The best online shops selling regional and cuisine-specific ingredients
We have heeded a call to put together a list of online shops selling regional and cuisine-specific ingredients. Can't get to your favourite South Asian grocers? Not a problem! No longer able to grab sushi rice on your journey home from work? Breathe easy…
Whether you're looking for some Gochujang for your latest cooking project, or you just need to quash that taco craving, keep scrolling for answers to your ingredient woes. And don't forget to let us know your favourite online grocers in the comments below or on Twitter.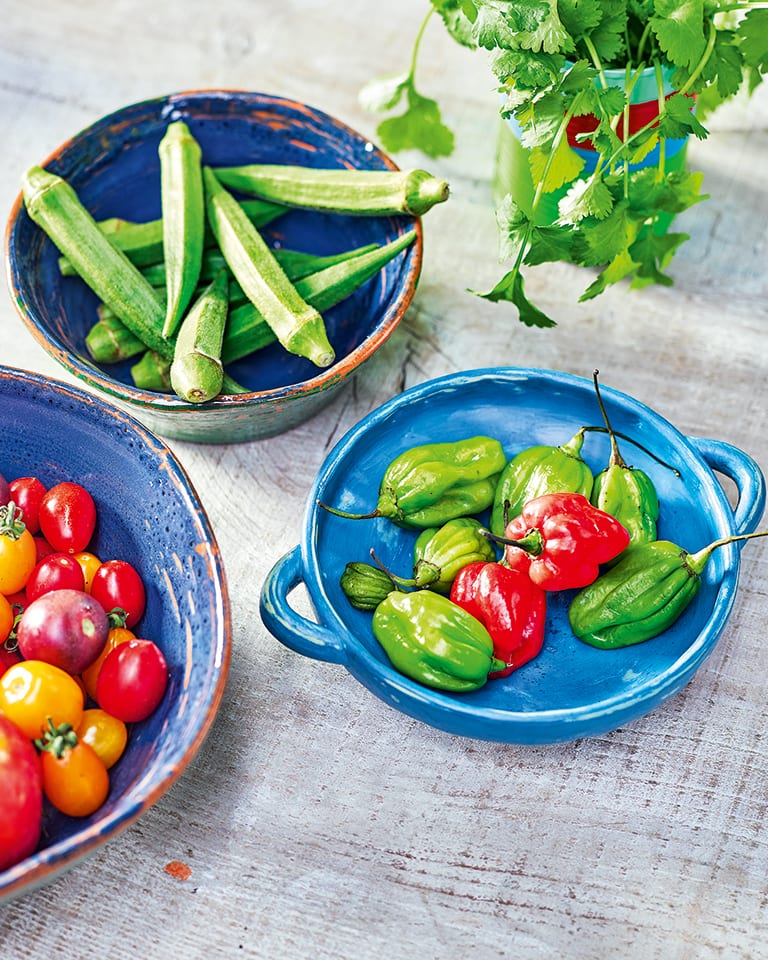 Stores by cuisine
The best Mexican shops online

Mexican Mama
For everything from hot sauces and Mexican oregano to corn tortillas and pickled cactus, Mexican Mama, based in South East London, has you covered.
MexGrocer
Specialising in Mexican chillies, drinks, and other unique ingredients such as corn husks for tamales.
The best Chinese shops online

See Woo Foods
A Greenwich stalwart, See Woo offer fresh fruit and vegetables, (fancy a dragon fruit?), preserved, tinned and storecupboard ingredients from across China and Japan.
The best Italian shops online

Marco Alimentari
Marco Alimentari, based in Croydon, South London began as a wholesaler, but now delivers to homes around the country. Great for bulk olive oil, parmesan and Maldon sea salt at extremely reasonable prices, as well as the best San Marzano tomatoes, cheeses and salumi. If you cook a lot of Italian food, trust us – it's in your best interest to pay Marco Alimentari a visit!
Prezzemolo e Vitale (P&V)
P&V are a deli chain with 7 stores in Palermo and 3 in London (the newest branch opened in Borough High Street last year). Walking in to the physical shop feels like crossing the border into Italy. From cheese and salumi through to Sicilian vegetables and dry goods, this online store is sure to delight.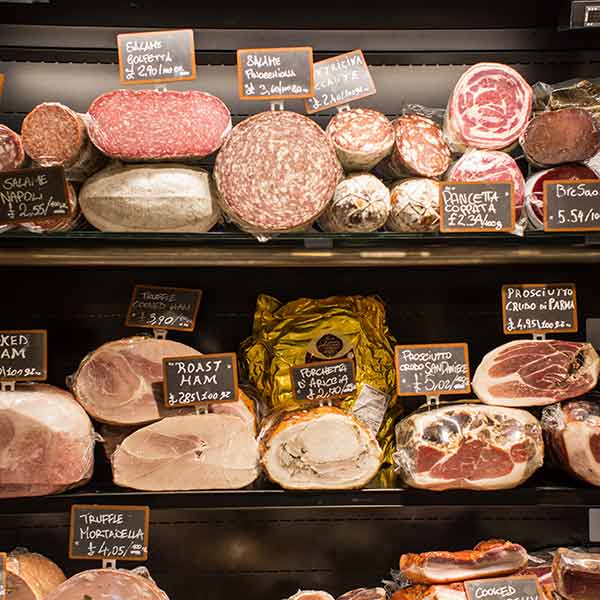 Lina Stores
A Soho favourite, Lina Stores online offers everything you've come to know and love from the physical stores: sweet treats, meats, cheeses and pasta sauces as well as wines and coffee.
Vallebona
Vallebona have been supplying top restaurants for many years, such as The River Café and Le Gavroche. Shop online for their wonderful cheeses, meats, and pantry items.
The best Spanish shop online

Brindisa
Founded in 1988, Brindisa was one of the first retail outlets in Borough Market's early days. Their online shop delivers across the whole of the UK and sells delicious Spanish goodies from chorizo and manchego through to tuna and saffron.
The best Thai shops online

Raan Thai
Based in Merseyside, Raan Thai offer a huge selection of Thai and Asian ingredients. From rambutan and sour mango through to pea aubergine, there's no Thai ingredient you won't find here.
Thai food online
For everything from rice noodles through to mini bottles of Sriracha and pickled turnip for your pad Thai, this shop will have your Thai pantry stocked up (straight outta Bolton) in no time.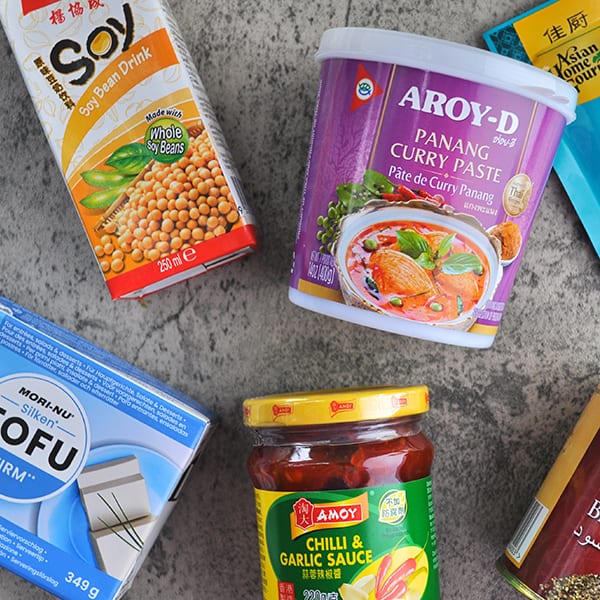 The best Greek shops online

Odysea
From kefalotyri to honey, olives, and pita bread, Odysea is our go-to for Greek produce (and wonderful Italian pasta).
Maltby and Greek
Beautiful mountain oregano, pastas (ever made pasticcio? Maybe now's the time), and bottarga. This is a haven of Greek goodness.
Hellenic grocery
Hummus, taramasalata and Mythos beer are all available at Hellenic grocery, alongside beautiful baklava.
The best French shops online

French Click
Ever wondered where you can buy those deliciously diddy French yoghurts with the fruit compote? Or madeleines and mustard by the shedload? Pay French Click a visit and stock up like you're at Carrefour!
Deli Robuchon
For fine French confectionary, olives, wines, jams and more, pay Deli Rebouchon's brand new online shop a visit. The range of chocolate is particularly impressive.
The best Turkish shop online

Bakkalim
Missing dolmades now you can't get to the shops? Just run out of sumac? Bakkalim has got the goods. Trust us this site has tulum cheese, olives, and pickled chillies GALORE.
The best Iranian shops online

Persepolis
Based in Peckham, South East London, Persepolis offers Iranian herbs, spices, and hard-to-find ingredients such as dried limes, all available for home-delivery.
Berenjak Bazaar
For restaurant-quality Iranian ingredients like dried fruits, spices, and pickles, as well as soft drinks, Middle Eastern wine and equipment like kebab skewers, give Berenjak Bazaar a visit. A must if you are a lover of a good ghormeh sabzi.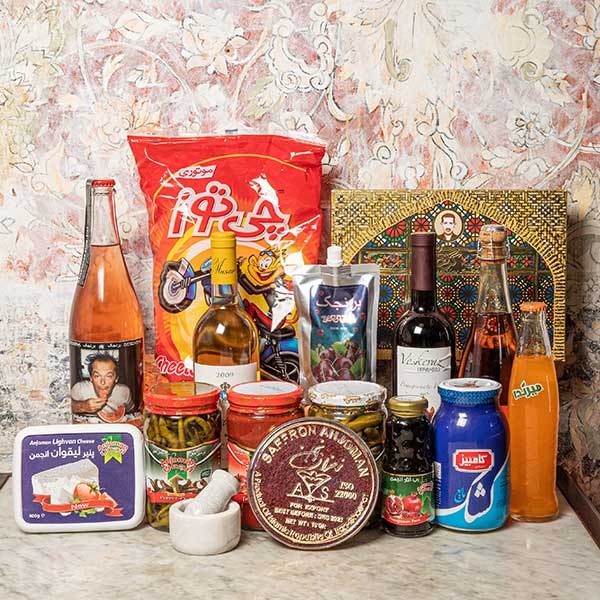 The best Brazilian and Portuguese shop online

Delicas Brazilian
For salt cod, beans, olive oils and sweet spreads galore, check out Delicas. They have plenty of tinned Portuguese fish too!
The best Indian and Sri Lankan shops online

Veenas
If you're looking for curry leaves, bargain (and top quality) basmati rice, or fresh fenugreek, then you need to take a virtual shop round Veenas. The offers section is not to be missed.
Red Rickshaw
For when you just can't seem to find that packet of amchoor powder or dried methi leaves ANYWHERE, let Red Rickshaw deliver the goods. A must-visit if you are a lover of South Asian cuisine.
The best African and Caribbean shops online

Mr Riley's tropical food specialists
Mr Riley's offers herbs, spices, seasonings, breads, cakes and beans from across the Caribbean.
Wosi Wosi
For scotch bonnets, yams, Jollof seasoning and dried egusi, Wosi Wosi is your non-stop-shop.
Ades Foods
African and Caribbean ingredients including meat, fish and fresh vegetables. Yes, it IS possible to get 3 plantain for £1 online! Hallelujah.
The best Korean shops online

Korea foods
Maybe making kimchi is your lockdown 3.0 project of choice, or perhaps you just want to stock up on the ready-made stuff? Korea foods is the place.
H mart
The online home of Osyeo food shops (found in Islington, Camden, Soho, Bloomsbury, Manchester). For frozen dumplings and all the kelp and seaweed you could desire!
The best Japanese shops online

Fresh Wasabi Company
As the name suggests, Fresh Wasabi Company has as many types of wasabi as you could possibly need, alongside ponzu, soy, miso and much more.
Japan Centre
The online presence of Piccadilly's Japan Centre. Whether you're making sushi or ramen, gyoza or katsu – you'll find the ingredients here. And if you're after a sashimi knife or rice cooker, they can help with that too.
Rice Wine Shop
For tofu, rice wine vinegars, instant noodles and so much else, pay these guys a clicking visit.
The best Scandinavian shop online

Scandi Kitchen
Perhaps you're looking for those ellusive ansjovis popularised last Christmas in Nigella's Janssons Temptation. Or maybe you just can't get enough of pickled herring or a good old fashioned Swedish meatball. Either way, Scandi Kitchen has it all.
The best Indonesian shop online

Toko Indonesia
For sambal oelek, betel leaves and fresh turmeric, Toko Indonesia is one to check out. Their range of tempeh is very impressive, and they also stock products from across Malaysia and South East Asia. Look out for the top-quality coconut milk.
The best Russian and Georgian shop online
Dacha shop
If you're looking for pickled herring, preserved sorrel, pickled mushrooms or smoked sausage, Dacha shop is the place to go. Their homemade section boasts sea buckthorn juice, blinis and sauerkraut.
Best all-rounders
Sous Chef
Your go to for unique ingredients from all over the world, as well as equipment from sous vide kits to pasta machines.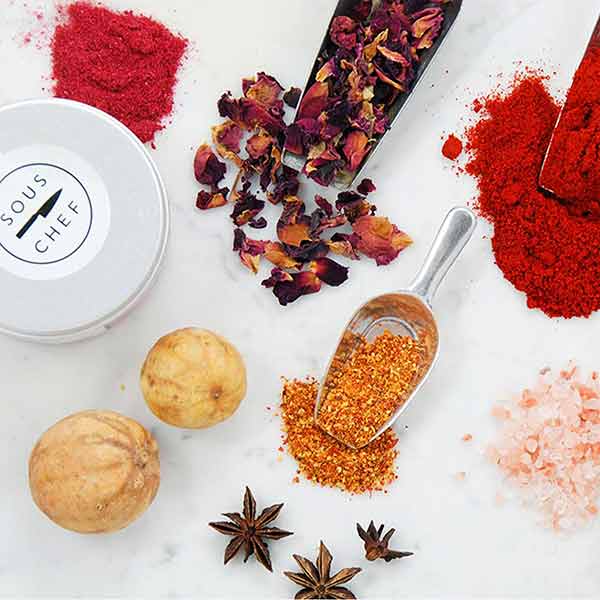 Spice Mountain
For all your spice cupboard needs, there's not a spice they don't stock!
Melbury and Appleton
A one-stop shop for difficult-to-find international ingredients. We're talking Campbell's soup AND wonton wrappers in the same shopping basket – huzzah.
Belazu
If you need to stock up on spices, sauces and pantry items from the Mediterranean and Middle East, try Belazu.
Best for specialist equipment
Popat stores
Are you looking for a tawa to try your hand at dosa making? Or maybe you just need a tonne of spice jars for all the new ingredients you've just bought… You'll find these and loads more at Popat stores.
Do you have a recommendation to be added to this list? Let us know on Twitter!
Subscribe to our magazine
Food lovers, treat yourself this Christmas... Enjoy 12 months of magazines for £29.99 – just £2.50 an issue.
Subscribe
Unleash your inner chef
Looking for inspiration? Receive the latest recipes with our newsletter