Credit crunch cookbooks
Hard times have brought a flood of books promising to help us eat more cheaply. But do they deliver? We ask three families to road-test three of the most popular credit-crunch cookbooks.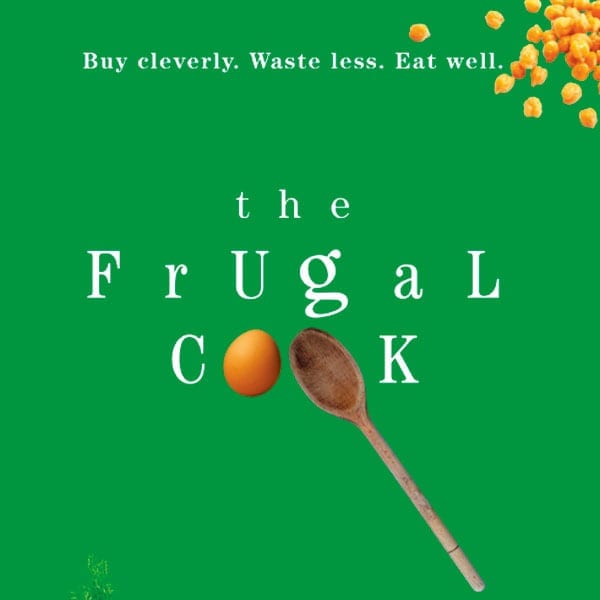 DELIA'S FRUGAL FOOD
by Delia Smith
The promise:
At a time when money worries are headline news, Britain's most trusted cook is on hand with cheap, easy-to-prepare recipes. A reissue of a Seventies classic, with new artwork.
The family:
Writer Jonathan Goodall lives with his partner Gaby, eight-year-old son James and lodger Benoit in Bournemouth.
Delia, as we all know, is the reliability queen – if you want recipes that work every time, there's just no-one like her. Her tips are sound, too. 'Seasonal produce, as opposed to jet-set food, is cheaper and better to eat,' she proclaims. You can't argue with that. There's more good advice on substituting expensive ingredients (groundnut oil instead of olive oil, etc) and the dishes we made were certainly cheap: 75p per head for spaghetti bolognese, £1.20 for salmon fishcakes…
I did find the portion control confusing at times, though. For instance, the macaroni carbonara has 225g of pasta for two, while the macaroni au gratin suggests 110g of pasta for three. And another oddity was the number of recipes that serve three. It was fine for us (except when our lodger was dining with us), but if you're a couple or you've got the more usual 2.4 kids, it could get confusing.
My one other small grouse is that a week of Delia's frugal food felt a bit like living in the TV show Life on Mars. 'The Seventies classic – more relevant now than ever,' says the cover. And, yes, times are hard, just as they were in 1976 when the book first came out, but times change – and so do tastes.
Even my partner Gaby, a fan for whom Delia can do no wrong, thought her heroine could have updated the book with some of today's widely available, inexpensive ingredients such as couscous, ricotta and fresh herbs – however it was easy to occasionally substitute fresh herbs for Delia's favourite dried herbes de Provence.
Having said that, all the dishes we tried were tasty, wholesome and simple to prepare. And many have a certain studenty nostalgic appeal, such as new potatoes with bacon and onion (served with fried eggs on top) – our son, James, loved this, calling it 'healthy egg and chips'. The section that chimed most with our post-millennial sensibilities was Luxury Soups, featuring excellent, real, home-made soups which are meals in themselves.
Delia's Frugal Food comes from a time when free-range eggs were only for the posh, and vegetarians were deemed effeminate. It could seem a little stuck in the past, but there are so many great, timeless things about this book that it still strikes a chord today.
Tips
: Good on swapping expensive ingredients for cheaper ingredients.
Recipes
: Reliable, tasty and wholesome, but many are dated and unsuitable for 21st-century food-lovers.
Best bits
: Soup chapter.
Will it save me money?:
Yes, but the portion sizes may also leave you a little hungry.
Delia's Frugal Food by Delia Smith, £17.99, Hodder & Stoughton.
.
THE FRUGAL COOK
by Fiona Beckett
The promise
: Rediscover the lost art of thrift through frugal recipes and thrifty tips that promise to transform even the most sorry leftover into an inventive and tasty meal.
The family:
Stylist Sammie Bell lives with her husband Nick and children Jim, nine, and five-year-old Iris, in London.
Beckett's flexible tips suit the way I cook, as I like to be inspired rather than stick rigidly to recipes, and I'm not bothered about a lack of pictures – it's liberating not having anything to live up to! The best things were the freeze-ahead recipes. I loved the advice about making batches of dishes, then freezing them. I made a big batch of bolognese – it was great to have something on hand for when I'm suddenly overrun with people.
The recipes weren't all great, though. Asparagus and barley risotto was strange. I wasn't convinced that the barley would cost much less than arborio rice, and the texture and taste were all wrong.
The book affected how I shop, reminding me that a big weekly shop isn't always necessary. And though I didn't save much in a week, if I absorbed all the tips, I think they'd pay off in the long term.
Because it promotes fresh ingredients, the book could make a difference to those who eat ready-meals. It's also great on leftovers; and if it's true that we throw away a third of the food we buy, Beckett's advice could be life-changing for some.
Tips
: Lots of useful ones, especially on ways to use up leftovers and on batch cooking. Weak on affordable ingredients.
Recipes
: Mostly great, but some fail the taste test.
Best bits
: Lemon and ginger flapjacks.
Will it save me money?
: Yes, but only if you currently waste food.
The Frugal Cook by Fiona Beckett, £14.99, Absolute Press.
.
THE THRIFTY COOKBOOK
by Kate Colquhoun
The promise
: The acclaimed writer shows us how to make the most of our food and budget in an eco-friendly fashion, utilising leftovers.
The family
: Aileen Cummins lives in County Cork with her husband Greg and children, Abbey, seven, and four-year-old Rachel.
The lack of pictures was a turn-off, but once I got reading, I found lots of handy tips – my favourite was the idea of freezing leftover cream, sauce or gravy in ice-cube trays, to add later to a soup or stew.
The book's recipes tend to be for the colder months, and the quantities suit couples or singles. So, as a mother of two,
I wouldn't use the book all that regularly. We tried the year-round smooth vegetable soup. It was nice but gloopy, which I thought might be due to the variety of potatoes I used. But as the whole thing is about using up any leftovers, this didn't really excuse it. We also made a tasty and popular chicken pie. I did individual pies (for presentation) and served them with salad. My one gripe is that I wouldn't usually have enough leftovers for this recipe to feed my family.
For dessert, we tried the bread and butter pudding – although it looked pretty unappealing, it tasted great and was a hit.
I'd give this book six out of ten. It's good and it would save you money – but only if you don't mind much what your food looks like. If you're using stale, wrinkly leftovers, you do have to compromise a little on taste and presentation.
Tips
: Lots of handy ones.
Recipes
: Inconsistent – some great, others less than inspiring.
Best bits
:
Bread and butter pudding.
Will it save me money?
: Yes, but only if you're not too fussed what your food looks like.
The Thrifty Cookbook by Kate Colquhoun, £14.99, Bloomsbury. Buy this book at
.
Subscribe to our magazine
Subscribe to delicious. magazine for HALF PRICE
Subscribe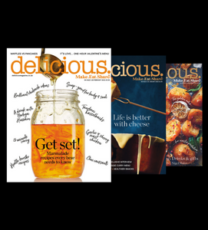 Join our newsletter
Packed with menu ideas, recipes, latest competitions and more...