Does it really matter how we pronounce the names of food?
Does it really matter how we pronounce the names of foods from other languages?
Food writer and cake-maker Victoria Glass says the smug correctors are not merely annoying, they (far more importantly) scare people away from culinary exploration.
Here's how she sees it…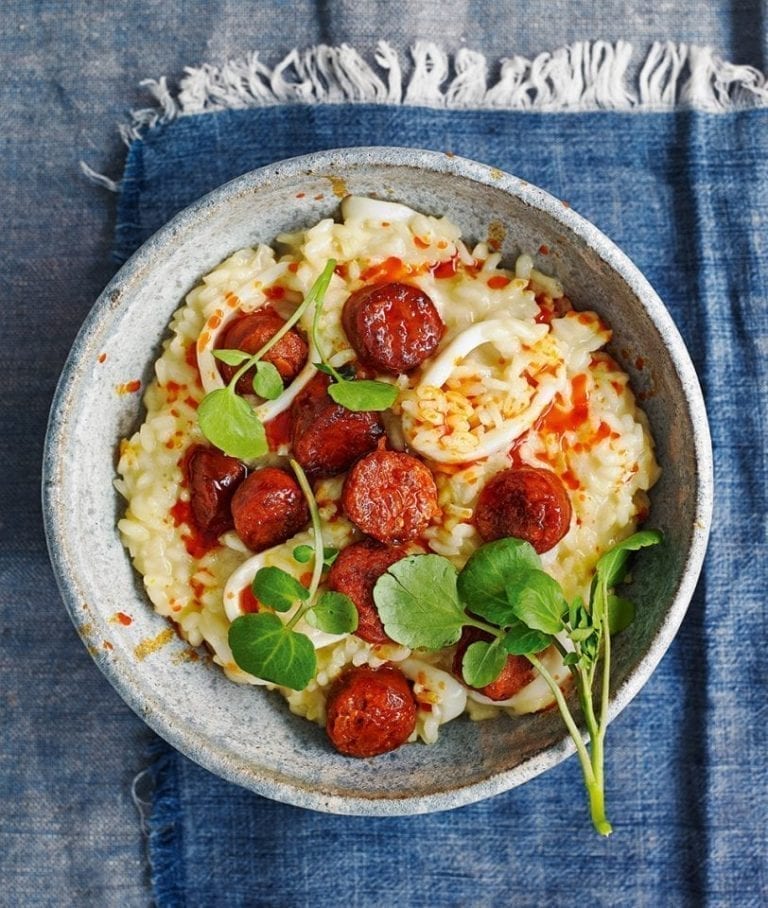 All I wanted to do was buy some chorizo at the deli. What I got was a patronising nod, a suppressed titter and these most maddening of words, "It's pronounced chor-ee-tho, not chor-ee-zo." I gritted my teeth into a fake smile, feigning gratitude, while planning never to return. "Well at least you didn't say chor-itso, I suppose!" he chirped, practically frothing with eagerness to show off.
Nothing gets my goat quite so efficiently as a smug correction, especially one that reeks so ostensibly of an "I'm so much more cultured than you" attitude. Not 
that there's anything wrong with getting it right. My objection is with shaming people who get it wrong. But what is 'wrong', exactly? And how far should 
we go to sound 'right'?
"It's enough to suck 
the sunshine from my 
supper. Shouldn't food 
be more fun?"
I have a chef friend who is famous for her paella. She spends half the year working in Spain and when she pronounces her signature dish (pie-yeh-ya), it is so full of the letter 'y', it sounds like some kind of edible yo-yo. It is only right that a woman with such impeccable credentials pronounces a Spanish word as the Spanish do, but things aren't as easy for your average awkward Brit. Do you risk looking like you're trying too hard? Or chance the potential humiliation of a public correction?
Ordering in a restaurant, I've been known to start to ask for paella, over-emphasising the Ys, then abandon the attempt halfway through when greeted 
by a non-plussed look from the waiter. It's enough to suck the sunshine from 
my supper. Shouldn't food be more fun?
I'm not suggesting we anglicise everything. I'm not going to start deliberately pronouncing camembert with a hard 't' or any such nonsense. That would just smack of wanton xenophobia. We have adopted camembert into our vernacular as fully and as warmly as a Jammie Dodger dunked in an afternoon cuppa, where it shall remain (Brexit notwithstanding).
So, what are the rules?
Saying 'yorkshire pudding' doesn't require a broad Barnsley accent to stave off eye-rolling, but summoning our inner Raymond Blanc to say 'bouillabaisse' is apparently de rigueur. And where does it all end? 
It would be toe-curling (and possibly actionable) if your date ordered sake 
in a cod-Japanese accent, but it has become a benchmark of intellectual superiority if you know to say keen-wah (quinoa) instead of kwin-oh-a.
Once you start putting on zee accent and adopting a little carefree shrug as you name-drop a dish, you're only one step away from being the sort of person who says, "What? You mean you haven't tasted bambangan in the foothills of Mount Kinabalu?" Mutely pointing at a menu, self-conscious about pronouncing a word wrongly, can take the pleasure out of experiencing new dishes. So, next time you hear someone mispronounce a food that you think yourself the expert in, do 
us all a favour and bite your tongue. After all, chor-ee-zo, chor-ee-tho, or chor-it-so: it's all still the same delicious sausage, whichever way you say it.
Do you agree with Victoria or do you take a different view? Tell us at info@deliciousmagazine.co.uk or on Twitter and we'll print the best replies.
Subscribe to our magazine
Food lovers, treat yourself this Christmas... Enjoy 12 months of magazines for £29.99 – just £2.50 an issue.
Subscribe
Unleash your inner chef
Looking for inspiration? Receive the latest recipes with our newsletter