Tried & tested: Chocolate mini eggs
From classic Cadbury Mini Eggs to fancy Hotel Chocolat speckled eggs, we have given 2019's chocolate mini eggs a delicious. taste test. Discover the very best on the market this Easter, here.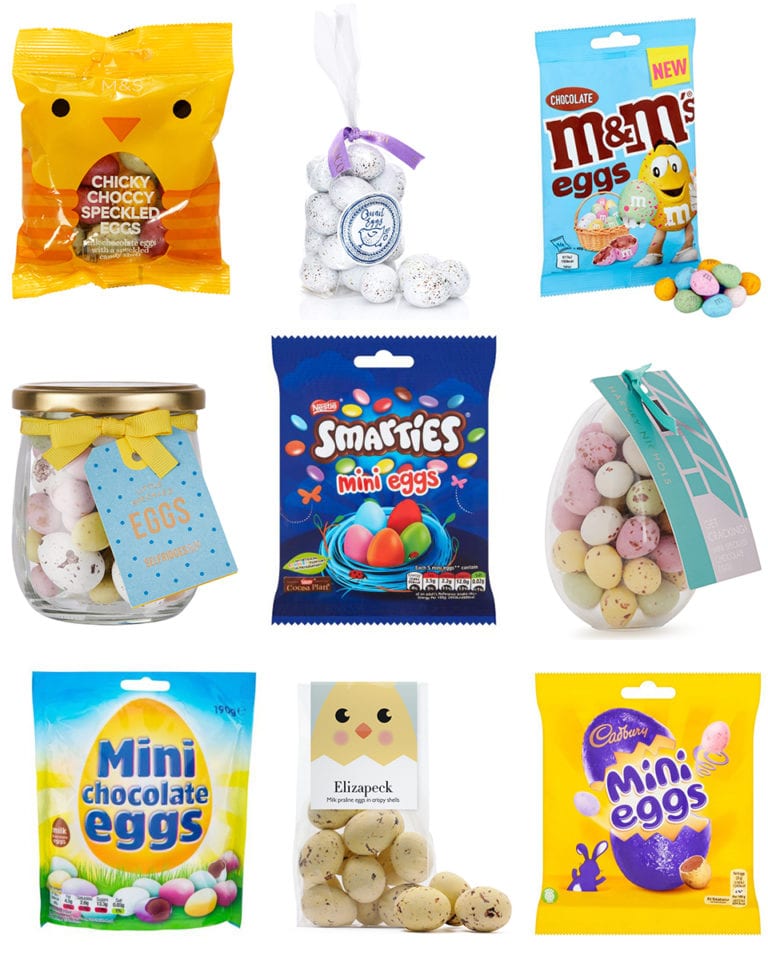 What we look for: These favourite treats should be bite-size, with a well-formed egg shape, and suitable for decorating Easter bakes. Sugar shells should be thin enough to provide a satisfying crunch and chocolate should be milky, flavourful and not too sweet. We tested 11 types to find the best.
The test: We conduct our tests without packaging, so our tasters don't know who produced each product or how much it costs. And to prevent one tester influencing another, the panel aren't allowed to confer during the tests, so the results you read below are unbiased.
Mini eggs
1st place
Cadbury Mini Eggs, £1.20 for 80g, major retailers
Pretty pastel eggs with a slim shell that makes for a good bite. Inside: creamy, cocoa-rich chocolate that's not too sugary.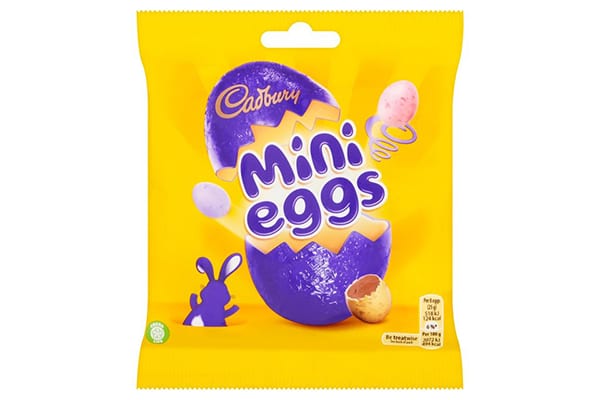 2nd place
Aldi Dairyfine Mini Chocolate Eggs, 69p for 80g
Vibrant colours but more limited range. Sugar shells crisp and chocolate smooth and milky, but too sweet compared to the classic.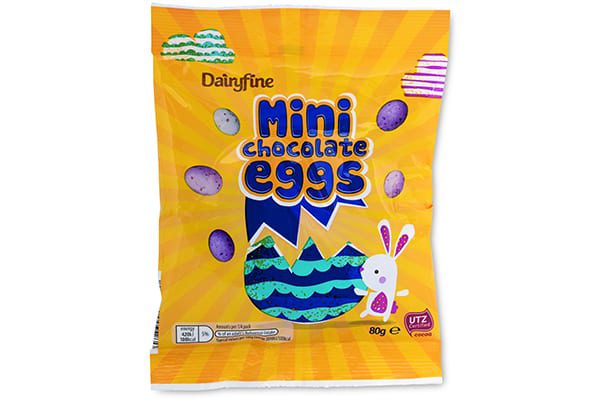 3rd place
Smarties Mini Eggs, £1 for 90g, major retailers
Fun, brightly coloured glossy eggs with the nostalgic taste of kids' sweets. More sugary than chocolately, but enjoyable.
Joint 4th place
Harvey Nichols Get Cracking Mini Speckled Chocolate Eggs, £6.95 for 185g
M&M's Eggs Sharing Bag, £1 for 80g, major retailers
Poundland Mini Chocolate Eggs, £1 for 190g
These small eggs would all be fine for decorating, but were either too sweet, lacking chocolate flavour or hadn't nailed the perfect shell to filling ratio.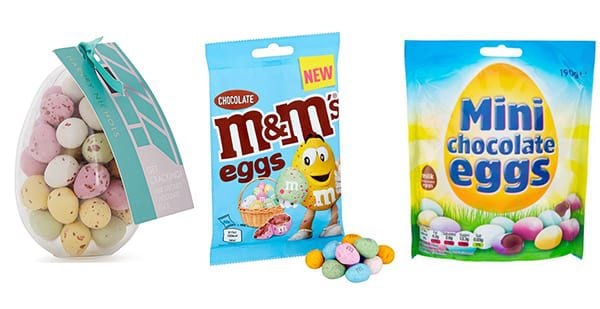 Chunky eggs
1st place
Rococo Chocolates Praline Quail Eggs, £10.95 for 200g
Beautiful china-like appearance with thin, speckled shells. Interior is rich and truffley, and tastes like quality chocolate.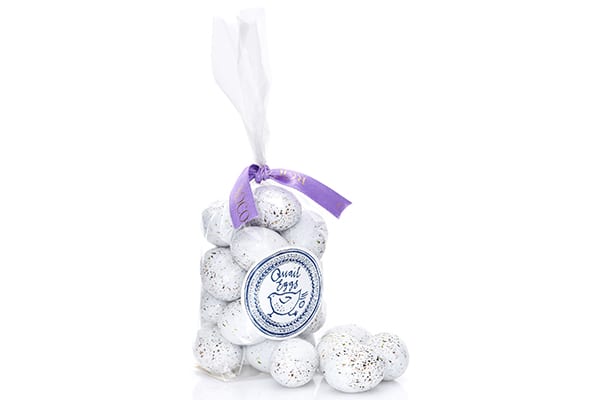 2nd place
Selfridges Selection Little Speckled Eggs, £9.99 for 320g
Pretty matte colours in a variety of sizes, ideal for decorating. Shells are crunchy and chocolate nutty but too sweet.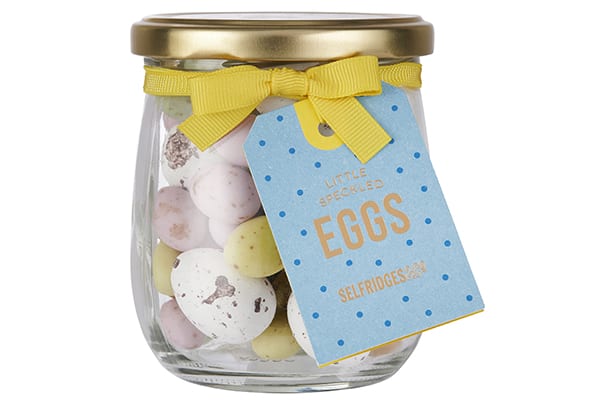 Joint 3rd place
Marks and Spencer Chicky Chocky Speckled Eggs, £2 for 210g
Super speckly, in unexpected pink, yellow and green hues. Good crunch, but the chocolate doesn't shine through.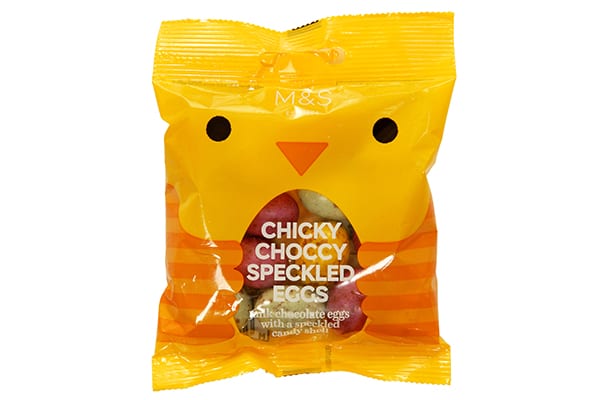 Hotel Chocolat Elizapeck Speckled Mini Eggs, £6 for 75g
These sunshine yellow eggs look appealing, but we found the shell too hard and thick, and the chocolate underpowered.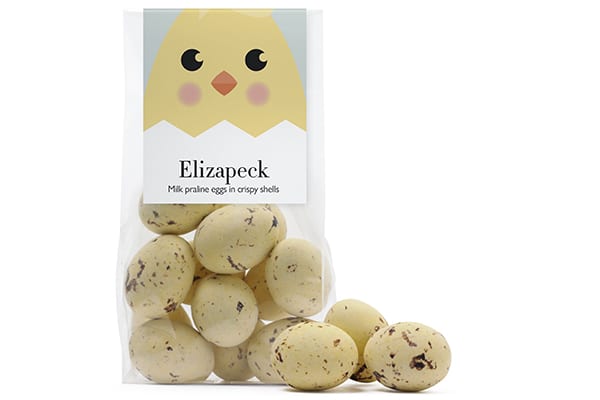 Subscribe to our magazine
Subscribe to delicious. magazine for HALF PRICE
Subscribe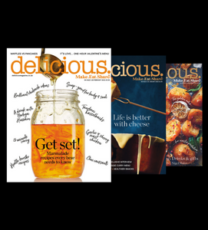 Join our newsletter
Packed with menu ideas, recipes, latest competitions and more...