Five minutes with Marcus Wareing
Marcus Wareing is one of the UK's most talented and respected chefs. His eponymously-named restaurant at The Berkeley, in London, boasts two Michelin stars. His new venture is The Gilbert Scott in St Pancras.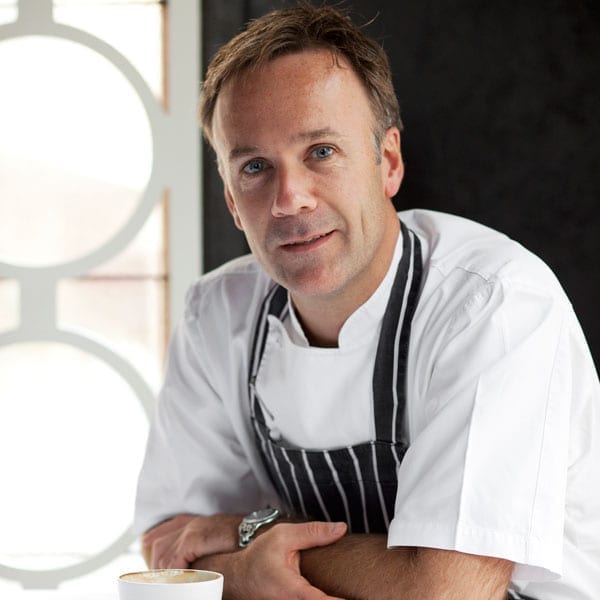 Your new venture as restaurateur is The Gilbert Scott in St Pancras' Renaissance Hotel. What attracted you to this project?
This building is one of the most amazing buildings I have ever seen; as soon as I set foot in it I knew I wanted to be a part of it and to create something great within the space.
In what ways does it differ from your eponymously named restaurant at The Berkeley?
It differs in a number of ways: concept, offering and location! However, the machine behind it will operate in a similar way in terms of the importance of great food, interesting drinks and warming hospitality. The broad concept of The Gilbert Scott is a British brasserie, which we are hoping will be a bustling place with a great atmosphere. Marcus Wareing, on the other hand, is a little slice of luxury where we offer fine dining fare with high class service.
Some of the menu has been inspired by skilled cooks of yore, such as Agnes Marshall and Isabella Beeton – can we expect a bit of a renaissance as far as the dishes are concerned?
We have found some wonderful dishes created by these great cooks which we are going to include elements of in our menus; for example, Mrs Beeton's apple amber which is similar to an apple pie with meringue on top.
What's your favourite dish from your 'days of yore'
I used to love Manchester tart (which we will feature on our dessert menu) which is a pastry base with raspberry jam, bananas and custard!
How did you plan the menu? Did you take inspiration from the actual surroundings? Do you usually like the food to fit its environment?
This restaurant and bar is unlike no other therefore I felt that what we offered needed to reflect the history and grandeur of the building. Sir George Gilbert Scott was one of Britain's most prolific architects and it is important to me that that is recognised and respected; this translated into wanting to show the same for the greats of cookery of old time Britain.
You've received many accolades at The Berkeley; are you hoping for some for The Gilbert Scott?
Satisfied and happy customers are the best accolade that any restaurateur can achieve, so that is what I hope.
What will The Gilbert Scott offer that other, similar, establishments don't?
We hope to offer consistently high levels of food and service at an affordable price in tune with our surroundings. A lot of restaurants set out to achieve this yet become too complacent about their customers and what they offer; it's important to me and my team to ensure that this does not happen.
The team will be led by your protégé, Chantelle Nicholson, who was a lawyer until 2004. Do you feel that Chantelle is a prime example of how it's never too late to change careers and be a success in the industry?
Chantelle is a natural at what she does, perhaps it's more about finding your niche and for some people that can take a little longer; however, the experience gained in the mean time is never wasted. Hospitality is a passion and Chantelle has this more than anyone which is why the General Manager's role at The Gilbert Scott is the perfect step for her.
Do you think it's a good time for London restaurants, given the current economic climate?
I think it is an amazing time for London restaurants; despite the recession I think people are more aware than ever of food and beverage and dining out which also makes them much more assertive in their likes and dislikes. Consumers are willing to spend money if they feel they receive value for it, that value is very relative and must be understood by restaurateurs in order to succeed.
In terms of food, what positives do you think come out of a recession?
I think people are more knowledgeable about produce – quality, cost and wastage. Traditionally this has been left up the people running restaurants; however, consumers are now more aware than ever which is a positive step.
What other projects are you working on in 2011?
I think two restaurants will be more than enough to keep me busy!
The Gilbert Scott opens in March 2011.
The Gilbert Scott
Euston Road, St Pancras, London.
Subscribe to our magazine
Food lovers, treat yourself this Christmas... Enjoy 12 months of magazines for £29.99 – just £2.50 an issue.
Subscribe
Unleash your inner chef
Looking for inspiration? Receive the latest recipes with our newsletter