Five minutes with Rachel Ama
Vegan chef and young mum Rachel Ama is the author of the popular plant-based cookbook 'One Pot: Three Ways. Rachel turned vegan seven years ago and her simple recipes which fit into a busy schedule have been making waves among the London vegan community.
We caught up with Rachel to find out about her experience of the pandemic, what she's been working on, and discover the recipe she can't live without.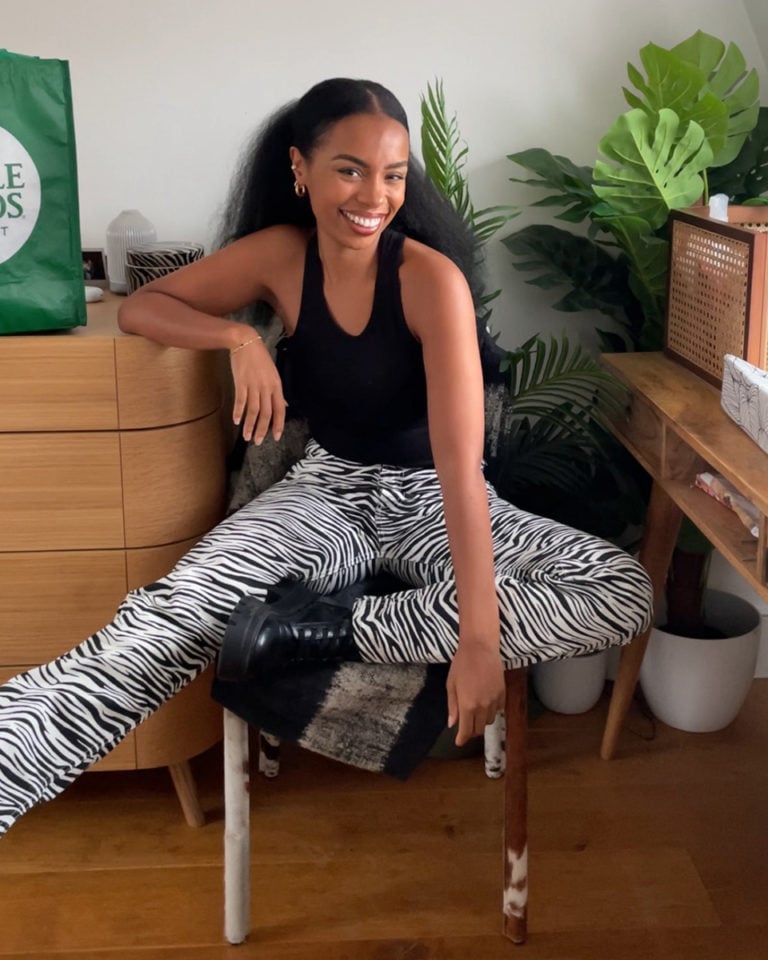 What's your very first memory of food?
How much I used to love Nutella pancakes!
What's the first recipe you properly learned to make?
Chicken stew, it was my family's recipe.
What's the recipe you can't live without?
My Caribbean feast – jerk spice lentils, curried jackfruit, vegan mac 'n' cheese, coleslaw, plantain, roti and callaloo.
What's the one ingredient that you'd take to a desert island with you?
Chia seeds.
You can have a one-off dinner party on your island… who would you invite?
Will Smith, Beyonce (naturally!), Jamie Lang and Jill Scott.
Which cookbook would you take with you to the island?
… Mine! Or, something like 'How to Survive on a Desert Island – 101'.
How were your plans affected by Covid-19?
Everything business-wise stopped, my projects were put on pause… But, I spent my pregnancy at home which was lovely.
Which meal did you cook the most during the various lockdowns?
I baked a lot of cake! I made an orange almond vegan cake a lot – it's so easy to make and doesn't use any complicated ingredients.
And what did you binge watch on TV?
Money Heist.
Where's the first place you ate once restaurants reopened?
I didn't, to be honest, as I was busy being a mum!
What's your favourite plant-based restaurant in London?
East of Eden in Brixton, they do great feast boxes. I also love shopping at Whole Foods Market, they have an incredible range of quirky vegan products!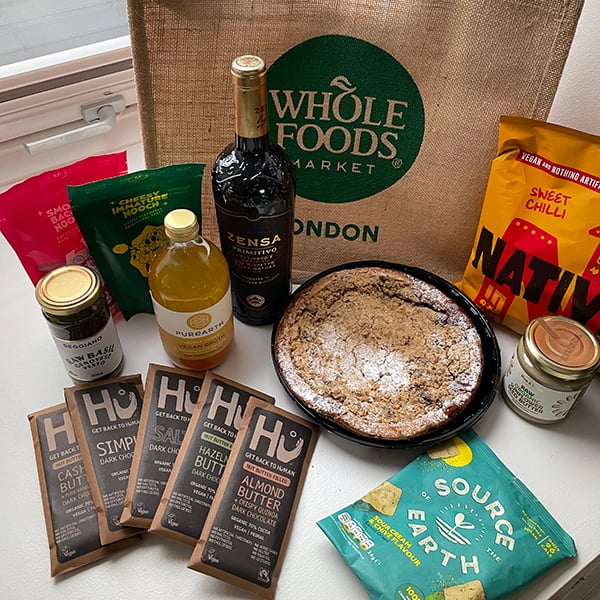 &nsbp;
What are your thoughts on vegan dairy and meat replacements?
Many of them are great, especially the milk alternatives. That said, a lot of the meat alternatives are really processed so I'm not the biggest fan of them.
"I feel like part of the daunting thing people have with veganism is finding the time to cook... So I wanted to make a book that made this process easier for people."
Has becoming a mum altered your approach to cooking?
During pregnancy and in the time after, I had to be more mindful of what I ate, because essentially what I ate was what my son ate. So when I was pregnant, I was feeding both of us. And again when he arrived I was breastfeeding so I was feeding the both of us; so I was just keeping my diet as balanced, varied and nourishing as possible – and of course, enjoyable!
What tips and tricks do you suggest for someone who wants to keep the momentum going with veganism past Veganuary?
My best advice would be to make sure you are nourishing your body properly and to keep it fun! Food is one of life's greatest gifts and should be celebrated… so put on some music, do the two step and enjoy the process (and food of course). Also, finding one day a week where you try a new recipe or restaurant keeps it enjoyable.
What recipe do you cook the most from your cookbook, One Pot: Three Ways?
Right now, I'm still waiting for my kitchen to be finished, so whilst I don't have a kitchen, I would say my sticky miso mushrooms in 3 different ways and my minestrone!
And talk us through your second book: what was the process and what's the idea behind it?
I feel like part of the daunting thing about veganism can be finding the time to cook. A lot of people, including me, learnt how to cook with meat – so suddenly switching to vegan food can be difficult. I wanted to make a book that made this process easier for people, especially because we're all so busy. I want people to be able to save time; for example, making a big pot of food and rolling that out for the next couple of days – that's how I save time and enjoy vegan food… so it made sense to put it into a book!
This Veganuary, Rachel Ama has partnered with Whole Foods Market, the world's leading natural and organic foods retailer. Rachel hosted a webinar to give consumers the chance to discover new vegan products and share her tips and tricks on what to cook and eat. With 7 stores across London, Whole Foods Market offer a huge range of products that lead the way in quality, speciality and vegan diets. Visit Wholefoods Market or Instagram to find out more.
Subscribe to our magazine
Food lovers, treat yourself this Christmas... Enjoy 12 months of magazines for £29.99 – just £2.50 an issue.
Subscribe
Unleash your inner chef
Looking for inspiration? Receive the latest recipes with our newsletter