"I had fallen completely, head-over-heels in love with food"
Cookery assistant Olivia Spurrell's lightbulb food moment was the pride and joy she felt at feeding – and bringing joy to – hungry people…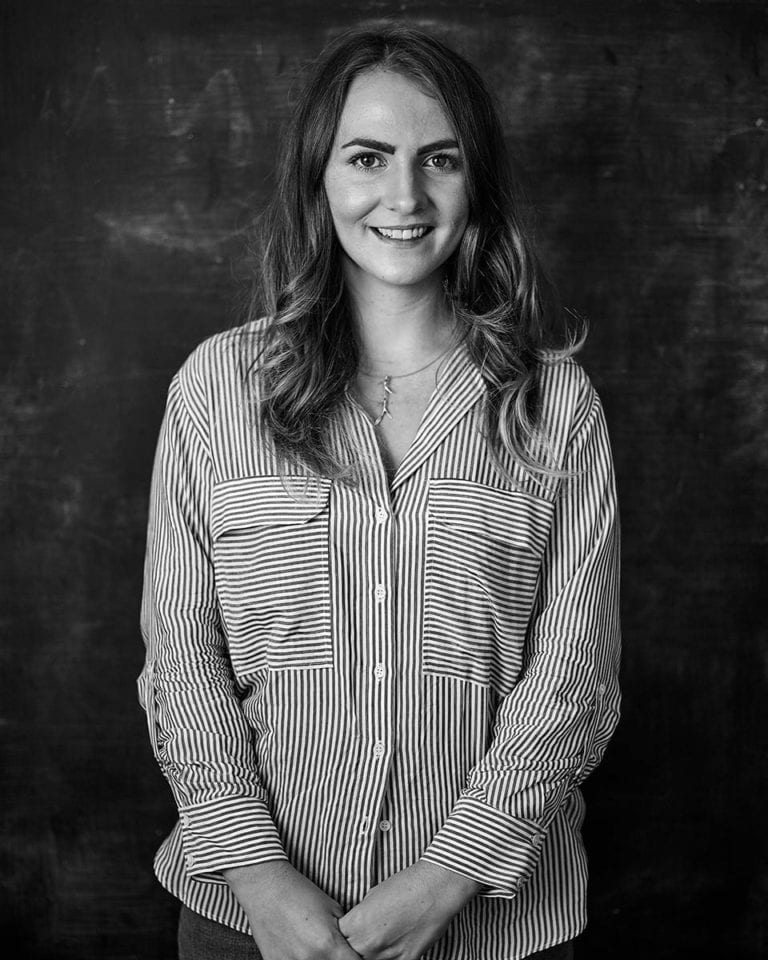 I was sitting at my parents' kitchen table when I made the decision that would change the course of my life. I say 'kitchen table' lightly because at the time, it was a dusty island in the sea of rubble that was their 'retirement' refurbishment project, and it was the only place you could sit down in the entire house.
I had just returned from six months living in France. That sounds a lot more cultured than the reality, which was that I had spent six months in a ski resort full of Brits, scrubbing toilets, drinking génépi and scoffing almond croissants as if skiing every day would burn off all the butter and calories they contained (spoiler alert – it didn't).
I had cooked breakfast, afternoon tea and a four-course evening meal for 10 people, six days a week, and hadn't yet tired of it. Sure, there were times when the thought of waking up at 2.30am for a 20-hour transfer day, full of cleaning and washing sheets, was less than appealing, but the cooking itself was always something that gave me great joy.
The feeling of feeding hungry people, who truly appreciated the plates you put in front of them each night, was priceless. The cake-stand on the chalet coffee table, emptied of the sweet, sharp lemon drizzle loaf I had left out that morning, and the scraped-clean plates left on the side after a hard day's skiing filled me with pride and a sense of fulfilment.
It was what motivated me to get back in the kitchen each night and throw any energy I had left into creating a comforting meal. It was always well received from the rosy-cheeked, slightly tipsy guests as they shared stories of their day. I realised then that cooking for people was the easiest way to spread happiness.
"I wanted to cook for people, to feed them and hear them make joyful noises over a scrumptious pudding I'd made."
So, I sat at my parents table and dropped the bombshell that I didn't want to take up my place at the university I had worked so hard to get into. The decision my academically led, all-girls grammar school had pushed me into wasn't the direction I wanted my life to go in. It suddenly became clear: I didn't want to study management and marketing – I wanted to learn how to cook really, really well.
I wanted to cook for people, to feed them and hear them make joyful noises over a scrumptious pudding I'd made. I wanted to plough my creativity into something that made me happy, every day. I wanted to write recipes to help people make fond memories that were irrevocably entwined with food, in the same way that my memories so often are.
If it wasn't already obvious from my expanded waistline due to the diet of wonderful French cheeses, pastries and wine I had survived on for the last half year, I had fallen completely, head-over-heels in love with food. For me, it's a love that will last a lifetime (that and my soft spot for the mountains, of course…).
Subscribe to our magazine
Subscribe to delicious. magazine for HALF PRICE
Subscribe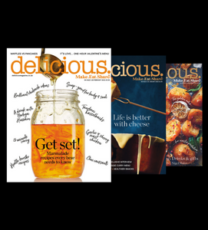 Join our newsletter
Packed with menu ideas, recipes, latest competitions and more...