Food Made Good Awards 2019 shortlist
The results are in! Check out the shortlisted restaurants, cafés and suppliers for the Food Made Good Awards 2019.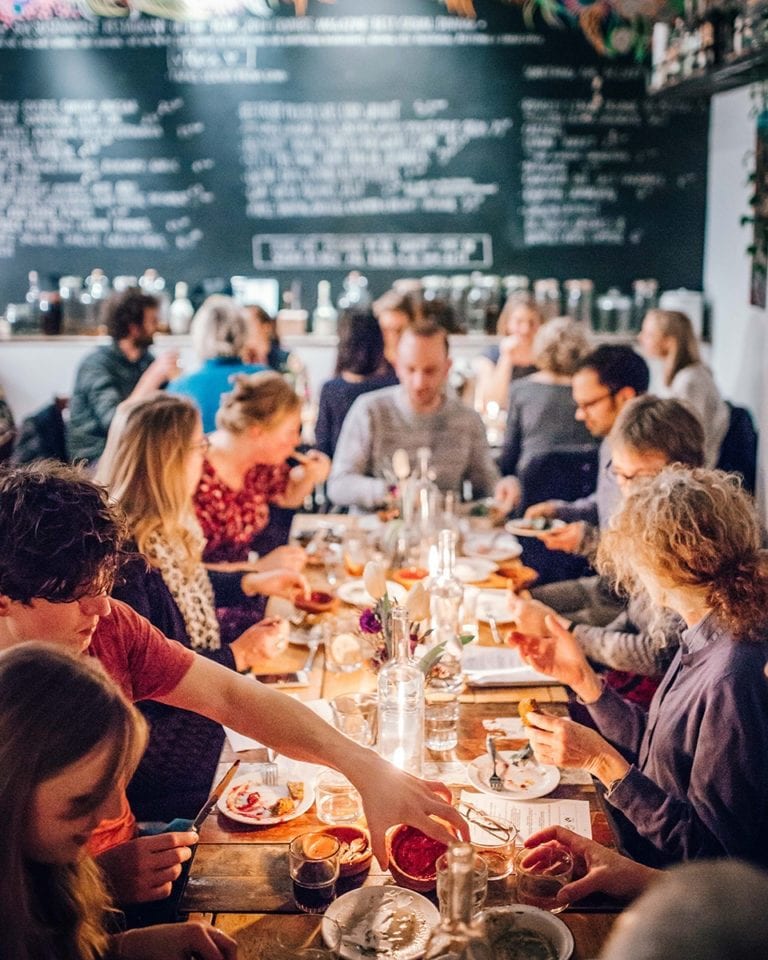 The Food Made Good Awards, hosted by the Sustainable Restaurant Association, is an annual celebration of everything that is good about the food-service industry. Below is the awards' shortlist for 2019.
Celebrate Local and Seasonal category 
For the business making the very most of the larder on its doorstep
EN_Food, Hertfordshire
A civic centre restaurant that's cut through the red tape to champion 15 suppliers from nearby on a menu that screams local and seasonal – as well as affordable, nutritious and delicious.
Poco Tapas Bar, Bristol
Built on it's already fine reputation for celebrating West Country farmers and produce with a banquet featuring eight of the city's best chefs to further raise the public profile of the fine local food.
Young's Pubs, London and South
The 200-strong pub group launched a spring campaign called Vegecation to raise staff and customer awareness of the incredible British produce it sources and serves.
Sponsored by: Fooditude
Serve More Veg and Better Meat category
Rewarding the most innovative ways of flipping the menu
Lucky Beach Café, Brighton
The beachside café wowed customers with an alternative protein burger and increased sales of veg-led dishes by a quarter.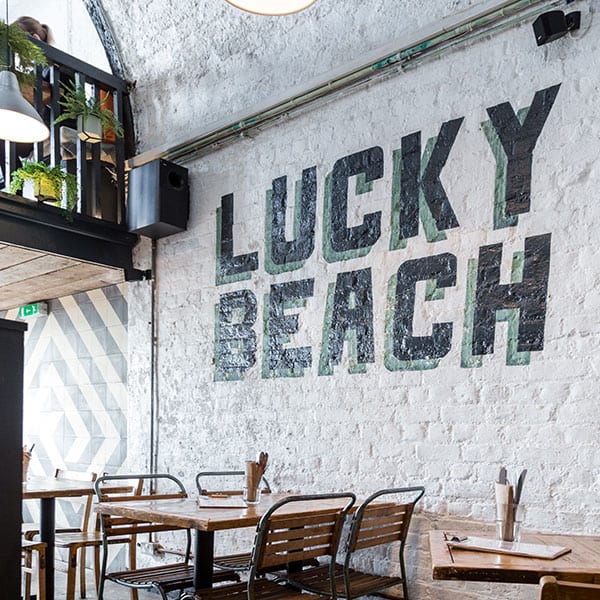 Poco Tapas Bar, Bristol
The multi award-winning small plates restaurant made the bold decision to serve only offal and game and saw meat dishes fall to only a tenth of its menu items.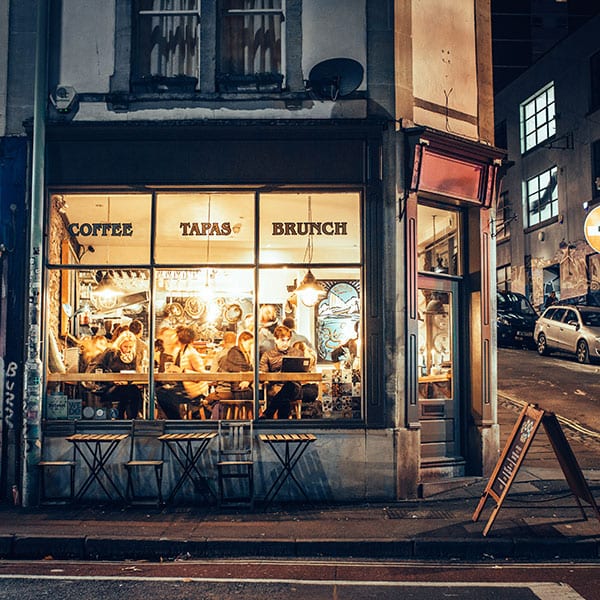 The Wheatsheaf Chilton Foliat, Wiltshire
This organic pub employed creative culinary techniques to cut meat by a third while still satisfying its carnivorous customers.
Sponsored by: Lightspeed
Source Fish Responsibly category
For the business doing most to help ensure plenty more fish in the sea
Lussmanns Sustainable Fish & Grill, Hertfordshire
The Home Counties group of five restaurants completed its journey to become the first business of its kind with a 100% Marine Stewardship Council certified wild fish menu.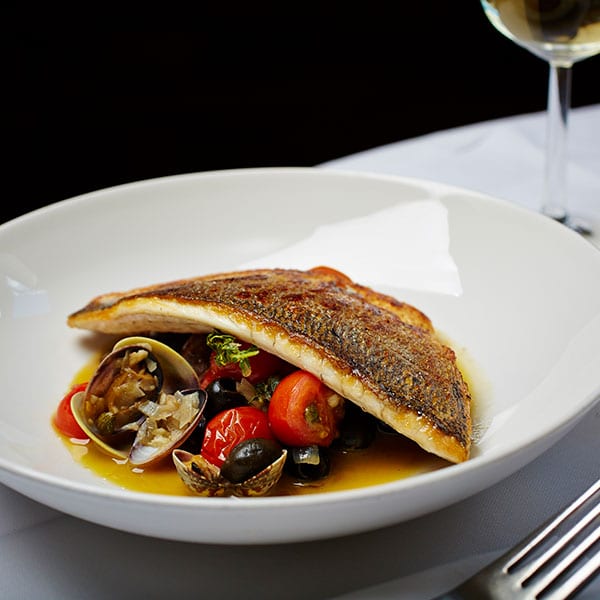 Lussmanns Sustainable Fish & Grill
The well-known sushi chain achieved its target to ensure all the seafood it serves is sustainably sourced 15 months ahead of schedule
Young's Pubs, London and South
Taking its transparent seafood sourcing to a new level, Young's informed customers of the name of the boat and captain that landed their fish and upped sales of day boat-caught fish to 15%
Sponsored by: Open Blue
Support Global Farmers category
For the business going above and beyond in ethical sourcing
Kemptown Project, Brighton
The independent roastery and café business has taken direct trade to a new level, raising funds to build a school and medical centre in the Rwanda community from which it sources its coffee.
Nando's UK & Ireland
The piri-piri chicken group has used its influence as the world's largest importer of African Bird's Eye chillies to support 1500 farmers through above-market value pricing and training.
The owner of brands like Frankie & Benny's and Wagamama has increased to three quarters the proportion of certified coffee, tea, sugar and chocolate it sources and is now applying the same commitment to responsibly sourced palm oil.
Sponsored by: Farm Africa
NEW Food Made Good Chef of the Year category
For the chef who is most effective at leading as well feeding
Chantelle Nicholson, Tredwells, London
Chantelle has been on a mission to elevate the 'humble vege' with her Vegwells 5-course plant-based menu tickling the taste buds of 3,000 customers, veggie and carnivorous alike, in the last 12 months.
Deri Reed, The Warren, Carmarthen
Deri has succeeded in his quest to create an organic restaurant in West Wales that showcases the finest food in the region – all at a price affordable for locals.
Conor Spacey, FoodSpace, Dublin
Whether its removing clingfilm from the group's 15 restaurants or hosting sustainable cookery demos in catering colleges across Ireland, Conor's championing of everything good about Irish food knows no bounds.
Sponsored by: InnuScience
One Planet Plate category
For the dish that's had the biggest impact on the planet in 2019
The Good Egg, London
Its smoked cheddar and cauliflower leaf leftovers potato bread was a big hit with customers at a special Earth Hour dinner and in the following weeks, encouraging them to taste and enjoy a dish made from waste items and think about creating their own.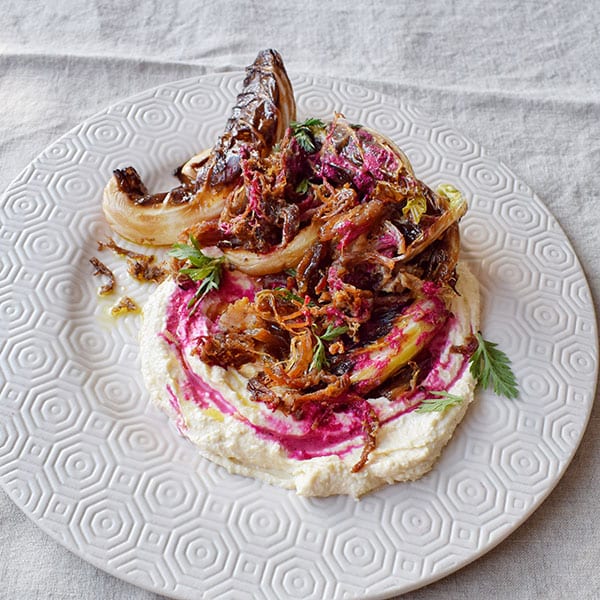 Purezza, London and Brighton
The Grassroots, featuring locally sourced veg, and homemade vegan cheese has not only helped customers tuck into a low impact pizza but has also supported a local suicide prevention charity.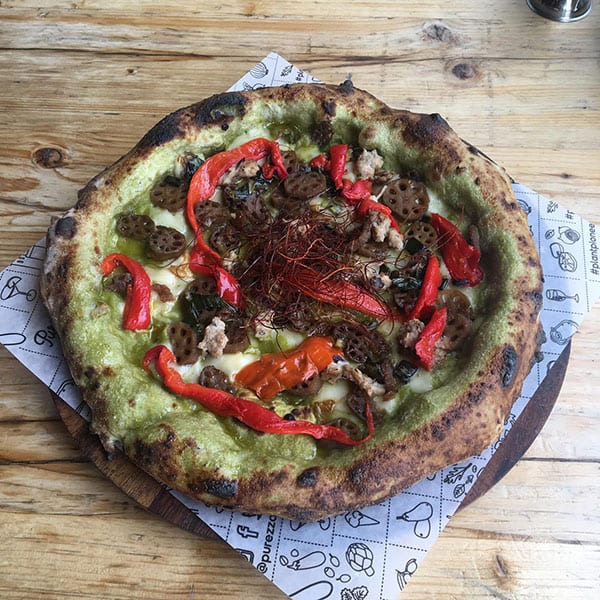 The Roebuck, London
By making its popular house burger with 35% mushrooms and lentils, this South London pub continues to satisfy its meat loving customers while cutting its carbon the equivalent of driving a care halfway round the world.
Treat Staff Fairly category
For the business doing most to value staff through pay and beyond the paycheque
THE PIG at Brockenhurst, Hampshire
The popular New Forest hotel has increased employee retention and engagement with a holistic approach to mental wellbeing, incorporating healthy staff meals, a new dedicated room and the introduction of mental health first-aiders.
The 900-strong pub group has introduced a raft of changes over the last year designed to improved conditions for its 42,000 strong workforce – increasing pay and reducing working hours among them.
As part of a business-wide approach to protecting staff mental health, YO! has become the first restaurant group to the Time To Change Pledge seen staff absences fall 40% in six months while salaried staff turnover has dropped 9%.
Sponsored by: TiPJAR
Support the Community category
For the business making food do good as well as taste good in its area
Introduced the Chatty Café concept into 350 of its stores to help tackle increasing social isolation and encourage more human interaction, turning their cafés into community hubs and bringing staff and customers closer together
Overends Kitchen Restaurant, Dublin
The last year has seen Overends Kitchen provide training for people recovering from substance abuse as well as jobs and training for people with disabilities. They also provide support and recipes for a local soup kitchen.
Where the Light Gets In, Stockport
A new initiative has seen groups of local primary school children visit the restaurant to enjoy creating and eating a 10-course tasting menu while learning about sustainable food and farming.
Open Right category
Celebrating a site opened in the last 12 months with sustainability built in
The Buxton, London
The East London pub worked painstakingly to use as many as possible of the building's existing features, fixtures and fittings as part of a major refurb.
INK Café, Dublin
Caterer FoodSpace worked flat out to create a network of lovingly sourced local suppliers to delight and inspire its customers at this workplace restaurant.
The Black Bull Inn, Sedbergh
Impressed the judges with its commitment to make the inn's fit-out a reflection of the Cumbrian community, using local craftsmen and materials.
Sponsored by: Shaftesbury
Feed People Well category
For the business doing the most to help adults and kids make good food choices
Family cooking classes, fruit and veg growing programmes and visits from nutritionists are just part of the caterer's plan to feed schoolchildren well. A two thirds increase in school meal uptake at one school is proof positive.
Smaller, cheaper portions of favourite meals combined with a drive to reduce salt and sugar on the menu are two key elements of the pub giant's plan for healthier eating. It's reduced sugar on the menu by 20% and salt by 24%.
YO! has made healthy eating as easy as possible, reducing sugar on the menu by 23%, putting two portions of fruit or veg in kids' meals and introducing a DNA dining concept to help tailor meals to each customer's nutritional needs.
Product of the Year category
For a single product that's had a measurable positive impact in foodservice
Restaurants, their staff and WaterAid, which receives £1 per bottle, have all benefited from Belu's introduction of free water filter installations. The planet has benefitted too, with each participating restaurant saving 12,000 single-use bottles a year.
The oat milk brand has significantly raised awareness of sustainable dairy alternatives amongst coffee shop operators and their customers with its Barista edition – contributing to sales of 71million litres in 2018, reducing green gas emissions by 56,000 tonnes.
The free app that lets consumers buy unsold food at a discount is saving more than 3,500 meal a day and using its growing influence to educate and inform users to think and act on food waste across their lives
Supplier of the Year category
For a business helping its foodservice customers tackle the big sustainability issues
The app that connects neighbours with each other and food waste heroes with food businesses has opened up a market for previously un-distributable food, including helping share out the equivalent of more than 2,000 meals with food that would otherwise have been wasted by Virgin Trains.
The London food waste recycling pioneer has hit the milestone of recycling 80,000 tonnes of food in the capital's hospitality businesses. It's also launched a new initiative to turn paper cups into menus.
The serial maker of condiments with surplus ingredients is saving tonnes of surplus pears and chickpea water for its latest tasty treats – tomato ketchup and vegan mayonnaise. In total, Rubies has saved 230 tonnes of fruit and veg.
Value Natural Resources category
For the business innovating to better preserve all resources, including energy and water
The Buxton, London
A devotion to detail, re-using almost all of the original features, saw this East London pub save around 21% in whole life carbon emissions. Powered by 100% renewable energy and lit by low energy lightbulbs, the Buxton is a beacon of good practice.
Continuing a long-term campaign to save energy, the 650-strong restaurant group reduced electricity and gas by an impressive combined 4,800,000 kWh in 2018. Giving restaurant managers live energy data has helped drive down consumption.
National Trust Sticklebarn, Cumbria
The Lake District pub has taken energy supply into its own hands through a bold, community-focused approach – half of its electricity comes from 100% renewable, locally generated hydropower.
Sponsored by: Good Energy
Reduce Reuse Recycle category
For the most impactful way of keeping as much as possible out of landfill
BuJo, Dublin
All wine and beer in this Dublin burger joint is served on tap and soft drinks are served with no packaging either, removing thousands of cups, bottles and cans in the process.
Thanks to the introduction of a 25p tax on coffee sold in disposable cups and the free issue of thousands of 'KeepCups', the university now sells half of its coffee in reusables, saving 223,000 cups.
The City Farm Café, Bristol
This family-friendly café has taken a huge bite out of its single-packaging, now selling juice in reusable cups from 10litre bags, replacing 1500 cartons per month, and banning disposable coffee cups.
Waste No Food category 
Rewarding the very best ways of ensuring food stays on the plate and out of the bin
Petersham Nurseries, London
The South-West London restaurant went to war with waste this year appointing a team of food waste champions, encouraging creativity in the kitchen, including turning coffee grounds into brownies, and communicating with customers.
Vacherin, London
Using 9 tonnes of wonky fruit and veg, transforming surplus items into tasty new dishes and making food waste reduction a way of life has seen the boutique London caterer cute waste by a quarter.
The Wheatsheaf Chilton Foliat, Wiltshire
The Wiltshire pub lives its nose to tail and root to fruit philosophy, turning every scrap of all its ingredients, be they beef or bean and now. Locals can now exchange their gluts for a tab.
Sponsored by: Kingspan
Food Made Good Champion category: 
For the individual doing most to engage the industry on the key sustainability issues on the SRA's online member community
Lauren Haffenden, Lakeside Restaurant and Coffee Shop, Surrey
Henry Unwin, Nando's UK & Ireland
Andrea Zick, OXO Tower Restaurant, Bar & Brasserie, London
Sponsored by: Freedom Brewery
Good To Go category
For the restaurant doing most to prove you don't have to remove principles when taking away food. 
Buena Comida, Dudley
The Midlands Mexican restaurant is making veg-led food tasty and interesting in an area where it can make a big impact and hosts regular community events.
Chris's Fish 'n' Chips, Leicestershire
As a flavour of  this Hinkley restaurant's efforts, customers of this Hinckley restaurant can now enjoy their takeaway guilt-free, taking it home in bio-boxes a paper bag, before tucking into the food with a wooden fork, or enjoy it in the community park its opened opposite the shop.
Happy Maki, Brighton
Any surplus food at the end of each day at this vegan sushi burritos feeds staff, a homeless charity of a local community café. Homemade teriyaki sauce has cut packaging and takeaways are now served in biodegradable boxes.
Sponsored by Just Eat
People's Favourite Restaurant category
Publicly-voted award run in partnership with delicious. magazine
Café-ODE, Devon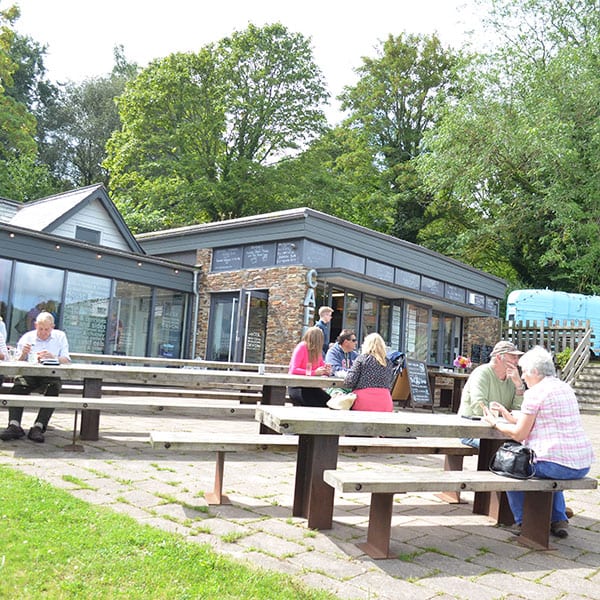 Fodder, Harrogate
Poco Tapas Bar, Bristol
SpiceBox, London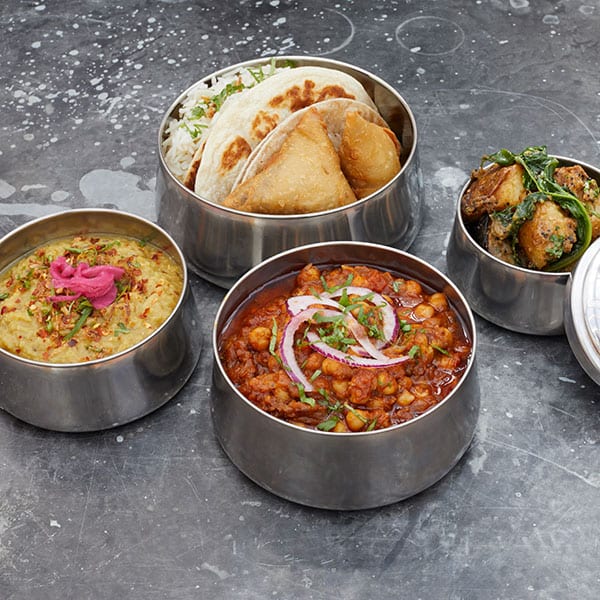 Yeo Valley Canteen, North Somerset
Food Made Good Business of the Year category
The best in the business, excelling across the sustainable board – achieving the highest overall score in the Food Made Good Sustainability Rating.
Top 20 to be announced on Tuesday 22nd October
Raymond Blanc Sustainability Hero  – an outstanding individual inspiring positive change
To be announced at the ceremony on 5th November
Subscribe to our magazine
Food lovers, treat yourself this Christmas... Enjoy 12 months of magazines for £29.99 – just £2.50 an issue.
Subscribe
Unleash your inner chef
Looking for inspiration? Receive the latest recipes with our newsletter