From Oat Cuisine to Haute Cuisine
Despite one of the best larders for game, fish and berries, and an increasing tally of Michelin-starred restaurants, Scotland also has one of the poorest diet-related health records in the developed world.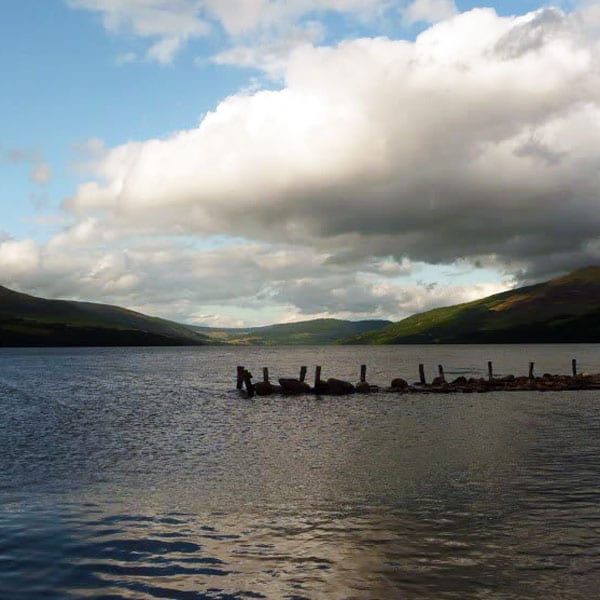 Douglas Blyde gleaned some insight about modern Gaelic dining culture from the country's leading chefs.
"I live in fear of the day a chav chef deep fries another headline-grabbing monstrosity," hissed Graeme Pallister, chef and co-owner of
in Perth, Scotland's first city to be crowned a 'Cittaslow' by Slow Food. "That Mars bar killed us. We've got great scenery, history and people, but we're still not pushing the food hard enough. There are too many chain restaurants soaking our cities, feeding our tourists sugary, salty highs playlisted from central depots."
It seems that the youthful but sceptical Masterchef of Great Britain is not alone in his concerns over Scotland's food image. Despite having arguably one of the best larders for game, fish and berries, an increasing tally of Michelin-starred restaurants and an over-subscription of applicants for hospitality jobs, with around a quarter of adults considered obese, Scotland also has one of the poorest diet-related health records in the developed world. Fascinated by this culinary conundrum, and spurred on by the government's new National Food and Drink Policy, addressing 'quality, health and wellbeing, environmental sustainability and the need for access and affordability', I travelled north of the border to gauge the opinions of the country's leading chefs.
"The best and worst aspects of the Scottish diet are a result of the climate," explained
of the eponymous Michelin-starred Leith restaurant. "Living through long dark nights and cold, cold winters, people crave comfort food." However, it is "precisely this climate which provides variety across all seasons" including "resilient animals, supreme fish and shellfish from cold, deep waters, ceps, girolles, and four seasons of Vivaldi potatoes, going from ivory white to lemon."
Rather than the environment, Paul Kitchling of Edinburgh's opening of the year, the £4.5m boutique hotel and restaurant
, blames an ingrained "fight first, feast later" mentality. Unlike traditionally more family-orientated Europeans, the Scottish (and English) were historically more concerned with "fuelling the empire rather than savouring flavours."
However, South African expat chef, Pete Gottgens of Perthshire's
and restaurant considers a traditionally detached interest in diet to be "the fault of a beautiful landscape." As with his home country "food can become an afterthought against such a distractingly dramatic landscape."
Pete Gottgens' lamb three ways
But hotel chef of the year Roy Brett of Edinburgh's
, a brand new seafood restaurant and bar featuring an 'End of The Line' mural, is adamant that whilst Scotland "hasn't had the culinary cultural points of Europe, we are catching up quickly."
Coming from a farming background, Tom Lewis of the family-run
, Lochearnhead notices the shift, but cautions: "Change takes up to three generations. Take Chorleywood bread – easy to deride, but it's all about what's right at the time." Lewis aims to deliver "perceived value, which we must learn to accept, but can be expensive. Having spent a lot of time consulting in Europe over the past year, I was struck by the bounty of Scottish fish on their markets – not cheap, but then again, there, it's not expected to be." While Tom Kitchin, who is Scotland's youngest chef-proprietor with a Michelin star, notes: "When I learnt my craft with the French masters, I was often using Scottish produce as a matter of course."
Tom Lewis and friend of Monachyle Mhor Hotel
Rather than paying attention to "celebrity chefs and their stories of bullying", Graeme Pallister believes in nurturing producers and foragers. "They are Gods, working 24 hours a day. I believe that the biggest learning curve for both chef and consumer is to speak to them directly."
Shirley Spear, a renowned food commentator and owner of Skye's
restaurant – 'the French Laundry of Scotland' according to the New York Times – is one of many restaurateurs proud to feature a roll call of food talent on her menu. "Our success is 100% a two-way street. Over 25 years, we've built up our suppliers, from being scared of not being able to sell what they grew, coping with storms blowing down polytunnels, getting sun when they wanted rain and rain when they wanted sun, to the ups and downs of foot and mouth and MSC/FSA legislation. But ultimately it's worked. The public are beginning to recognise Scotland as one of the richest sources of top ingredients anywhere."
Spear believes chefs are now "hell-bent on extolling fresh produce." Those include non-Scots, Kitchling, Lewis and Gottgens, who set up north of the border specifically to get closer to the produce. Indeed Gottgens recently secured 8,500 acres of Perthshire estate to husband "old ironside pigs, game, hardy cows and black-faced sheep." A contrast to London, where he "was moving so much produce south" that it "felt like wagging the dog by the tail." The result is a "significant reduction in the time from harvest to slaughter to consumption." Roy Brett feels the same. "When I looked after Rick Stein's restaurants, it was nostalgic but strange to see Scottish fish in Padstow."
I wondered in what form Scotland's undoubted bounty of ingredients are spun into modernity. Spear sees dishes "getting lighter with subtler saucing and smaller portions. Unlike 'the days of the Bernie Inn, people don't go out to get completely bloated anymore."
At the Michelin starred
in Leith, Tom Kitchin endeavours "to reinvent traditional Scottish dishes in an extreme way." A successful example is his "very clean, wee amuse-bouche of cock-a-leekie made with jellied cubes of slow-cooked chicken consommé with rice and prunes."
As Pallister puts it: "Dishes are a wheel – you can keep the structure, but change the spokes," although "now is the time to push offal to the side."
Paul Kitchling considers there are now enough restaurants "to provide food for your mood." He authors what might be considered the least Scottish food. "From my electric, mellow-yellow kitchen, we warm, caress and slowly cook. The results are intelligent, multi-layered, precise, even arty-farty. And with £4.5m in this, I hope my efforts work. I know I go to bed a King and wake up as meek as a mouse."
But Spear is cynical about such an experimental approach, quoting fellow Scot, Gordon Ramsay's failed restaurant Amaryllis in Glasgow, the city of his birth. "He was trying to impose something that wasn't Scotland, showing no empathy with the locality. A 'regard me and flock' attitude doesn't work up here."
Despite the Three Chimeny's remote location, Spear's head chef, Michael Smith, believes he benefits from a wider perspective. "Unlike London, where chefs look inwards, we can take all the good things of the mainland and leave behind the crap."
So what of the future? All the chefs I spoke to agreed that the best way to ensure consistently full restaurants and further mushrooming of Michelin rated establishments is through cultivating talent. Indeed, Roy Brett believes that there has never before been such an exciting time for people to enter the trade. "When I put out a job ads for Ondine, over 400 applicants responded in 36 hours. Many were graduates fascinated by our philosophy of responsible sourcing. On occasions it felt like I was being interviewed!" However, Pallister is unconvinced that all interest is good. "With higher unemployment, catering shouldn't be seen as a way out of a tight spot – we need to maintain ethics."
Wishart not only sits on the government's food policy board, but wholeheartedly supports initiatives such as Prince Charles' proposed food academies: "a very large subject." To avoid "contributing to the national dish of diabetes" and move on from what he describes as his "ping-pong microwave generation", Pallister has raised finance for a teaching kitchen in his former primary school. "My message is that home economics needn't focus on traffic-light sandwiches."
As with Pallister, who is disgusted by the notion of the widespread liberties taken with kids' menus in restaurants – often "pure Brakes Brothers" – Roy Brett believes that "inclusive, family dining" provides the most appealing education: "let's call it 'fish and kids'. I love to see little blazers hanging from the chairs."
Via his own bakery, butchery and farm, Lewis delights in "picking garlic with school children and making potato soup and hot fluffy sausage rolls." Gottgens advocates an inclusive approach, inviting "every guest to see my open and honest kitchen. Providing there is space, they can dine in it too. We've had 90-year-olds getting involved, offering to do the washing-up! Let's break down the barriers."
Thinking even wider, all chefs crave a reinstatement of traditional markets. With the vitality of one famous for masterminding the largest barbecue or 'brae' in London, Gottgens launched the inaugural food festival in Ardeonaig in October 2009: "But I don't see why people without a garden can't cultivate window boxes full of produce to share with each other.:
Overall, the mood seems buoyant. Spear believes those involved in Scotland's food "are doing everything for the right reasons and ultimately minimising the carbon footprint although sometimes Scots don't realise what they've got on doorstep." She adds: "There is more palatable food available than ever before, from seafood shacks to small bistros and excellent hotel dining rooms. But we're still lacking the good cooking at the mid-price range which England delivers through the gourmet pub scene."
Ultimately, there has been "more change in the Scottish palate in the past 10 years than 200," according to Lewis. Despite being initially "scared to look at the history of Scottish cooking and cherishing the Larousse Gastronomique which all chefs should have," Pallister has become "Scottish proud" of his country's culinary roots and is very hopeful for the future. "London" he says, "has dominated the food scene for far too long… "
For more information, see
Subscribe to our magazine
Subscribe to delicious. magazine for HALF PRICE
Subscribe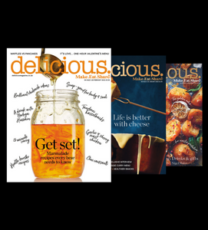 Join our newsletter
Packed with menu ideas, recipes, latest competitions and more...