Great British Bake Off 9: the episode of many layers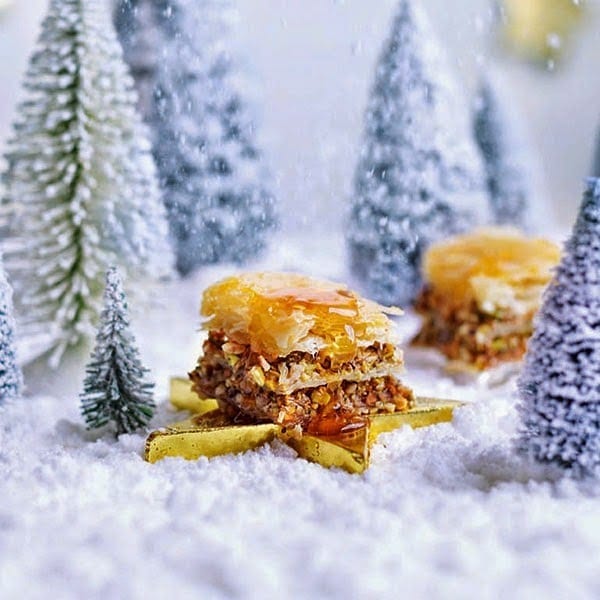 This week was the sedimentary rock of Bake Offs. The semi-final involved so many layers even I (sitting at home and watching intently while nibbling biscuits – come on, how else are you supposed to get through it?) was losing count.
There were thin sheets of crisp filo pastry, 20 fragile cakes each cooked under a grill and then a showstopper with precise layers of mousse, jelly, sponge and chocolate. I don't know about you but I was all layered out.

And so was poor Chetna. It was such a shame to see her go. What she lacked in layering technique, she made up for in dynamic flavour combinations. Remember her almond liqueur dobos torte with chocolate caramel? And that cardamom, pistachio and coffee swiss roll? Her zeal for experimenting with flavours was compelling.
The penultimate show was a time for top-notch patisserie and, unfortunately, Chetna's wasn't up to scratch. Here's my lowdown on the GBBO semi-final showdown:
Baklava
Filo is a tough make. Who actually makes their own these days? I salute you if you do. Not only did the bakers have to make their own pastry, they also had to make two different types of baklava and 24 portions in total.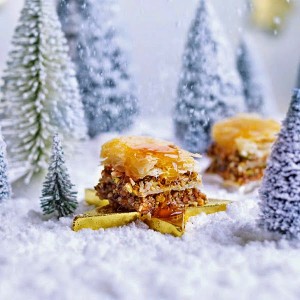 Here's how to make your own baklava at home, using ready-made filo pastry of course
Although the judges commended them on flavour, neither Chetna nor Louis got the filo thin enough and were criticised on their lack of distinct crisp layers. Nancy didn't know what baklava was but still managed to pull it out of the bag with her original take on the treats. But it was Richard's traditional pistachio and rose concertina that Paul said was 'bang on'.
What did we learn?
You can make your own filo pastry but it's much easier to buy it and Mary's favourite motto (according to Sue) is 'get pulling'.
Schichttorte
Concentration and consistency skills were tested in the tricky technical with bakers tasked with making a German schichttorte, a cake made with 20 layers that are alternatively grilled so that one is lighter in colour and the next darker, and so on and so forth. You could totally cheat and make this one instead.
Louis, with his precise attention to detail, came out on top with his professional-looking 20-layer masterpiece; Richard narrowly missed because his layers were too thin; Nancy came third because of her messy edges; and Chetna, who ran out of time, only baked 17 lopsided layers.
What did we learn?
You can bake cakes under a grill!
Entremet showstopper
An entremet is a small French cake – think a fondant fancy… but fancier and with more layers.
I loved Richard's Mr Blobbyesque pink grapefruit cakes. Paul said they had the perfect consistency but needed more flavour, although his chocolate and nut rectangles stole the show for their flavour and perfect layering. Nancy's efforts were praised for having good flavour, even if they lacked finesse. Mary thought Louis' showstopper looked sensational and although Chetna's effort earned compliments for taste, her bakes weren't as beautiful as the rest and she was sent packing.
Ad the star baker was…
Patisserie premier went to the resplendent Richard with that 'I'm a builder don't you know' pencil now permanently perched behind his ear. Maybe it's his lucky charm? It's working so far – he notched up star baker for a fifth time, an accolade that had never been achieved before.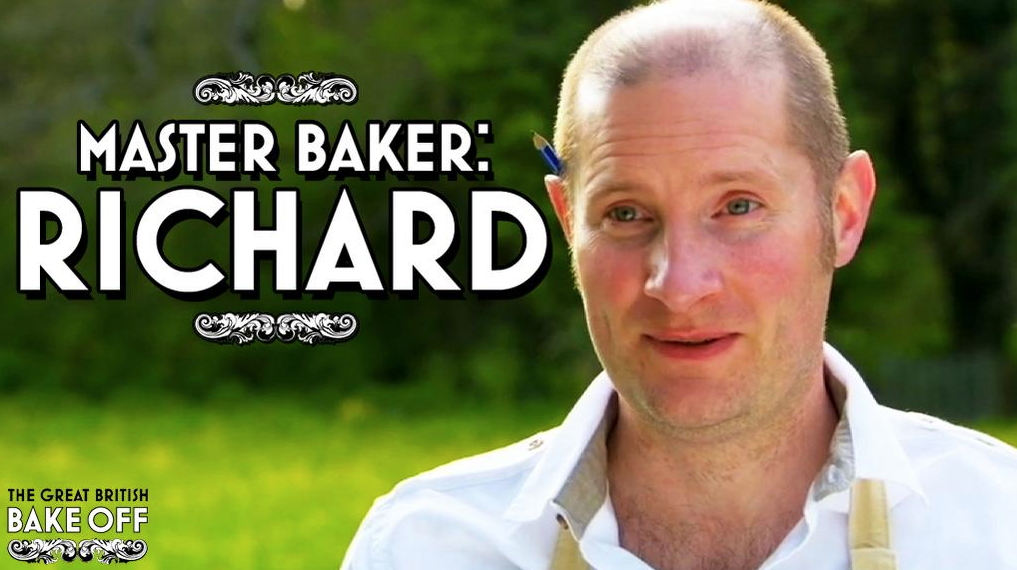 Secret ingredient: Pencil behind ear
See you next week. I'm off for a Sue Perkins filo pastry face mask.
Subscribe to our magazine
Subscribe to delicious. magazine for HALF PRICE
Subscribe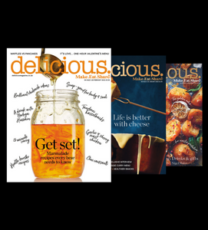 Join our newsletter
Packed with menu ideas, recipes, latest competitions and more...