Great British Bake Off: The Final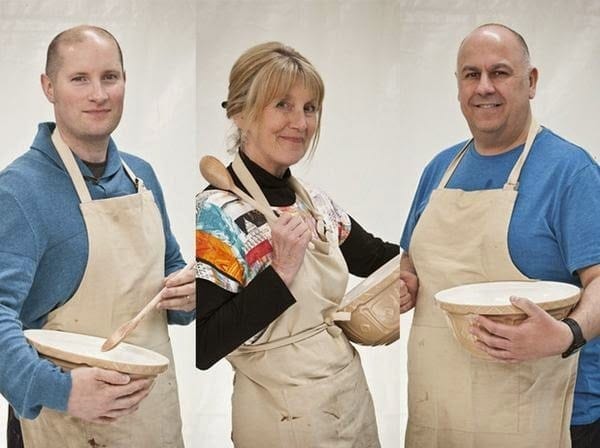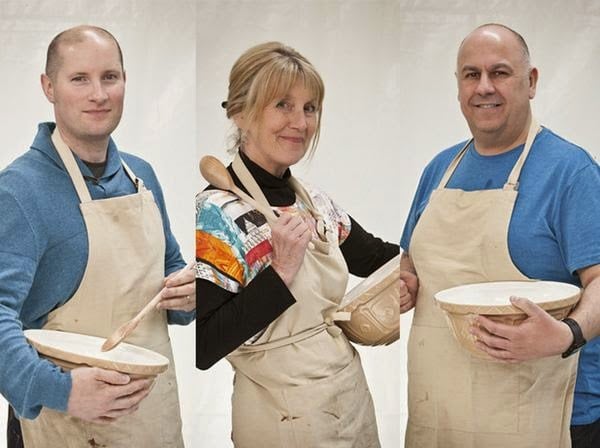 The builder, the baker and the mining cake maker:
Richard, Nancy and Luis fight their final Bake Off battle
Sugar, flour and choux pastry towers, that's what GBBO finals are made of. Ten weeks in the tent and 27 challenges later, Luis, Nancy and Richard fed Paul and Mary their final quota of butter, flour and sugar in last night's Bake Off final. But who took home the croquembouche crown as Star Baker of them all?

It was an episode where dusting down your French kitchen dictionary was mandatory. Signature surprises, scathing judgements and not one, but two windmill showstoppers made the GBBO final a lesson in expecting the unexpected.
First, viennoiserie (that's sweet pastry to you and me). Paul accused Richard's signature pain au lait of being too simple (complete with that look). His second signature was a pain au chocolat with candied pears, and what a pain it was. Choosing to prove in the drawer rather than at room temperature resulted in a case of leaky butter – strike one.
But no one had a winning round. Luis' apple, walnut and cheddar chaussons (French turnovers) had a good flake, but his "pain au white chocolat" won no fans. "Chalky" was the word, or perhaps it was his butchering of French that did it. Nancy's almond and raspberry croissants were too doughy, but her lemon and apple kites got top marks for flavour. Yet another task that usually takes a day, completed in a few hours made for a less-than-perfect round. It seems only Paul knows the secret to a contracted croissant.
"Make the Victoria sponge"
From dodgy Franglais to classic petits fours, the technical challenge was, on the face of it, a back-to-basics job. Yet those petits fours are so tiny; there's nowhere to hide if you can't create a perfect miniature tarte au citron, Victoria sponge and scone. As for full and clear instructions, "Make the Victoria sponge" doesn't quite cut it. But despite some displays of commendable baker's intuition, the technical challenge caused a bit of a flap too. Thirty-six petits fours in two hours is frantic. All three puffed their way through the round, producing some slapdash results. And all three fell short of perfection in the eyes of the merciless judges, with uneven scones and sweet scrambled eggs.
We learned that you should pipe your way through a Bake Off final (take note, Nancy), and not serve your tarte au citron sans inscription (we're looking at you, Luis). Richard came third in the technical (strike two!), while Nancy's lack of piping was forgiven, and she came top.
A tale of two windmills
Don't put your French dictionaries away just yet. The showstopper, a pièce montée, is deemed to be an architectural masterpiece like those that graced 19th-century banquets. They had just five hours to bake themselves to victory. But how did we end up with two croquembouche windmills in the final? Nancy's was a bright and burlesque take on the Moulin Rouge, complete with beautiful red spinning shard sails. The flavours reminded Paul of a birthday cake he'd eaten as a kid (good nostalgia points there).
Richard also baked a windmill (his reputation for closely watching Nancy preceding him), producing an homage to his hometown Mill Hill. Not up to his usual standard, it looked a little rough around the edges and a bit "childish" said Paul. The writing was on the wall for record-breaking Richard, despite his first-class choux. Luis' centrepiece, a village in chocolate with edible Poynton mining machinery, looked perfect and was praised as a work of art by Paul. An amazing feat to pull off considering in practice it took him two days.
But Nancy's total consistency, superb piping (learned her lesson), "first-rate shortbread" and even the use of a drainpipe saw her take the title, nicely bookending her first Star Baker award in episode one.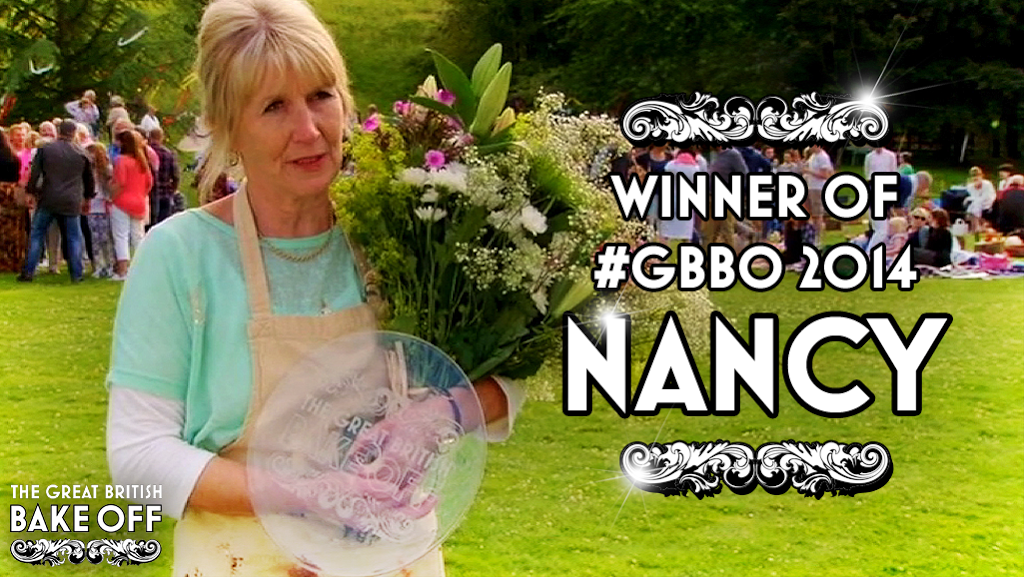 Nancy hearts Paul, and other learnings
For those of you with your money on Richard, your biggest lesson is that winning Star Baker a record-breaking five times does not a series winner make. We discovered Nancy's secretly in love with Paul, and calling him "the male judge" was the only way she could contain herself. Other big questions we're asking ourselves after yet another excellent series are: will drainpipes be the next big thing in brandy snap baking? Will the blue pencil become official GBBO merchandise? And will someone please make us a croquembouche crown?
Thanks for watching with us, through all the bins and buns of Series 5 here on the delicious. blog. Now join us in the comments to mourn the end of Bake Off by talking about cake.
Subscribe to our magazine
Subscribe to delicious. magazine for HALF PRICE
Subscribe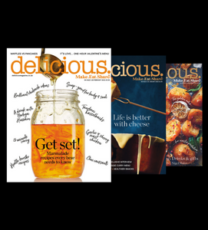 Join our newsletter
Packed with menu ideas, recipes, latest competitions and more...