Living the dream – The Wild Beer Co
Say cheers to the fellas who've raised the bar in the UK's brewing boom with naturally fermented Belgian-style beers. Andrew Cooper and Brett Ellis run The Wild Beer Co in Somerset.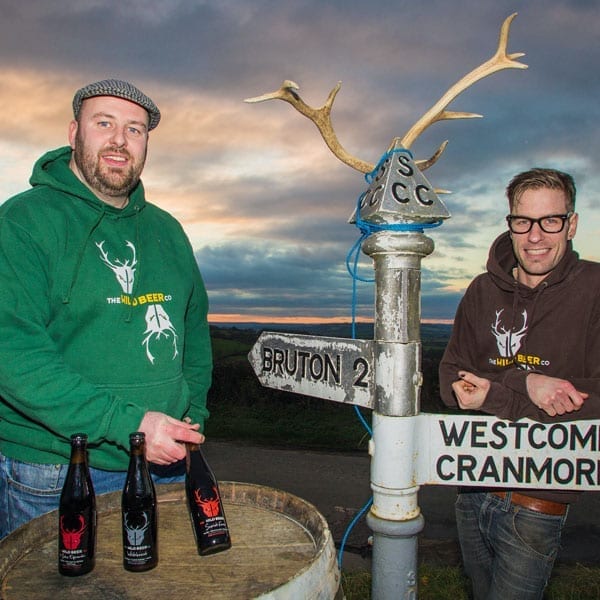 How did you get started?
Andrew
I've always had a love of food and drink, and trying new flavours. When I ran beer-led pubs, I'd search for interesting brews for my customers (and me). But I got bored with the long hours, so I moved to the Bristol Beer Factory – where the long hours were at least spent working in a brewery!
Brett
I was a chef in California before I moved here. I picked up a home-brewing kit to pass the time while I waited for my work visa – any time I could have my nose stuck in a brewing book, I did. I liked turning the raw ingredients into beer – you get the same sort of reward as taking the ingredients of a recipe and turning them into a meal. So I knocked on doors asking brewers if they'd let me work for free, and ended up at the Bristol Beer Factory, which is where I met Andrew.
Why did you decide to go it alone?
Andrew
We got talking and saw that Belgian-style wild yeast brewing was a concept that hadn't really been explored in this country. We wanted to use the Belgians' traditional ideas in a modern guise.
What do you hope to achieve?
Brett
We want to make beer that forces you to think differently. Not everything we produce will challenge your perception of what beer is, but all our beers are different from the British norm.
Andrew
World dominance! No, really we'd like to show people how they can drink beer differently, that not all beer needs to be drunk by the pint down the pub.
What's the worst part of your day?
Andrew
Digging out the mash tun – there's only so much fun you can have digging out soaked grain. Brett's a rock and roll brewer and likes to pass the dirty job on to me!
What traits have helped you succeed?
Andrew
Being adventurous and creative are traits we started with – flexibility was one we needed to acquire. To start your own business you need a strong work ethic – there are lots of bad days, so you have to be able to pick yourself up and dust yourself off.
Brett
Having patient wives has helped, too – wives who don't see us often and put up with us when we come home moaning about the day.
What's the best part of your job?
Andrew
It's humbling when you've produced your own beer and see people drinking it. I wasn't prepared for that. It's hugely satisfying. We're taking some crazy risks here. Our beer's pretty out there, but the feedback has been incredible.
Any advice for would-be brewers?
Andrew
Find investors: people with like minds who will take a risk.
Brett Be creative – make something unusual enough to stand out.
Wild Beer Co beers are available from
Subscribe to our magazine
Subscribe to delicious. magazine for HALF PRICE
Subscribe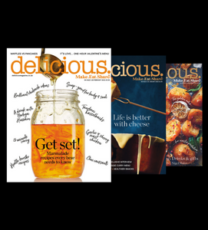 Join our newsletter
Packed with menu ideas, recipes, latest competitions and more...