Meet the producers: Redhill Farm
In the first of a new series championing the UK's best farmers and artisan food producers, we highlight how a natural approach to rearing pigs gives outstanding results at Lincolnshire's Redhill Farm, winners of numerous accolades – most recently a coveted Golden Fork for their outstanding pork at last year's Great Taste Awards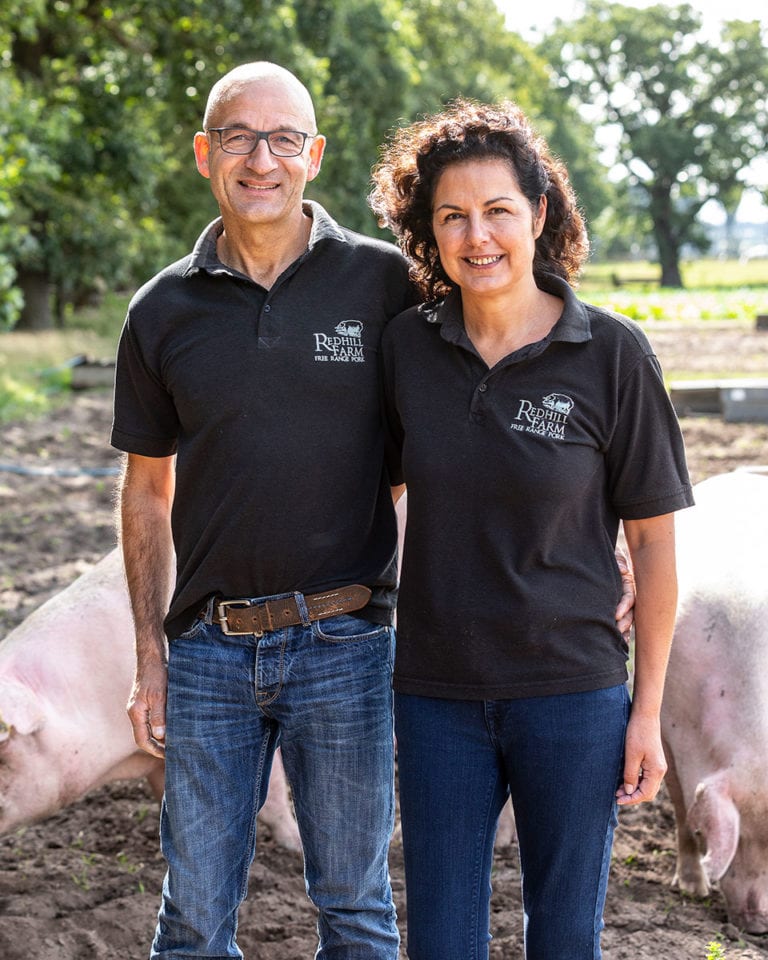 Discover the award-winning Redhill Farm
There aren't many parts of Redhill Farm's pigs that haven't won an award at some point over the years. The Lincolnshire producer's free-range pork is a serial Great Taste Award winner, picking up stars for everything from loin and belly to ham hock and sausages. 
But it was a different cut that was crowned with a 3-star award (the highest rating) as well as a Golden Fork (for the best product in its region). Pork shoulder is sometimes overlooked as a muscle fit only for sausages because it needs attention to nurture it to tenderness, but get a good piece of meat, cook it right and it can be the star of the show in a roast dinner or produce perfect pulled pork. 
"Good chefs get it – they want to use the whole pig and understand that good pork has a good marbling of fat," says Jane Tomlinson, who runs the farm and two farm shops with her husband Terry. "I love the fact that a pure, natural product like our meat can win awards. It shows what we do on the farm makes a big difference. We do things properly." 
Set up in 1991, Redhill is tiny compared to most pig farms. It has just 60 Duroc-cross-Landrace sows, housed in insulated huts and able to roam freely in large paddocks where they can root about in the light, sandy soil. 
What makes the pork taste so good?
The herd is antibiotic free – something that's remarkably rare in the UK – and the pigs are fed on cereals grown on the farm. But even with that level of control, pinpointing one reason why Redhill's pork tastes so great is impossible, says Tomlinson. "It's a combination of lots of different things. It's Terry's knowledge, the breed, the feed and the fact we leave them alone to live freely."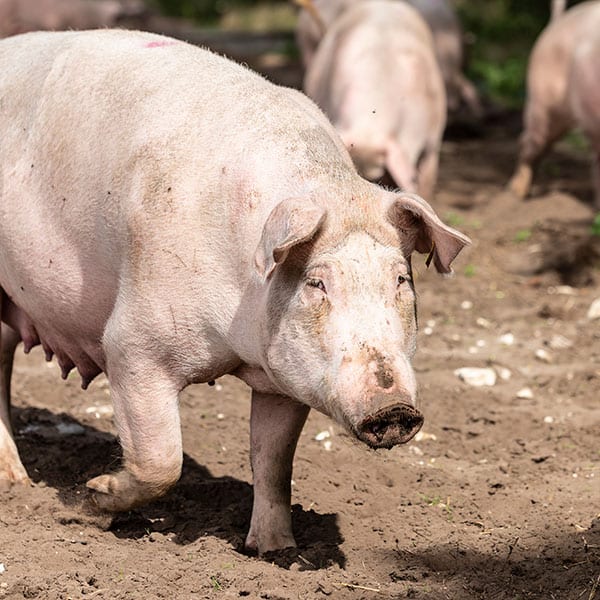 Another factor is that, rather than send the animals to slaughterhouses far away, the Tomlinsons take their pigs to a local facility on their own trailer, which means the animals don't become stressed. The meat is also hung for several days to improve its texture and flavour. 
"Most of the cheap supermarket stuff is slaughtered, cut and packaged in one day, then it will be on the shelf the next," says Jane. With Redhill Farm meat you can taste the difference.
For more information and to order, visit redhillfarm.com 
To find out more about this year's Great Taste Awards winners, click here.
Photography: Richard Faulks
Subscribe to our magazine
Subscribe to delicious. magazine for HALF PRICE
Subscribe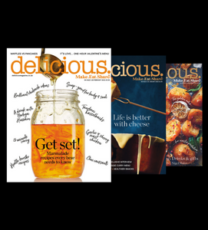 Join our newsletter
Packed with menu ideas, recipes, latest competitions and more...