Minutes with Anna Hansen
Born in Canada and raised in New Zealand, Anna trained under Fergus Henderson (St John). In 2001, Anna and Peter Gordon opened the award-winning restaurant, The Providores, and in 2008 Anna opened The Modern Pantry, to critical acclaim.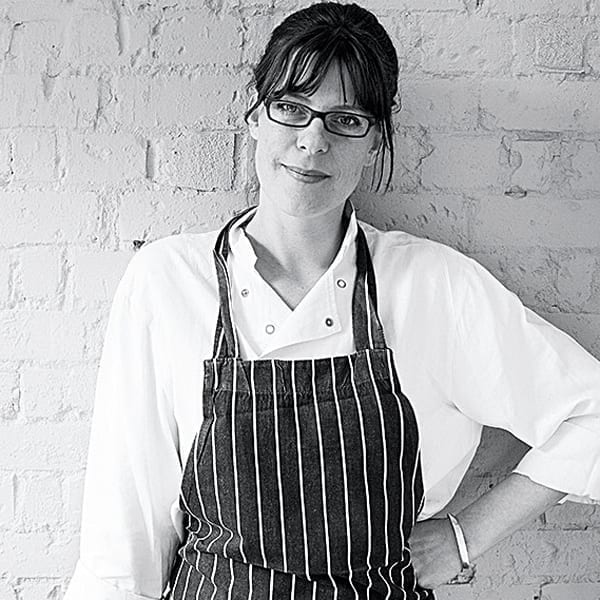 Your Sunday brunch recipes feature in the August issue of delicious. What's your all-time favourite brunch recipe?
I have two. I'm a fan of waffles with bacon and maple syrup, that must be the Canadian in me, and tea-smoked salmon with hollandaise made with yuzu and lemon.
What's your ideal meal for a summer's evening?
A lovely thing to cook for guests is paella, with prawns, mussels, and a bit of rabbit. It's a great sharing dish, and easy to make because you can prepare it beforehand. It's also a good conversation topic, and it's delicious.
You're known for creating new flavour combinations, such as Cornish crab rarebit and miso marinated onglet steak – what inspires you to invent these?
It's a combination of intuition and knowledge; the more you use ingredients, the more of a feel you get. I enjoy taking things out of context.
Any disasters along the way?
I've had a few disasters such as smoked paprika ice cream. Sounds like it should have worked but it didn't!
You worked with Peter Gordon for many years; is there a key tip he taught you?
What he taught me was a great thing and that's to be fearless when it comes to trying things out. It set me in good stead; I've never been afraid to be creative.
Your restaurant, the Modern Pantry, is bright and contemporary. Do you think the look and ambience of a restaurant should be on a par with the quality of the food?
I don't think it matters; I've had incredible food in unpleasant places, but beautiful surroundings help you to feel relaxed. But I've had equally fantastic meals in working men's clubs covered in linoleum.
How's the book of recipes from The Modern Pantry, coming along?
I was typing up recipes when you called! It's a daunting task and quite a long process from getting the deal to publication (around 18 months). If you're working in a kitchen you've got to find the time outside. But it's very creative in its own right.
What sort of cookbook is it?
Part of my mission was to make it accessible. It's not a restaurant cookbook. It's about giving people more alternatives with ingredients, such as the many different ways in which you can use fish sauce, and encouraging people to experiment and to be more open-minded.
Do you have an ingredient you couldn't live without?
I've always been a big fan of tamarind and pomegranate molasses. And miso is never far from my kitchen. And lemongrass and ginger; I like condiments and seasoning. At the moment I'm obsessed with Turkish chillies; they're rubbed with oil and then dried out and there are different levels of flavour.
Any foods you hate cooking with?
Kidneys. I love offal and I eat everything else but I can't bear the small of kidneys. Apart from that I'm up for anything.
Who would be your dream dinner party guest?
Elizabeth David. I would love to have met her. I bought her whole series of books and read them from start to finish. She's an inspiration.
Elizabeth travelled a lot and you have too…
Yes and wherever I go I bring something back. I went to Sri Lanka recently and brought back hopper pans. Sri Lankan food is fresh and fragrant and it's so beautiful there.
Subscribe to our magazine
Subscribe to delicious. magazine for HALF PRICE
Subscribe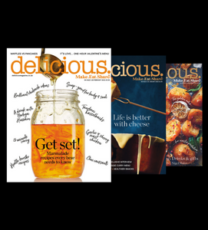 Join our newsletter
Packed with menu ideas, recipes, latest competitions and more...