Minutes with Giles Henschel
Olives Et Al owners Giles and Annie Henschel run Dorset-based delis and supply over 2,500 outlets with Mediterranean-inspired produce. They are also searching for the Deli Of The Year in their nationwide competition.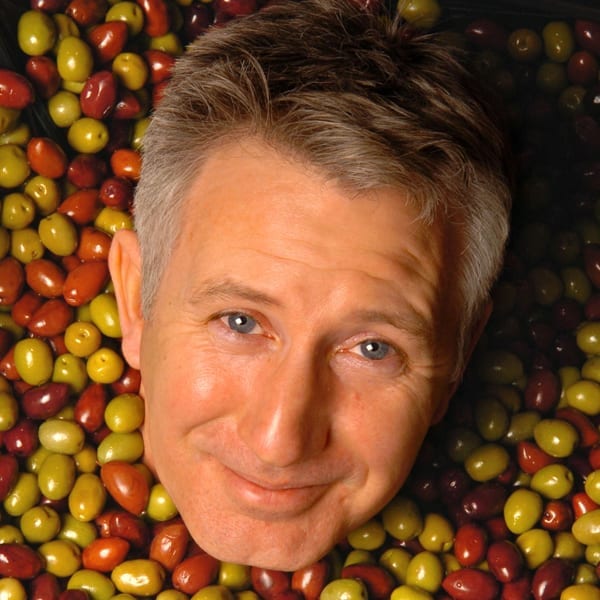 When did you start Olives Et Al and why?
28th October 1993, I remember it well. I'd been in the army for 20 years and my wife had been a ballet dancer. We didn't want to carry on what we were doing, so we decided to sell everything we owned. We bought two motorbikes, went down to Gibraltar and turned left. Everywhere we went we tasted olives, and we started to build up a repertoire of recipes. When we arrived back we took the recipes and started to make them for ourselves.
Are olives grown anywhere in the UK or do you have to import them from abroad?
Romans used to grow them 2,000 years ago, so you can grow the olive tree in this country, but not successfully and not commercially – not on any meaningful scale. Our climate isn't right.
Where do you source your olives from?
We buy from Greece, France, Spain, Italy, Morocco, Syria, Turkey and Tunisia. For me Greece has the best olives; their methods are closest to the methods that we like our olives prepared to.
What's your most popular product?
Either Sunshine olives, a traditional recipe we got from a farmer in Greece, or our Classic olives, which we got from somebody we met in a Sicilian market.
Which are better: fresh or jar olives?
There's no such thing as a fresh olive. We know of around about 3,000 different varieties of olives, and only one is actually edible from the tree, and that tastes pretty rank if you ask me. We are one of the only producers anywhere in the northern hemisphere that is able to take an olive, straight from a tree, naturally ferment it and then put it into a jar without any heat treatment, sterilising or pasteurising.
You have two sites in Dorset: Sturminster Newton and Poundbury. Are there plans for more?
It would be lovely have some more. I like the direct relationship of meeting a customer face to face, when you can inspire them to try different things.
You also sell other manufacturer's produce; do you see the showcasing of local produce as part of a deli's role?
It should always be the best of your regional [produce] and it should always satisfy the demographic. It's pointless putting a Polish deli in the middle of Dorset because you fancy polish food – it just won't work. A deli is a place that really demonstrates an understanding of its customers and looks after their needs.
What do you think about the general standard of delis in this country; are they comparable with France, Spain and Italy?
You don't have to have a licence to open a deli. It can have a curled up sandwich in the corner or it can have a selection of food and meats that really make you go wow. The best [British] delis are absolutely fantastic and they are well on a par with anything that you would find in any continental country. At the other end of the scale, you've got places that just go to a single wholesaler and stock their shop from that.
Aside from running your delis, you also run the Deli of the Year competition
; what inspired you to start this and why?
What we want to do is try to support the good ones [delis]. The ones that aren't that good we want to inspire to get better by holding up a couple of beacons that really do it right. It's a lifestyle choice to shop in a delicatessen because you are looking for something out of the ordinary, or you value the service that you get because it's intensely personal, or because they can find that particular kind of chorizo that you've been looking for, or they remember your name. Those are the sorts of things that we are looking for.
Giles was talking to Hamish Smith
Go to the Deli of the Year competition website to enter your favourite deli, for a chance to win a trip to Spain
Olives et al website
delicious. recipes with olives
Subscribe to our magazine
Subscribe to delicious. magazine for HALF PRICE
Subscribe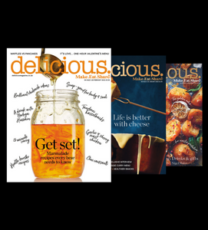 Join our newsletter
Packed with menu ideas, recipes, latest competitions and more...