Minutes with Sam Bompas
Read our interview with Sam Bompas, of Bompas & Parr, whose inventive and often bizarre food installations have won great acclaim. Their first book is out now.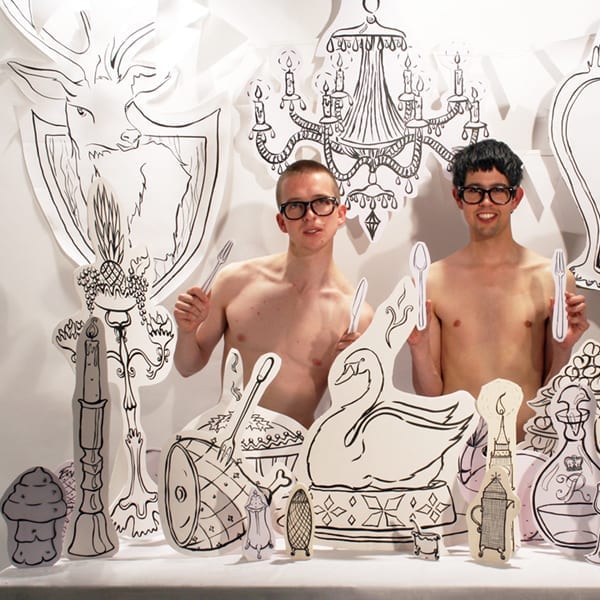 Bompas & Parr are two Old Etonians who started selling jelly at London's Borough Market back in 2007. They've held events such as a jelly banquet at University College, London, and conjured up a walk-in 'breathable cocktail' for Hendrick's Gin.
How
did you, an Etonian, end up as a jelly monger?
Neither of us trained to be chefs, or jelly mongers for that matter. Harry (Parr) trained to be an architect for six years and it was actually his professor who suggested that there was a lot of mileage in jelly.
Why jelly?
No one was making jelly so there was an obvious gap in the market. Our inspiration came from two sources: childhood nostalgia and the knowledge that England used to be famous in the culinary world for two things – jelly and roasting.
You're not just known for jelly but for your food installations. Would you were say you were more cooks than artists?
We don't bother with definitions. The most important thing is doing good work that people like (and tastes good). A project that is a good example is the Architectural Punchbowl where we flooded a Grade 1 listed Robert Adams building with over 25,000 serves of Courvoisier punch. People were able to row across the booze before having a drink. This tapped into history, food science, engineering, art and was even funded by the government!
How did the relationship with Parr come about?
We've been friends for ages. We met at school aged 13 and were in the same orchestra. Harry played the cello while I played the violin. We were both pretty useless at music.
Where do you find inspiration for your ideas?
We look to the past a lot of the time, but are also always looking to future technologies – it's the synergy of the two which helps to create our mad adventures in food. Our latest completed project, Courvoisier Presents The Complete History of Food, showcased over 730 years of food but all done with innovative approaches.
Do you think food and drink is a great medium in which to express the bizarre?
Absolutely, people have pre-conceived notions of food and so being able to explode their senses with the unimaginable is fantastic – show anyone a wobbling jelly and you're guaranteed a reaction.
Projects have included a Jelly Banquet, a 12 course Victorian breakfast at Warwick Castle, a 300 dessert banquet at Kenilworth, a punch so big people sailed across it, occult jam and a cloud of breathable G&T. Which is your favourite?
My favorite installation was Alcoholic Architecture where people were able to get intoxicated through their lungs and eyeballs after entering a dense mist of vaporised G&T. We didn't even know if it would work until 24 hours before we opened to the public. Sometimes you don't know if a job is going to stack up so the important thing to do is plough through.
What's the secret of your brilliance?
Gaffer tape, black bin liners and pig products.
How do you get your jelly so wobbly?
It's all about the gelatine. Getting the gelatine to liquid ratio is critical: too little and your jelly will collapse; however, too much and your jelly will become so firm it could bounce. The ratio of one leaf to 100ml is spot on.
Is your new book a manageable cookbook or more a coffee table tome to impress guests?
It's a cookbook without doubt, with everything from Easy lemon jelly to the more extravagant Glow in the dark jellies.
How big and fantastical do your dreams get? What does the future hold for Bompas & Parr?
The future is definitely in space so we would love to master space food. That and a four-dimensional jelly.
Jelly with Bompas & Parr
The new book (£14.99; Pavilion) is a collection of jelly recipes, from the tame (simple fruit) to the terrifying (glow-in-the-dark).
Buy here
.
Subscribe to our magazine
Subscribe to delicious. magazine for HALF PRICE
Subscribe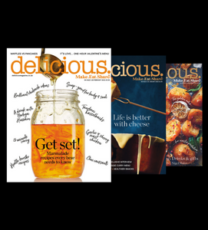 Join our newsletter
Packed with menu ideas, recipes, latest competitions and more...