New York City
Foodies across the pond turned New Yorker Julie Powell's award-winning Julie & Julia – My Year of Cooking Dangerously into a bestselling book and film. So, who better than this Queens resident to take us on a seasonal jaunt through the Big Apple?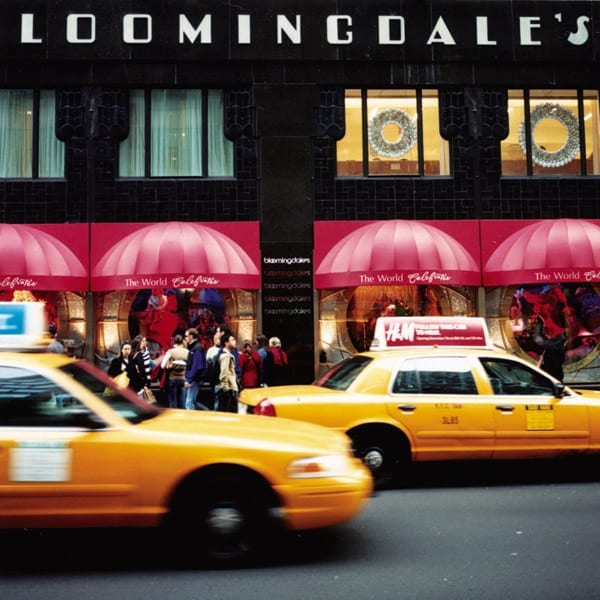 Winter in New York. It's the stuff that celluloid dreams are made of – from Miracle on 34th Street to When Harry Met Sally. There's ice skating at the Rockefeller Center and carriage rides in Central Park for the tourists, but for New Yorkers the most precious gifts the holiday season brings are endless excuses to splurge on some of the most glorious food on the planet.
Whether we're seated before an exquisite feast at one of our city's numerous dining meccas or perched on a stool before a steamed-up window, looking out over a bustling street and supping on a big bowl of spicy borscht, nowhere else offers such fabulous opportunities to eat well.
While pushing past the tourists gawking through the windows of Barneys and Bloomingdale's can make a native cranky, it doesn't take much to revive the Christmas spirit of even the most jaded city dweller. For all the clichés about the pushy, rude New Yorker, there is no other city in the world where a mood of buzzing conviviality can pass so quickly through the population.
Just nibble from a waxed paper bag of roasted chestnuts from a street vendor, or take a moment on a Soho corner to contemplate the open, smiling expressions on shoppers' faces – that's all it takes to catch the bug. Just make sure you wash your hands when you get off the subway!
First, supper
Celebrity chef Mario Batali has a hand in eight restaurants in New York City alone, and yet somehow he seems to give them all his undivided attention. My favourite Batali restaurant is
Lupa
(170 Thompson Street, T: +212 982 5089), a cosy Roman trattoria in the Greenwich Village neighbourhood of Downtown New York. The house-made cured meats, pastas, and secondi manage to be at once inventive and authentic, hearty and simple.
Knowledgeable, down-to-earth staff and a superlative – yet surprisingly affordable – wine list make this the ideal place to unwind after a long flight. And for a unique Christmas Eve meal, Lupa is one of the best places in New York to experience the traditional Italian 'Feast of the Seven Fishes', which some think is more prevalent in the Big Apple these days than it is on the Boot.
The grand tour
The Christmas season in New York means shopping, and lots of it. This implies that like everyone in New York – natives and visitors alike – you'll most likely be doing a lot of walking. For that reason I like to break up my consumerist toils with another sort of consumption.
Balthazar
in Soho (80 Spring Street, between Broadway and Crosby Street, T: +212 965 1414) has long been a late-night hangout for the city's glitterati. It also makes a wonderfully peaceful breakfast spot, with dishes such as sour cream hazelnut waffles with berries and eggs en cocotte with soldiers to fortify you for a long day's spending.
Recently, the city has witnessed a renaissance of my very favourite non-alcoholic vice – hot chocolate. New York's gourmet purveyors ply a grown-up sort of cocoa – sometimes spicy, sometimes bitter, sometimes syrupy-thick – and they do it in some of the most exciting Downtown shopping districts.
A hot chocolate tour could start after shopping at the upscale clothiers and art galleries of Soho, at the tiny
Vosges Haut-Chocolat
(132 Spring Street, T: +212 625 2929), where you can buy wasabi truffles in addition to warm drinks.
Walking east and north, stop by the Wonka-like shop of French chocolatier
Jacques Torres
(350 Hudson Street, at King Street, T: +212 414 2462) to slurp down spicy Mexican hot chocolate as you watch the chocolate-making process from behind glass walls.
At Jacques Torres
Venture on up through the winding streets of the West Village – along which you can find everything from vintage kitchenware to elaborate fetish gear (for those so inclined) – and you'll end up at
The City Bakery
(3 West 18th Street, between Fifth and Sixth avenues, T: +212 366 1414). It's a favourite among locals and, if you're too bloated to consider their dense, tasty version of the chocolate treat, you can graze at the extensive salad bar – one of the finest in the city.
Amble over another block and a half to the busy Union Square, and you'll find my 'go-to' place for wonderful food. Four days a week, the city's largest 'green market' is in full swing here. Although December doesn't bring the cacophony of seasonal colour that is the order of the day in late summer, the enormously successful Union Square Green Market (Union Square, Broadway at 17th Street) boasts apples, greens and root vegetables as well as locally-raised meat, fish and fowl, breads, soup and terrifically warming cider. During the holiday season, the market shares the square with hundreds of temporary stalls where you can buy all manner of gifts, most produced by local artisans.
Look out for
Trader Joe'
(142 East 14th Street), the miraculously inexpensive Californian grocery chain specialising in organic prepared foods and its famous 'Two Buck Chuck' wine that has had New Yorkers all a-twitter since it opened earlier this year. There's also a
Whole Foods Market
(40 East 14th Street, T: +212 673 5388) here as well.
Eastward ho
The East Village, just a few blocks away, is chock-a-block with independent fashion designers and ewellers, antique shops and vintage stores – the further east you go, the funkier it all gets. If you're wandering that way, you can't do much better than the Christmas borscht at
Veselka
(144 Second Avenue, T: +212 228 9682) a 50-year-old institution specialising in Ukrainian 'soul food'. Here the remaining babushkas of this traditionally Eastern European neighbourhood rub elbows with ultra-hip club kids and night owls of all stripes and nationalities. Veselka is open 24 hours a day, and the people-watching is some of New York's best.
Right across the street is yet another hot chocolate shop,
Max Brenner
(141 Second Avenue). It's less of a gourmet experience than you'll get elsewhere, but kids will love the chocolate pizza with marshmallows.
Chocolate pizza at
Max Brenner
Heading uptown
There are two kinds of New Yorkers – those who rarely venture below 42nd Street and those who don't go above. If you know New York at all, then you can see which camp I fall into. Still, around Christmas time it sometimes becomes necessary to head north.
There's Barneys and FAO Schwartz for Christmas shopping, and the yearly animal-themed gingerbread house exhibit in Central Park (sponsored by prominent animal welfare charities). The hordes of shoppers competing for luxury goods here can be rougher than any Bronx toughs Hollywood ever dreamed up, but there are compensations to be had in the quiet paths of the park – and a few excellent restaurants.
My favourite among these is
Gino
(780 Lexington Avenue, T: +212 758 4466), an extremely old-school, cavernous Italian-American place just a block away from the madness of Bloomingdale's. Gino is at once kid-friendly and decorous, with a menu that's seen little need for change since the restaurant opened 60 years ago – think linguine with clam sauce and calf's liver Veneziana.
More after-shopping sustenance can be found on the Upper West Side at ultra-modern steakhouse
BLT Steak
(107 East 57th Street, T: +212 752 7470), and at
'Cesca
(164 West 75th Street at Amsterdam Avenue, T: +212 787 6300), you can find excellent Italian cuisine in pleasant surroundings.
In the recently completed Time Warner Center at Columbus Circle, you will find the pinnacle of New York's haute cuisine. The two toughest reservations to obtain in town are at
Per Se
(Fourth Floor, 10 Columbus Circle, T: +212 823 9335), created by renowned chef Thomas Keller of The French Laundry, and
(Fourth Floor, 10 Columbus Circle, at Broadway and 59th Street, T: +212 823 9800), the first Japanese restaurant to receive four stars from the New York Times. Here, the privilege of eating perhaps the finest sushi on the planet will run to about $1,000 per couple. If you're in the area for a night, you might want to try the excellent (and considerably cheaper) North African cuisine at
Epices du Traiteur
(103 West 70th Street, T: +212 579 5904).
Still, I'm a Downtown girl and that's where my holiday experiences are to be found. Perhaps the best of all is one I – like so many New Yorkers – picked up from the Jewish population. When you don't have a tree to trim and stockings to hang by the mantlepiece, what do you do? Why, catch a movie and Chinese food of course! So you can go to Per Se; for Christmas, anyway. I'll be down in Chelsea at my favourite joint,
Grand Sichuan
(229 Ninth Avenue, T: +212 620 5200), tucking into my Szechuan wontons and pork cellophane noodles, sweating happily, far from the madding Christmas crowds. NYC Photos:
Julie Powell's book
Julie & Julia – My Year of Cooking Dangerously
, £8.99, is published by Penguin.
This article featured in the November 2008 issue of delicious. magazine.
Subscribe to our magazine
Subscribe to delicious. magazine for HALF PRICE
Subscribe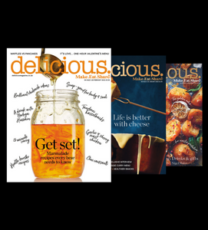 Join our newsletter
Packed with menu ideas, recipes, latest competitions and more...