North Norfolk: where to go and what to eat
This part of East Anglia not only boasts picture-postcard villages and wide, empty beaches, the places to eat in North Norfolk are as equally impressive.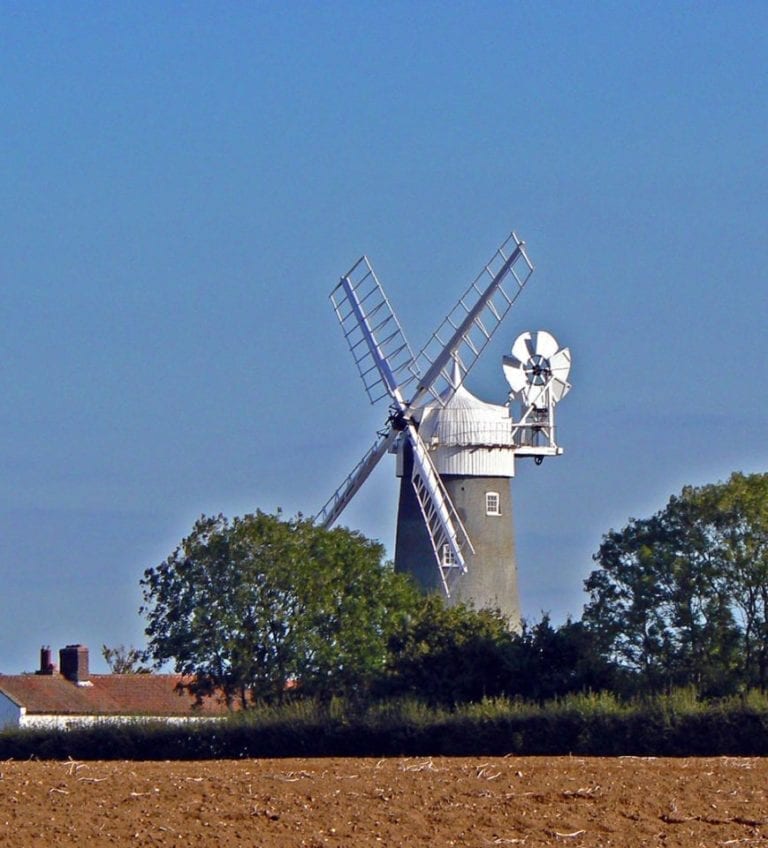 Welcome to big sky country
The northern edge of East Anglia's outcrop into the North Sea, from Hunstanton in the west to Cromer in the east, has some of the most awe-inspiring vistas in the country. To stand on Holkham Beach at low tide is humbling, as the sea and sky roll away and merge into blue-grey vastness, with just the sound of rushing tides and the odd plaintive cry of seagulls.
The expanse of the sea, teeming with outstanding seafood, is just one element of this charmed coast's attractions. The fertile soil also makes this part of England one of the best destinations for hungry travellers. It's one big, thriving hunk of surf and turf.
Sweet Cromer and Sheringham crabs, Brancaster oysters and plump Morston mussels abound along the shoreline and, inland, the rich farmland produces some of the country's best asparagus and other vegetables, as well as wheat that was traditionally milled into flour at the region's famed watermills and windmills. The green pastureland also produces excellent fodder for cows and sheep, raised for meat, or milk to be made into artisanal cheeses.
It's tempting not to write about the best culinary finds in the area, so they can remain, like the countryside, unspoilt and semi-secret. But such is the growing reputation of North Norfolk's food, spurred on by chefs such as Galton Blackiston at Morston Hall near Blakeney, that the genie is already out of the bottle. So, putting selfishness aside, here's the best this living larder has to offer, from the foodiest villages to the best farm shops, gastropubs and restaurants.
The Norfolk hit parade
North Norfolk is dotted with pretty villages and market towns, but two in particular stand out for their gourmet credentials.
Burnham Market
This chi-chi market town, nicknamed Chelsea-on-Sea, appears to have more spotless four-wheel drives per square mile than London's Knightsbridge. But it's undeniably beautiful – the picture-postcard village green is surrounded by well-preserved Georgian buildings, many of which house excellent food shops.
The Hoste Arms is a 17th-century coaching inn turned gastropub that helped to spur Burnham Market's rise to foodie fame back in the early 1990s. It's a must-stop, either for a refreshing pint of locally brewed Woodforde's Wherry or Nelson's Revenge, or for tempting dishes such as the Norfolk seafood assiette for two, or cumin-crusted rack of lamb. Just across the green, Grooms Bakery (Market Place) has been baking bread in the village since 1923 and sells loaves of rye, soda bread, focaccia, spelt rolls and crusty, rough-hewn Norfolk blobs – the English equivalent of the French pain rustique.
The seafood from Gurneys Fish Shop (Market Place; 01328 738967) doesn't come cheap, but it's tip-top quality and sourced as locally as possible: crabs are landed in Brancaster, oysters and mussels come from Thornham or Morston, and brown shrimp from The Wash. If it's meat you're looking for, Aberdeen Angus beef is a speciality of butcher Arthur Howell (The Green). The local lamb and pork (including smoked bacon) is also superb quality, and staff are happy to advise on how to cook it. The local deli, Humble Pie (Market Place), is the best place to stock up on all the makings of a top-notch beach picnic, then you can fill in any grocery gaps at Burnham Market Stores (Overy Road; 01328 738259), just down the road.
Cley-Next-The-Sea
This gorgeous coastal village, with its fine flint-and-brick houses and sea views, is another centre of North Norfolk gastronomy. The village is dominated by the spectacular Cley Windmill (01263 740209), which is run as a stylish B&B (non-residents can eat at the small restaurant). The nearby Cley Smokehouse (High Street), a long-standing family business, infuses the air with aromas from the oak-fired kiln. Hot-smoked salmon is a treat and the cold-smoked bloaters and kippers are some of the finest I've tried. There are also dressed local Sheringham crabs, pâtés and unusual deli items, such as smoked olives.
The Picnic Fayre Delicatessen (The Old Forge) is the corner shop every food-lover wishes they had at the end of the road. Filled with good things, many of which are made nearby, it has excellent charcuterie, and cheeses from local food hero Mrs Temple (see below) as well as Norfolk Dapple, made in Great Bircham by cheesemaker Ellie Betts. Bread comes from a local bakery with a wood-fired oven and the range of wines and beers is superb. Seasonal produce, such as local asparagus, courgettes and broad beans, is sold from outside the shop, as is ice cream made in Norwich by Ronaldo Ices. A trip to Cley is never complete without a cone or three of their luscious ice cream, which comes in a delectable range of flavours such as stem ginger, honeycomb hokey pokey and cardamom.
The hotspots
The North Norfolk Coast has enough gastropubs to keep you in dining delight for weeks. The Victoria at Holkham (Park Road, Holkham) was among the first to attract attention to the region. The interior of this impressive pub is decorated with beautiful Indian antiques, but the food is undeniably British. The White Horse Hotel (4 High Street, Blakeney) was another of the first wave of gastropubs and is still one of the best places along the coast to eat. The menu makes much of the local mussels, crabs and lobsters.
More pub-owners are doing Norfolk proud by putting local food and drink to the fore on their menus. At The Hunny Bell (The Green, Hunworth; 01263 712300) in the gorgeous village of Hunworth, there's a proper pub at the front, serving local ales, and a posher restaurant at the back, with a menu that champions local produce. Keeping to the bell theme, The Wiveton Bell (Blakeney Road, Wiveton, Holt), a few miles inland from Blakeney, is a friendly place that serves great food, such as pork belly with mustard mash or superlative fishcakes, alongside ales from local breweries Yetman's and Woodforde's. As you'd expect, there's plenty of pork on the menu at The Pigs (Norwich Road, Edgefield), but there's also local mutton, and Mrs Temple's Binham Blue (see below) makes an appearance, too. Portions are generous and, to keep the piggy theme going, you can wash it down with Edgefield Old Spot ale.
A relative newcomer, the Kings Head (Holt Road, Letheringsett) is one of several pubs in the area owned by New Zealand-born chef Chris Coubrough, who's a champion of all things food- and Norfolk-related. This grand, tastefully furnished pub has a menu that features local vegetables, beef and seafood.
It's not all about gastropubs, though. The Wiveton Farm Café (on the A149 coast road, between Blakeney and Cley) is a new venture where fork-to-plate food miles are more likely to be measured in feet. The bright, airy café is surrounded by the fields of a pick-your-own farm growing asparagus, strawberries, raspberries, artichokes and other veg. Look forward to simple but well rendered dishes such as leek and Gruyère tart or coarse game terrine, as well as cakes that amount to sweet-tooth heaven.
Fans of BBC Two's Great British Menu will be familiar with chef Galton Blackiston, whose Morston Hall fine-dining restaurant and hotel (The Street, Morston) has a daily-changing set menu. Blackiston is vocal in his praise of regional produce and makes the most of the delights on his doorstep. The Neptune (85 Old Hunstanton Road, Hunstanton) offers upscale dining in the casual surrounds of an old pub. Chef-owner Kevin Mangeolles previously held a Michelin star at The George in Yarmouth, Isle of Wight, and has earned another for his imaginative cooking at The Neptune. He and wife Jacki, who looks after front-of-house, run this small 24-seat establishment with warmth and professionalism.
 Where to do your food shopping
The best Norfolk farm shops take quality and provenance seriously and proudly stock locally grown and produced foods. The smart Byford's Deli (1-3 Shirehall Plain, Holt) is a café, deli and posh B&B and has a wide range of food from the local area and beyond, such as cheeses, meat, preserves and baked goods (look out for bread made from flour milled at Letheringsett Watermill).
Samphire (The Estate Barn, Aylsham) has two shops in the area – one near the magnificent National Trust property Blickling Hall and the other in Wymondham. They are run by a couple who chucked in careers in accountancy and the building trade to become smallholders. Rare-breed, high-welfare meat is a speciality, as are seasonal vegetables (including, of course, samphire).
The village of Walsingham is famous for its Anglican and Catholic shrines, but there's another reason for making a pilgrimage here. The Walsingham Farms Shop (Guild St, Little Walsingham) is stocked with produce from the farms that comprise the Walsingham Estate. The meat is superb, as are the seasonal vegetables, cheeses and savoury pies. There's also a great collection of bottled beers from local breweries Wissey Valley, Grain and others.
Where to stay: from top-notch posh to simple but special
At the top end, Morston Hall is a luxurious hotel as well as an award-winning restaurant, with spacious rooms and six stylish pavilion suites in the grounds. At Titchwell Manor (A149, Titchwell, Nr Brancaster), a former Victorian gentleman's club and now a smart hotel-restaurant, you can choose between staying in the hotel itself or in a plush cottage. Many gastropubs also offer good-quality accommodation – The Hoste Arms and The Victoria at Holkham both have funky-chic bedrooms. The Globe Inn (The Buttlands, Wells-Next-The-Sea; 01328 710206) is slap-bang on the village square. For B&B accommodation, Byford's Deli and Cley Windmill have characterful and charming rooms.
North Norfolk may be blessed with great raw materials, but good food doesn't make itself. It takes individuals with talent and vision, not to mention a great palate.
The cheesemaker
One of the area's best-loved and most respected food heroes is Dr Catherine Temple of Mrs Temple's Cheeses (Copys Green Farm, Wighton, Wells-Next-The-Sea; 01328 820224). Catherine started making cheese in Norfolk 10 years ago, after she and her husband returned from Africa where they worked in the tea business. They look after a herd of Holsteins and Brown Swiss cows, whose milk is used to make cheeses named after surrounding villages. Walsinghamis a mild, crumbly and delicious pressed cheese in the style of a Wensleydale; Binham Blue is soft, creamy and full-flavoured; and Wighton, a soft curd cheese, is made in an old- fashioned style traditional to the area. Catherine has won numerous prizes and awards for her cheeses and in 2009 the much-coveted titles of 'Overall Champion' and 'Best Local Food Producer' were bestowed on her at the Aylsham Agricultural Show.
The sausagemaker
Jules Jackson's shop, de-lish (60 Staithe Street, Wells-Next-The-Sea), might seem more at home in Umbria or Andalucia than in the seaside town of Wells. Preserved meats, in all shapes and sizes, hang from the ceiling and the counter is packed with rillettes, pâtés and all sorts of sausages.
Jules trained as a chef before turning to charcuterie and his hand-written sign on the glass counter promises 'classical, obscure and modern' meats and sausages. Wells lomo, a Spanish-style cured meat, and air-dried beef sirloin count as obscure, but the winner in the weird and wonderful stakes is the 'stoutie' beef sausage. "It's a roast English dinner in a sausage – the only thing that's missing is the Yorkshire pudding", says Jackson, smiling profusely and sounding scarily like the Willy Wonka of sausages.
Subscribe to our magazine
Subscribe to delicious. magazine for HALF PRICE
Subscribe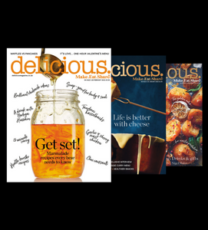 Join our newsletter
Packed with menu ideas, recipes, latest competitions and more...