Oriental Cookery Classes
It can be intimidating attempting to recreate Eastern favourites. Navigating exotic ingredients and attempting unfamiliar techniques can be daunting. To develop your confidence, throw away those takeaway menus and book a class.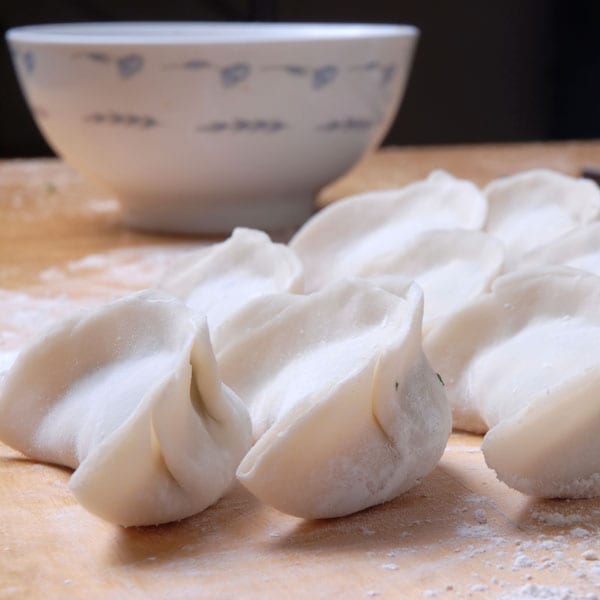 LONDON AND SURROUNDS
School of Wok
What better place to learn to cook Chinese food than your own kitchen? That's what Jeremy from School of Wok offers. You can choose from a range of classes to suit different skill sets and ambitions. Individual lessons, such as learning to cook your three favourite Chinese dishes or preparing two seafood dishes, start from £65 for one person, and there are also courses comprising of 5-10 lessons, in which you can learn the basic techniques of Chinese cookery. The keenest cooks can learn about presentation, timing and creating a banquet. Courses can be tailored to suit individual needs.
Angela Malik- New Flavours of the Eastern World
Angela Malik's London Cook School welcomes anyone who wants to learn more about creating delicious Eastern cuisine, from enthusiastic beginners to more confident cooks. The wide range of classes incorporates Chinese food and dim sum, Thai cooking, Indian cuisine, and the fantastic flavours of Vietnam. There are also classes specifically aimed at children and teens, and the school can cater for corporate events or groups. Classes start at £75 for adults.
Thai Cooking School
The Thai Cooking School offers visitors the chance to try their hand at the whole spectrum of Thai cooking, from starters to curries, from salads to soups. Learn how to make Thai classics like Massaman curry and Tom yum soup, as well as exciting hot and sour salads and steamed dumplings. It's possible to take a 'One Dish' course for £20 per person, and there's also the opportunity to take a 'One Day' course for £60.
Lamai: Authentic Thai Cookery School
At Lamai, you can have straightforward lessons in preparing traditional Thai dishes, and cookery courses can also be combined with wine tasting events. Get tips and techniques that have been passed down through generations in the 'Introduction' and 'Thai Street Food' courses.
.
SOUTH
Stirring Stuff – The Henley Cookery School
The Henley Cookery School offers enthusiastic cooks of all abilities lessons in a diverse range of skills. The surroundings promise to be as appealing as the food, as the kitchens are based in a 17th-century barn conversion. Adult courses, starting at £40, include 'The Spice Route', 'Cook and Dine Evening-Thai', 'Curry Club-Thai' and 'Dem and Dine Vietnamese'. Stirring Stuff also offers the opportunity for private courses and parties. Please see the website for full details.
The Saffron House Cooking Academy
The Saffron House Cooking Academy runs various courses, including a Thai cookery class. Students can choose from varying degrees of tuition from a half-day session as part of a group (restricted to a maximum size of five people), to one-to-one tuition. Students will first learn all about the traditional spices that they will be using, before getting involved in creating classic Thai dishes, including the famous Green Curry, jasmine rice, and prawn and sesame toasts. Ideal for anyone looking to perfect their cooking skills. Prices start from £130 for a half-day session.
The Gables School of Cookery
At The Gables School of Cookery you can attend a one-day Thai cookery course to help you create and understand the fragrant and exciting flavours of this country. The course is aimed at students who have basic to intermediate skills and would like to learn to cook Thai dishes confidently. The fully-equipped kitchen has plenty of room for each student, and everybody will be able to enjoy a sit-down meal with wine after a day of cooking. One-day course fees are £135.
NORTH
Sweet Mandarin Cookery School
The famous Sweet Mandarin in Manchester is not only a restaurant, but also a cookery school where you can go to brush up on your Chinese cooking skills. Two core programmes are offered: 'Beginners' and 'Stir Crazy'. Each session starts with an introduction to the authentic ingredients you will be using. The 'Beginners' programme shows students how to make a range of starters, and how to get the best out of a wok, while the 'Stir Crazy' programme shows keen cooks how to spice up their repertoire. There is also a 'Steamed Dim Sum Masterclass' and a 'Beginners' course aimed specifically at vegetarians. Programmes start at £65.
The Cordon Vert Cookery School
Established at Parkdale in 1982, The Cordon Vert Cookery School focuses on vegetarian cuisine. They draw on international ingredients and flavours to create innovative and exciting vegetarian meals. They run a two-day 'Far Eastern Workshop' in which participants can learn how to spice up bean curd. Taking inspiration from Thailand, Malaysia, Indonesia and Japan, a wealth of exotic ingredients is used. After preparing the food, students will be able to sample a dinner served with vegetarian wines. Prices start from £112.
Northern School of Asian & Oriental Cooking
The Northern School of Asian & Oriental Cooking runs a range of different courses in all aspects of Eastern cooking, from their training school. Courses start from as little as £15 per evening to £50 for a full day (10am-3pm including lunch). The Thai chef Ooy Rigg will oversee all training and give tips from her 23 years as a professional chef. She also takes her Multicultural educational cooking roadshow to various locations and events in the UK.
SCOTLAND
Krua Thai Cookery School
The Krua Thai cookery school, which also trains professional chefs, offers amateur cooks the chance to extend their knowledge and understanding of Thai cuisine. From the school's vast experience of over 20 years, you will be given recipes and techniques that you won't find in cookbooks. You can also learn fruit and vegetable carving. For more details, visit the school's website.
Do you run Chinese/Thai/Asian cookery classes in the UK?
Email the
delicious. web editor
Subscribe to our magazine
Subscribe to delicious. magazine for HALF PRICE
Subscribe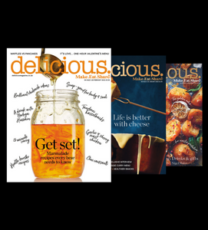 Join our newsletter
Packed with menu ideas, recipes, latest competitions and more...