The ultimate GBBO line up
Imagine if you could get all your favourite Great British Bake Off contestants back again for a one-off super-series. How amazing would that be? The cream of the crop battling it out against each other to be the ultimate Bake Off champion…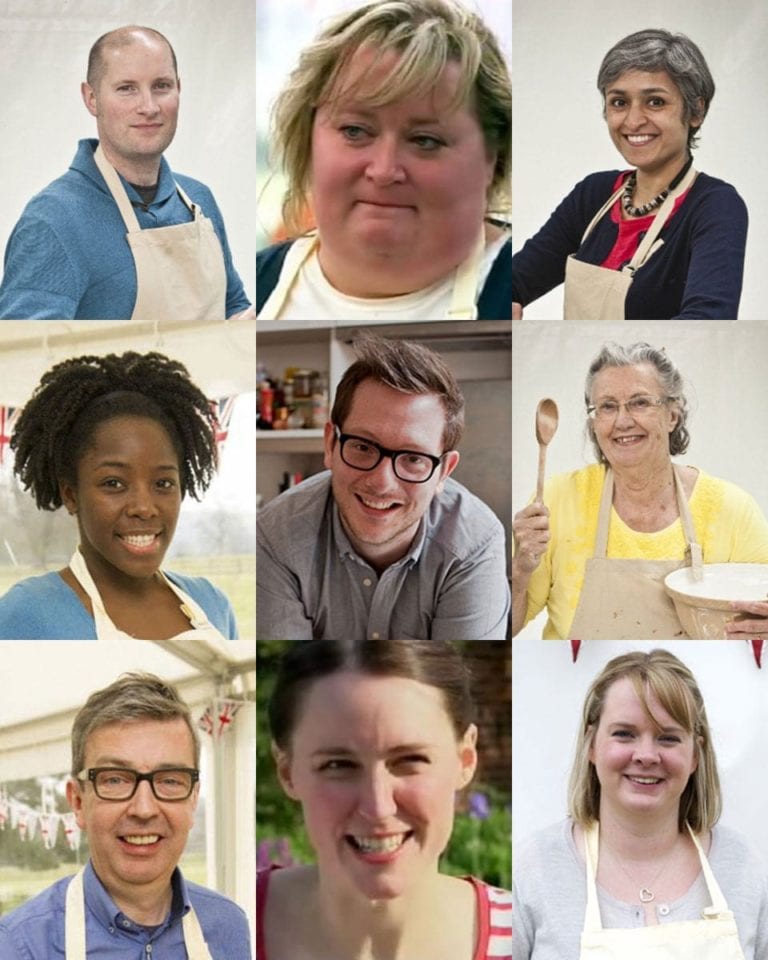 Once I've pitched my amazing idea for the new show to the BBC, I'll be sending them this list of my favourite contestants from shows gone by.
Who was your favourite contestant? Do you agree with my line up? Let me know in the comments.
Here goes, in no particular order:
Diana (series four) left after episode four due to illness. Her bakes included 'mum's Sunday tea lemon curd swiss roll' in the swiss roll signature challenge and 'express, first class' – a train made out of biscuits – for the showstopper challenge.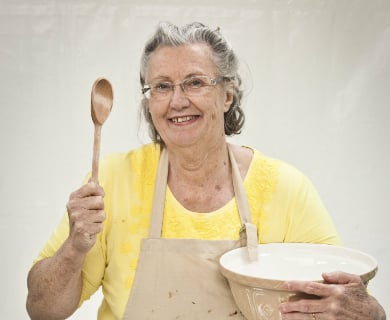 Holly (series two) won the coveted 'star baker' award three times, yet lost out in the final to Joanne Wheatley. I loved her positive mental attitude throughout – and who can forget her 'Hansel and Gretel's croquembouche' – a towering pile of eclairs with a little gingerbread house hidden inside.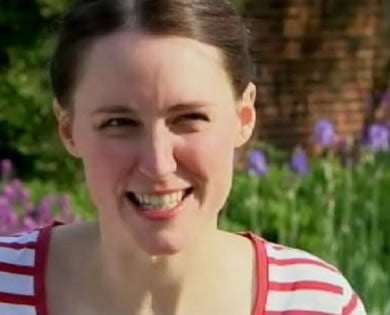 Chetna (series five) wowed me with her creative blend of flavours: fenugreek and carom crackers, cardamom, pistachio and coffee swiss roll and masala chai baklava – I'd love to see what other combinations she can pull out of the bag.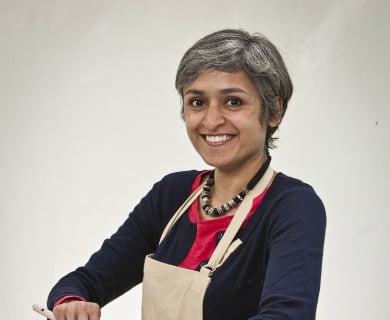 John (series three) had highs (being named Star Baker in episode two) and lows (ending up in hospital after cutting himself in episode six) but ended up winning after impressing Paul and Holly with his 'Heaven and Hell chiffon cake' in the grand finale.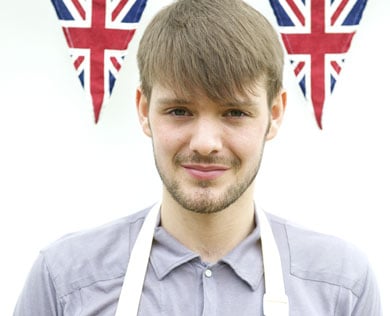 Kimberley (series four) was consistent throughout – I was so willing her to win in the final. Her technical bake of 12 pretzels were highly praised but her 'Languages of Love' wedding cake in the showstopper challenge was anything but show-stopping.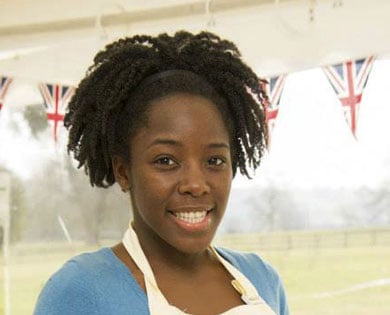 Edd Kimber (series one) was the very first winner of GBBO. Five years, three cookbooks, many magazine columns and a sprinkling of TV appearances later, it's clear his victory was the start of a glittering baking career.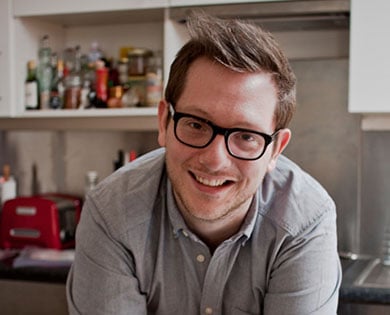 Howard (series four) didn't have the best of luck on the show. One week Sue Perkins was chatting away to him while leaning on his muffins (proving underneath a tea towel)  and the following week another contestant accidentally took his custard. He took it all well but was eliminated in episode six.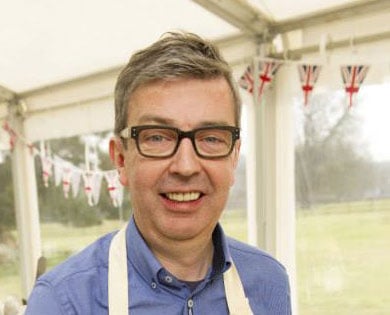 Richard (series five) was a runner-up in the most recent series. A builder by trade, his bakes were precise, skilled and, well, just brilliant. His 'Pirates!' biscuit showstopper, an interlocking creation including a sea monster and peanut butter island, was a baking masterpiece.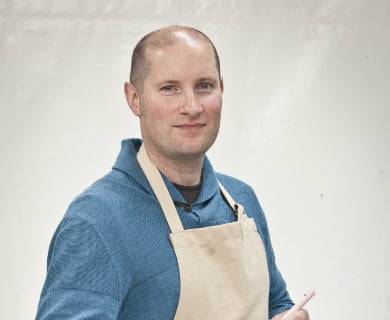 Mary-Anne Boermans' (series two) attention to detail wasn't her finest skill but the judges praised her week after week for the magnificent flavours she created. Her melting moments, with a swirl of pink, are biscuits of GBBO legend.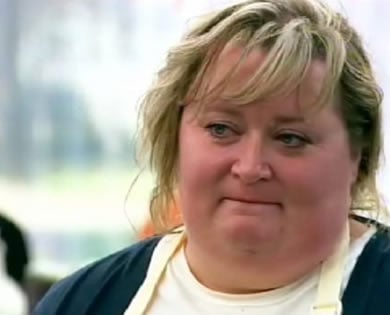 Norman (series five) is one of my all time GBBO favourites and for so many reasons: his accent; the former seaman's ability to spell BAKE in semaphore; he thought pesto was exotic; His Twitter account; He made a stack of pies and called it the Pieffel Tower… But most of all I loved his comeback after Paul said one of bakes was simple – "It reflects my personality."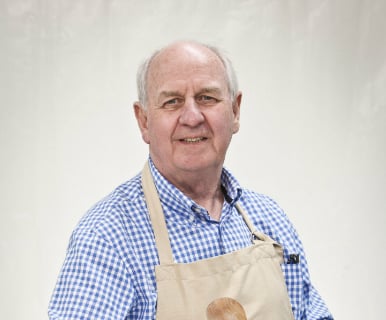 Sarah-Jane (series three) makes it into the top 12 for her dough-throwing antics alone. She was entertaining, made me laugh out loud and had an infectious giggle.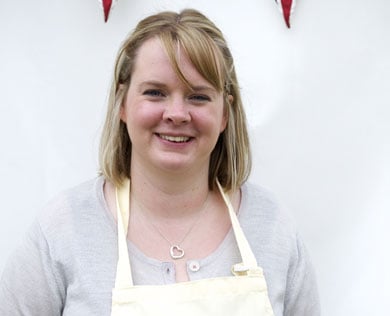 James (series three) had an amazing ability to keep calm. He was supposed to make a showstopper gingerbread barn but it didn't go to plan. Rather than fret over it, he simply made some spun sugar cobwebs and turned his creation into a derelict barn and, consequently, he was awarded Star Baker. Genius.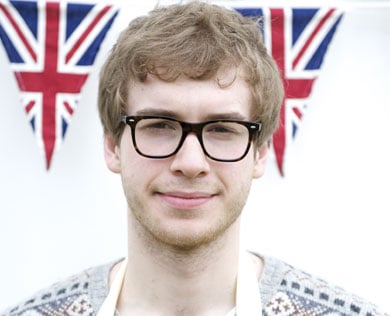 Who would you have in your top 12? Don't forget to let me know in the comments.
Subscribe to our magazine
Subscribe to delicious. magazine for HALF PRICE
Subscribe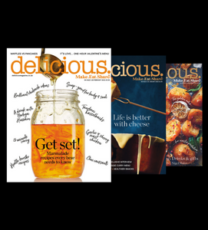 Join our newsletter
Packed with menu ideas, recipes, latest competitions and more...