Produce Awards 2018: London/South East regional judging
Our London/South East regional delicious. Produce Awards 2018 judging in association with Fisher & Paykel, were hosted at The Essex Food & Drink Festival, Cressing Temple Barns, on Saturday July 14th.
The expert team of judges taste-tested their way through all the fabulous shortlisted products (see bottom of page), from the region, in this year's Produce Awards.
A huge thank you to ALL the producers who entered and made it as far as the shortlist.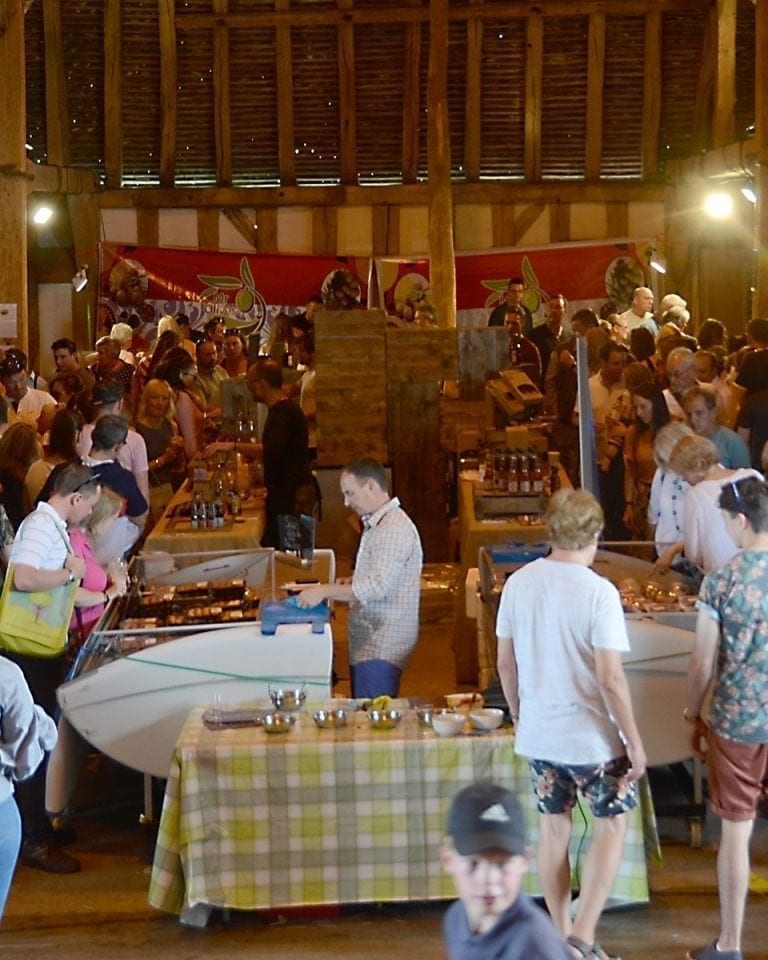 Which products are going through to the national final?
23 products were selected by the judges to go forward to the national final in October, to be held at London's Borough Market, and these are:
The judges
Rosalind Rathouse  – Owner of the Cookery School in London, who has been teaching people for over 50 years.
Chris Galvin  – Co-owner of a number of Michelin-starred restaurants, working as a chef for over 30 years.
Christine Smallwood  – Food and travel writer specialising in Italy, who has written 3 books and is a member of The Guild of Food Writers.
The shortlist
Gluten-Free Brie & Bacon Quiche
Gluten-Free Sausage Roll
Bloomin' Amber Lager
Sourdough Pale Ale
Rye Ruby Ale
Blanc de Blancs 2013
Brut Reserve 2013
Rose 2014
Porridge Bread
Seeded Sourdough Rye
70% West African Chocolate
Campfire Navy Strength Gin
Pork Rillettes
Sausage Roll
Cardamom Gin
English Whisky Liqueur
Pink Grapefruit Gin
Rosehip Cup
Heavenly Honeycomb
Mango Sorbet
Flatiron Steak
Short-rib & Bone Marrow Sausage
Dry-aged Sirloin on the Bone
The Hastings Ketchup Company Ltd
Designated Driver Smoked Salmon
Gin & Tonic Smoked Salmon
Erik The Red Smoked Salmon
The Thoughtful Producer   (Sister company of Copas Turkeys)
Isle of Wight Mixed Speciality Tomatoes
Dark Olive Oil Infusion with Roasted Cocoa Nibs & Sea Salt
Dark Salted Caramel Bark
Pina Colada Tea Infusion in White Chocolate