Raymond Blanc on the secrets of his success
Ahead of the publication of his new book, a love letter to his beloved Oxfordshire restaurant with rooms (complete with recipes and garden advice), the illustrious French chef reminisces on over thirty years at Le Manoir aux Quat'Saisons.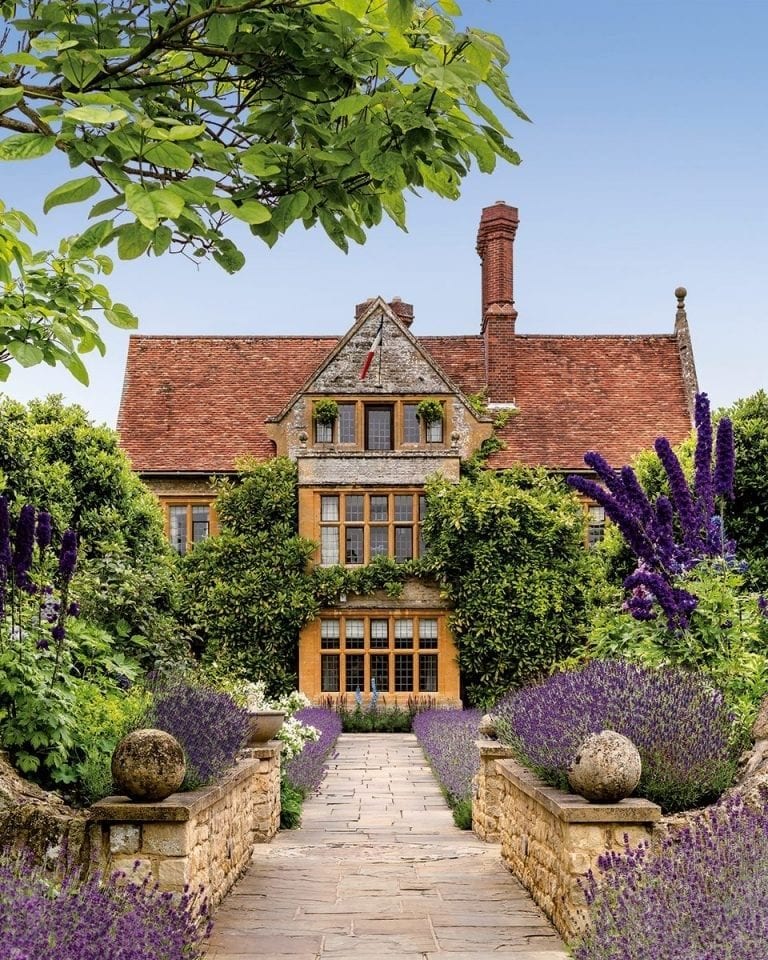 What are you hoping readers will get from your new book, Le Manoir aux Quat'Saisons: The Story of a Modern Classic?
First, it's an anniversary. It follows the first book called Le Manoir aux Quat'Saisons, published 32 years ago, but for the first time encompasses the whole fairy tale, with its dark moments as well – a fairy tale of creating something truly magnificent.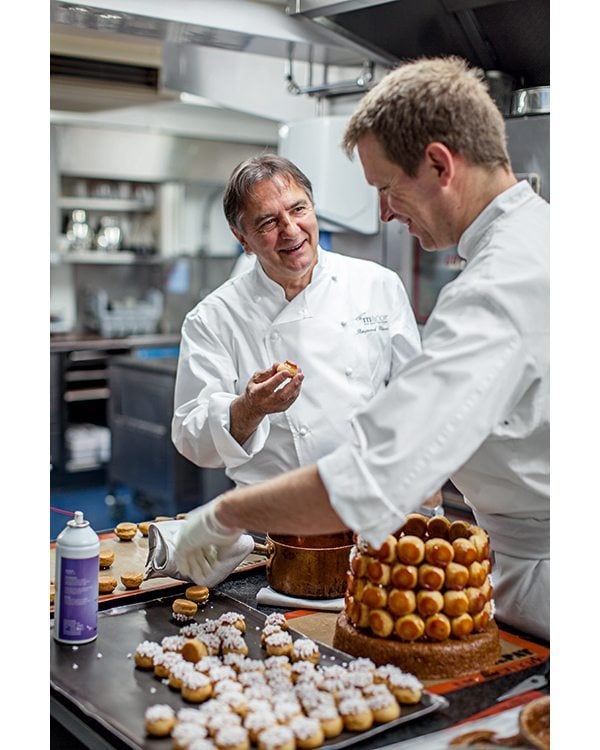 The book covers the cookery school, restaurant, and the gardens, the heart of Le Manoir aux Quat'Saisons. It will be a whole story on how this vision has been created – the highs, the lows, the things we sometimes didn't get right, and the glorious moments in creating a modern classic.
What is the significance of the name Le Manoir aux Quat'Saisons?
I know I probably bamboozled everyone by calling it Le Manoir aux Quat'Saisons, but there is a story behind it. In 1977 I opened a tiny little place called Le Quat'Saisons to celebrate what my parents gave me: honouring the seasonality of food. We won two Michelin stars at this bistro, and then when I fell in love with Le Manoir, Great Milton Manor House, which was transformed into a hotel, I called it Le Manoir aux Quat'Saisons because I couldn't possibly lose the value of the seasons. So, sorry for the length of the name and the chewiness, but I wanted to say it was a manor because I'm very proud of that, and aux Quat'Saisons encapsulates the whole approach to food.
Why do you think the hotel and restaurant have such an enduring appeal?
I think the reason is very simple. There is a very clear vision and this is to give our guests the most extraordinary food, service, and welcome. Le Manoir aux Quat'Saisons is an inclusive luxury, not exclusive. I wanted my papa to come to Le Manoir aux Quat'Saisons as much as your papa. To come once a year, once in a lifetime, to experience our extraordinary capacity to give our guests the most wonderful, special moment of their life.
The gardens are part of the vision, as they have an aesthetic that is not overpowering. The old manor had ancestors looking down at you in a disapproving manner, and all these gaudy luxuries, so I brought in modernity through our rooms, through the restaurant.
We're trying to create a modern classic, which will live beyond me, which is achieved through training. We have the most extraordinary team across Le Manoir aux Quat'Saisons, who own the vision. That is what made us succeed and made us what we are now. It's no good for them just to understand it, I want them to own it, and that's the difference. I think our business more than any other business, because it is based on craft, relies on the team.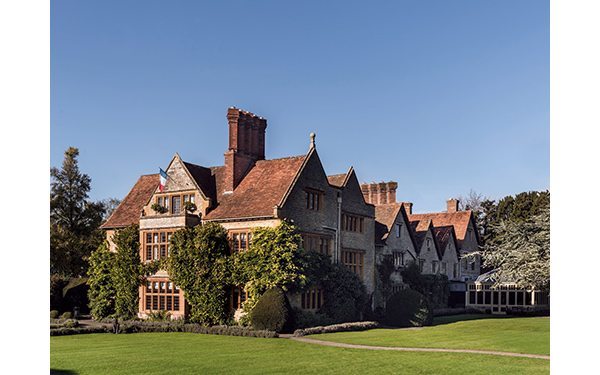 Can you pinpoint something you're particularly proud of at Le Manoir?
I once ate in the restaurant and was disturbed 35 times. Never again, I said. Immediately we created a little leaflet for each of the guests, and should you not want to be disturbed, you leave it on the table and you can have the whole evening to yourself 

Equally, if someone wants to know everything, we tell them everything. It is all about choice and flexibility. More and more the modern consumer is knowledgeable and well travelled, and he wants to know where his food comes from and what is in it, and for us it is exciting to respond to these new guests.
You've championed provenance and seasonality for years – are you pleased to see these values being embraced?
We have full provenance on every single food, and have for 30 years, and that is not easy. The lamb we have, for example, we know if it is from the highlands or lowlands, by whom has it been bred, by what breed it is, which food it has been given during the summer and winter, what antibiotics it has had. I know everything about its health, how it has been kept, how it has been killed and at what age, how it has been transported, and I know I have the perfect piece of lamb to give to my guests.
We won the sustainable restaurant of the year in 2016, and I'm very proud of that. We have a whole team here working on sustainability – there is a total commitment and everyone is on the same page at Le Manoir aux Quat' Saisons.
I'm so happy for the nation that they are now embracing all of those values and making their own history. They are connecting with their heritage, working with their local growers and farmers. Young British chefs are championing values of training, of caring, of seasonality, and of creating a responsible luxury, and that is really truly exciting.
What's in store for Le Manoir in the future?
I do not follow fashions – that is how my mother made me. Fashions come and go; they are not sustainable and they usually hurt food. We look at the deeper changes, and this book reflects those values. It taps into what the modern customer wants. He is exhausted. He has to say more by saying less, he has to give more to his bank, to his staff, to everyone. He never sees his family because he works hard and commutes. As a businessman, as a restaurateur and as a chef, I have to create an environment for him all about peace. It's all about celebration and feeling well.
What does success mean to you?
I look at excellence as a multitude of insignificant detail that you pile up upon each other. Those details themselves are meaningless, but your intelligence, and your team's intelligence, is liable to pile up these insignificant little details – and you will have achieved excellence.
Of course when I see a TripAdvisor review it is amazing, but I feel sometimes that moments of pride last two seconds and then all the rest of my life I look at what is wrong. But for those two seconds, I am the happiest man on earth.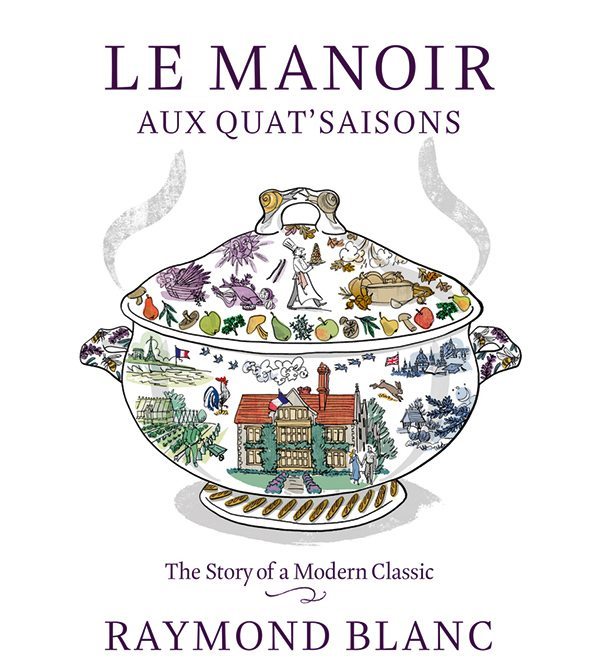 Le Manoir aux Quat'Saisons: The Story of a Modern Classic is published by Bloomsbury and released 6 October, priced £50
Subscribe to our magazine
Subscribe to delicious. magazine for HALF PRICE
Subscribe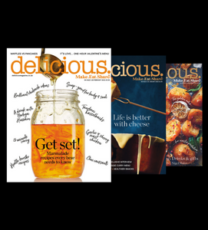 Join our newsletter
Packed with menu ideas, recipes, latest competitions and more...