Red alert; how much red meat should we eat?
After a bad press over the years, cheap cuts have brought red meat back into fashion. But how much should we eat? asks delicious. magazine's Helen Renshaw.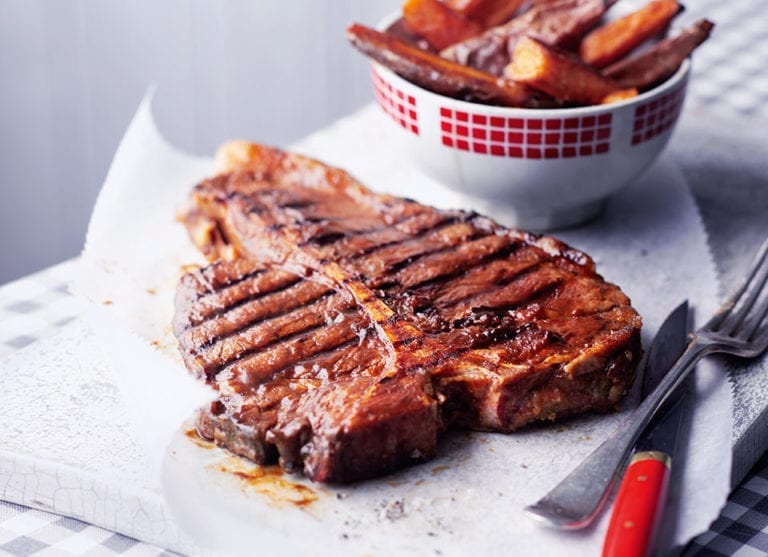 In the Seventies, when meat and two veg ruled the day and the cookbook Delia's Frugal Food – first hit the book shelves, red meat was a diet staple. Back then, the average person consumed 450g of it every week. But today, average weekly red meat consumption is down to just 247g. This decline has largely been triggered by reports linking it to health risks. But recently, red meat has been making a comeback as affordable cuts such as brisket and middle chops find their way back into our trolleys.
But how much of the red stuff is good for us? Should we worry about it making us ill – or embrace the red revolution? We explore what the experts and evidence have to say.
Is red meat good for me?
There's no question that red meat supplies many nutrients. It's full of protein and is a source of niacin, selenium, vitamin B6, vitamin D and phosphorous. It's the best dietary source of easily absorbed iron and supplies vitamin B12, in which two out of five of us are believed to be deficient. Vitamin B12 is essential in the production of red blood cells and important in preventing brain shrinkage and dementia.
Red meat is also an excellent source of zinc, which plays a key role in helping wounds heal and controlling the appetite. There is, however, a very big but – as well as all the good stuff, red meat can also be high in saturated fat and cholesterol – and these have been linked to health risks.
Is poultry better for me?
The perception that white meat, such as chicken, is healthier as it contains much less fat is only partly true. In fact, when visible fat is removed, both red and white meat can be relatively low in fat. Skinned poultry meat contains only 1-3g fat per 100g. The leanest forms of pork, beef and lamb today contain less than half the fat they did in the Seventies, at just 4-8g fat per 100g. Even then only half the fat in pork and beef is saturated and just over half in lamb. The remainder is 'good' monounsaturated fat.
To reduce the health risks associated with saturated fat in red meat, the trick is to remove visible fat – and remember that when the lean and fat components of meat are blended together (as in mince or meat products), the fat content is generally much higher as you're unable to remove the fat.
Isn't red meat full of chemicals?
In the wake of the BSE crisis, EU regulations about red meat production are tighter than ever. Growth hormones have been banned since 1988, and adding antibiotics to feed to encourage growth was outlawed in 2006. Once an animal is slaughtered, it is checked and packed under strict restrictions.
However, it can still be hard to get a clear picture of what intensively farmed animals consume, and some experts advise those who are concerned about the health risks to choose their red meat carefully.
"Lamb is good because it can't really be intensively reared and will probably have a fairly natural diet," says Dr John Briffa, one of the UK's top nutrition doctors. "Same goes for venison, most game and rabbit. Those wishing to eat red meat might do well to avoid processed meats that are more likely to be laced with carcinogenic chemicals. To further avoid disease-making substances, opt for organic meat. While my appetite for occasional quality red meat is undiminished, I think that de-emphasising processed and non-organic meats is a good strategy."
What are the health risks associated with red meat?
Scientific evidence has largely linked eating red meat with two conditions – coronary heart disease and colo-rectal cancer.
Vegetarians are at less risk from coronary heart disease – believed to be due to a lower consumption of saturated fat and cholesterol.
Research from the MRC Dunn Human Nutrition Unit in Cambridge and the Open University suggests the risk of colo-rectal cancer is a third higher for people who regularly eat more than two portions per day of cooked red meat, compared to those who eat less than one portion a week.
What do the experts day?
Most experts agree that moderation is the key. "If you're concerned about bowel cancer, based on the evidence, you would conclude that you should reduce your consumption of red meat," says Professor David Shuker of the Open University.
Others, however, still emphasise the value of red meat. "Red meat is important in a healthy diet," says Dr John Briffa. And chefs, such as Masterchef presenter John Torode, author of Beef and Other Bovine Matters, recommend eating regular small quantities of good-quality red meat. "Uninformed consumers still worry that a succulent steak may see them off to the casualty department," says John. "Well, yes, we're becoming more obese, and hardening of the arteries and cardiac disease is a concern. But here's the truth: beef is not to blame. We are. Because we eat too much, full stop. Too much fat, sugar, everything. Our bodies need the nutrients in red meat."
How much red meat should I eat?
The Food Standards Agency does not specify a 'safe' figure for eating red meat. But a spokeswoman says that people should "Eat in moderation and choose leaner cuts"
The British Nutrition Foundation, recommends consuming no more than 90g cooked red meat per day, as part of a balanced and varied diet containing at least five portions of fruit and vegetables a day. And the World Cancer Research Fund advises that people should eat no more than 80g red meat a day for health reasons.
Subscribe to our magazine
Subscribe to delicious. magazine for HALF PRICE
Subscribe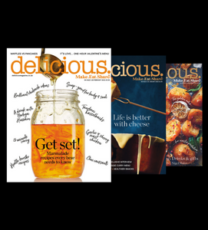 Join our newsletter
Packed with menu ideas, recipes, latest competitions and more...