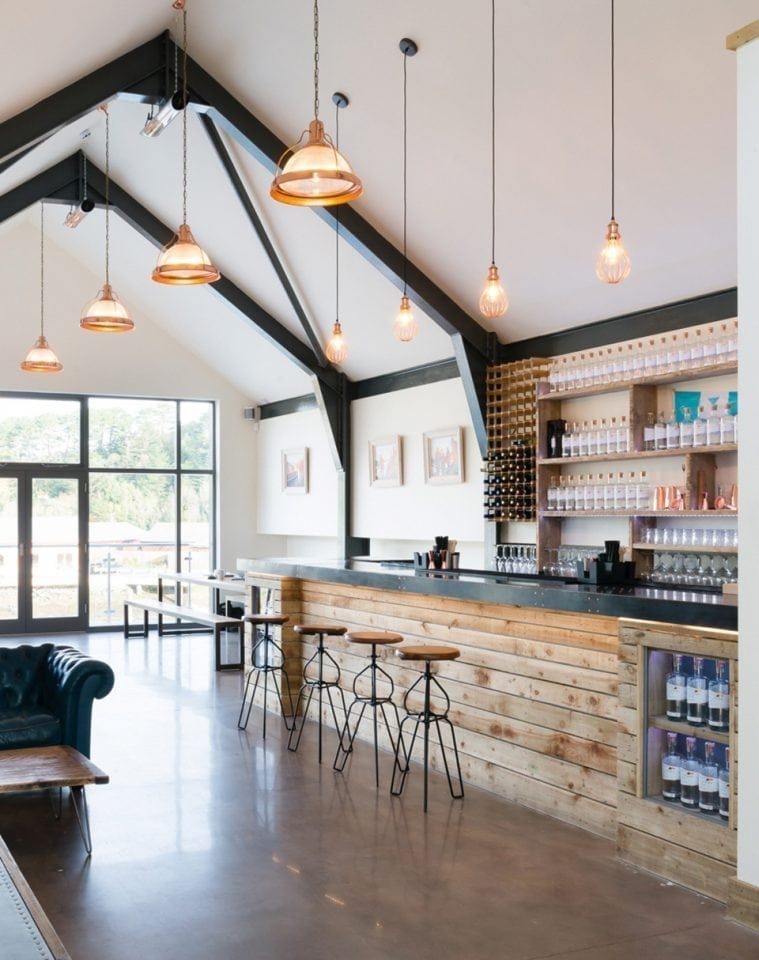 What's it like
The harbour town of Salcombe is just the type of spot for taking in the view with a G&T in hand. And where better to get one than the Salcombe Distilling Co, housed in a former boat repair workshop? The course kicks off with a signature Salcombe G&T enjoyed around the glorious 450-litre copper pot still.
Howard Davies, co-founder of the company, explained how the still works: British wheat grain alcohol is gently heated with flavour-giving botanicals and fresh citrus, releasing vapour that's cooled and runs off as high-alcohol gin, before being blended to strength with Dartmoor water. Theory over, we decamped to the gin school next door to create our own personal spirit.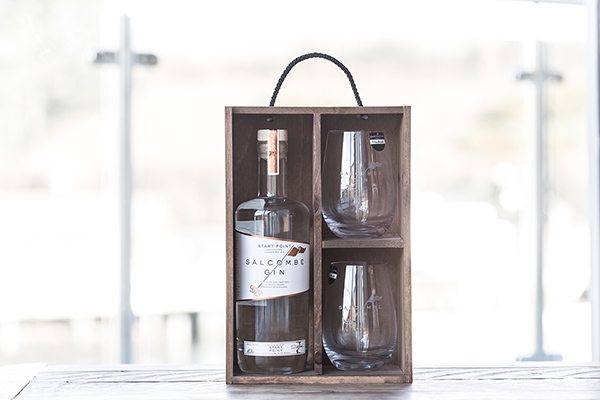 What I learned
The brilliance of this experience is being master of your own mini copper still. The classroom is lined with shelves of botanicals, from juniper (essential) and coriander seeds to rhubarb root and dehydrated tomatoes. We were let loose to sniff and select our own bespoke blend. Thankfully, botanist and production manager Jason Nickels was on hand to advise us on combinations and quantities to ensure well-balanced gins all round.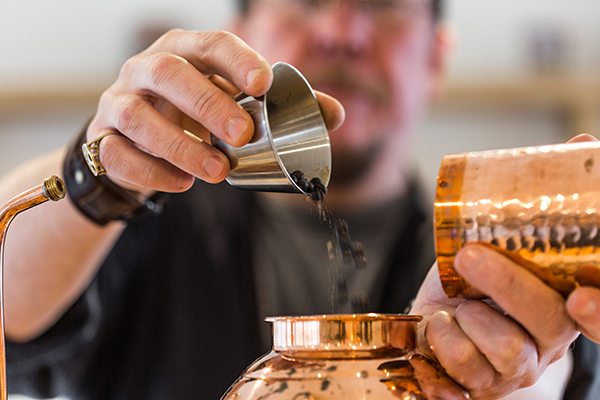 In Howard's words, gin-making is "a mix between science, art and black magic". After heating for 10-15 minutes the still begins to drip. Light, floral notes shine through the initial trickles (the heads), before the body of the gin (the hearts) flows through. When less palatable notes emerge in 'the tails', it's time to stop. Blended with water and tested for strength, our gins were bottled and labelled – reserving a measure to enjoy in the bar over ice.
The verdict
The opportunity to create your own unique gin is a must for G&T lovers. Once I'd grasped the perfectly explained science of the process, it was an enjoyable, creative experience. A word of caution: gin direct from the still is 88 per cent ABV and the team will keep you refreshed at all times – it took a bracing walk in the sea air to sober me up for the trip home.
Subscribe to our magazine
Subscribe to delicious. magazine this month for a half price subscription
Subscribe