Star Bites: Gwyneth Paltrow
If she wasn't so busy winning Oscars, this food-mad A-lister says she'd love to be a chef.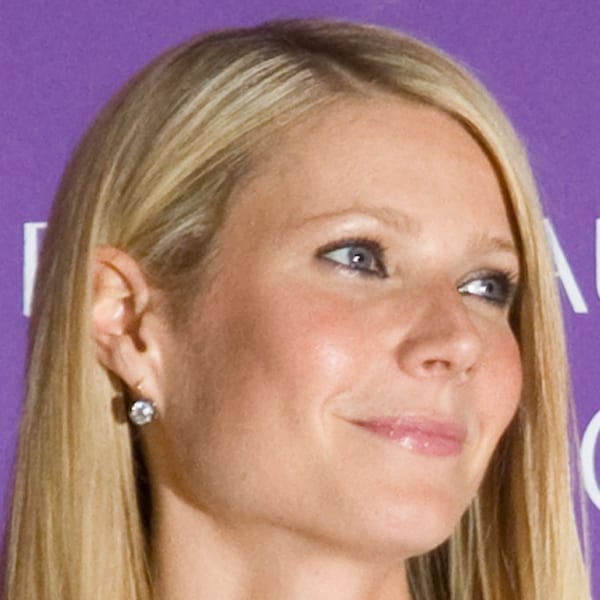 I'VE GOT A THING FOR
. A combination of nutty buckwheat and sweet, sticky banana is just great. Sprinkle chopped walnuts on the pancakes while they're cooking for a full-on, pancake-meets-banana bread experience.
I COOK ALL THE MEALS FOR MY HOUSE
. After I had the kids, I took a break from work and all my creativity went into the kitchen. I like experimenting.
I LOVE
. I eat all that stuff – the crazy fish things, the eels, I love it all.
I HAVE AN OBSESSION WITH
. I literally will not go out to eat until I reference it. It's a thing I may need to get over.
MY GAGGENAU STEAMER IS MY NUMBER ONE FAVOURITE THING
. You can steam veggies, fish, rice – everything. It reheats food, too, so we don't have to zap it in the microwave. When I cook, I use a digital timer. I'm always trying to do 10 things at once and if I don't time everything, then I forget what I was doing.
MY DAD COLLECTED IRON SKILLETS
. When he died, he gave them all to me.
ANCHOVY
IS A GOOD SECRET INGREDIENT
. I put it in tomato sauces; it adds depth to them. If you only buy one organic item, it should be chicken. Cook with love!
MY FAVOURITE CHILDHOOD MEAL WAS BREADED FLOUNDER.
We would have it with macaroni and cheese on the side.
I MAKE BREADS AND PIZZAS FOR THE KIDS, AND WE ALL LOVE IT.
We have a wood-burning pizza oven in our garden. You can cook anything in there. It's amazing.
I JUST CANNOT DIET
. It's worth it to me to do that extra exercise so I can eat what I want and not think about it. I eat fish, a little bit of dairy – not much milk. I try to stay away from sugar and dairy but I have a major cheese weakness and, well, you only live once. I haven't eaten red meat for about fifteen years.
I MAKE CHOCOLATE CHIP COOKIES
. But sugar makes me feel pretty bad. I have coffee and wine. I've got lots of lovely vices.
IF I HADN'T BEEN AN ACTOR, I WOULD HAVE LOVED TO TRAIN AS A CHEF
. I may still do.
To check out some of Gwyneth's favourite recipes, sign up for her newsletter at her new lifestyle site,
.
Subscribe to our magazine
Subscribe to delicious. magazine for HALF PRICE
Subscribe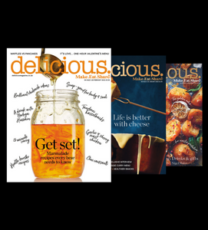 Join our newsletter
Packed with menu ideas, recipes, latest competitions and more...