Star Bites: Twiggy
Fashion icon, businesswoman and national treasure, Twiggy is a woman of many talents. But here she reveals a secret – cooking is her true passion.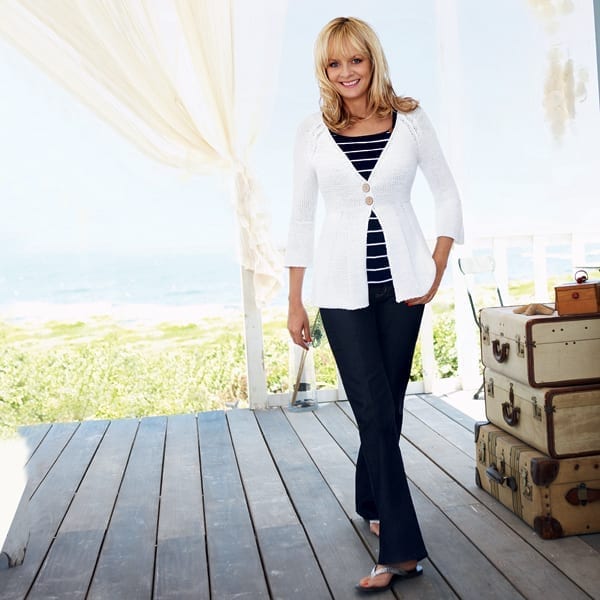 IN THE SIXTIES, CAR STICKERS SAID: 'FORGET OXFAM. FEED TWIGGY'
. But the irony is that I've always loved my food – even including wicked things such as
and
. I do my own food shopping – I never let anyone else do it. I always buy organic and try to buy locally and in season. We have a house in Suffolk and I love shopping for food at the markets there.
YEARS AGO, I LOVED A FRY-UP
. But now I eat healthily. I love mangos and passion fruit and I use lemons and limes a lot in cooking – fennel and coriander, too. I'm not fanatical, but I avoid fried stuff and don't often eat desserts.
YOU ARE WHAT YOU EAT
. I'm a firm believer in that, and will happily say that I'm obsessed with good food. God bless Jamie Oliver for getting everyone thinking and talking about healthy eating.
I LIKE EXPERIMENTING
. When I've eaten something delicious in a restaurant, I try to get the recipe. However, I've found that chefs aren't always very forthcoming!
I MADE THE MOST AMAZING LINGUINE VONGOLE RECENTLY.
I'd seen a recipe for it in a newspaper ages ago but I produced my own version. Very fresh French clams cooked in white wine with garlic and chopped red chilli, plus linguine glistening with olive oil. Delicious!
I'M A BIG FAN OF
STIR-FRIES
. If you've got some seafood or chicken breasts in the fridge and some fresh veg and noodles, just chop everything up and throw it in the wok with very little oil, soy sauce and a bit of chilli. In 10 minutes you have a delicious dinner.
FAMILIES SHOULD EAT TOGETHER
. It makes me sad to hear about families who never do. It's when you're all sitting round the dinner table that you talk about stuff.
I COOK A FAMILY DINNER EVERY WEEK
. My husband Leigh [actor and writer Leigh Lawson], my daughter Carly and stepson Jason all sit down together. My
is a favourite.
I CAN'T LIVE WITHOUT MY CUP OF TEA
. When I was a judge on America's Next Top Model, they had to put me in a hotel where I had my own kitchen because they can't make tea in America. I was happy because I could make my own.
COOKING IS GOOD FOR THE SOUL
. Friends say I should write a cookery book and call it Twiggy Eats because no one believes I do!
Subscribe to our magazine
Subscribe to delicious. magazine for HALF PRICE
Subscribe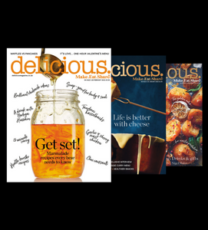 Join our newsletter
Packed with menu ideas, recipes, latest competitions and more...