That iffy whiff of spring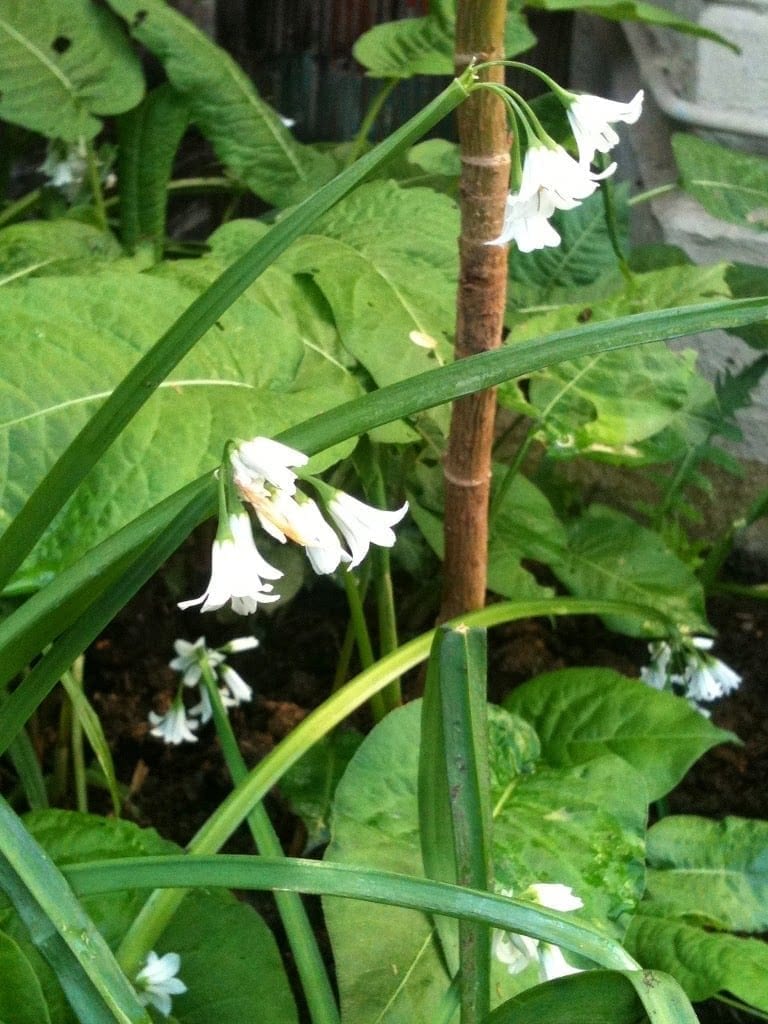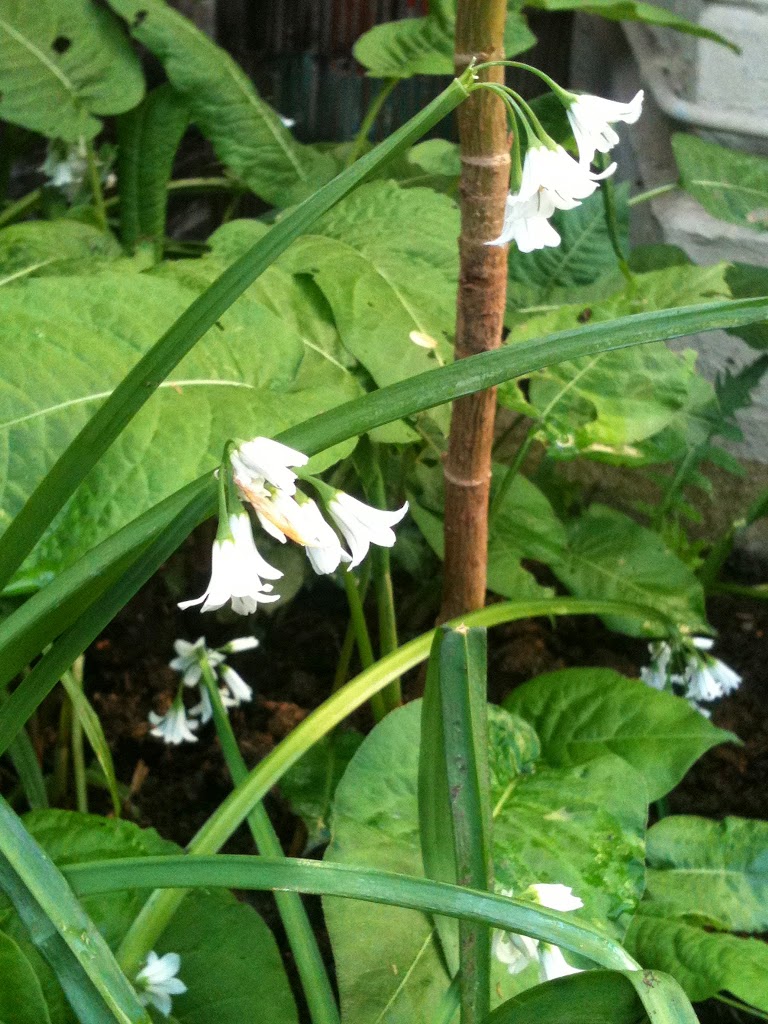 How did this wild garlic get to London?
By Susan Low

Just a couple of weeks ago, the cherry tree outside my house could have passed for dead. Now, it's dressed up in a frothy frock of white and pink blossom and throws pale confetti onto the ground in my front garden, as if celebrating the arrival of spring. The once-bare earth is alive with green and the air is honey-scented. But there's another aroma too – something a bit, well, pungent; stinky even. If I didn't know any better, I'd say there was garlic growing nearby.
After a few moments poking and sniffing around in the new green undergrowth, my nose leads me to it: wild allium. But this isn't the usual kind of broad-leaved wild garlic called ramsons (Allium ursinum) you see growing in damp clusters in woodlands this time of year – and that food writer Debbie Major writes about in the April issue of
delicious.
(see right).
My plant has dark green, slender, triangular-shaped stems and white flowers, and after a half-hour spent poring over plant guides, I identify it as Allium triquetrum – which is native to the south-western Mediterranean, north-western Africa, Madeira and the Canary Islands. So what's it doing in my south London front garden?
No idea. But right now, I'm not looking this gift horse in the mouth. I'm just gathering it up and using it in place of chives, fresh garlic and leeks, and sprinkling those pungent white flowers onto salads, a bit like confetti. I too am celebrating the arrival of spring.
To find out more about foraging for wild garlic, see Debbie Major's article in this month's issue. There are also lots of
gorgeous recipes using wild garlic
on our website.