The world's most expensive foods
Does a dessert adorned with 23 carat gold leaf, or a cut of beef once massaged with sake appeal to you? If you can stomach the price tag behind some of the most opulent and outrageously expensive foods in the world, these are for you.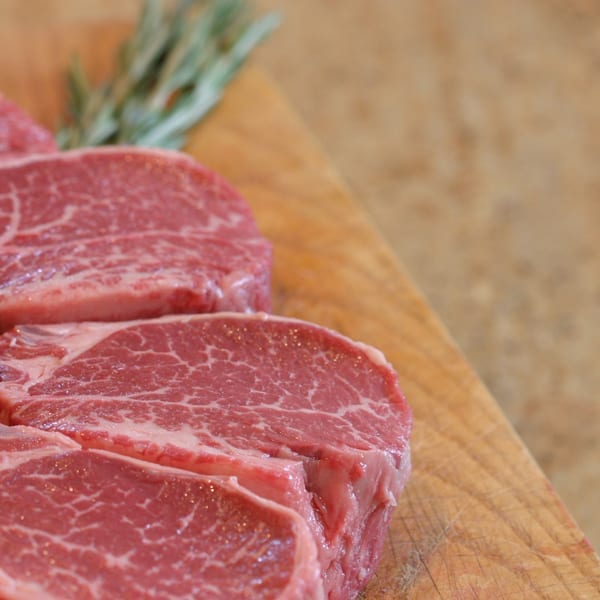 Kobe (Wagyu) beef
The marbled effect from the fat of this highly coveted cut of meat is what is believed to give it its sublime flavour and tender texture. Kobe beef comes from the Wagyu breed of cattle in Japan, and only the black Tajimi-ushi breed of Wagyu cattle from the Kobe region are honoured with the distinction of being the world's most desired meat. The Japanese cattle live a very privileged life; they are fed a special diet of expensive grain and beer, regularly treated to massages with sake rice wine and serenaded with relaxing music. All this TLC doesn't go unnoticed where the price tag is concerned – the luxurious meat will set you back £193 a pound.
Almas caviar
The word "Almas" means diamond, which is a fitting name for the world's most expensive caviar. Caviar is regarded as a delicacy of the highest order. It's basically the fish eggs or roe of the sturgeon – only 4 of the 25 species lay edible eggs – and to extract them is a very delicate process. The dearest of this particular caviar is packed in none other than a 24 carat gold tin and sold only in Caviar House and Prunier in London's Piccadilly for an eyewatering price of £16,000 per kilo.
Bird's nest soup
Perhaps one of the strangest delicacies of the East, if not the priciest, is bird's nest soup. To all intents and purposes, a bird's nest is exactly what it is. Referred to as "the caviar of the east", the valuable nests are created by the hardened strands of the swift bird's saliva. The nests come in a variety of colours but the white and red nests are the most prized; they are supposedly rich in nutrients and are praised for their medicinal properties. It doesn't sound very appetising but there are lots of people who disagree – the soup sells for £600-£3,000 a pound.
Chocopologie truffle
Renowned the world over as the Rolls Royce of chocolates, Chocopologie truffles – at a bank busting £1,679 a pound – are a truly indulgent treat. Danish chef Fritz Knipschildt's truffles are made of 70% Valrhona dark chocolate, cream, sugar, truffle oil and vanilla, then enrobed with a rare French Perigord truffle, more Valrhona dark chocolate, and hand-rolled in fine cocoa powder. They are made on a pre-order basis due to the special technique required to make them. The shop in Norwalk, Connecticut, also sells a dark French black truffle for a mere £177.
The von Essen Platinum club sandwich
Many regard the club sandwich as a monster snack in its own right, but wait till you get a load of this one. Created in Berkshire by James Parkinson, the Executive Head Chef for the von Essen collection, and weighing in at 530 grams, this unique sandwich consists of Iberico ham, poulet de Bresse, white truffles, quail eggs and semi-dried Italian tomatoes, and is encased in 24 hour fermented sour dough bread. The Iberico ham is air-cured for 30 months and comes from the prized black-footed pig, while the costly 10 grams of truffle add to the sumptuous flavour. This single sandwich costs a jaw-dropping £100, and is only available at Cliveden's Michelin-starred Waldo restaurant.
The Golden Opulence sundae
This sundae for the super rich was created by the Serendipity Restaurant in New York and consists of five scoops of rich Tahitian vanilla ice cream, chunks of rare Chuao chocolate, candied fruits from Paris, gold dragets, truffles and marzipan cherries, and is covered in 23K edible gold leaf. The world's most expensive chocolate, Amedei Porcelana, is then drizzled over a topping of exclusive dessert caviar. It's presented in a baccarat Harcourt crystal goblet with an 18K gold spoon to eat it with. Costing £700 (not including tip), the creators admit it's a hefty price tag but insist it has 'snob appeal'
Matsutake mushroom
This particular type of mushroom is found on pine trees more than 25 years old in Japan, Korea and China. Harvesting the mushroom is extremely difficult and, presently, the annual harvest in Japan is less than 1,000 tons. They have been a part of Japanese culture for the last decade and are considered very valuable gifts in the corporate world. A kilogram of Japanese matsutake can sell for as high as £1,420.
Saffron
The distinctive fragrance and taste of saffron is what gives this spice its reputation as a time-honoured luxury. Derived from the saffron crocus flower, it's grown worldwide and takes a starring role in Moorish, Mediterranean and Asian dishes. Just one pound of dry saffron requires 50,000 to 75,000 flowers – because of the huge amount of resources and labour needed, the price ranges from £350 to £3,500 a pound.
White truffle mushroom
The rich love their mushrooms – these fancy fungi originate in the Piedmont region of northern Italy and are typically sold for £900 to £1,900 per pound. They have been collected for over 3,000 years and are harvested by specially-trained dogs and pigs, as their sensitive noses pick up the unusual aroma. The record price paid for a single white truffle was set in December 2007, when casino owner Stanley Ho shelled out £230,000 for a truffle weighing just over three pounds.
By Anna Zuchowski-Morrison.
Subscribe to our magazine
Food lovers, treat yourself this Christmas... Enjoy 12 months of magazines for £29.99 – just £2.50 an issue.
Subscribe
Unleash your inner chef
Looking for inspiration? Receive the latest recipes with our newsletter