The 25 best cookbooks of 2021
We've read, we've page-turned, we've whittled and we've argued over the final choices – a tough gig as this has been one impressive year for quality cookbooks.
Here's the final selection, chosen by delicious. feature writer Phoebe Stone and editorial director Karen Barnes. Additional words by Susan Low.
f
So many to enjoy, so much gift inspiration… Happy reading!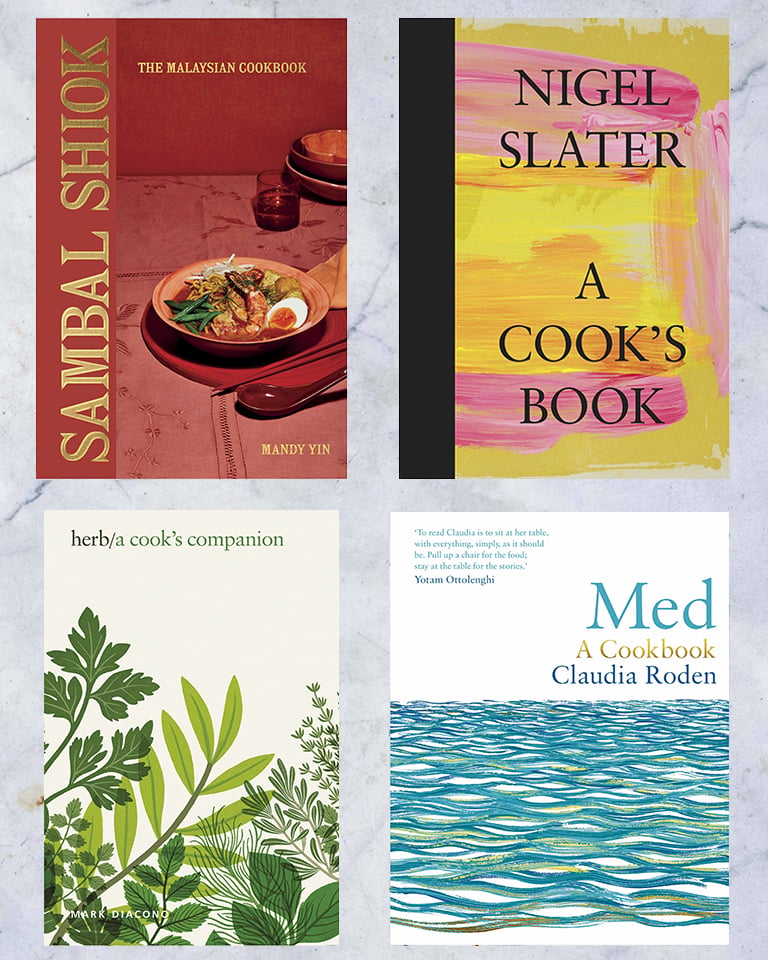 Our top 20 cookbooks from this year
Book of the year
A Cook's Book
With some books there's a conflict between whether you keep them by the side of the bed to dip into repeatedly and savour, or keep them within reach in the kitchen because you know you'll use them – yes, actually cook from them – repeatedly. Nigel Slater's latest is one of these rare treasures and it's his best yet. It's hefty – a tome packed with personal reflections that draw you into the recipes, explaining their inspiration and the rationale for the ingredients included. Simple, pared back images put the food centre stage, free of frippery, and there are glimpses of Slater's house, too – the pantry (shelf and storage goals), a shot through a window onto his sanctuary of a garden… Balm for the soul. If you buy one book this year, make it this. Available to buy online here, here, £30 (4th Estate).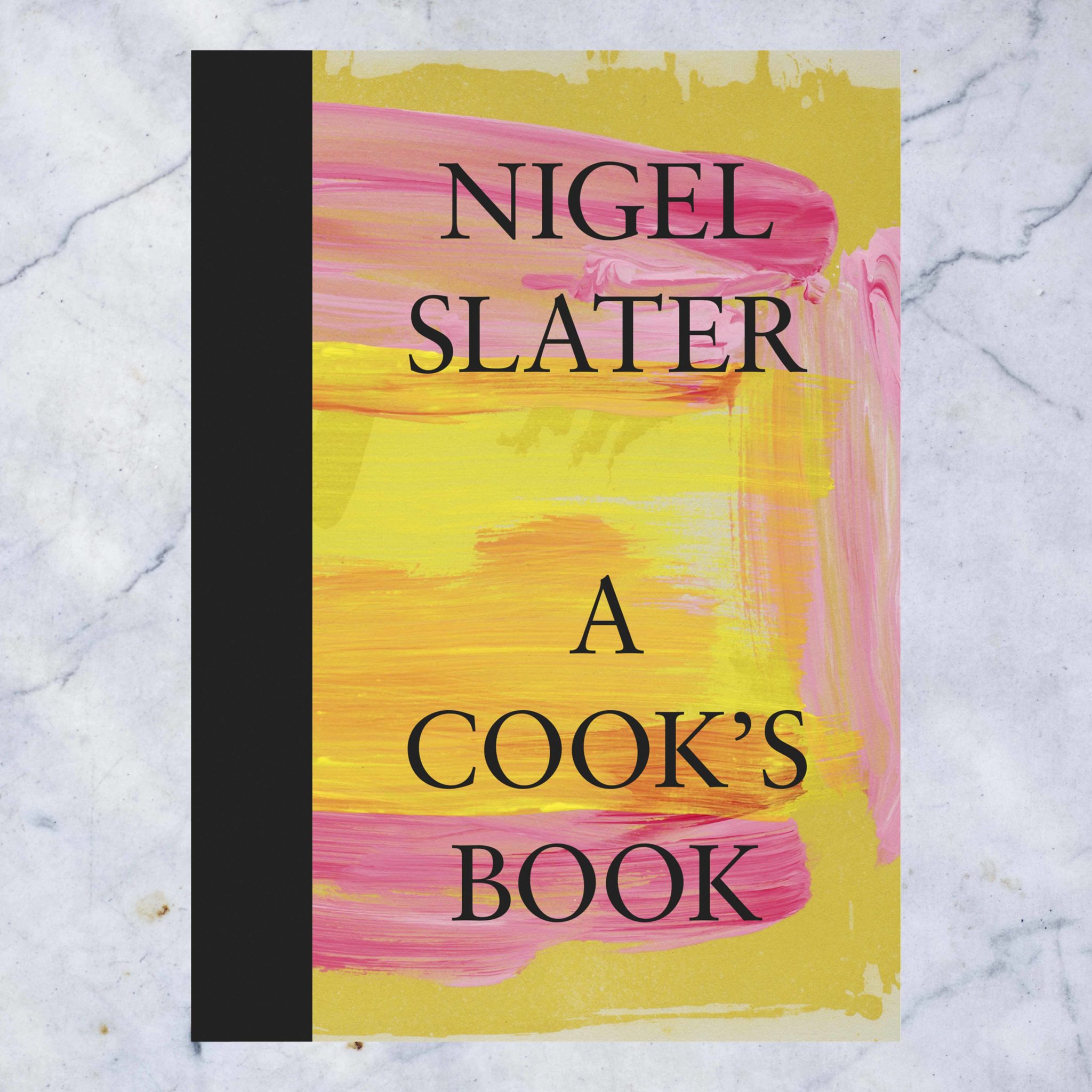 Joint runner-up
Med: A Cookbook
Claudia Roden is a legendary food writer, a pioneer, and her well-thumbed books grace the shelves of any cook keen to broaden culinary horizons and understand the culture and people that create a cuisine. So it was quite something when, in September, Ms Roden published her first cookbook for decades.
Leaf through the pages and you're struck by the simplicity of many of the recipes (a red pepper and tomato salad, where peppers are roasted and tomatoes cooked in a pan with oil, then brought together in perfect union with lemon coriander and chilli; lentils with rice and dates, rippled through with caramelised onions… You get the picture). Claudia Roden's wisdom and generosity of spirit make this so much more than a book to cook from – it's one to treasure. Available to buy online here, £28 (Ebury Press).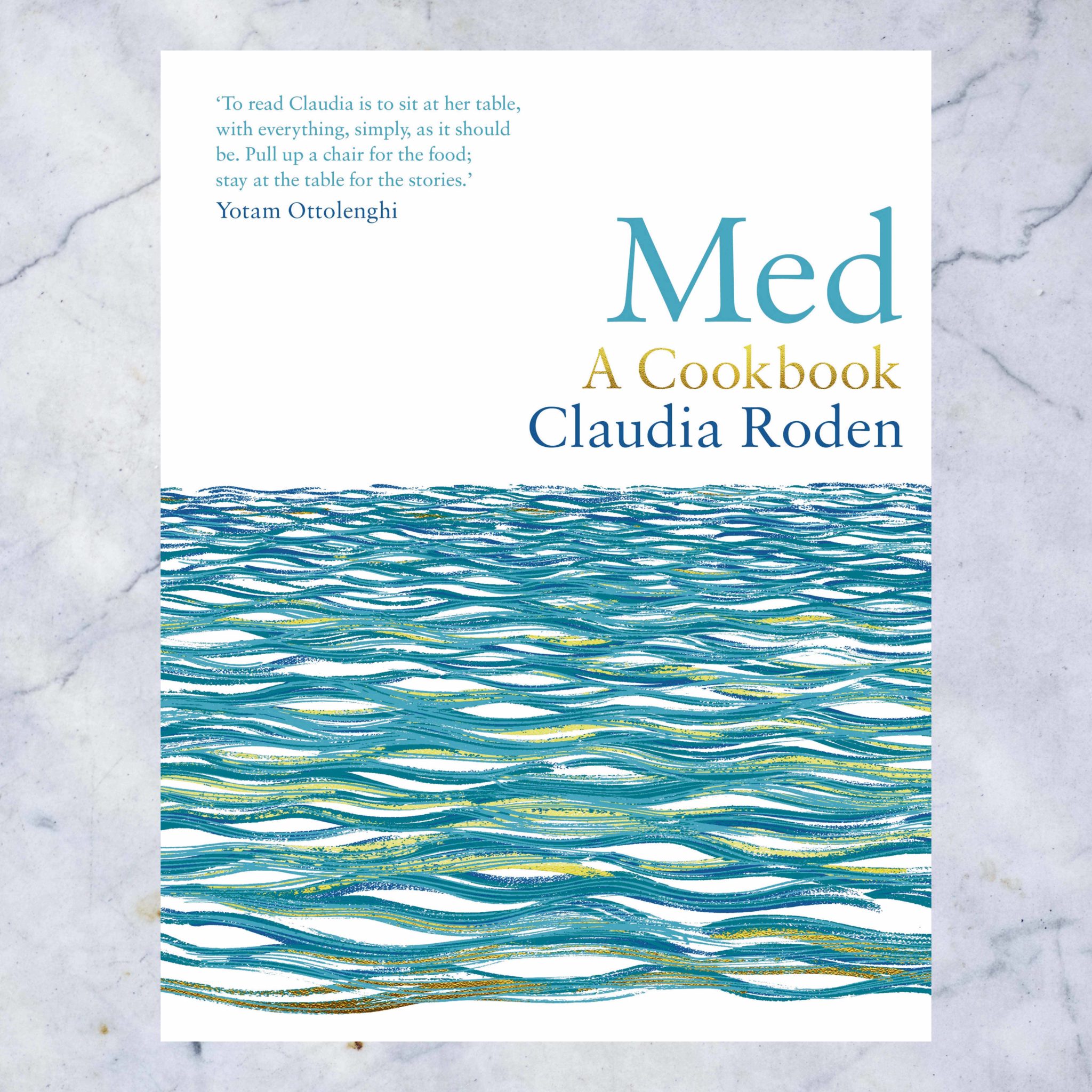 Joint runner-up
Advent: Festive German Bakes to Celebrate the Coming of Christmas
In this jewel of a book, Anja Dunk shares the rich assortment of biscuits baked to create a festive German Bunter Teller (colourful plate), plus other treats and traditions. Her photos and linocuts of cosy kitchens and snowy forests are imbued with a magical sense of tradition and enchantment. Buy more than one copy to give as a Christmas gift, but make sure you keep one to enjoy yourself – now and for years to come. Available to buy online here, £25 (Quadrille).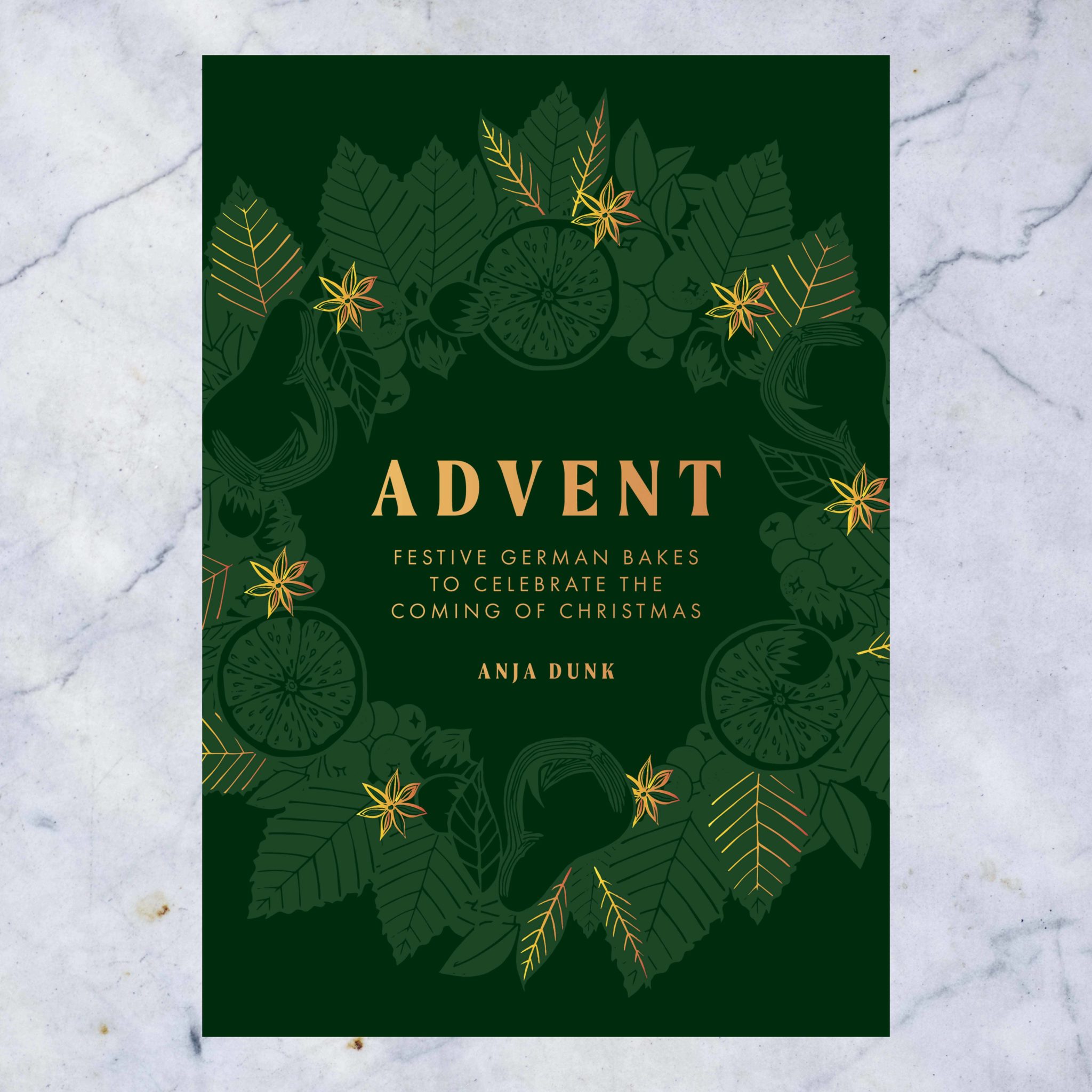 And now for our other star book choices, in no particular order…
Not only does Kathy Slack write beautifully, but she also takes stunning photographs with a strong sense of place, light dappling across the pages. Recipes are a celebration of the seasons, growing, cooking and eating produce at its ripe-for-the-picking best. Chapters focus on key ingredients, such as peas, squash, leeks and courgettes, and recipes demonstrate time and again how a simple union of flavours can be so much more than a sum of its parts. Here's just one to tempt you: pea hummus with chilli and mint halloumi… Yes please to that. Available to buy online here, £25 (Ebury).
Multi award-winning food writer Rachel Roddy lives in Rome, and her essays on 50 pasta shapes range from alfabeto to ziti. Subtitled 'Stories, Shapes, Sauces, Recipes', this is a fine balance of history, geography and anecdote, plus cooking advice gleaned from 16 years of living in Italy. Written with warmth, the book is an absorbing introduction to the infinite possibilities of pasta, with recipes for each entry. Available to buy online here, £25 (Fig Tree).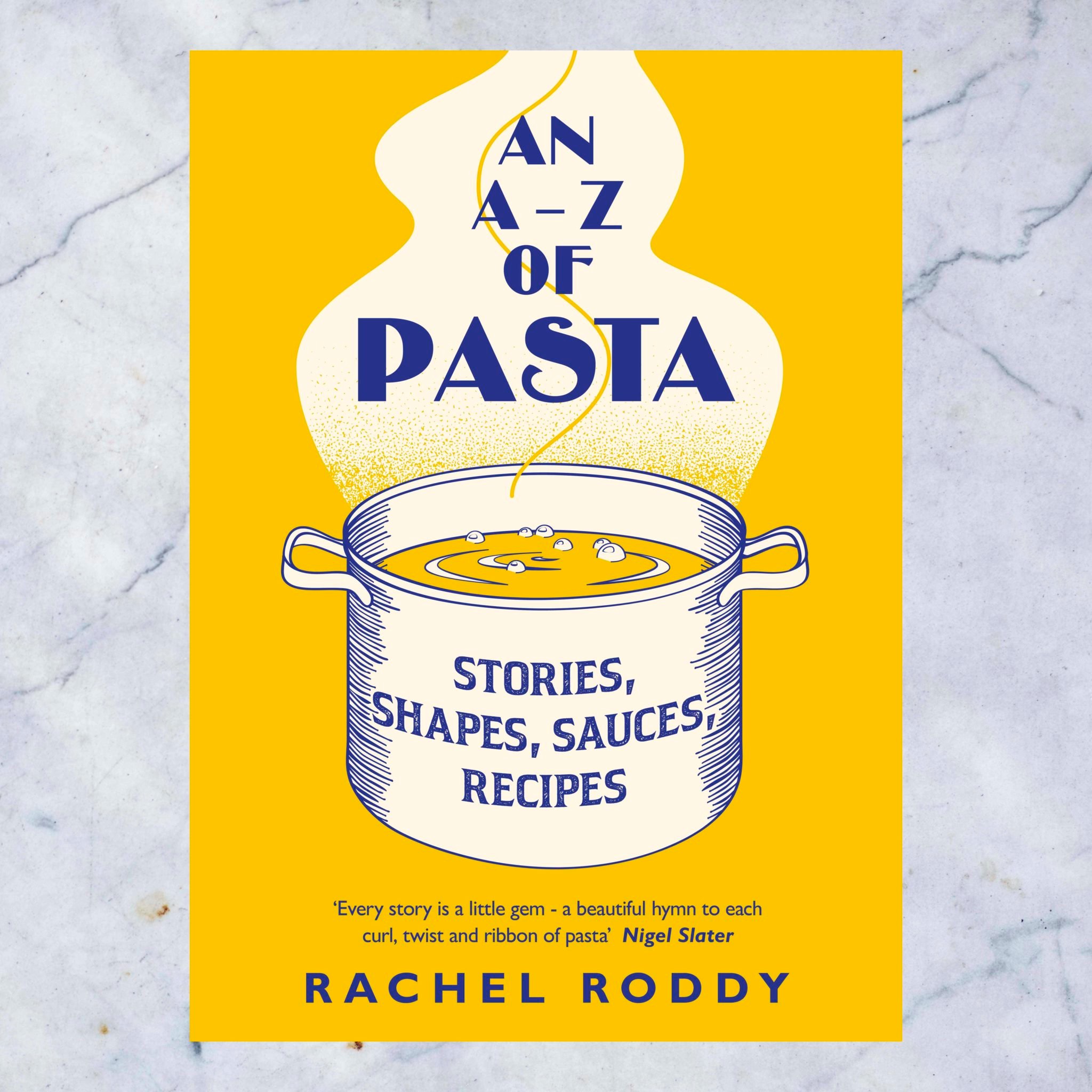 The Modern Preserver's Kitchen: Cooking with Jam, Chutney, Pickles and Ferments
Well this is a beauty. The age-old art of preserving is having a moment, and what makes Kylee Newton's book so useful is that it gives recipes for pickles, jams and ferments alongside inspiring, thoroughly modern recipes for how to use them in everyday cooking. In other words, there's no chance of those gleaming jars lingering on your shelves for long once you see what you can do with them. Kylee tackles the science stuff too – key to success and helpful if you're going to make a habit of preserving the bounty. There's a pickling revolution going on – and it's a revelation! Available to buy online here, £26 (Quadrille)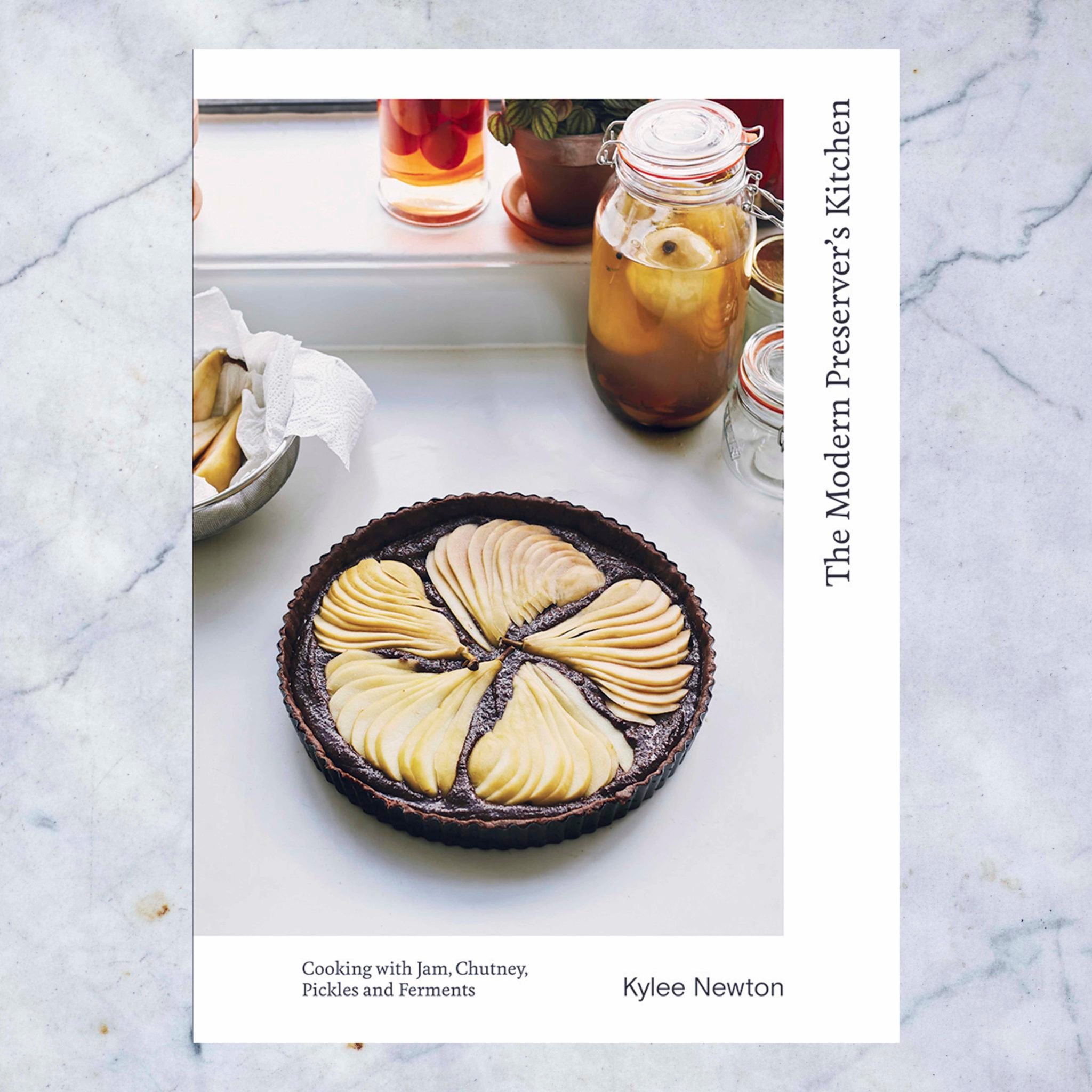 Writer Anastasia Miari and creative director Iska Lupton transform their award-winning blog into a book that preserves recipes and life stories from grandmothers around the world. A window into kitchens from Cuba to Corfu and Eritrea to Israel, these women's recollections – and take on politics, relationships, careers and more – are unfiltered and absorbing. Available to buy online here, £25 (Unbound Books).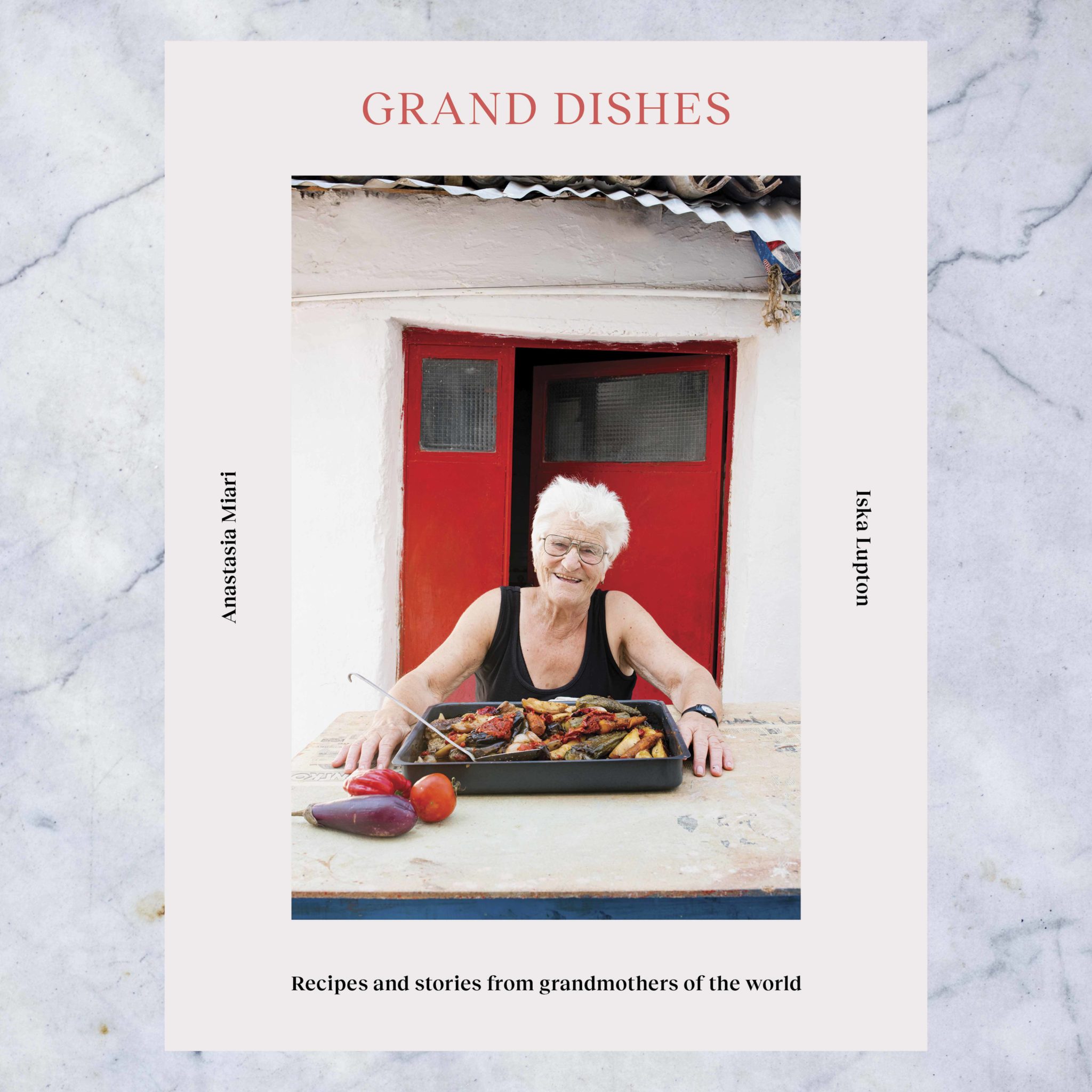 Mark Diacono has spent years planting at River Cottage and Otter Farm, his plant nursery and school. The award-winning writer's latest is a reference book, growing guide and all-round love letter to herbs. He shares ways to ensnare a plant's flavour and packs in 100-plus recipes. Most useful. Available to buy online here, £26 (Hardie Grant) Available to buy online here, £26 (Quadrille).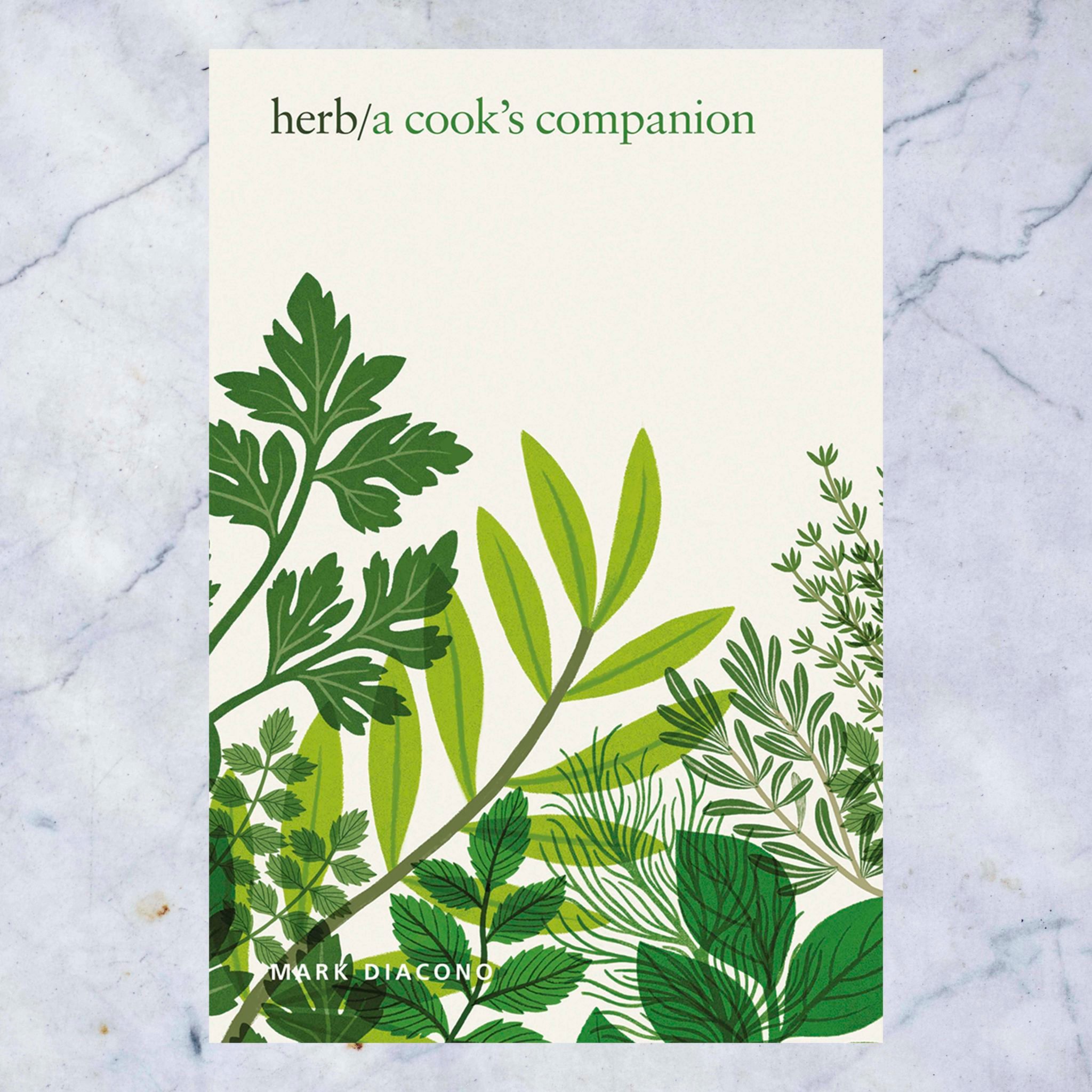 Ripe Figs: Recipes and Stories from the Eastern Mediterranean
The focus in Yasmin Khan's book is on food, people, stories and the dishes disparate communities share. There's heart and soul, with challenging issues addressed, such as the refugee crisis and the effect the ever-changing population of the Eastern Med region has on its society and the diversity of its food. Perhaps try one of Istanbul's famous mackerel sandwiches, or sour cherry cheesecake, or candied pumpkin with tahini & date syrup – or a simple citrus cake showcasing the glorious oranges and lemons of Cyprus. Every page tells a story; every page will tempt you to cook. Available to buy online here £26 (Bloomsbury).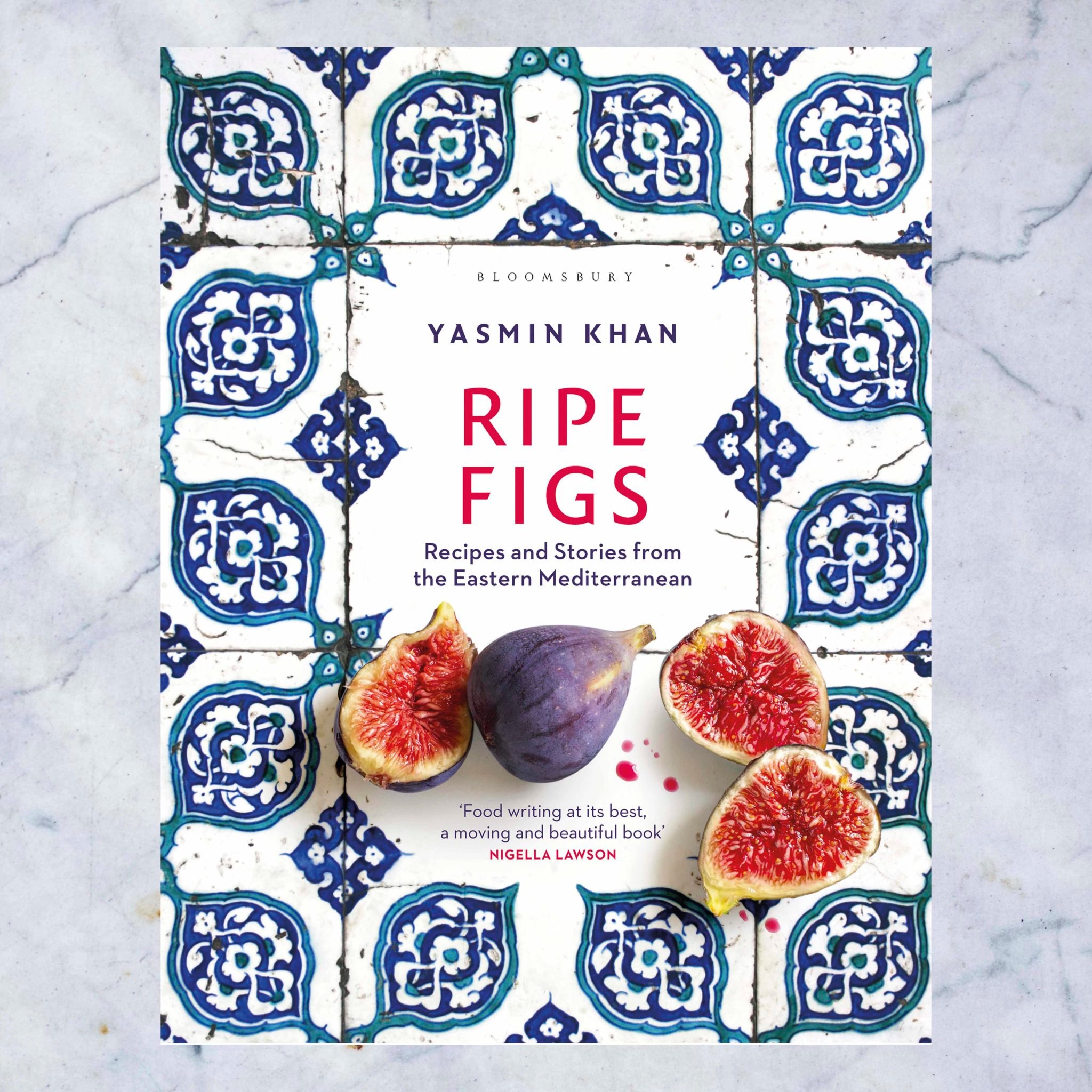 Sicilia: A Love Letter to The Food of Sicily
Ben Tish's cookbooks never disappoint. He writes with lyricism, the photographs are stunning and the recipes work. In his latest book, an ode to the island he loves most, Ben embraces Sicily's 'diverse tapestry of cultural influences' with a passion that matches the islanders' passion for food. Prepare to be enticed by dishes such as baked squash with ricotta, sage, chilli and lemon or limoncello semifreddo, every recipe brought to lickable life by Kris Kirkham's stunning photography. Available to buy online here, £26 (Bloomsbury).
Sea & Shore: Recipes and Stories from a Kitchen in Cornwall
Cornwall has been the UK staycation destination of 2020, so what better time for chef Emily Scott to bring out a book celebrating her adopted county. The recipes are enticing (Cornish fish pie with leeks, fennel and a crunchy sourdough topping; crab linguine with chilli; peach & almond tartlets; rhubarb & pistachio pavlova). The pictures of cliffs, sea and countryside are as evocative as those of the food and it makes you long to head west – although probably best to avoid July and August… Available to buy online here, £26 (Hardie Grant).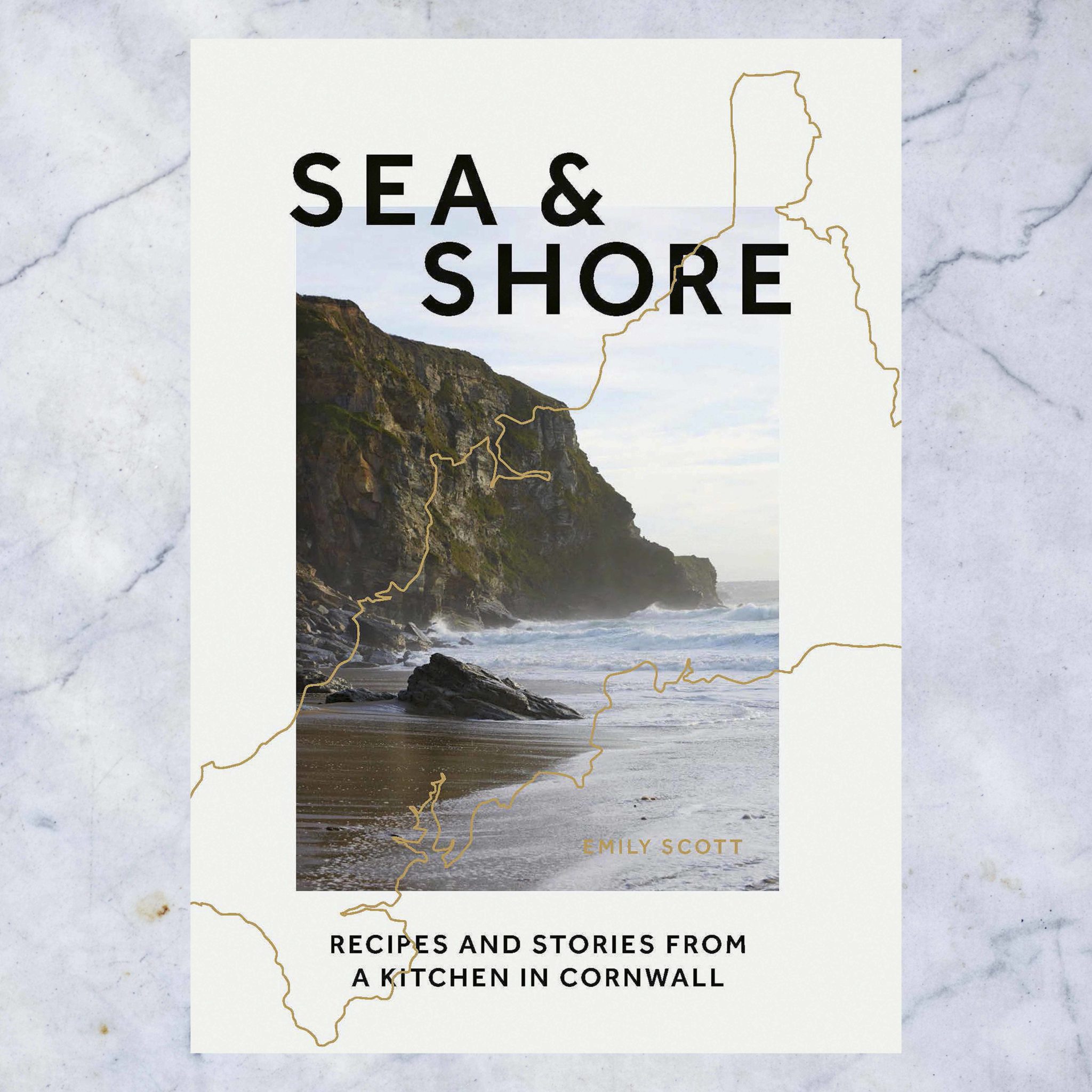 Bread Ahead: The Expert Home Baker
Anyone acquainted with London's Borough Market knows Bread Ahead for its legendary doughnuts. Now you can learn how to make them (and more) with this comprehensive book, filled with everything from our delicious. magazine October cover-recipe pumpkin & spice doughnuts to crumpets, treacle tart and babka buns. Matthew Jones gives guidance on essential equipment and type of ingredients to buy, step-by-step shots to explain more complex recipes, and useful 'anatomy of' annotated visual pages explaining what to look for in your bakes. Clever. Available to buy online here, £26 (Hardie Grant).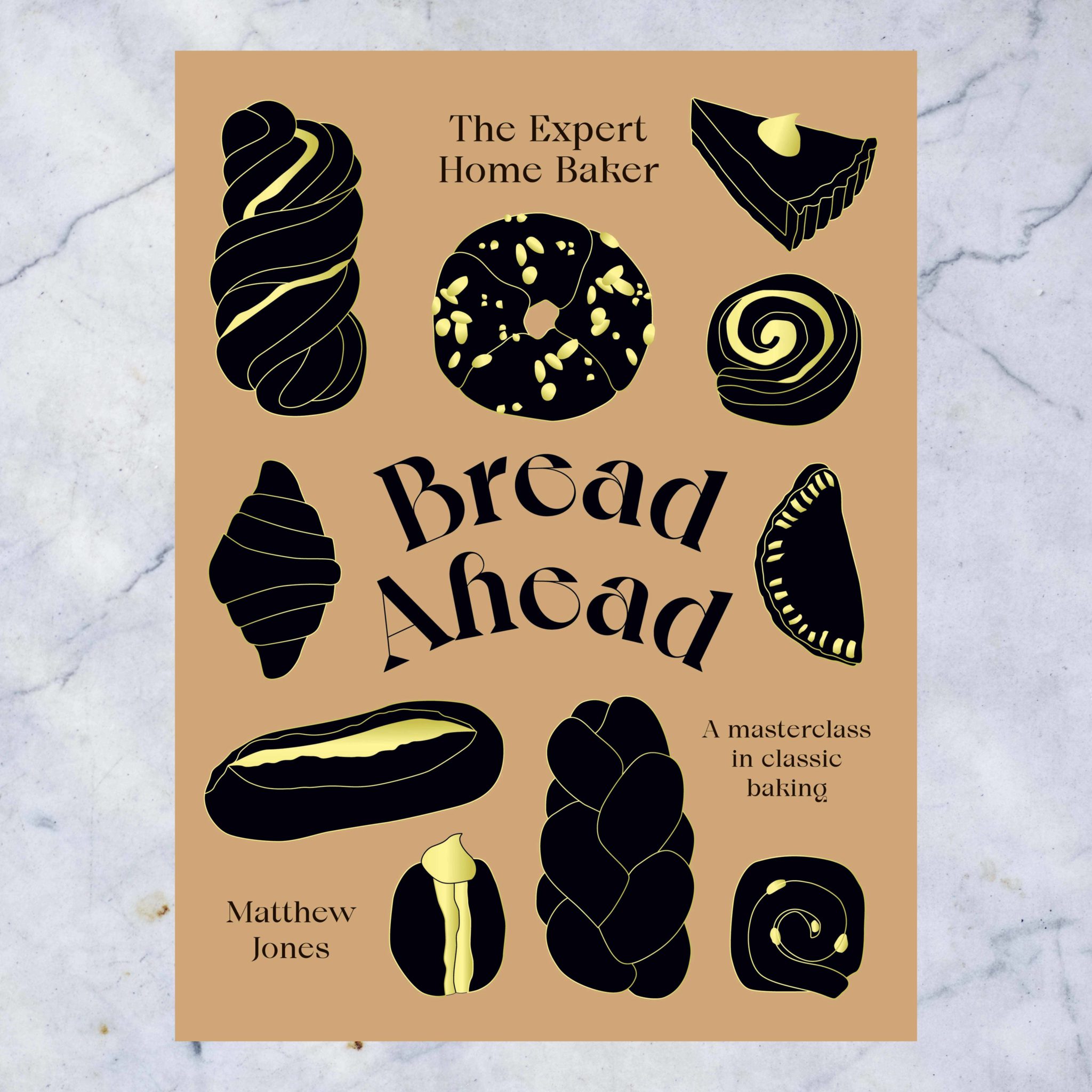 Tarkari: Vegetarian and Vegan Indian Dishes with Heart and Soul
Every now and then, a book comes along with stand-out photography, and this is one of them, showing off acclaimed chef Rohit Ghai's mouthwatering recipes to their best advantage. The challenge is deciding what to make first: will it be the akari masala (scrambled spiced eggs), butter naan, jackfruit biryani or Rohit's legendary black dal (dal makhani). There's useful advice on putting together menus and a glossary of spices, too. Available to buy online here, £25 (Kyle Books).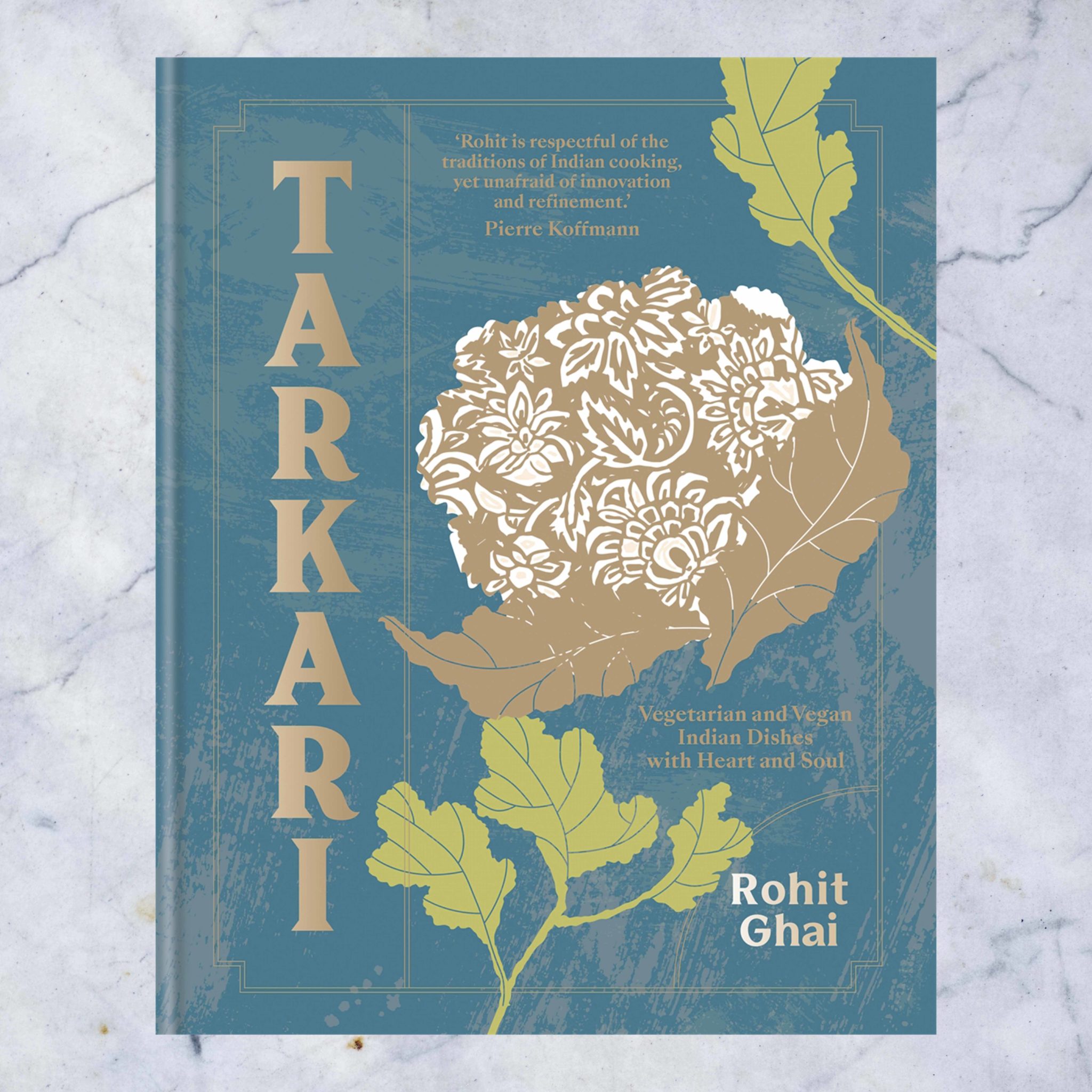 A snapshot of idyllic, rural River Cottage life – that's what you get with Lucy Brazier's atmospheric, evocative book. Let it fall open at any page and within moments you'll be lighting candles, turning on fairy lights and speed-walking into the kitchen to do a spot of therapeutic Christmas pud or tiffin-making. There are savoury recipes too, for everything from interesting side dishes (always room for more of those) to a hearty beef and stout stew… And how about Boxing Day focaccia topped with chestnuts and sprouts? Imaginative and wonderful. Available to buy online here, £22 (Bloomsbury).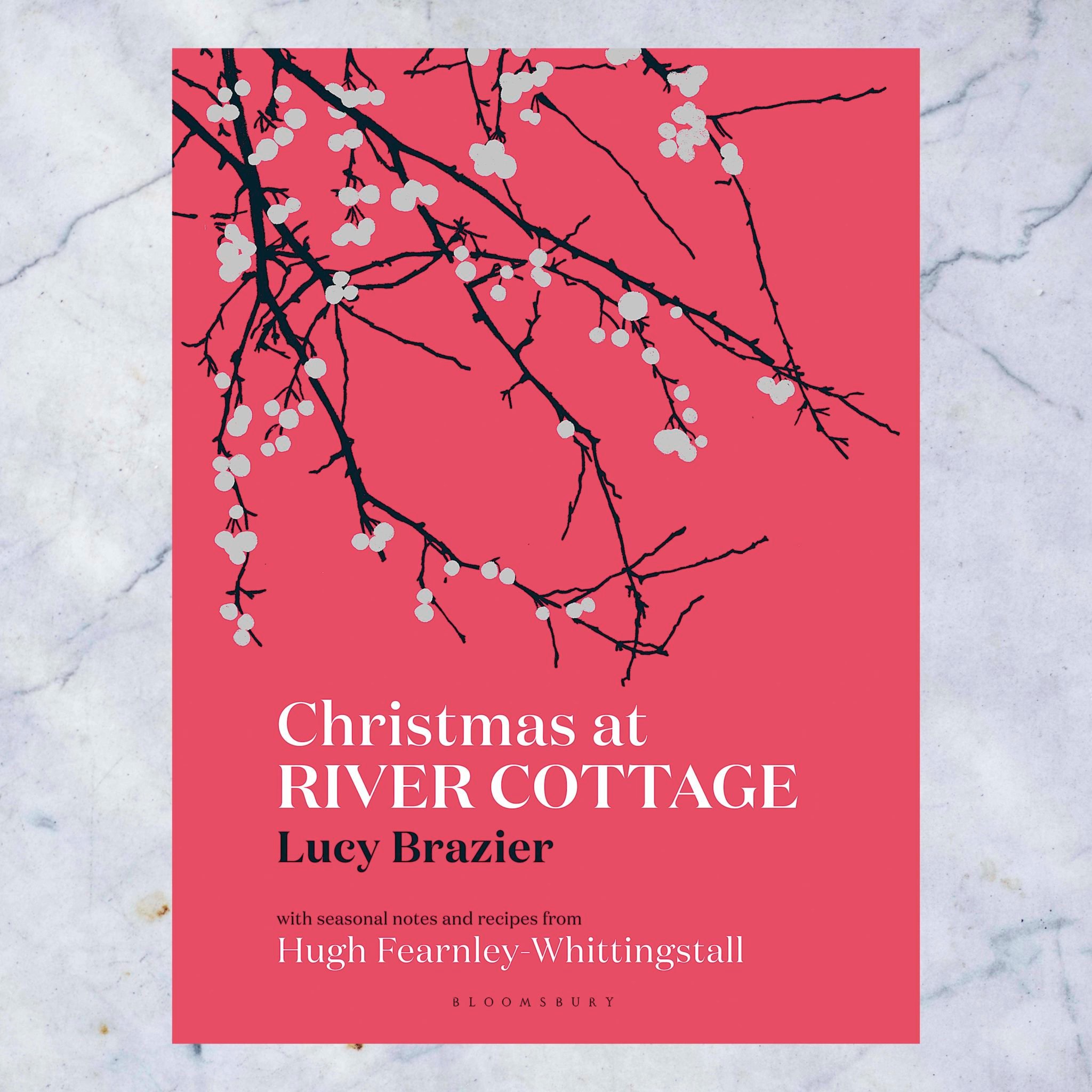 Good To Eat: Real Food to Nourish and Sustain you for Life
A great number of books have been written by Bake Off winners, and David Atherton's is one of the best. Rather than a roll call of family-favourite bakes, expect a welcome collection of different, interesting recipes – kozunak plait, carrot cakey cinnamon buns, sticky malt loaf with prunes and dates and sweet potato rolls, to name but four. Recipes are clearly written, and Ant Duncan's photography brings pace and vibrancy to every page. Available to buy online here, £25 (Hodder & Stoughton).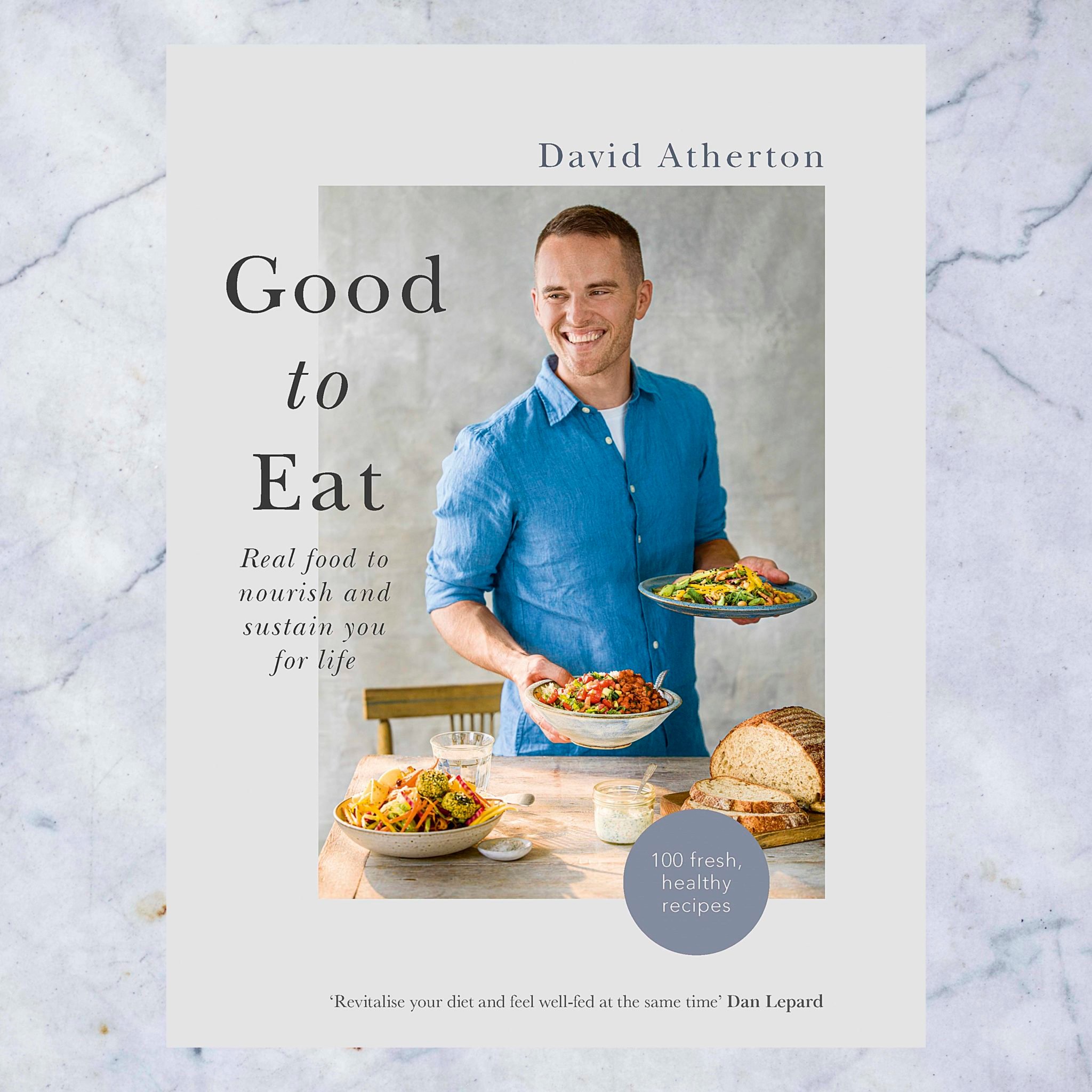 Cook As You Are: Recipes for real life, hungry cooks and messy kitchens
Ruby Tandoh's latest is stuffed with ideas for putting a satisfying meal on the table in any scenario, with influences thoughtfully drawn from all over the world. Her heartening words are paired with Sinae Park's illustrations of people cooking at home, in place of comparison-inducing food photos. Available to buy online here, £19.99 (Serpent's Tail).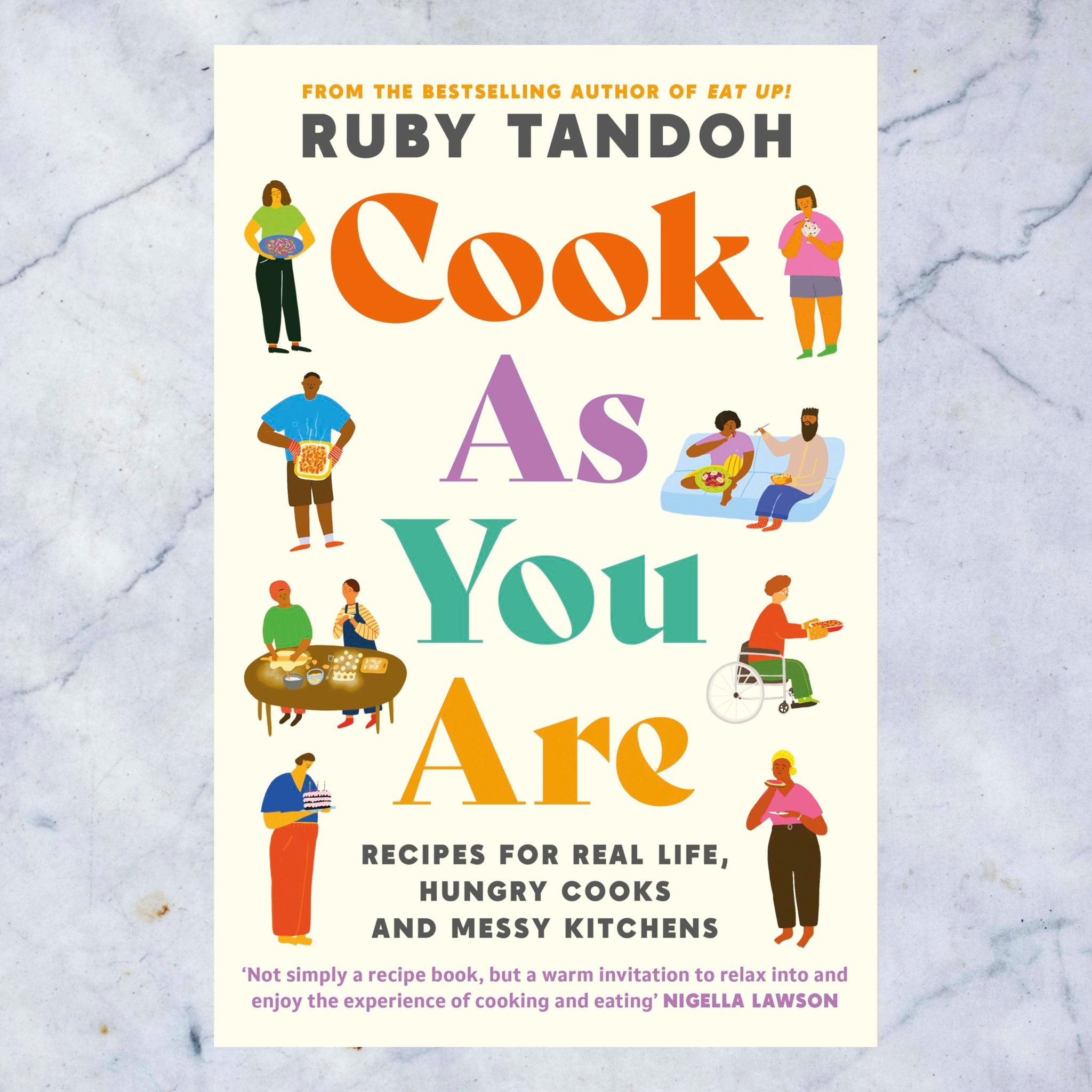 Ciudad De México: Recipes and Stories from the Heart of Mexico City
The co-owner of London's Santo Remedio restaurant, Edson Diaz-Fuentes, brings Mexico City to vibrant life through recipes and food memories. Readers can live a vicarious day spent indulging in the city's food, from breakfast (chilaquiles) and lunch (tacos galore) to street food (tamarind chicken wings), sun-down drinks and dinner (stuffed chillies). Available to buy online here, £26 (Hardie Grant).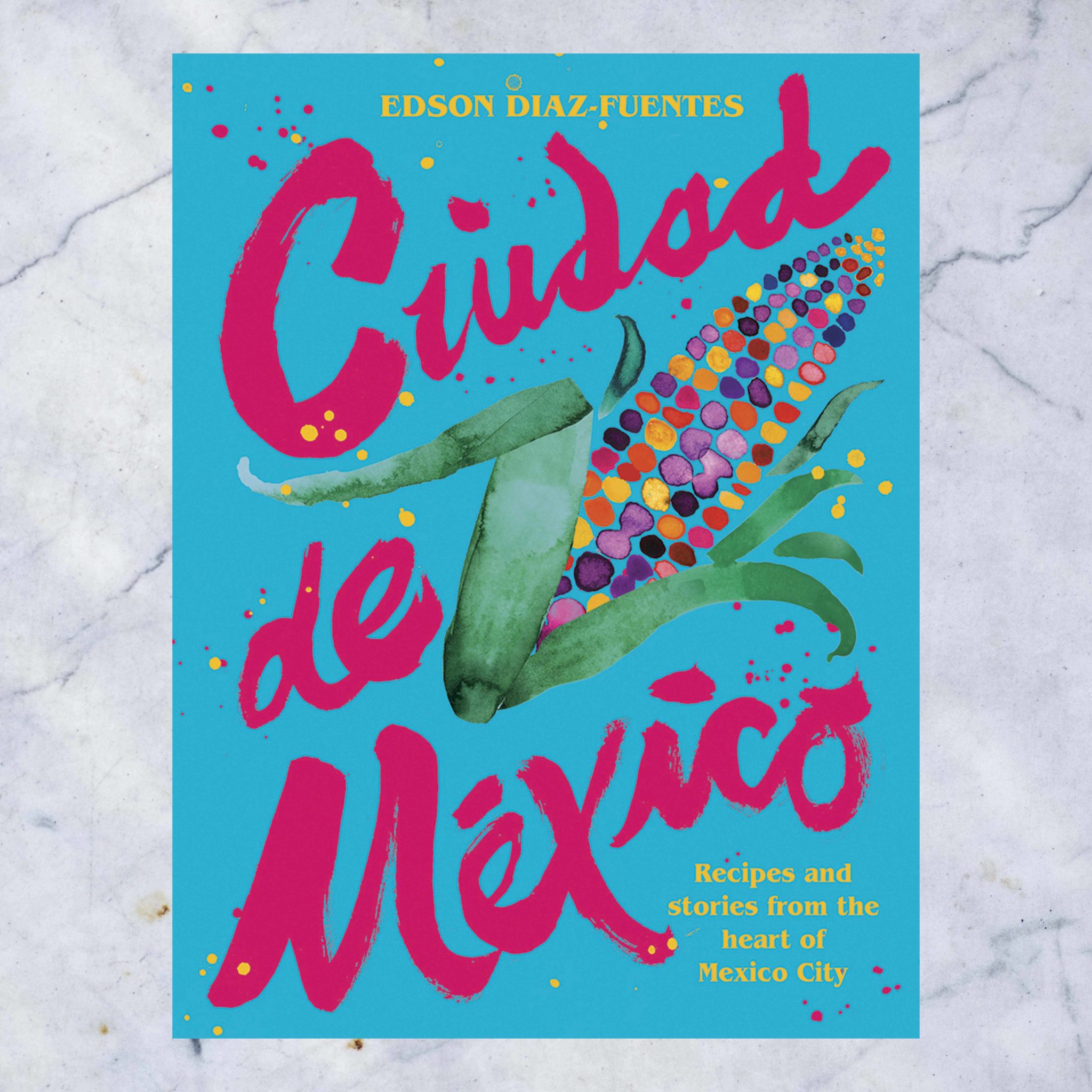 Sambal Shiok: The Malaysian Cookbook
Mandy Yin, owner of London's Sambal Shiok Laksa Bar, shares how to make her signature curry laksa and chicken satay burger, alongside recipes for home-style dishes, snacks and sambals – the key chilli condiment. Her delve into Malaysian food's history, coupled with personal memories, make this a book to pore over. Available to buy online here, £25 (Quadrille).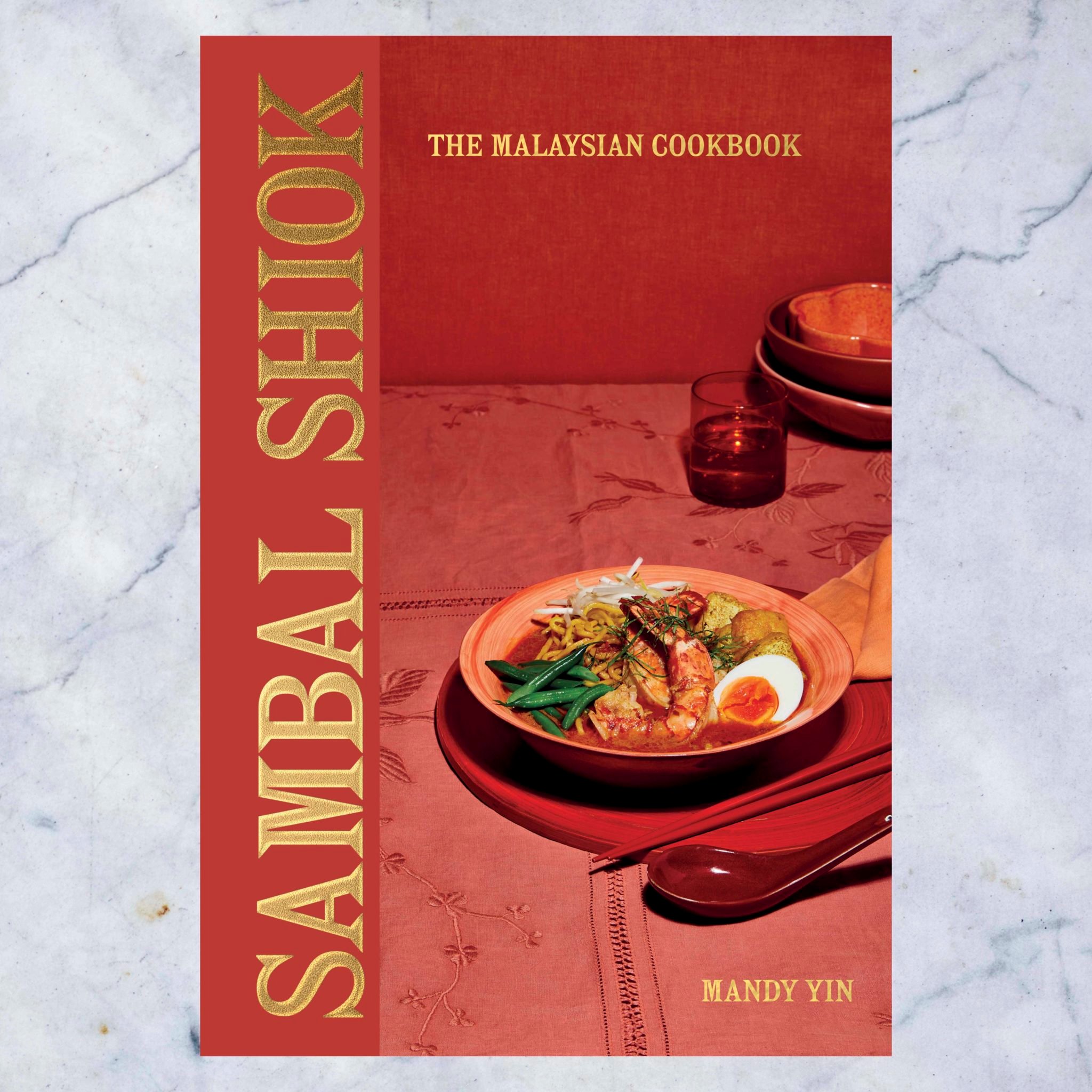 Chasing Smoke: Cooking Over Fire Around The Levant
A dazzler from Sarit Packer and Itamar Srulovich, chef-owners of London grill house Honey & Smoke. "Where there's fire, food, friendships and memories are made," the pair write, introducing recipes and stories from Jordan, Egypt, Israel, Turkey and Greece, as well as their own restaurant. Available to buy online here, £26 (Pavilion Books).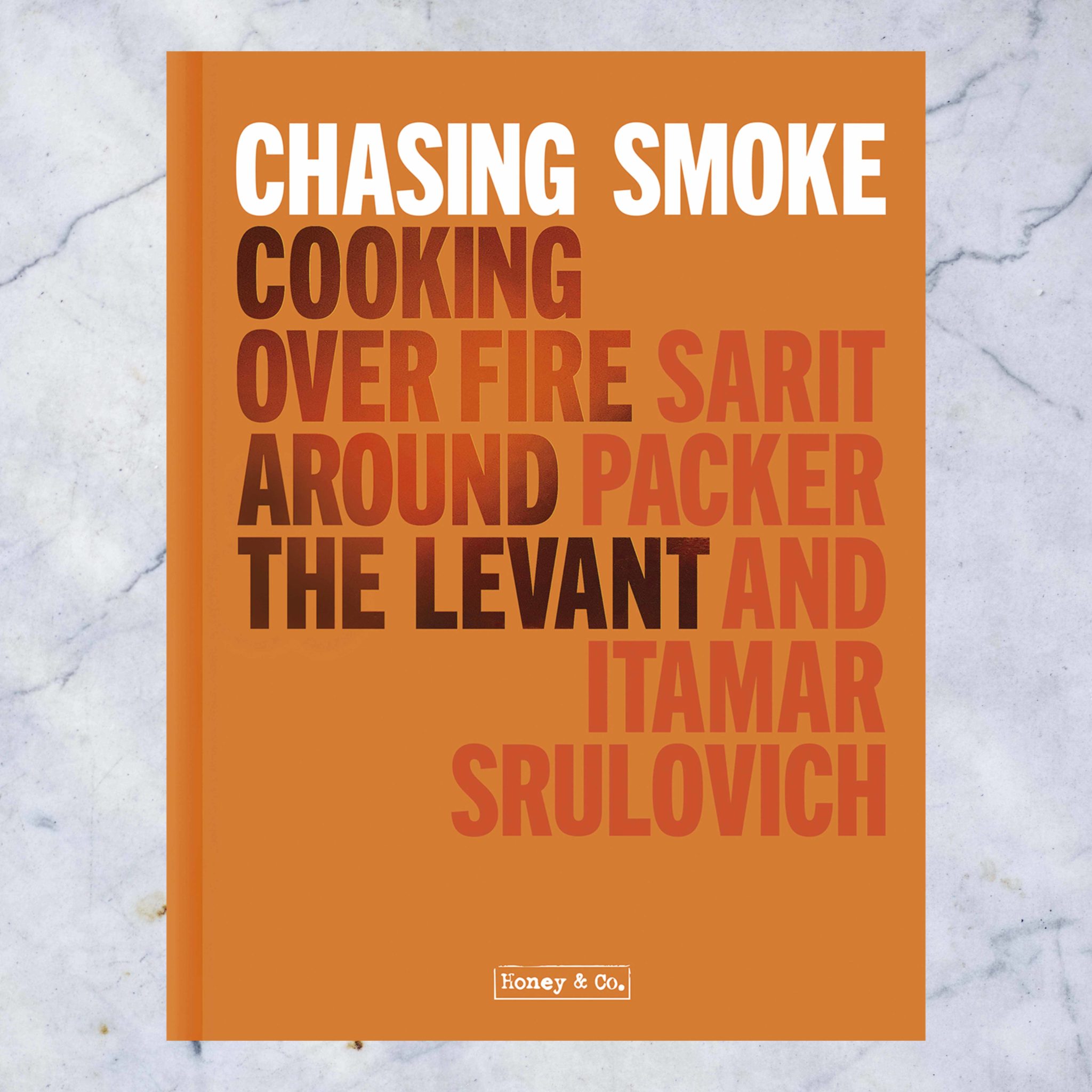 My Shanghai: Recipes and Stories from a City on the Water
Multi-talented Betty Liu (she's a photographer and trainee surgeon as well as a food writer) draws on her family's roots in eastern China. She takes readers through the traditions, techniques and ingredients used in classic Shanghai food – including red-braised dishes (so-called for their colour) and the region's famed soup dumplings – and makes it do-able for home cooks. Available to buy online here, £27 (Harper Design).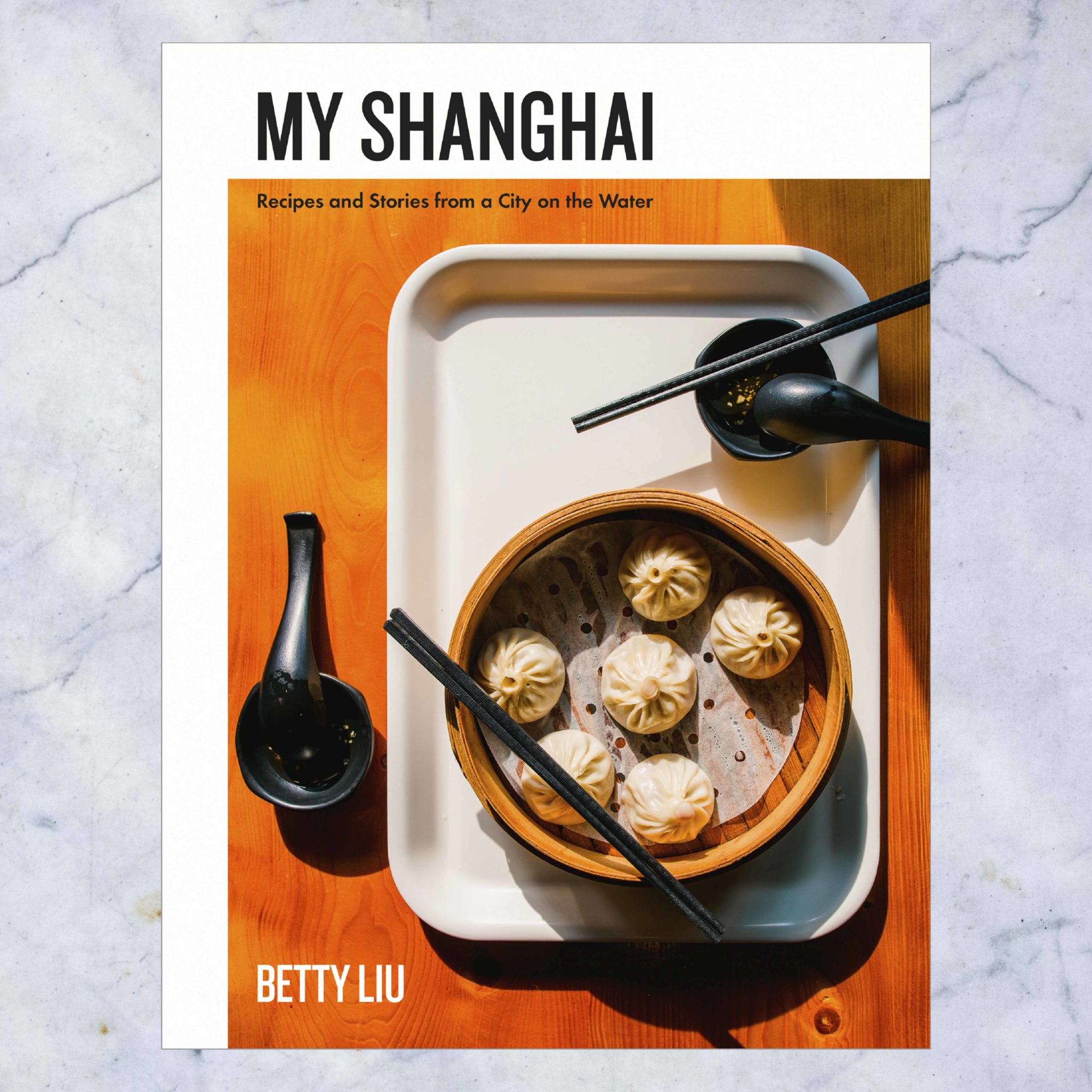 Ottolenghi Test Kitchen: Shelf Love
Written with Noor Murad, the first in a new series from Yotam Ottolenghi and his test kitchen team draws on the odd ends of a food lover's kitchen, from veg box to fridge and cupboard. Transformative ideas (oat porridge with ginger-garlic crumbs, chickpeas cacio e pepe) are mostly veggie and Middle Eastern-inspired, with suggested swaps and space for notes. Available to buy online here £25 (Ebury Press).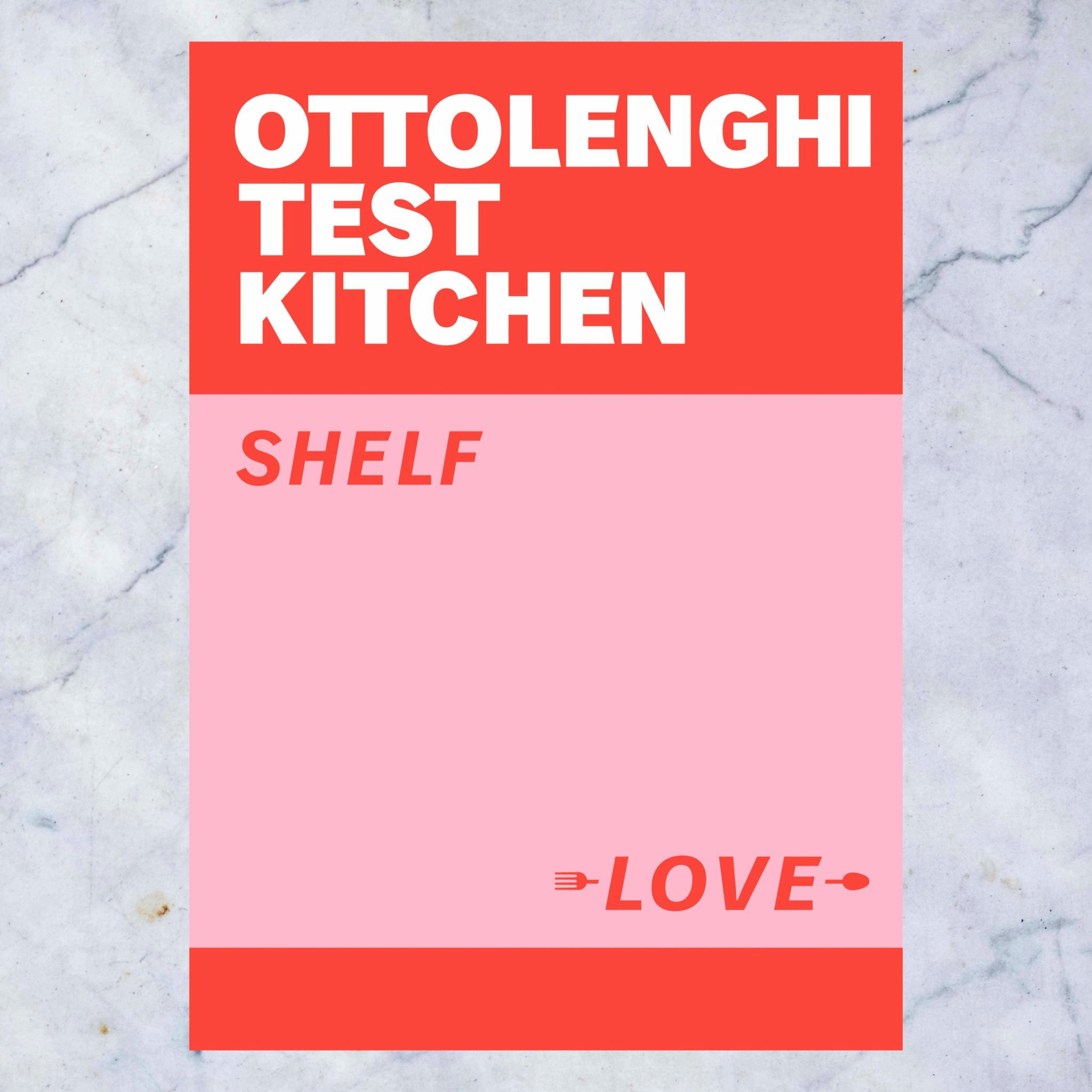 Typical sweet bakes not your style? Dee Rettali of London's Fortitude Bakehouse uses sourdough starters and fermented batters to create buns and cakes with intensified flavours. Emphasising the craft of baking, her recipes rely on herbs, spices and fruit for character, and many can be made in straightforward fashion before you try the fermented version. Available to buy online here, £22 (Bloomsbury).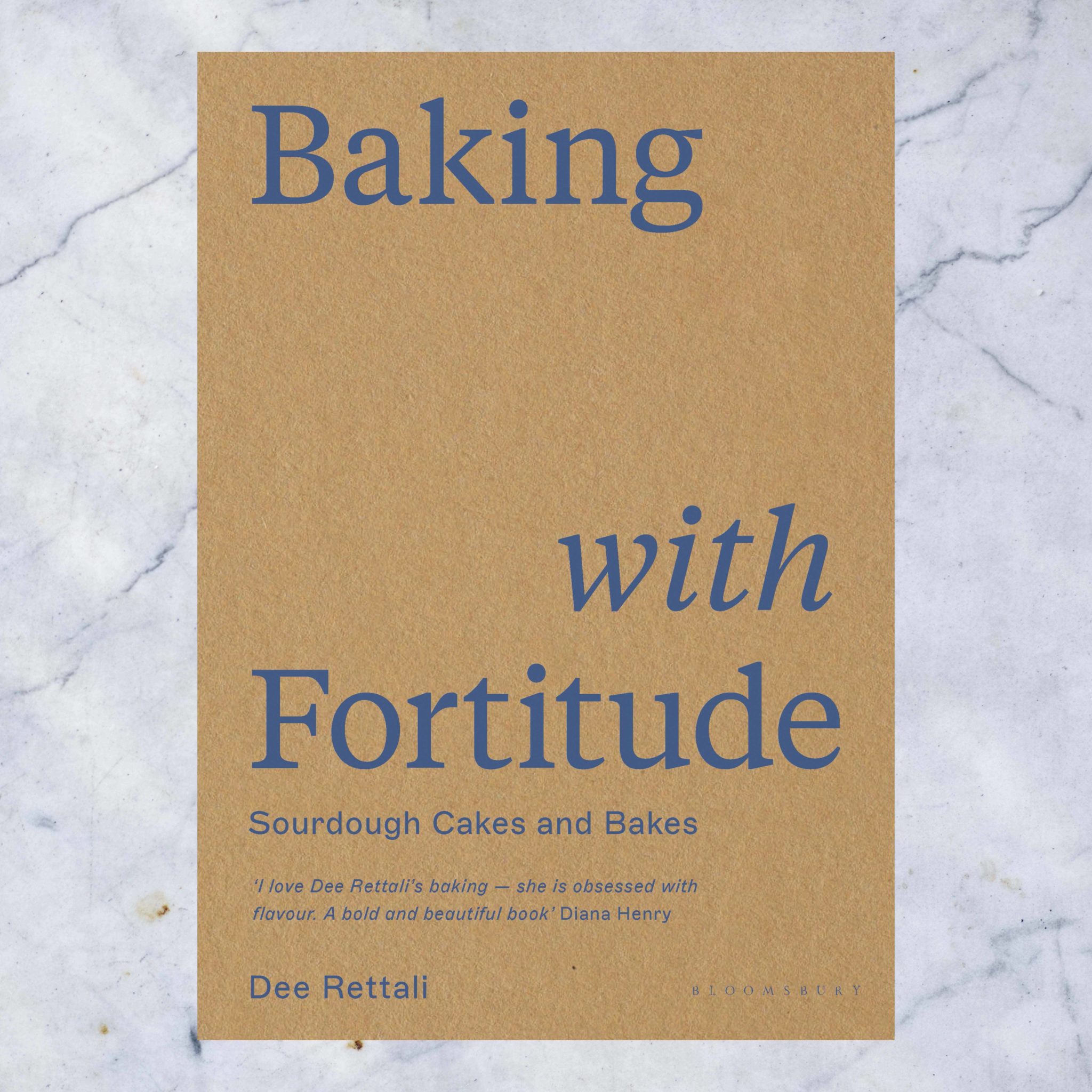 Turning Sunday's roast into Monday's supper is an age-old time-saver. Here, vegan cook Rachel Ama gives plant-based recipes the same canny treatment. Each one-pot centrepiece has three serving ideas – like miso oyster mushrooms to be magicked into a stir-fry or banh mi. Batch-cook fatigue begone! Available to buy online here, £22 (Yellow Kite).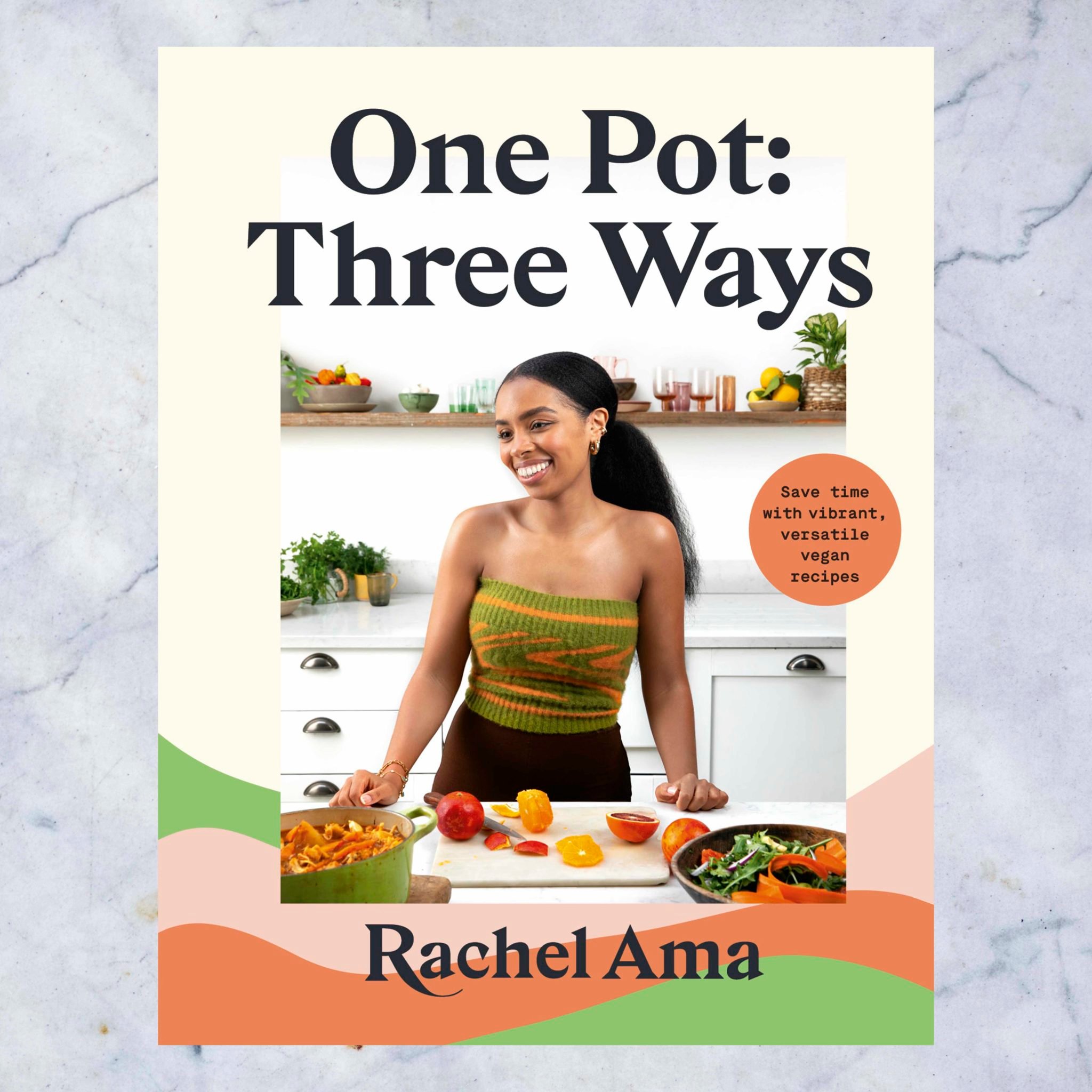 Two's Company: The Best of Cooking for Couples, Friends & Roommates
Forgo tiresome recipe maths with veteran cookery writer Orlando Murrin's ideas to feed two people with minimal waste. Recipes for weeknights (oven paella) and weekend (beef shortribs with parmesan polenta), storecupboard stalwarts (masala beans on toast) and desserts (New York cheesecake for two – genius!) are peppered with useful cookery tips. Available to buy online here, £18.99 (Ryland, Peters & Small).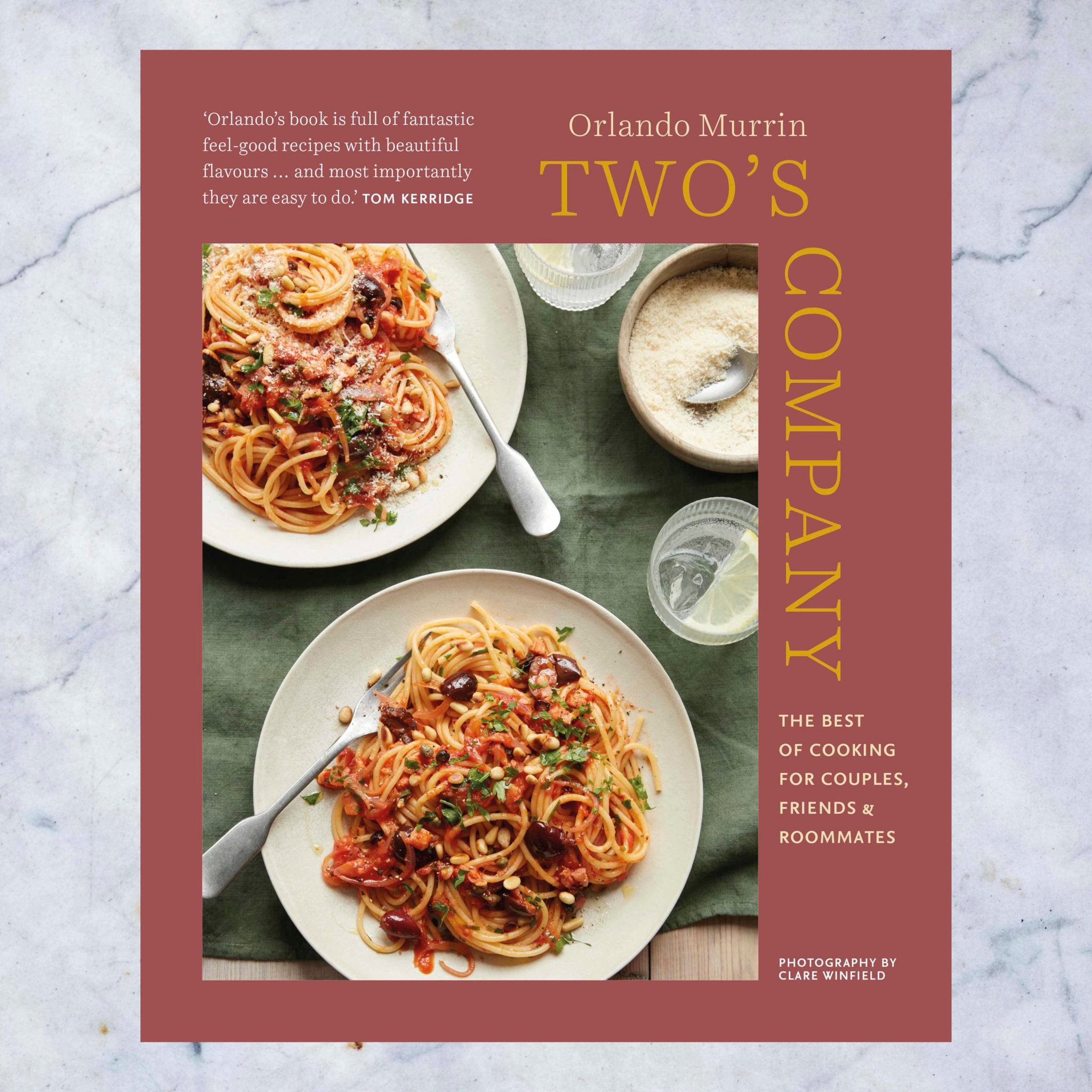 Chef, food writer and restaurateur Sally Clarke's 'gentle guide' for kitchen novices was inspired by a desire to show her son the culinary ropes, but it has appeal for anyone keen to learn. Seasonal recipes for classics like kedgeree, pâté, fishcakes and muffins are thoughtful, thorough and traditional – as is an emphasis on buying fresh seasonal ingredients. Available to buy online here, £30 (Sally Clarke Ltd).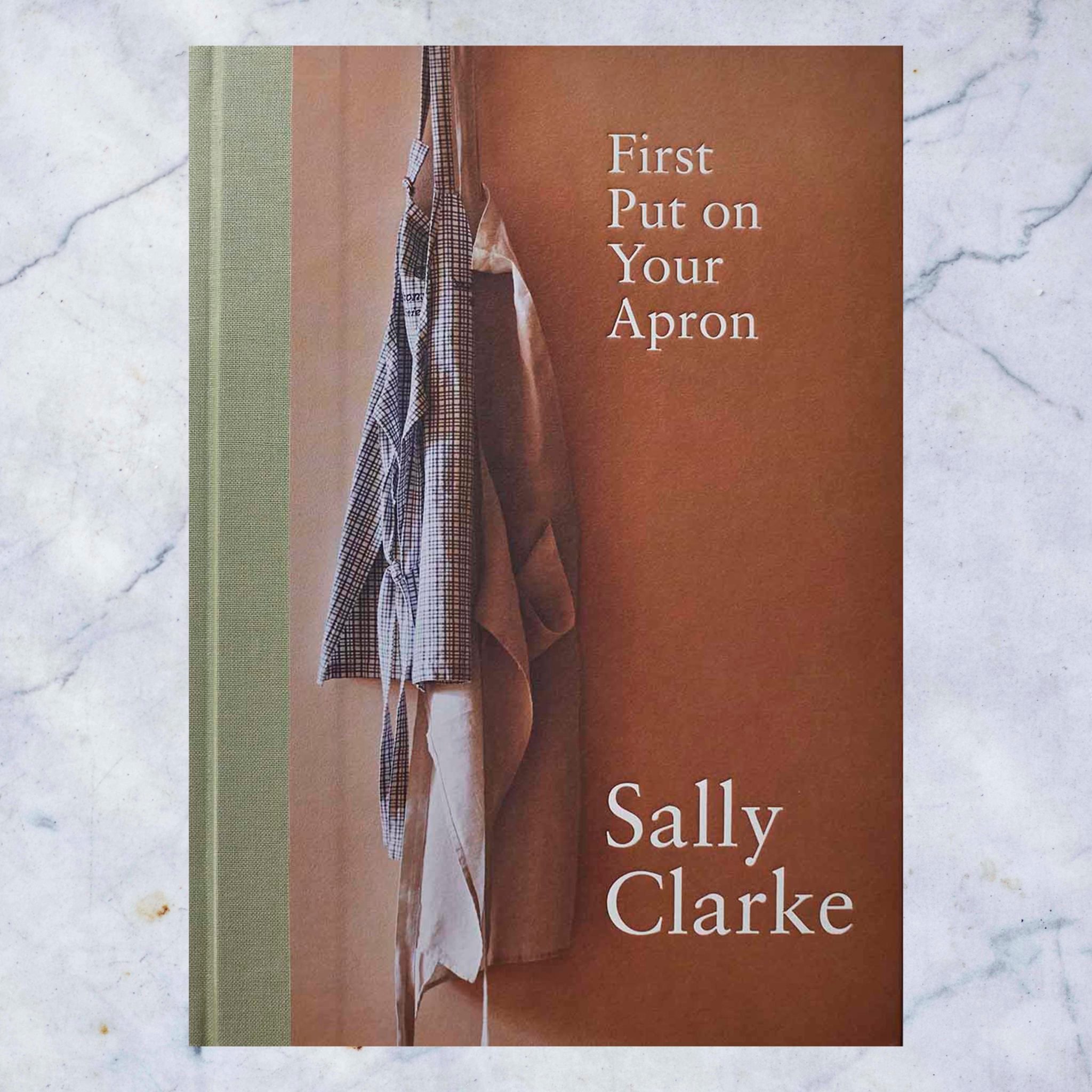 Plus… Four great foodie reads
Phenomenal actor, keen cook, cocktail aficionado, enthusiastic eater, family man, raconteur… Stanley Tucci is all of these things, and he brings his life experiences to bear in this stimulating read of a book. You will cry – a lot. You will laugh – a lot. You will want to sit at Stanley Tucci and his wife Felicity's table. And you will turn the pages as fast as if it were a Scandi noir blockbuster. Make sure you don't open the cover until you have a stretch of time blocked out for reading; you won't regret it. Available to buy online here, £25 (Fig Tree).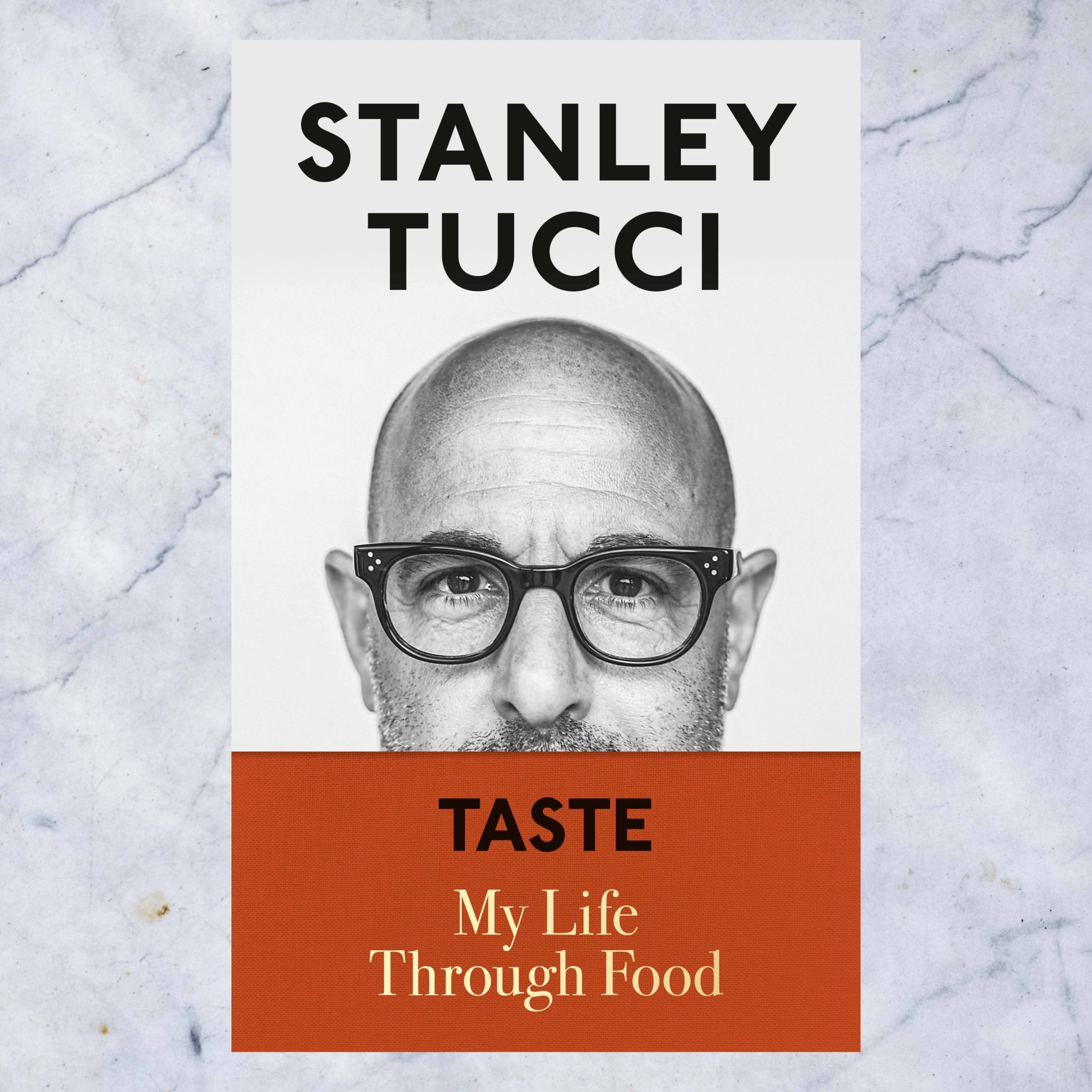 Take a vicarious trip to southern Italy with seasoned cookery writer Sophie Grigson, who moved to Puglia in 2019. She recounts her impressions of everything from the idiosyncrasies of her local market to the region's famous storied olive groves in this charming, sparingly illustrated read, bookended with traditional recipes (some with her slant). One to savour. Available to buy online here, £30 (Headline Home).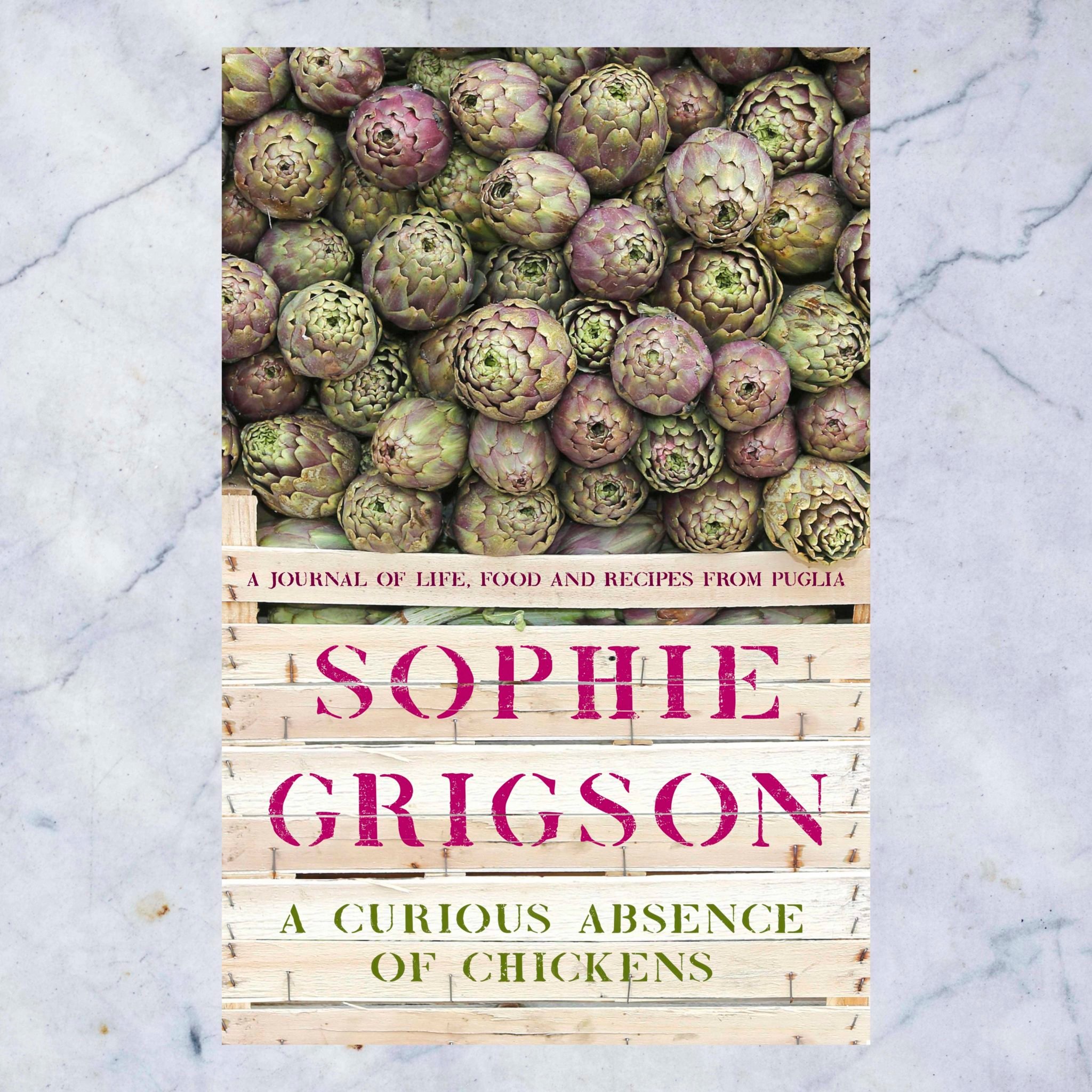 Sandor Katz's Fermentation Journeys
Sandor Katz's 2012 book The Art of Fermentation became an essential guide for fans of the food world's biggest trend. In this engaging travelogue with recipes, the author meets enthusiasts around the world and celebrates the diversity of fermenting across cultures. Available to buy online here, £30 (Chelsea Green Publishing).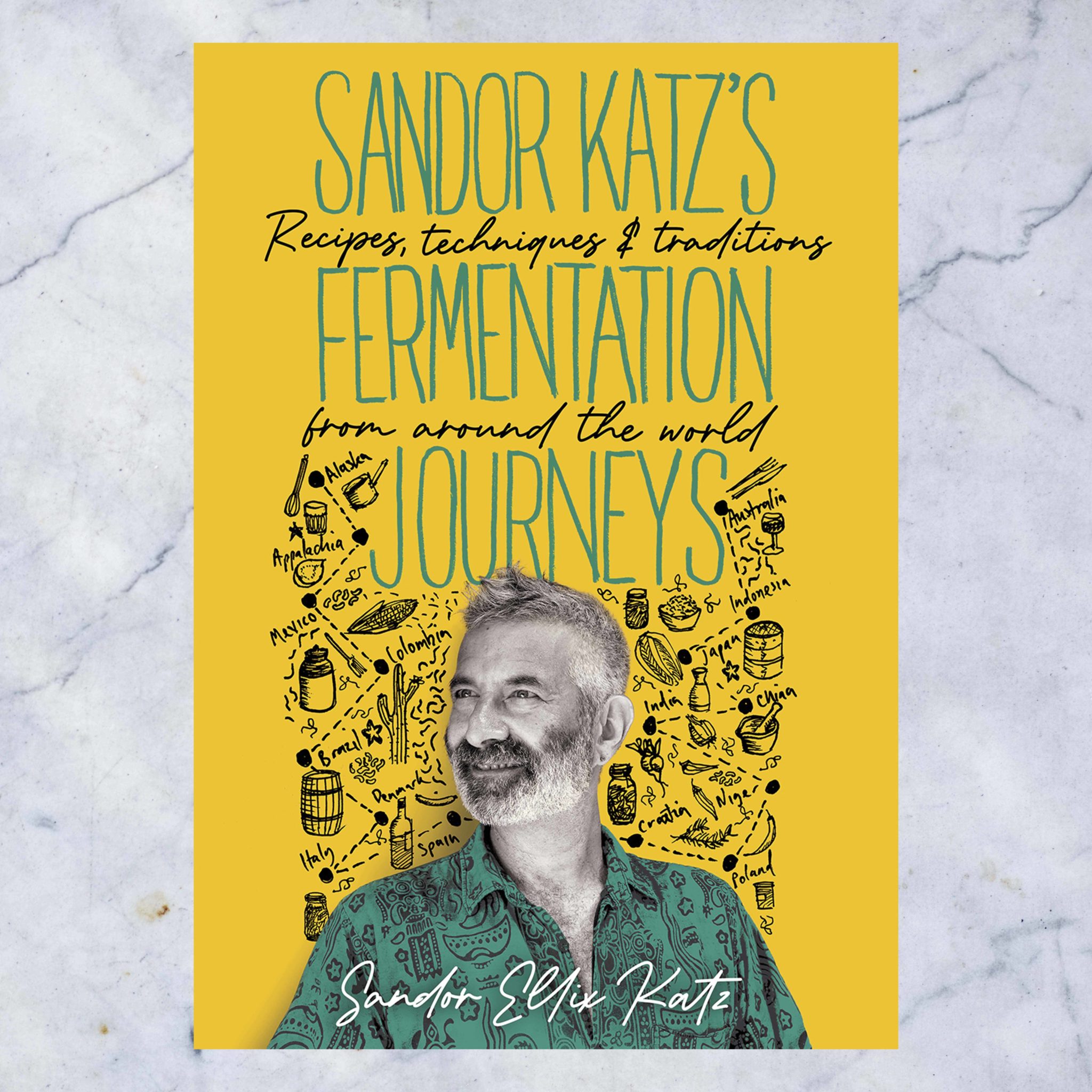 Eating to Extinction: The World's Rarest Foods and Why We Need To Save Them
Dan Saladino's book is call to action and a timely reminder that every food choice we make has a consequence – for the planet, for our cultural history and for our health. Our meal-time habits not only have an impact on the environment, but there's also a knock-on risk of many lesser-known foods becoming extinct. The narrative around this is both fascinating and compelling. As Saladino says, "We cannot afford to carry on growing crops and producing food in ways that are so violently in conflict with nature." Wisdom for our times. Available to buy online here, £25 (Vintage).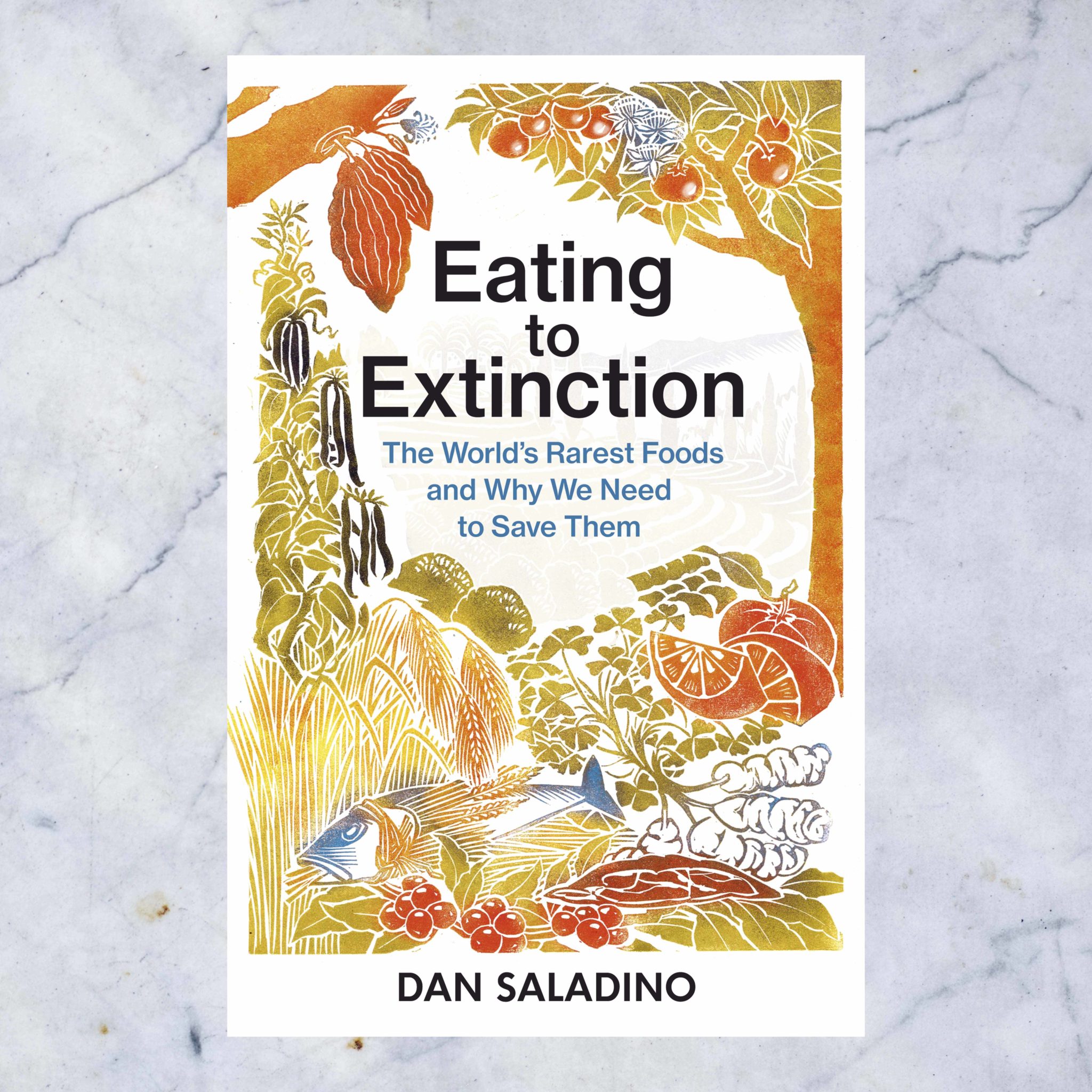 Compiled by Karen Barnes & Phoebe Stone (additional words by Susan Low).
Subscribe to our magazine
Food lovers, treat yourself this Christmas... Enjoy 12 months of magazines for £29.99 – just £2.50 an issue.
Subscribe
Unleash your inner chef
Looking for inspiration? Receive the latest recipes with our newsletter