The best cookbooks of 2020
We deliberated at length in order to whittle down this year's best books from 2020's vast swathe of new releases, from stunning recipe-filled cookbooks to great reads that entertain and enrich your understanding of food. Here's the final selection, chosen by delicious. editorial director Karen Barnes and feature writer Phoebe Stone. There's great gift inspiration in here, too… Happy reading!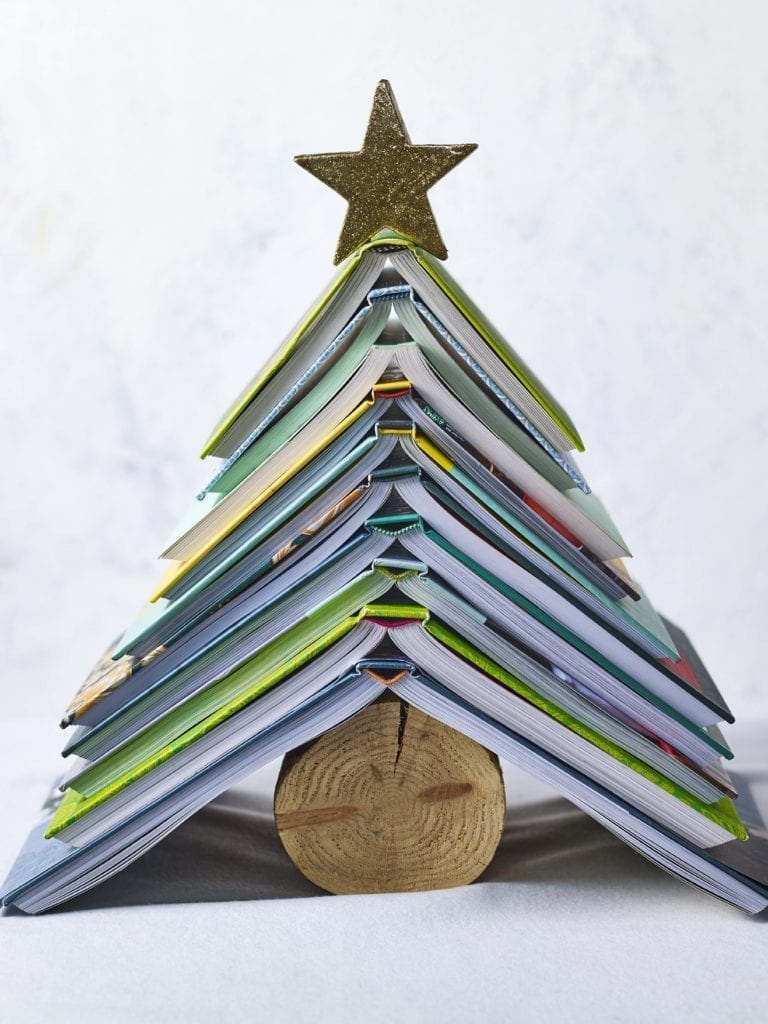 Our top 20 cookbooks from this year
Book of the year
The Flavor Equation
Molecular biologist turned food writer Nik Sharma explores the components of flavour, from emotions and memories to sight and sound. Tips on harnessing key flavours (brightness, fieriness and so on) preface recipes that draw on Nik's time in India and the US, with illuminating notes on why each dish hits the flavour jackpot. This is a book that teaches much, entertains and entices you to cook – a work of genius. Available to buy online here, £26 (Chronicle Books).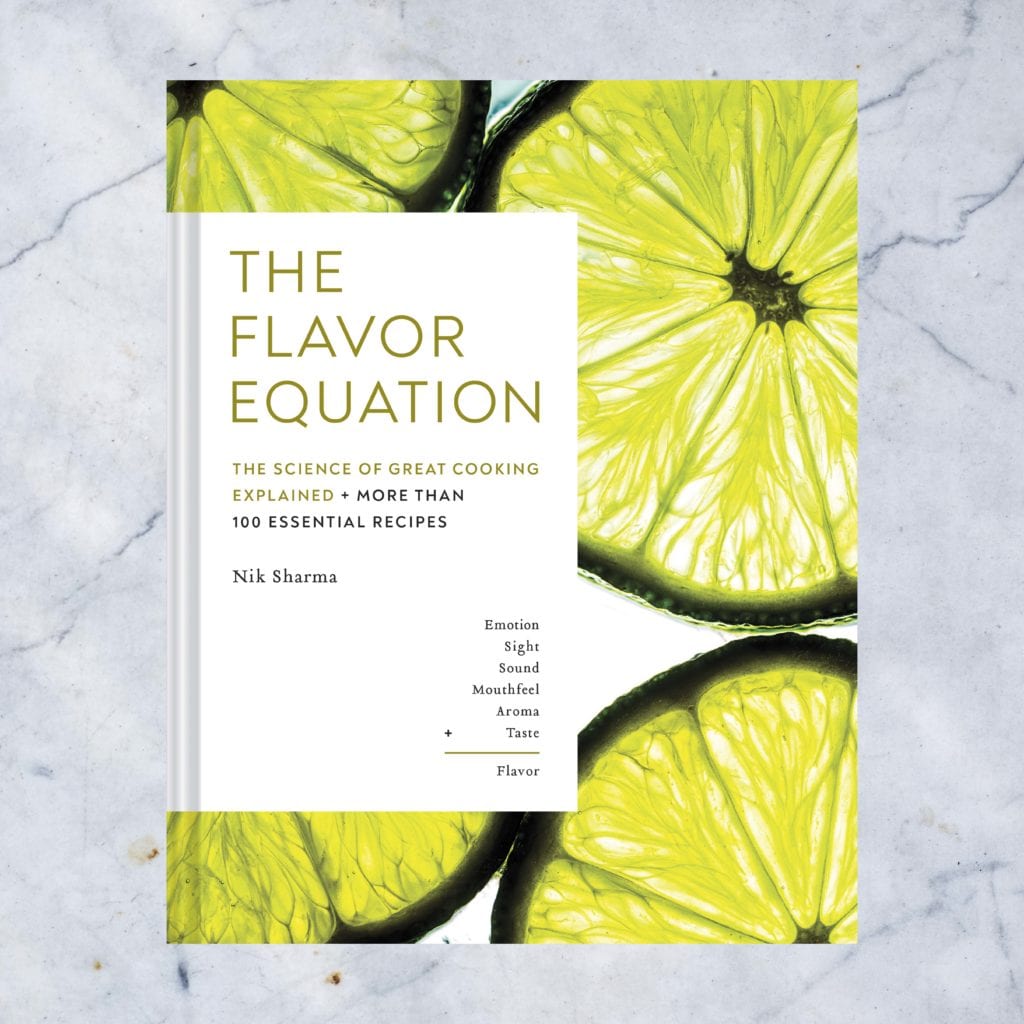 Joint runner-up
Red Sands: Reportage and Recipes Through Central Asia
In her latest book, Caroline Eden explores the cuisine and culture of Central Asia, from the shores of the Caspian Sea to the Chinese and Russian borderlands, in glorious detail. Eden is a born storyteller, and this book will carry you away with recipes, evocative photographs and essays that weave together the past and present. Available to buy online here, £26 (Quadrille).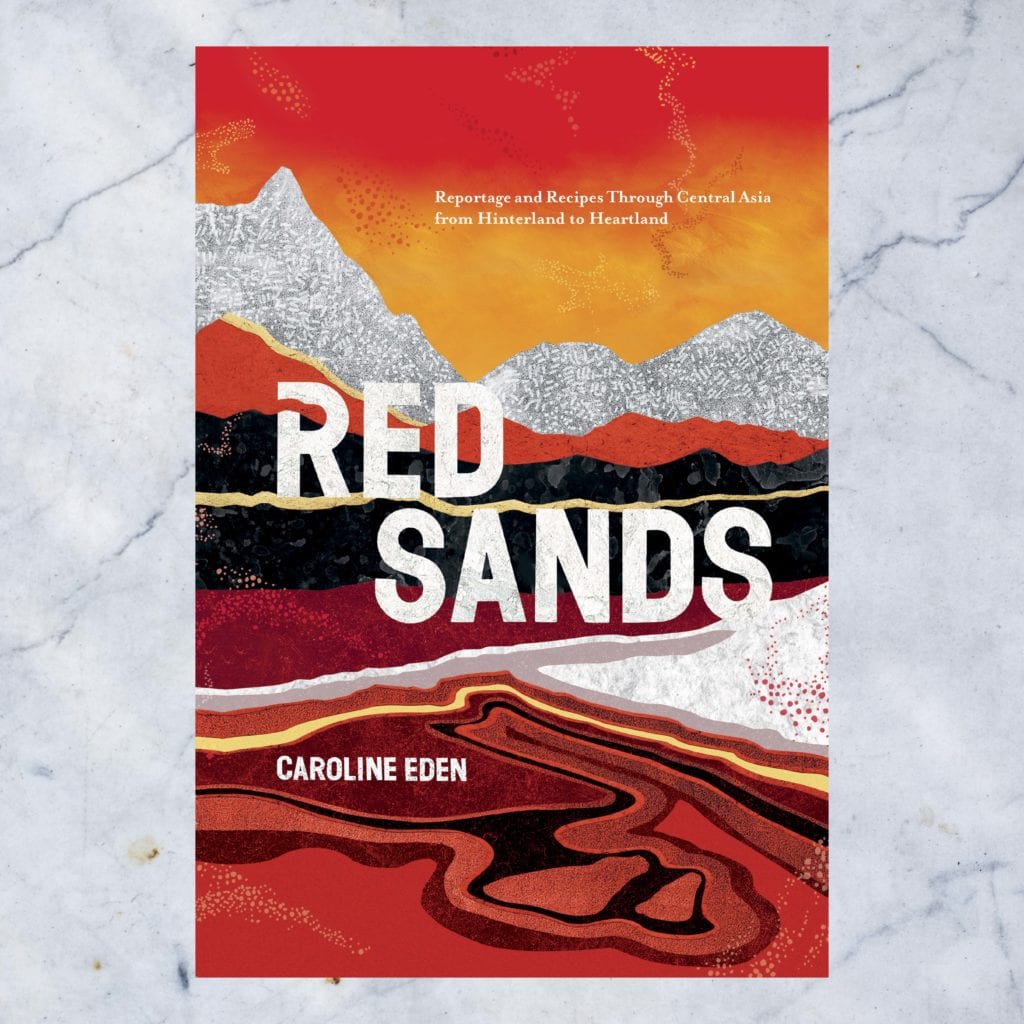 Joint runner-up
Cook, Eat, Repeat: Ingredients, Recipes and Stories
Nigella Lawson returns to the style of her first cookbook, the iconic How To Eat, in a tome threaded through with writing of such quality it makes your heart sing. There's generosity of spirit here alongside generous – greedy, almost – portions. Nigella has a knack of creating down-to-earth yet interesting (never mundane) recipes that deliver maximum enjoyment for minimum effort, and the simplicity of the pictures reinforces that message. We defy you not to turn down the corners on (or, rather, tag with stickies) at least 30 pages. Available to buy online here, £26 (Chatto & Windus).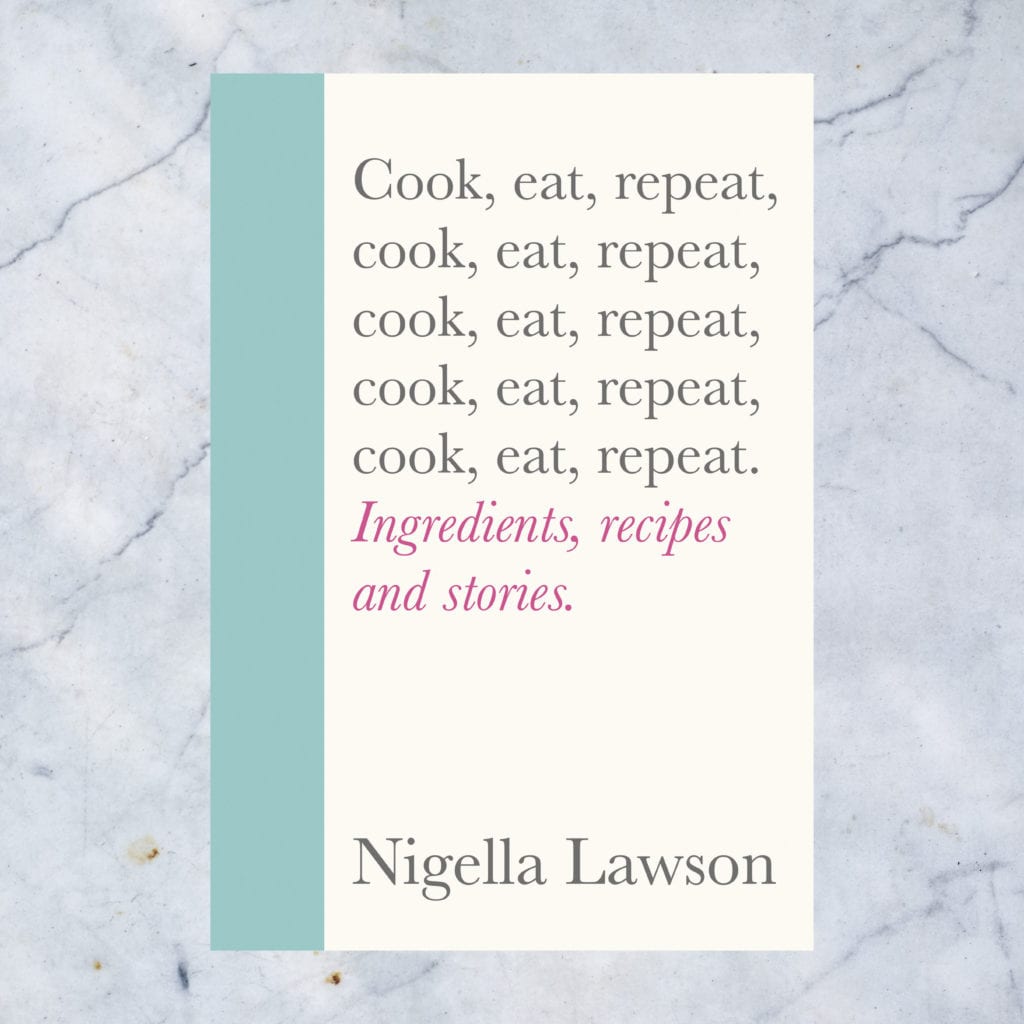 And now for our other star book choices, in no particular order…
Coconut & Sambal: Recipes from my Indonesian Kitchen
Though her father was born in Indonesia, Lara Lee didn't visit the country until adulthood when she set out to rediscover her culinary heritage, travelling the country to meet home cooks. Her anecdotes are food for the soul, as are the recipes. Each is helpfully marked with a heat level as well as its origin, and there are no fewer than seven recipes for sambal, Indonesia's chilli-based condiment. Available to buy online here, £26 (Bloomsbury).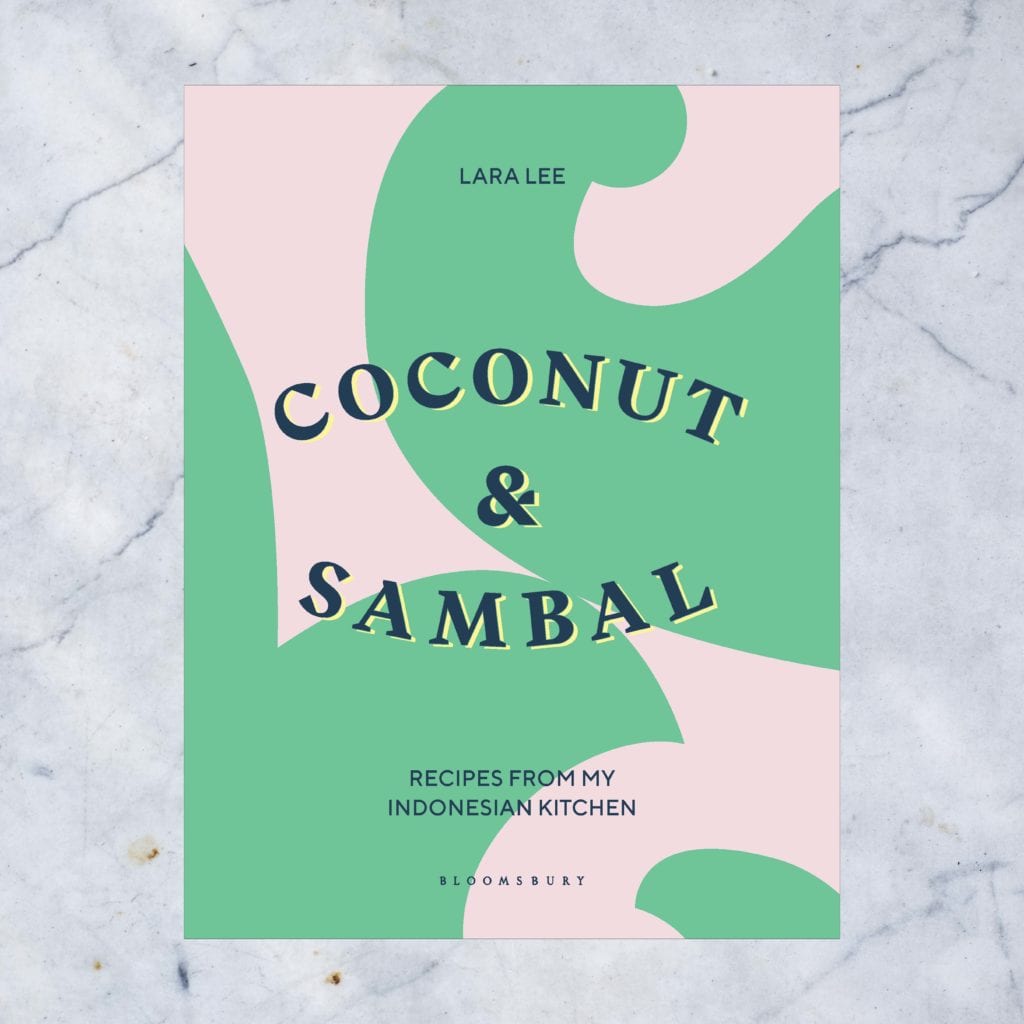 You can't go wrong with a traybake. This gorgeous, down-to-earth, graphic book by the original Bake Off winner Edd Kimber is full of ideas, all needing just one standard 23cm x 33cm brownie tin. Top of our list to try: s'more cookie bars and whiskey & rye peach pie. Yes, please. Available to buy online here, £17.99 (Kyle Books).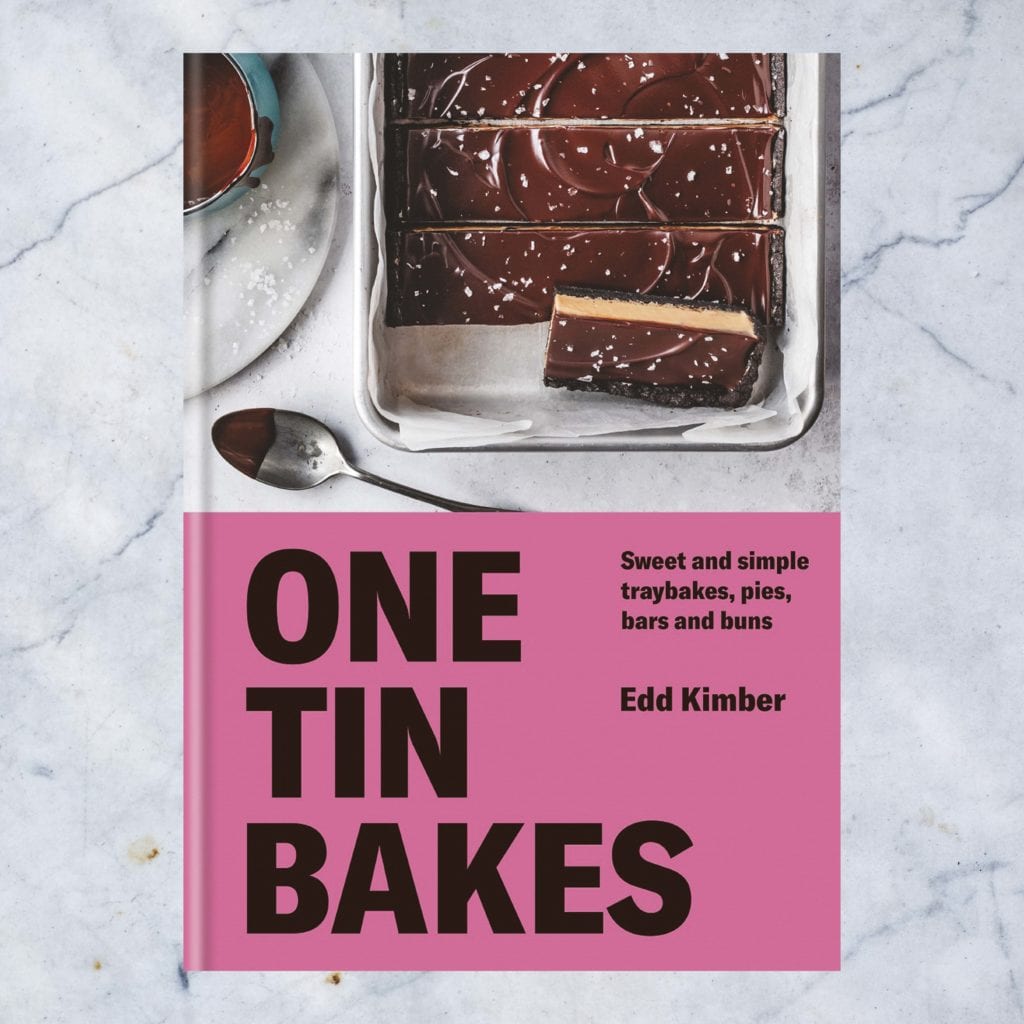 Much loved author Sabrina Ghayour dishes up recipes for flavourful, satisfying food with the minimum of fuss, drawing on her Persian heritage and global influences. Turmeric chicken kebabs; spiced carrot and tamarind soup; fishcakes with preserved lemon mayo… Expect crave-worthy recipes to slot into your repertoire, with helpful notes on what goes with what. Available to buy online here, £26 (Mitchell Beazley)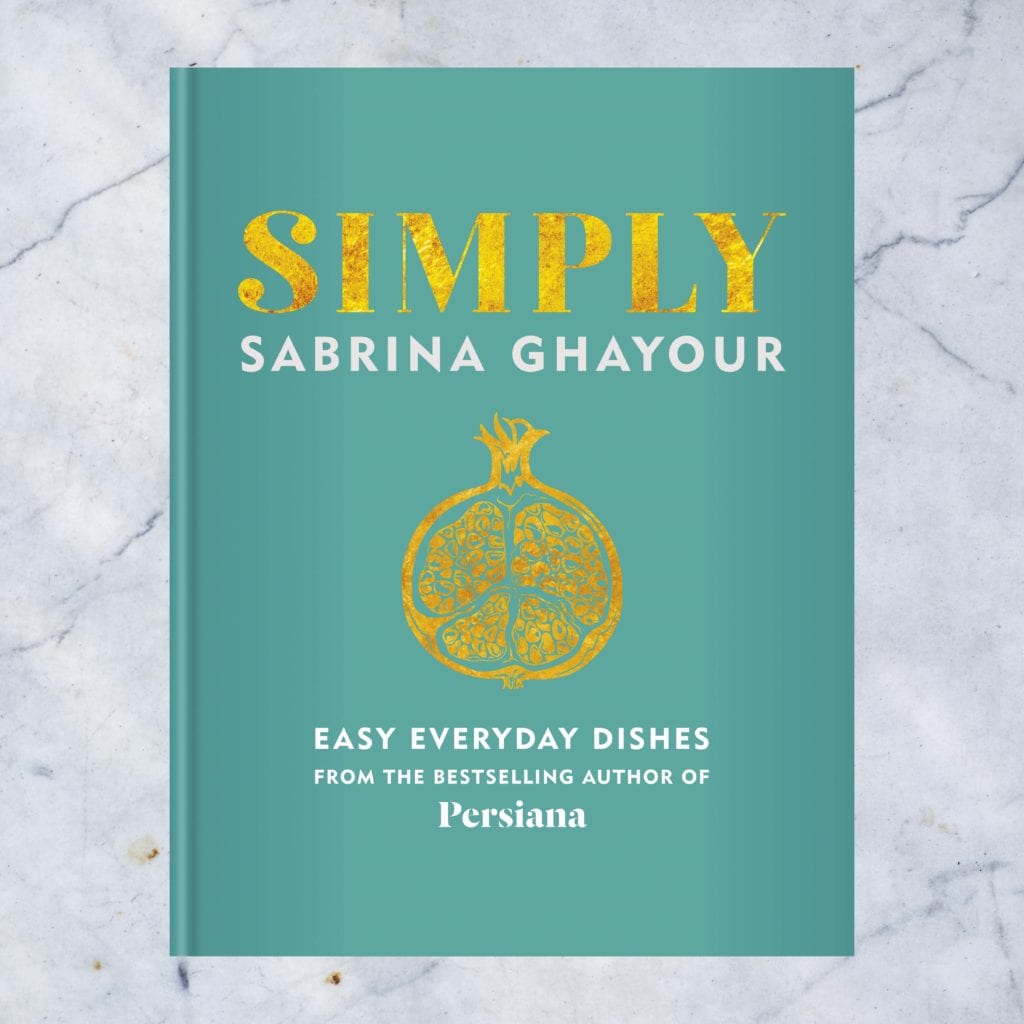 For bread beginners looking to eschew plain white loaves and avoid excess explanation and jargon, home baker Elaine Boddy's thorough book is a smart place to start. It has a full guide to making a starter, and her simple one-bowl process promises swift success. Available to buy online here, £17 (Page Street Publishing).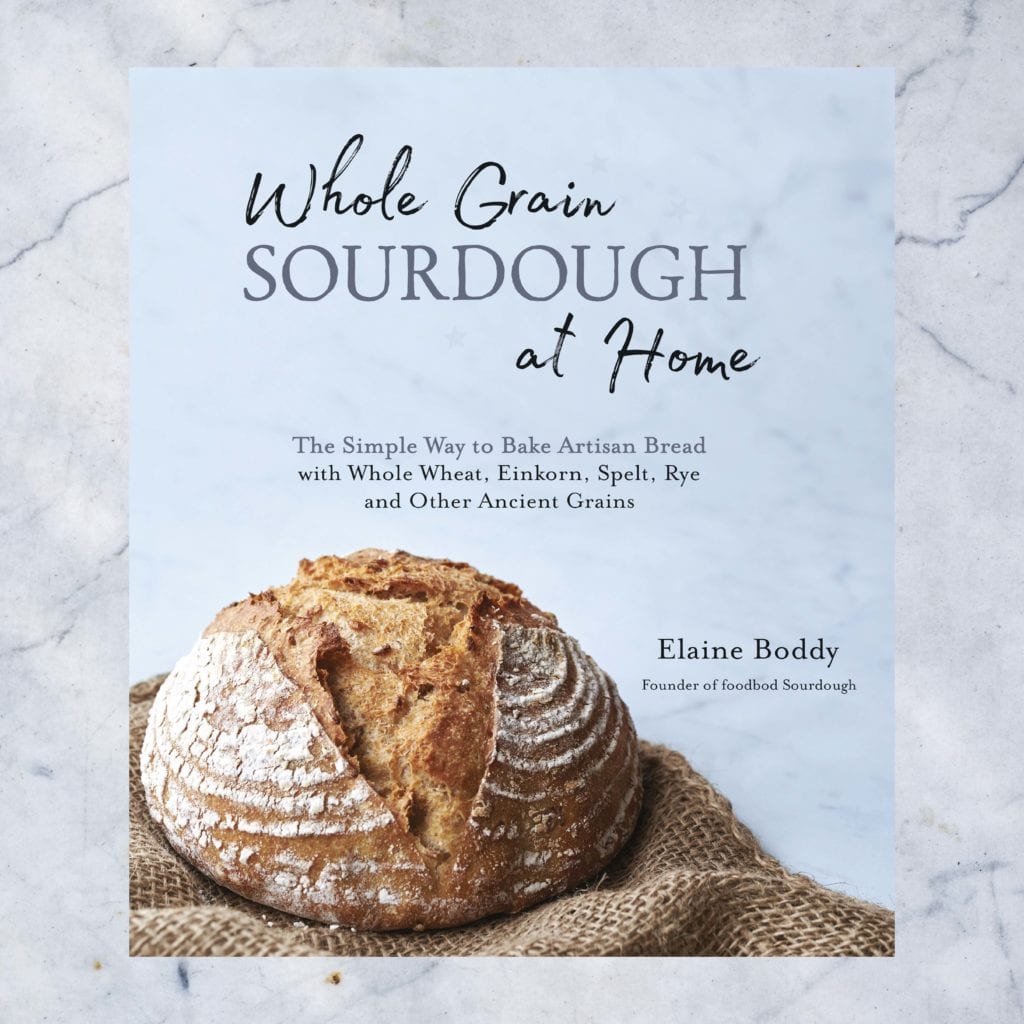 The Seafood Shack: Food & Tales From Ullapool
Kirsty Scobie and Fenella Renwick cook fresh local seafood for up to 300 people a day from their trailer in the village of Ullapool, on the northwest coast of Scotland. Winners of the Jane Grigson First Book Award, the authors combine recipes with tips on buying and prepping shellfish and essential accompaniments, plus fascinating glimpses into the lives of local fishermen. Available to buy online here, £20 (Kitchen Press).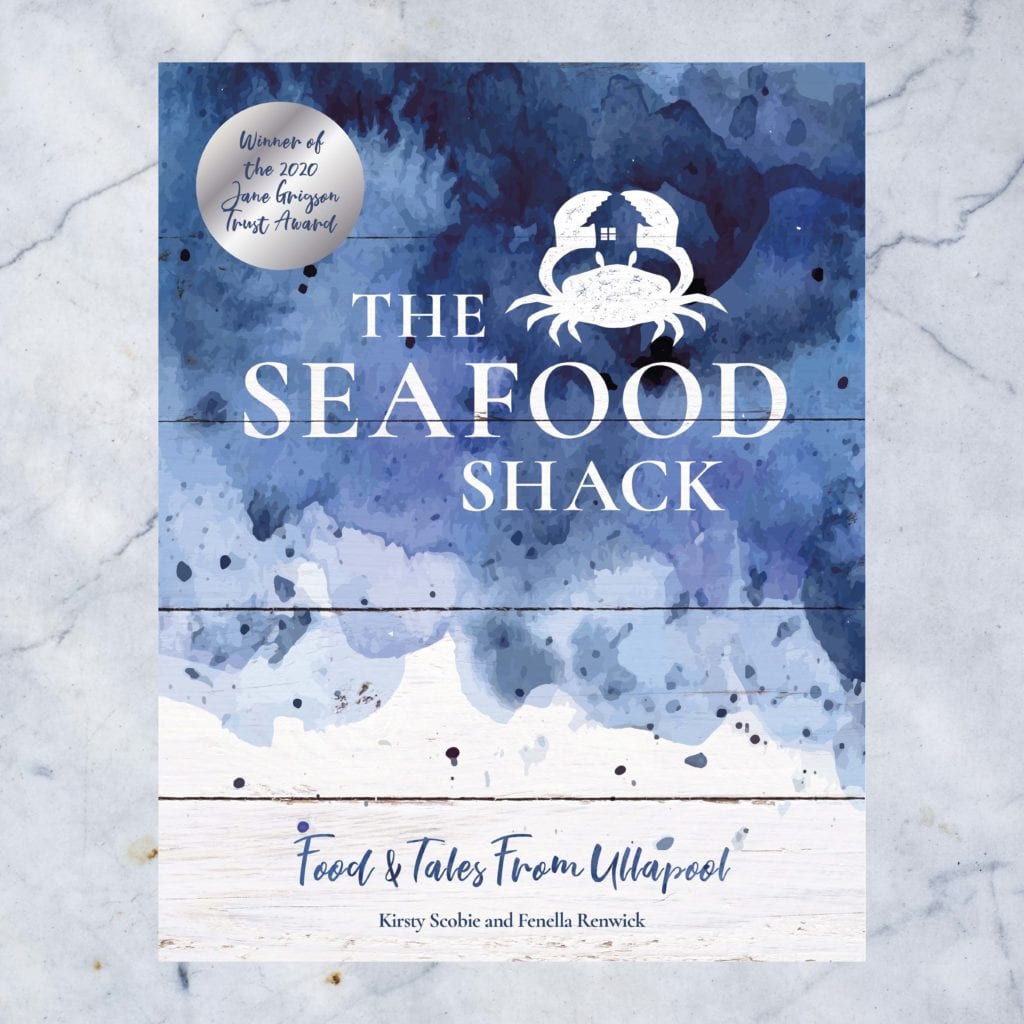 Eat Better Forever: 7 Simple Ways to Transform your Diet
Hugh Fearnley-Whittingstall's latest outlines seven ways to eat better (go varied, go whole, go with your gut…). As well as a wealth of recipes, there's sound advice about how to improve your diet and feel better for it. Science underpins every page, yet the advice is simple to follow and do-able. Potentially life-changing stuff. Available to buy online here from 31 Dec, £26 (Bloomsbury).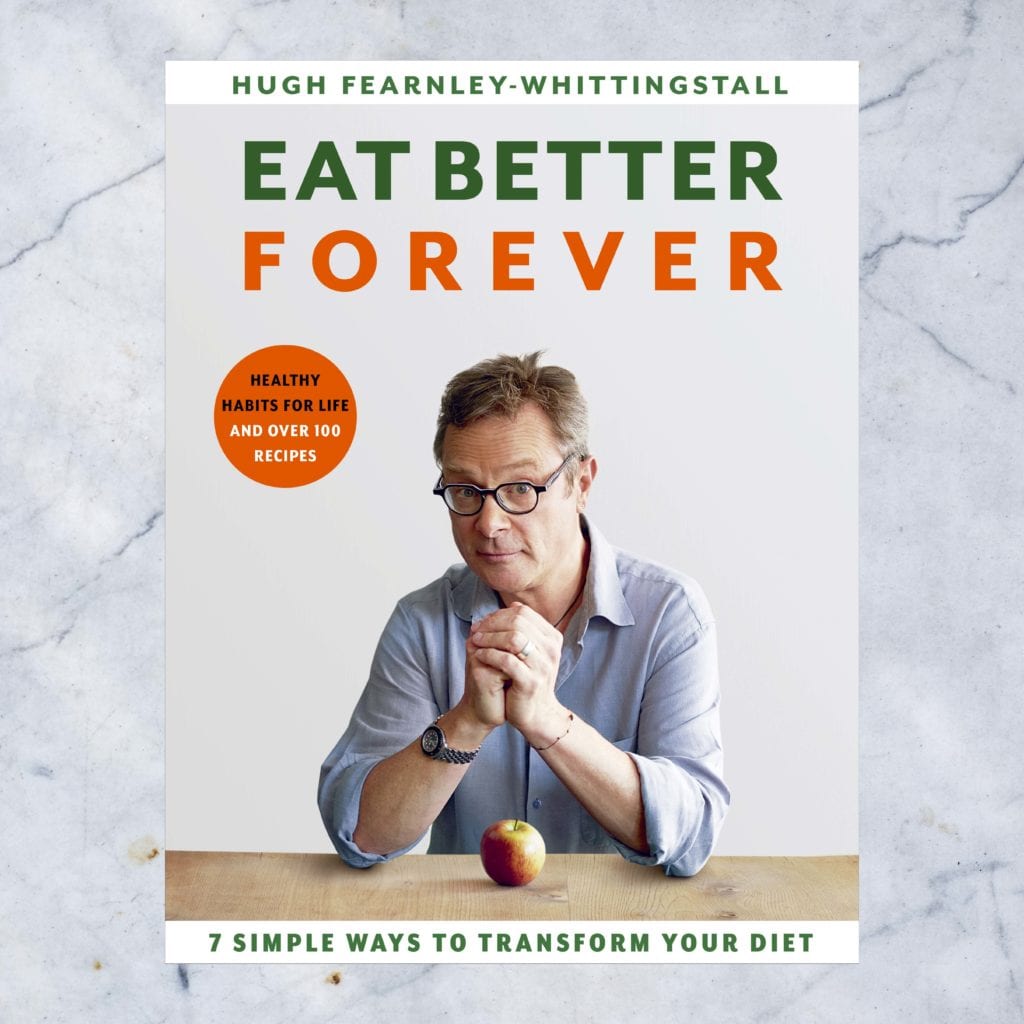 Aegean: Recipes From The Mountains To The Sea
Feel in need of a holiday? Don't we all… Take an armchair trip to Crete with Marianna Leivaditaki's atmospheric book in which she recalls her childhood on the island, helping at her mother's seaside restaurant and learning from her fisherman father. The recipes are redolent of summer sun and salty breezes – prawns with ouzo, orzo and courgette, and tomato and oregano fritters top the must-try list. Available to buy online here, £26 (Kyle Books).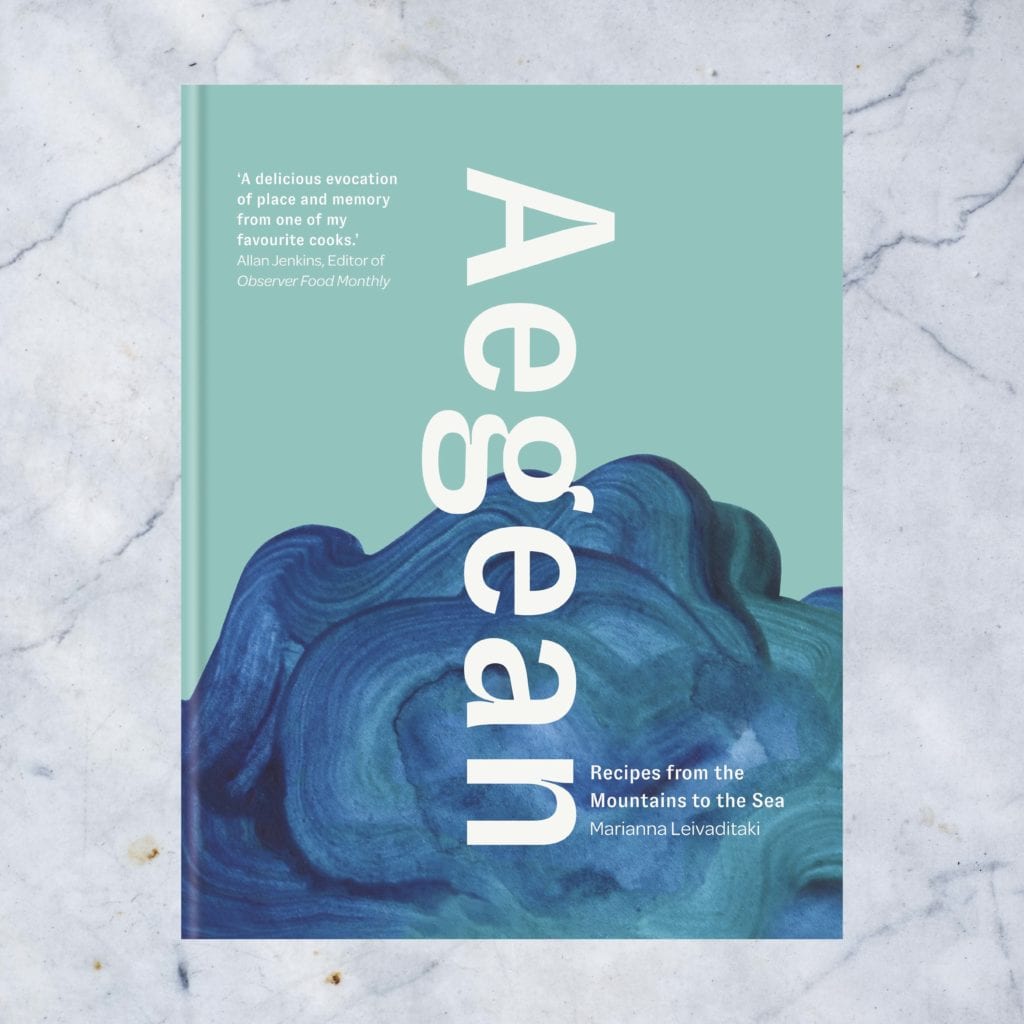 Summer Kitchens: Recipes and Reminiscences from Every Corner of Ukraine
Olia Hercules' third book is an ode to her Ukrainian roots, where ingredients are treated with respect, nothing is wasted, fermenting is king and people embrace the yearly joy of cooking in their traditional outdoor (summer) kitchens. It's all about revelling in the fruits of the land and working to preserve the bounty of the summer months to eat through winter. Olia invited fellow Ukrainians to contribute their memories of food and home, too, and those stories make for emotive reading, reinforcing the heart-and-soul tone of this wonderful book. Available to buy online here, £26 (Bloomsbury).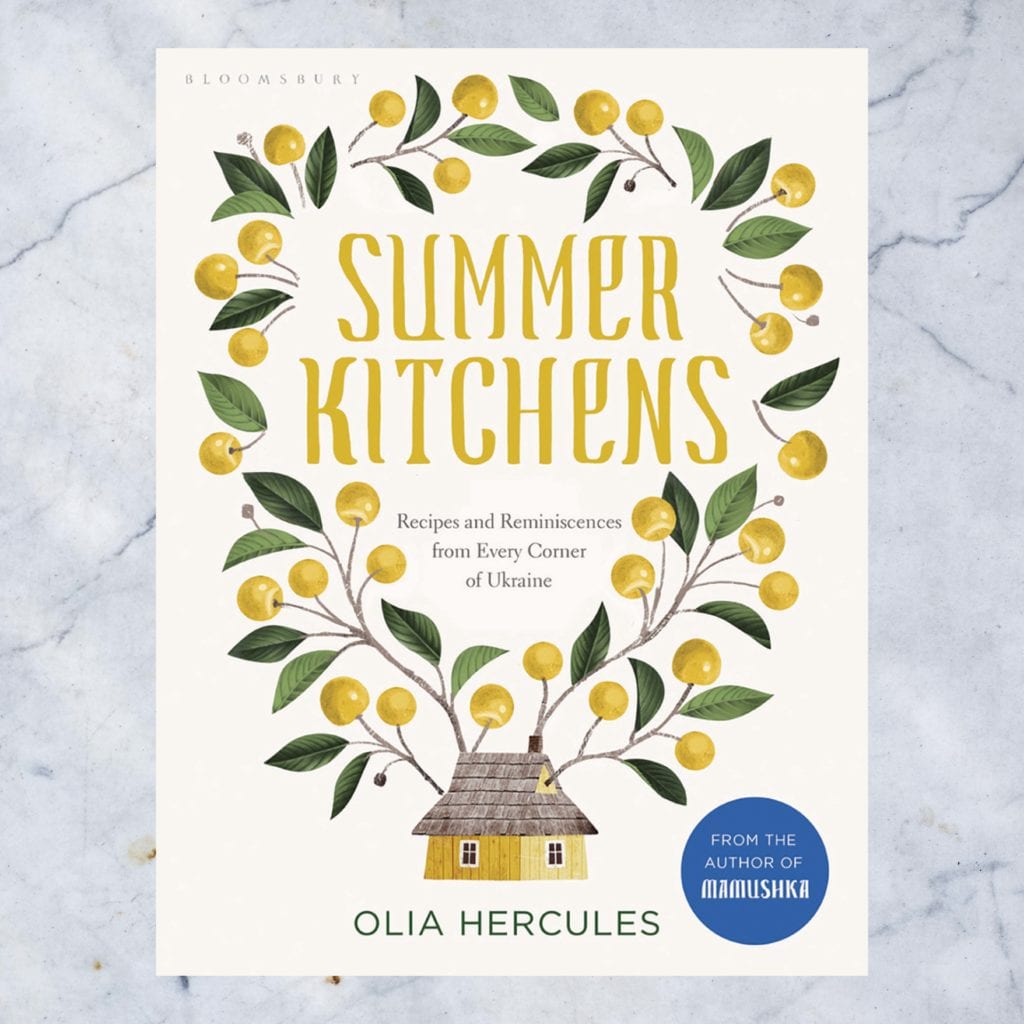 A Table for Friends: The Art of Cooking for Two or Twenty
Author Skye McAlpine is famous for her style, her ideas for dressing a table and serving dishes and, above all, for the ease and deliciousness of her recipes. This book is no exception, and how 2020-perfect that every recipe can be adapted for a big or small number. It's almost as if Skye knew… Available to buy online here, £26 (Bloomsbury).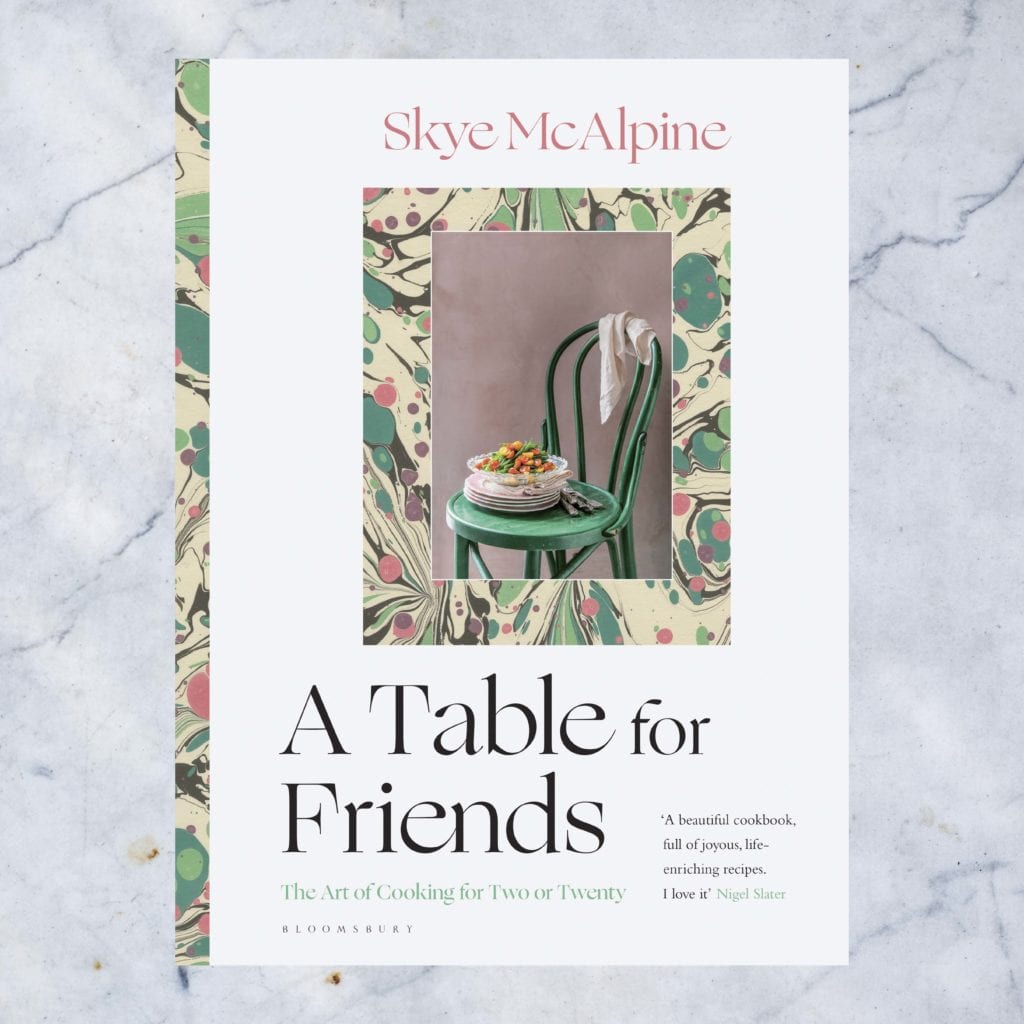 What a book. Any good cook knows that the art of pairing flavours and using just the right amount of this or that makes the difference between ordinary and sublime. Here, Yotam Ottolenghi and co-author Ixta Belfrage use their unique abilities with flavour to enhance the skills and knowledge of the reader. We featured recipes in the September 2020 issue of delicious. magazine, several of which have gone straight on the 'must cook regularly' list. This is a gem. Available to buy online here, £27 (Ebury Press).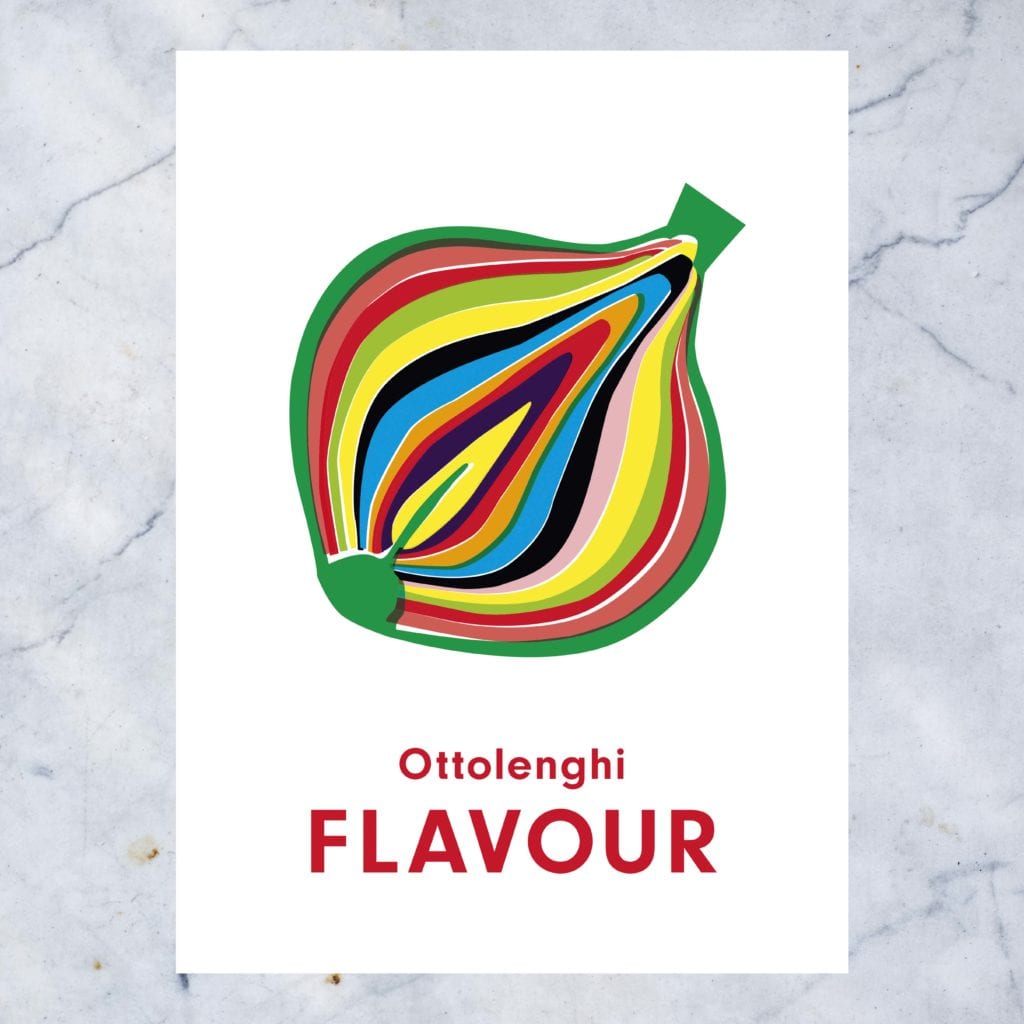 Community Comfort: Recipes From The Diaspora
Writer and photographer Riaz Phillips compiled and published this bountiful digital cookbook in just a few short few weeks to raise money for the Majonzi Fund, a bereavement fund that supports people from Black, Asian and Minority Ethnic backgrounds who have lost loved ones to Covid-19. It brings together over 100 recipes from the diaspora, from the Ghanaian street food kelewele (ginger and chilli-spiked fried plantain) to Mauritian mutton curry, including contributions from Bake Off favourites Benjamina Ebuehi and Ruby Tandoh and household names Romy Gill and Vivek Singh, alongside raising the profiles of talented lesser-known cooks and chefs from migrant backgrounds. Impressive for so many reasons. Available to buy online here, £10 (Tezeta Press).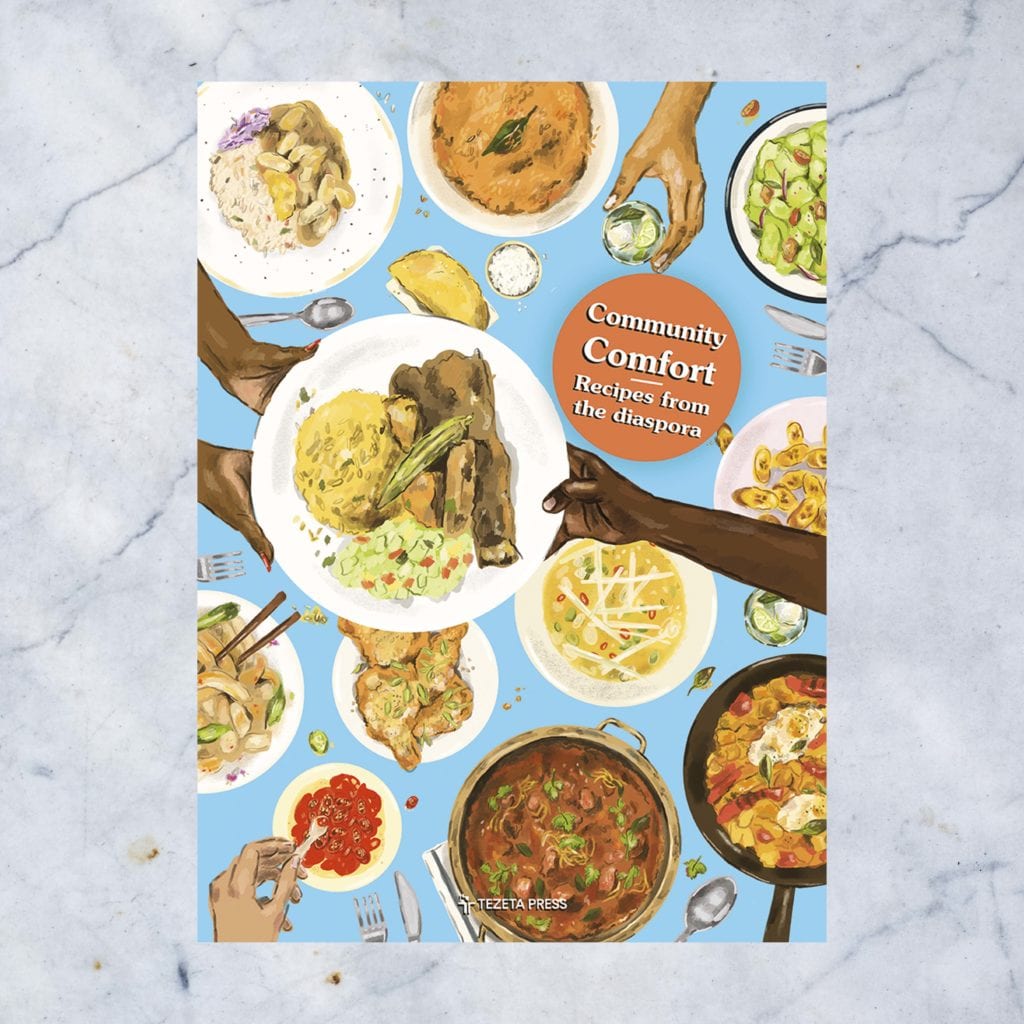 The genius behind London's acclaimed Holborn Dining Room restaurant has poured his pie-making expertise into a labour-of-love book. Yes, you can produce pies burnished gold and decorated to perfection – and you will. But what makes this book yet more special is the ethos underpinning every page: teamwork. Calum Franklin asserts every achievement is down to his team, and it's a joy to be reminded that people who lead by example and care about their team are rewarded with great results. It's no coincidence, folks. Available to buy online here, £26 (Bloomsbury Absolute).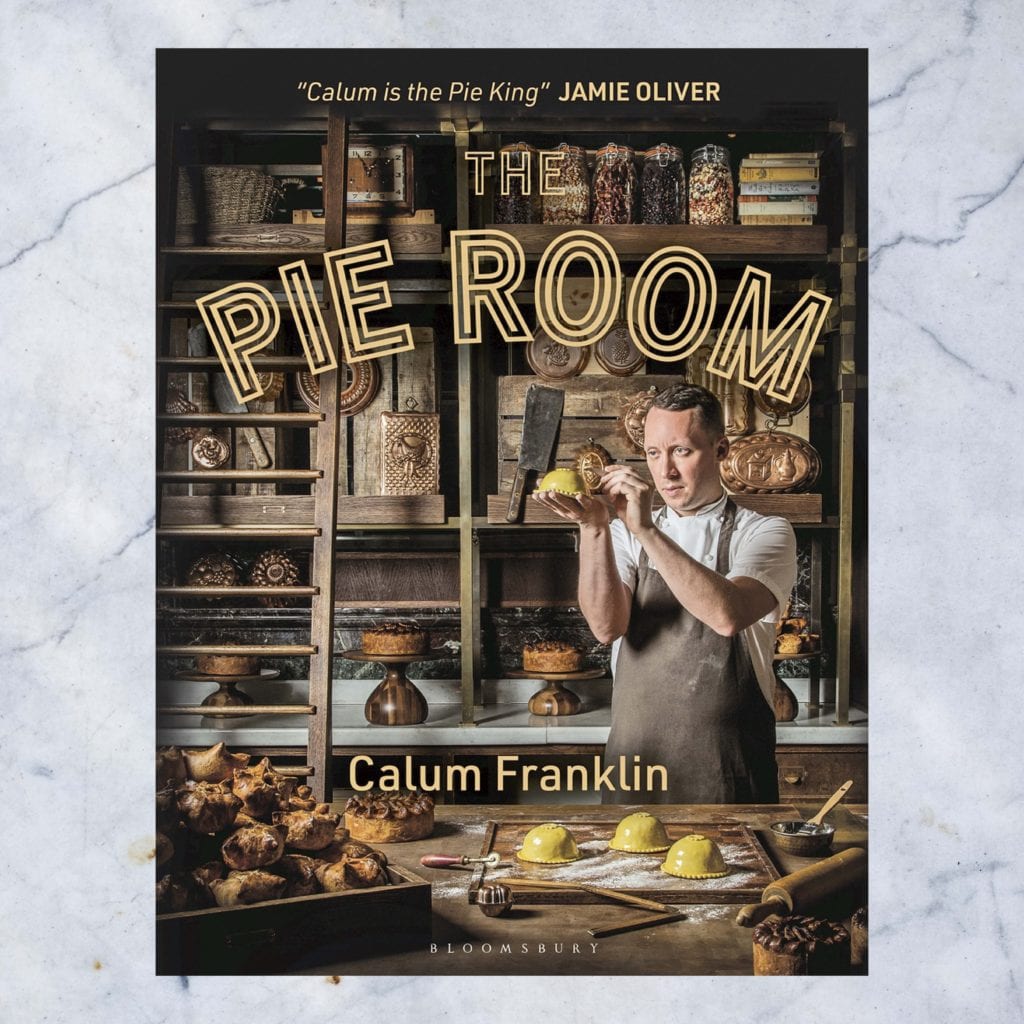 Restore: A Modern Guide to Sustainable Eating
This is Gizzi Erskine's ninth book and, alongside Slow, it's her best. Here, lick-off-the-page images are backed up by recipes that deliver both in looks and taste. The core message, though, is about sustainability and the impact your shopping and cooking choices have on the planet. Not all the ingredients are easy to come by, but there's plenty of doable stuff here. Available to buy online here, £25 (HQ).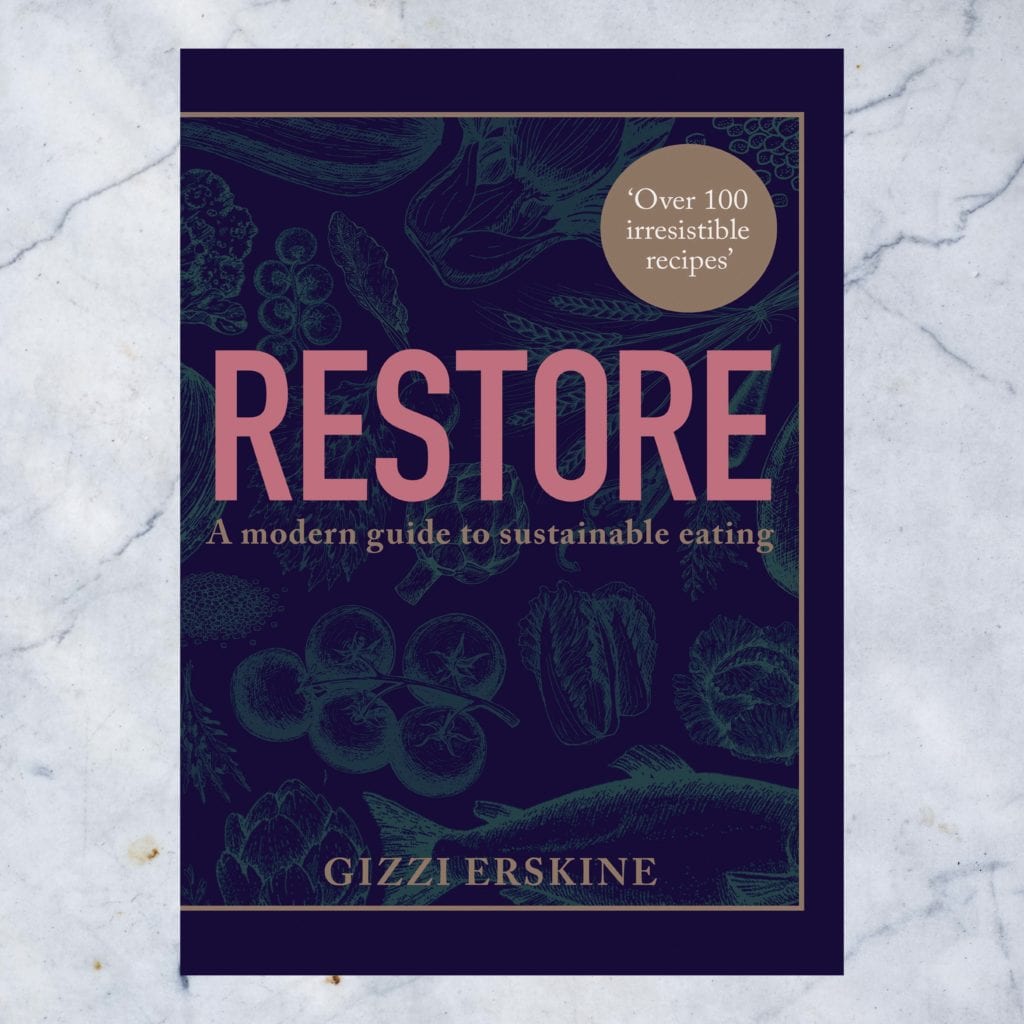 Root, Stem, Leaf, Flower: How to Cook with Vegetables and Other Plants
We're slightly biased when it comes to Gill Meller because he's been writing for delicious. for a few years, but there's a reason for that: his recipes are outstanding. Here, Andrew Montgomery's pictures take food photography to a new level of artistry. Gill is passionate about eating locally and seasonally, and his dishes prove that philosophy comes with a bonus: sublime taste. This isn't a vegetarian book, but it does make fruit and veg the hero. Inspiring stuff. Available to buy online here, £17 (Quadrille).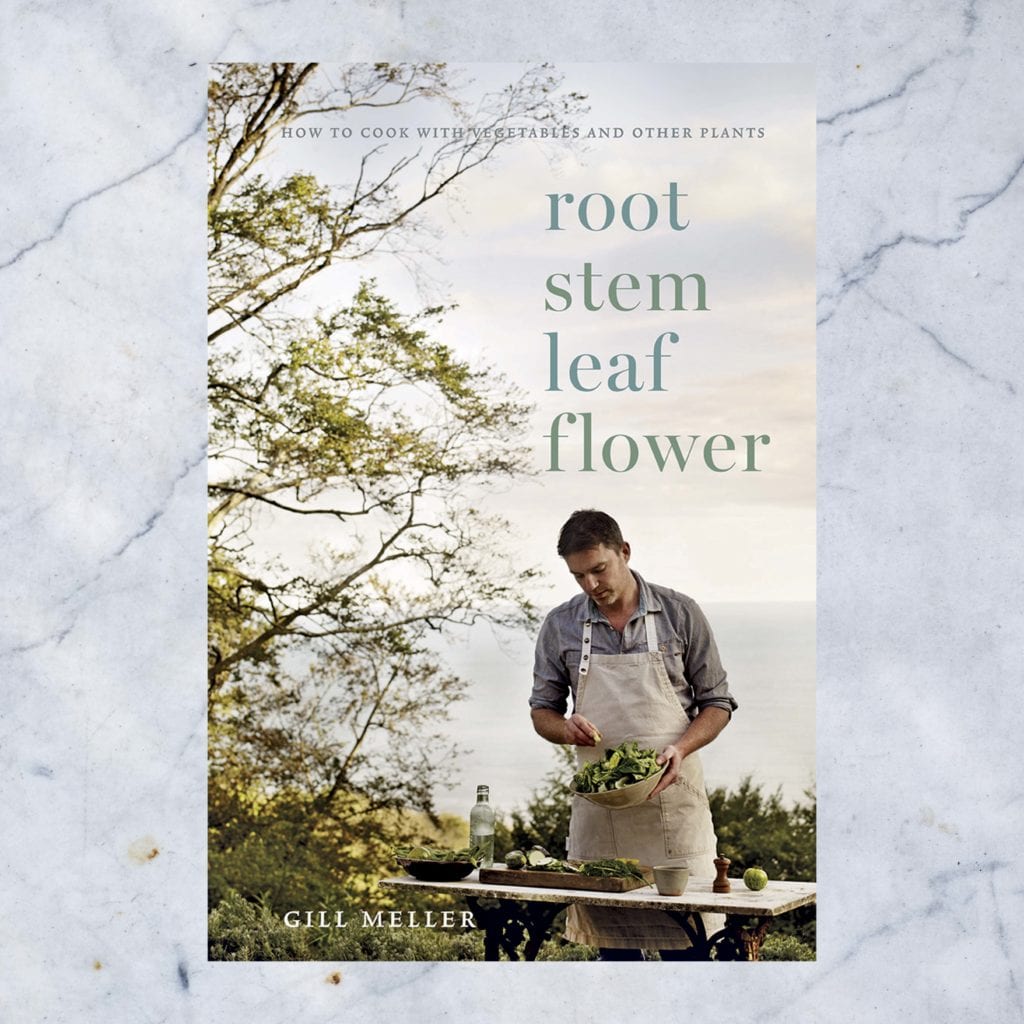 Spicing, layers of complex flavour, recipes full of heart, soul and a lifetime of experience… These are attributes you'll find in abundance in Roopa Gulati's excellent book. Best of all, the recipes are accessible and they work. A great addition to the groaning 2020 bookshelf. Available to buy online here, £20 (Bloomsbury Absolute).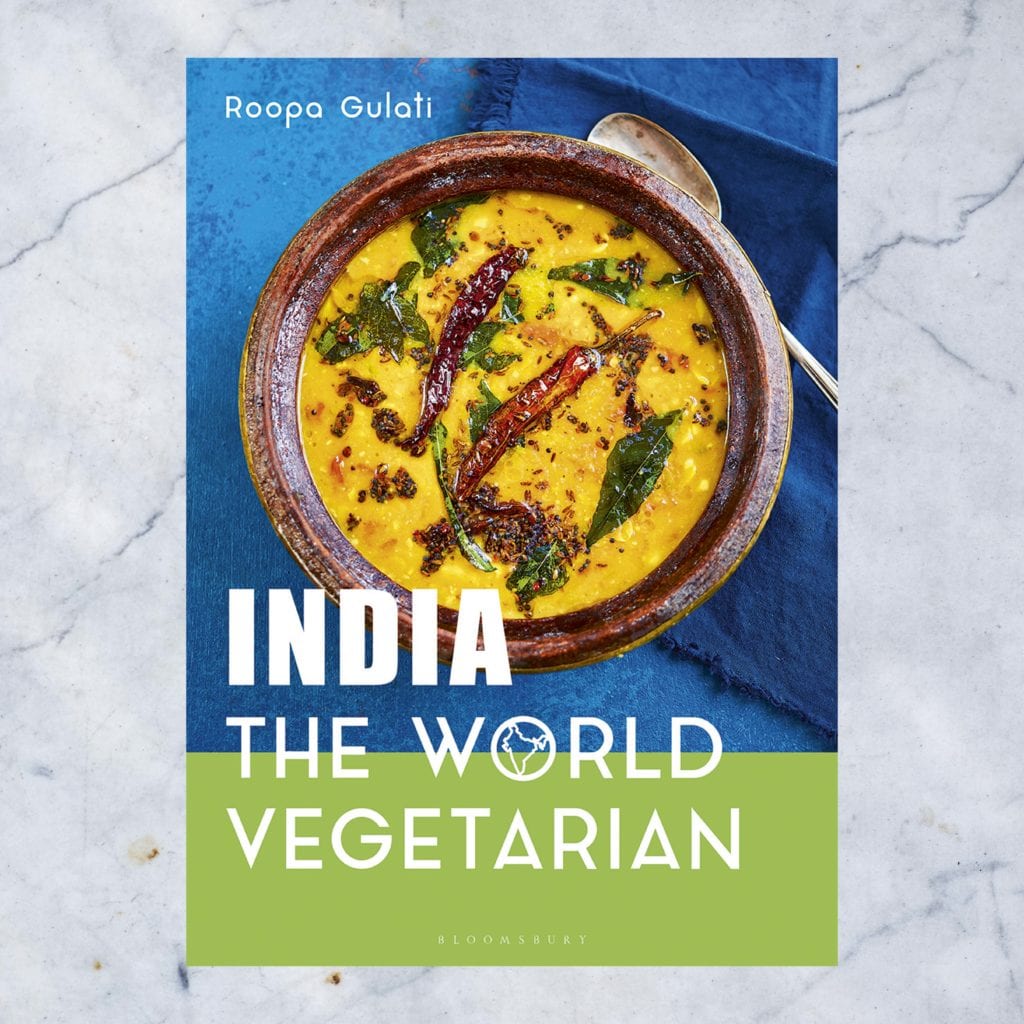 One of the publishing sensations of the year, Ravneet Gill's book will, if nothing else, elevate your choc chip cookie skills to another plane. Her enthusiasm is infectious and what the book lacks in an abundance of pictures it more than makes up for with tips and advice from an author who's learned through experience, refining her skills and nailing the details that guarantee success. Top tip: freezing cookie dough balls and baking them to order. Life-changing. Available to buy online here, £18.99 (Pavilion Books).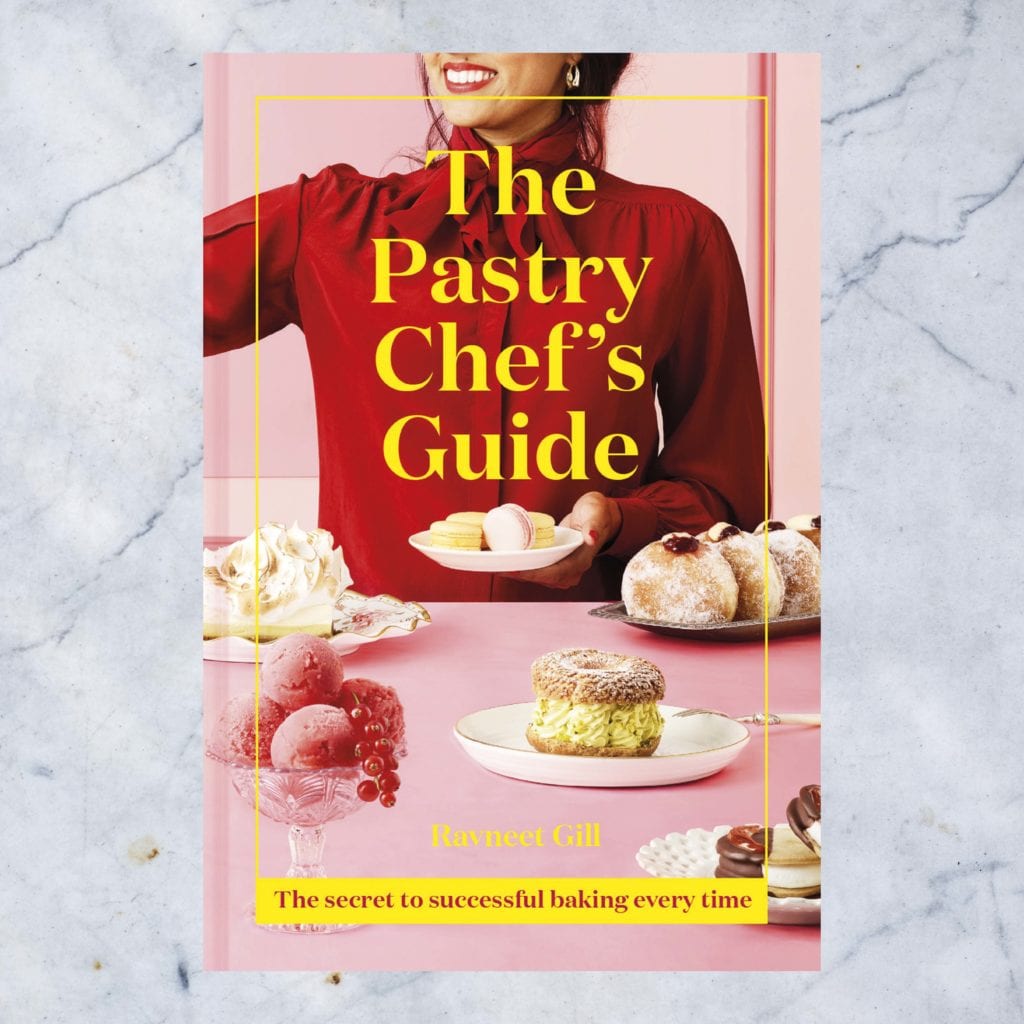 The Rangoon Sisters Cookbook: Recipes from our Burmese Family Kitchen
Emily and Amy Chung's book is a celebration of their Burmese heritage – a heritage they've been sharing through the palate-pleasing food served at their regular supper clubs for several years. Every picture zings with colour, the backgrounds, textiles and props interplaying with the vibrancy of the food like an artist mixing oil paints on a canvas. The recipes promise flavour and satisfaction, too, and all the above are reasons why the book was on the shortlist for the 2020 Jane Grigson First Book Award. Available to buy online here, £20 (Ebury Press).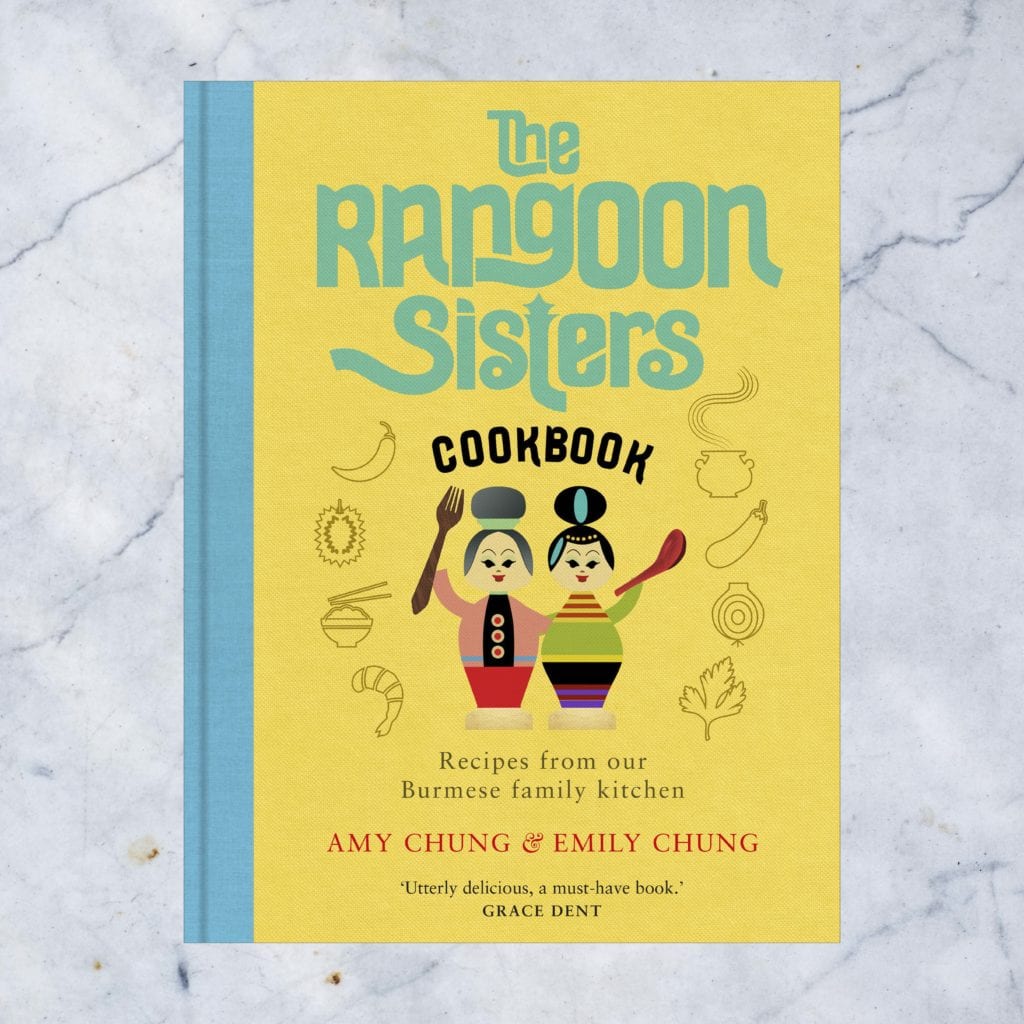 Plus… Eight great foodie reads
Loaf Story: A Love Letter To Bread, With Recipes
Writer, broadcaster and bakery owner Tim Hayward reflects on bread's enduring popularity, including the appeal of the white loaf. Chapters on sandwiches, cooking with bread and the things we put on toast overflow with heart, trivia and nifty ideas. Available to buy online here £20 (Quadrille).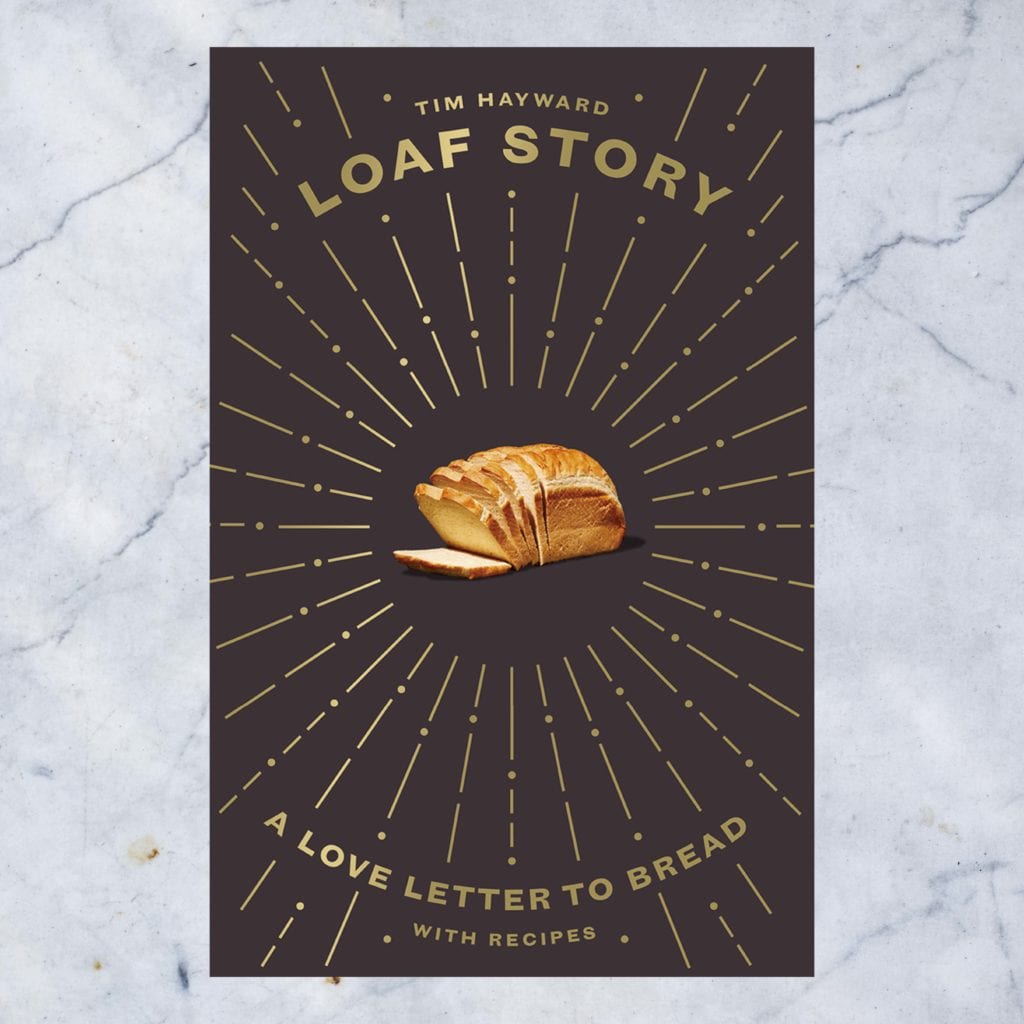 Dirt: Adventures in French Cooking
How many times have you dreamed of jacking it all in to have an adventure abroad – to live, work or just to dive into another culture? American writer Bill Buford has done just that with wife Jessica, who (luckily) shares his wanderlust.
First came a stint in Italy, then they uprooted from the US and moved to France, this time with two-year- old twins in tow, where Buford was set on becoming a chef – no matter that he couldn't speak French.
Dirt tells the story of Bill's determination to master cooking techniques in the gastronomic city of Lyon, where only perfection will do. Along the way he works in high-end kitchens, seeks advice from characters you immediately want to meet, learns fast, works at an intense pace – and isn't afraid to fail. Buford has an inexhaustible zest for life; the book is a tour de force. Available to buy online here, £18.99 (Jonathan Cape).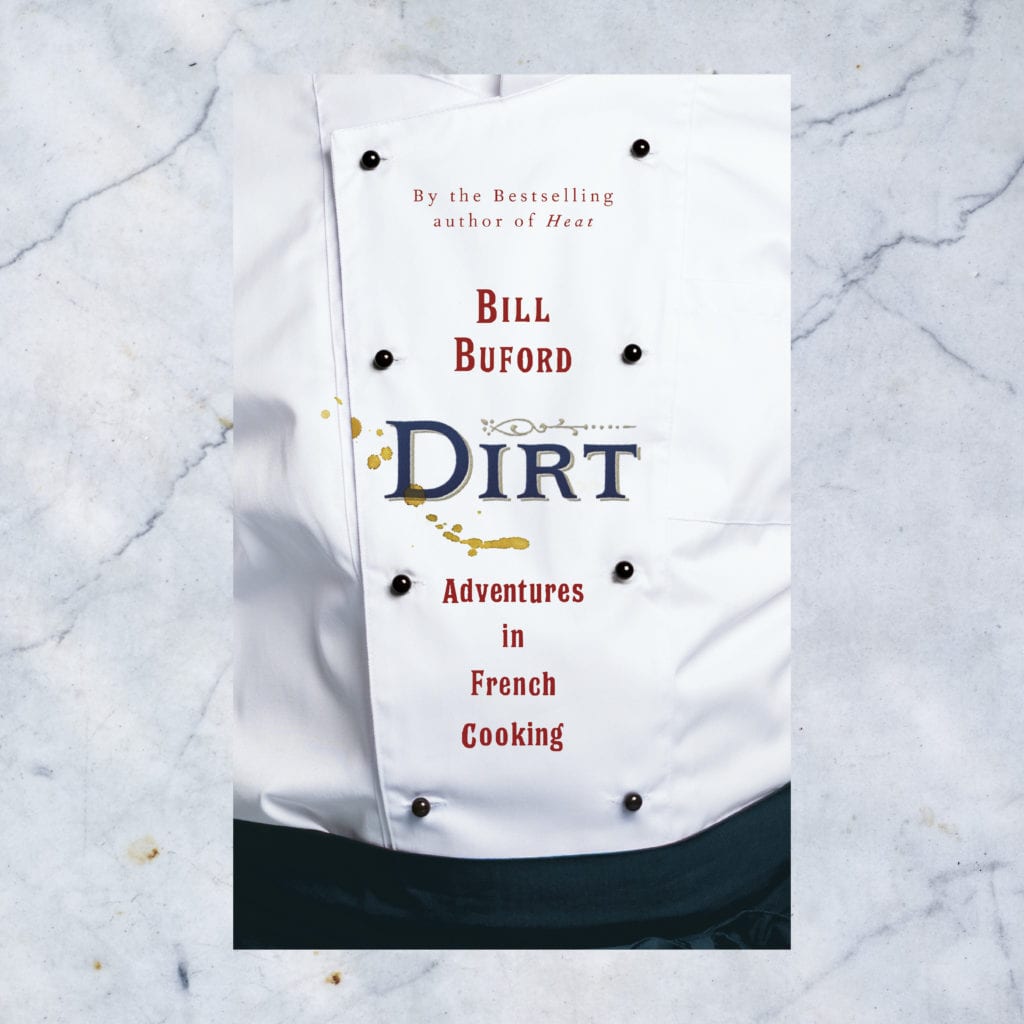 The Food Almanac: Recipes and Stories for a Year at the Table
Taste the year month by month with menus, recipes, tips and evocative essays in this new anthology compiled by Miranda York from the food platform At The Table. There are contributions from top food writers including Elisabeth Luard, Felicity Cloake and Nik Sharma. Another Jane Grigson First Book Award shortlistee. Available to buy online here, £16.99 (Pavilion Books).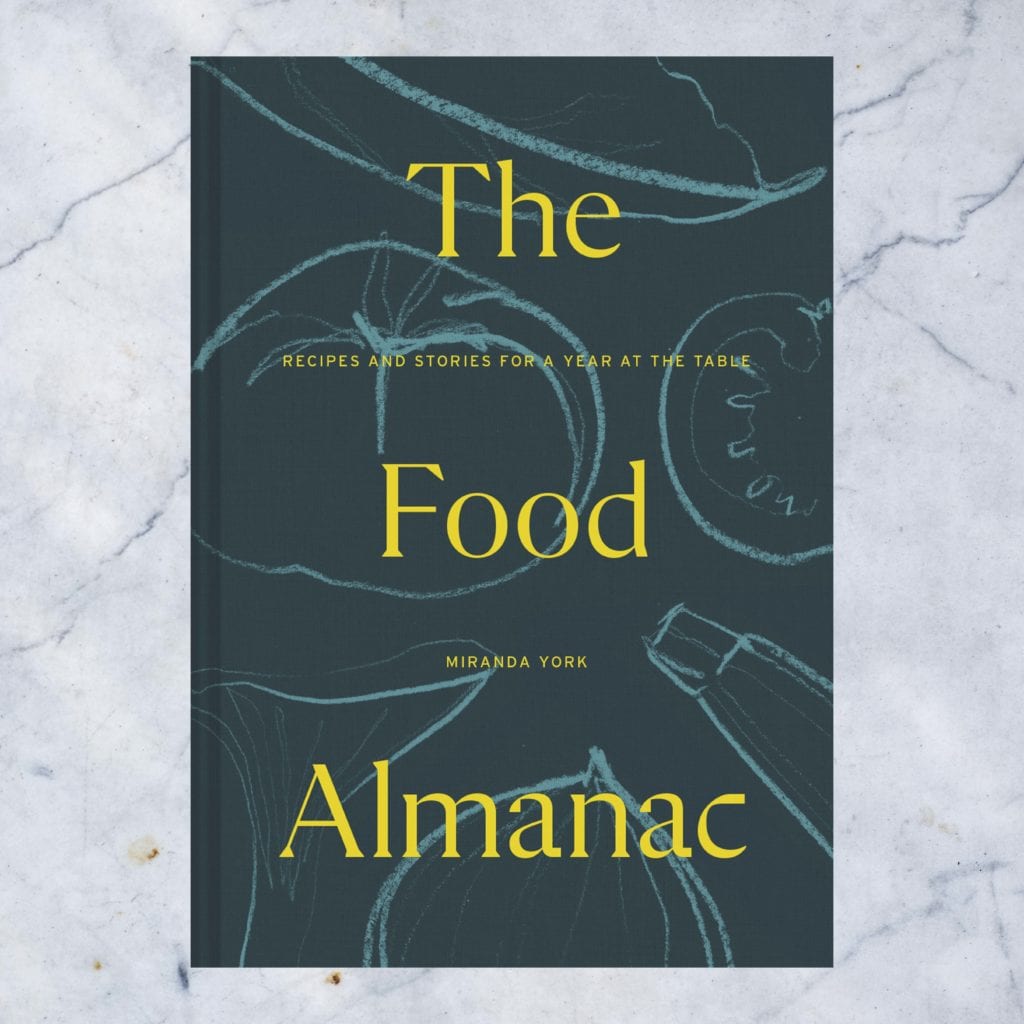 Hungry: A Memoir of Wanting More
Grace Dent's Hungry was responsible for Karen losing four hours one Saturday immersed in Grace's acute observations of home, humour and heartache, rippled through with life-altering memories of Brownie badges, thawing turkeys, then, later, a life so different from how it began. Outstanding writing from first page to last, from one of the UK's foremost food critics. Available to buy online here, £16.99 (Mudlark).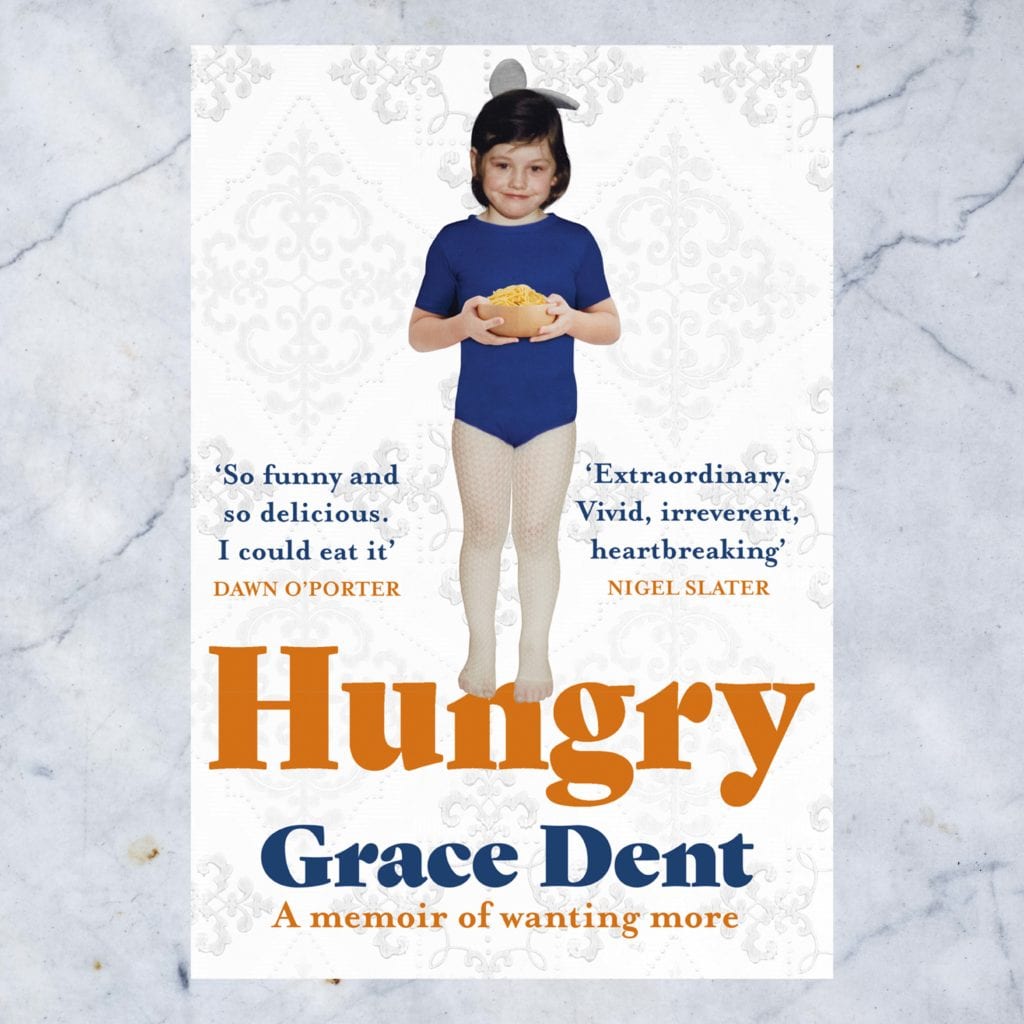 Scoff: A History of Food and Class in Britain
Why are Brits so obsessed with class? Pen Vogler's book goes a long way towards answering that question, viewing it through the lens of our food likes, dislikes and foibles that reveal so much about who we are and where we come from. There's no worthiness here, though. This is a rip-roaring read packed with wit and anecdotes you'll find yourself sharing with friends over dinner… Or is that supper? Available to buy online here, £20 (Atlantic Books).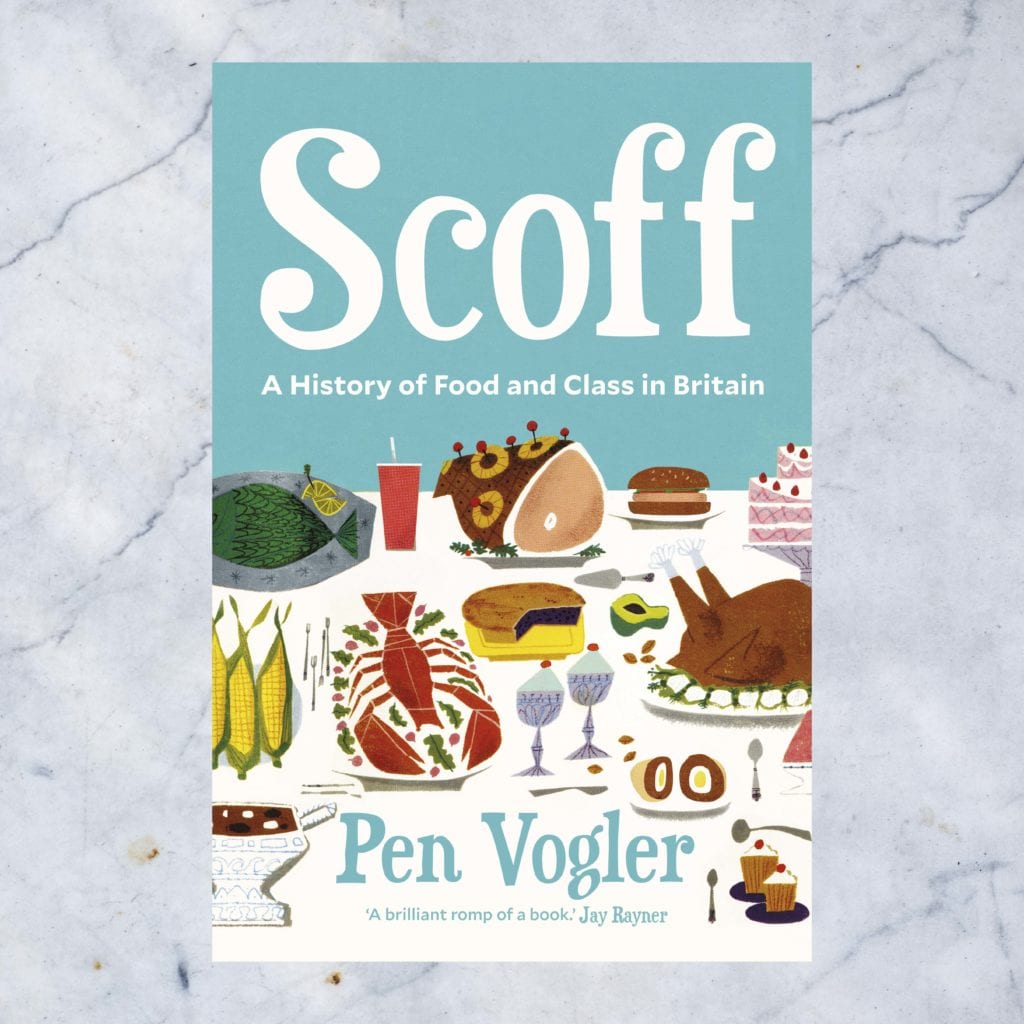 Yes, this is a recipe book but it's probably not one you'll cook from – unless you want to set aside a day or two for a complex 10-parter. Tom Kerridge's latest is a tour de force – an astonishing tribute to the cooking that earned his acclaimed The Hand and Flowers pub not one but two Michelin stars. And yet the author retains the knack of appealing to a broad audience. This is a coffee-table book you need strong biceps to lift; one to dip in and out of, to revel in and hope you might just attempt making a velvet-smooth ice cream one day… Available to buy online here, £40 (Bloomsbury Absolute).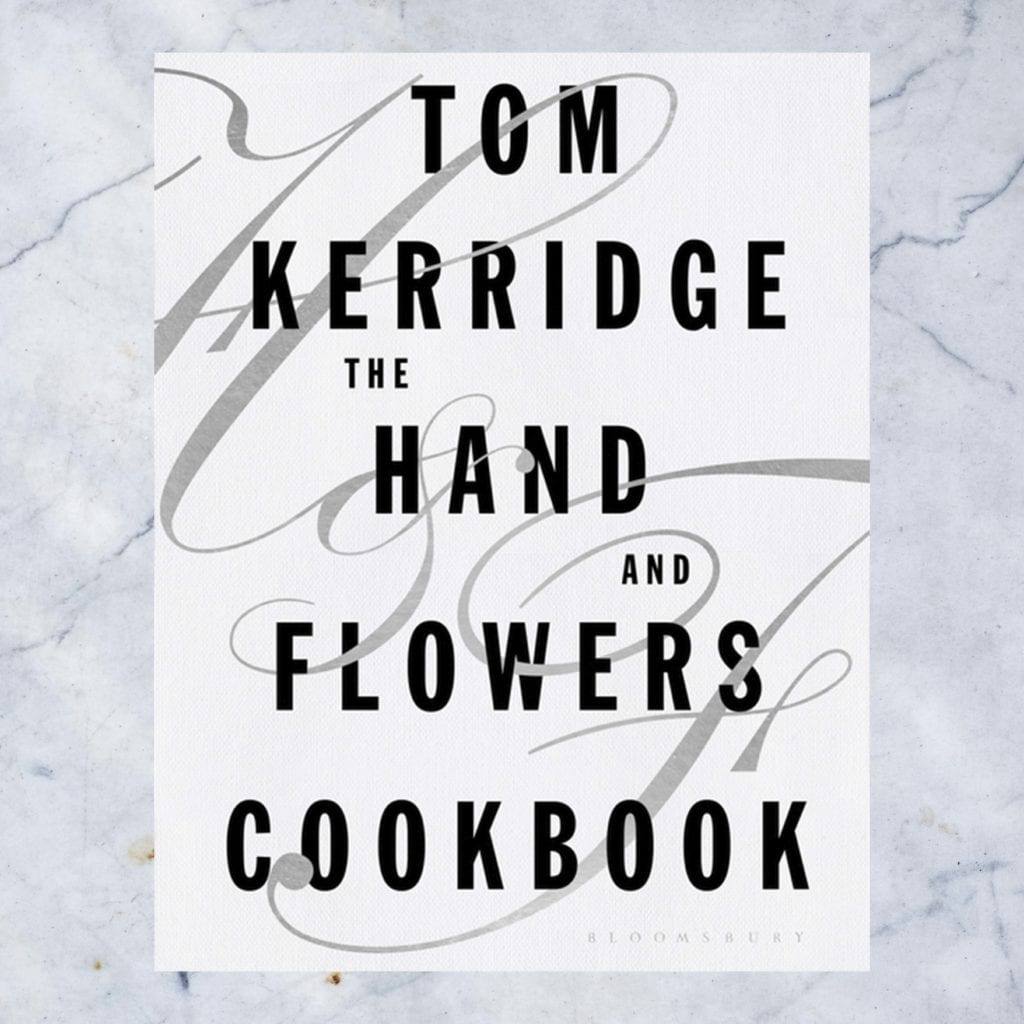 Taste and the TV Chef: How Storytelling Can Save The Planet
By delicious. magazine's former podcast producer Gilly Smith, this is a food book with a difference. Gilly looks at the effect television – food programmes, to be more precise – have had on our eating and cooking habits, led by cooks whose personalities are as big as the ripples their presenting style creates. But this is also about where our food comes from, championing producers and the artisans who've worked so hard to change the face of food in the UK today. Well worth a read. Available to buy online here, £22 (Intellect).
Parwana: Recipes and Stories from an Afghan Kitchen
Durkhanai Ayubi explores Afghanistan's diverse cultural history and challenges received wisdom in this stunning book, tracing her family's journey to their Adelaide-based Afghan restaurant, Parwana. Recipes are by her mother, Farida. Available to buy online here, £20 (Murdoch Books).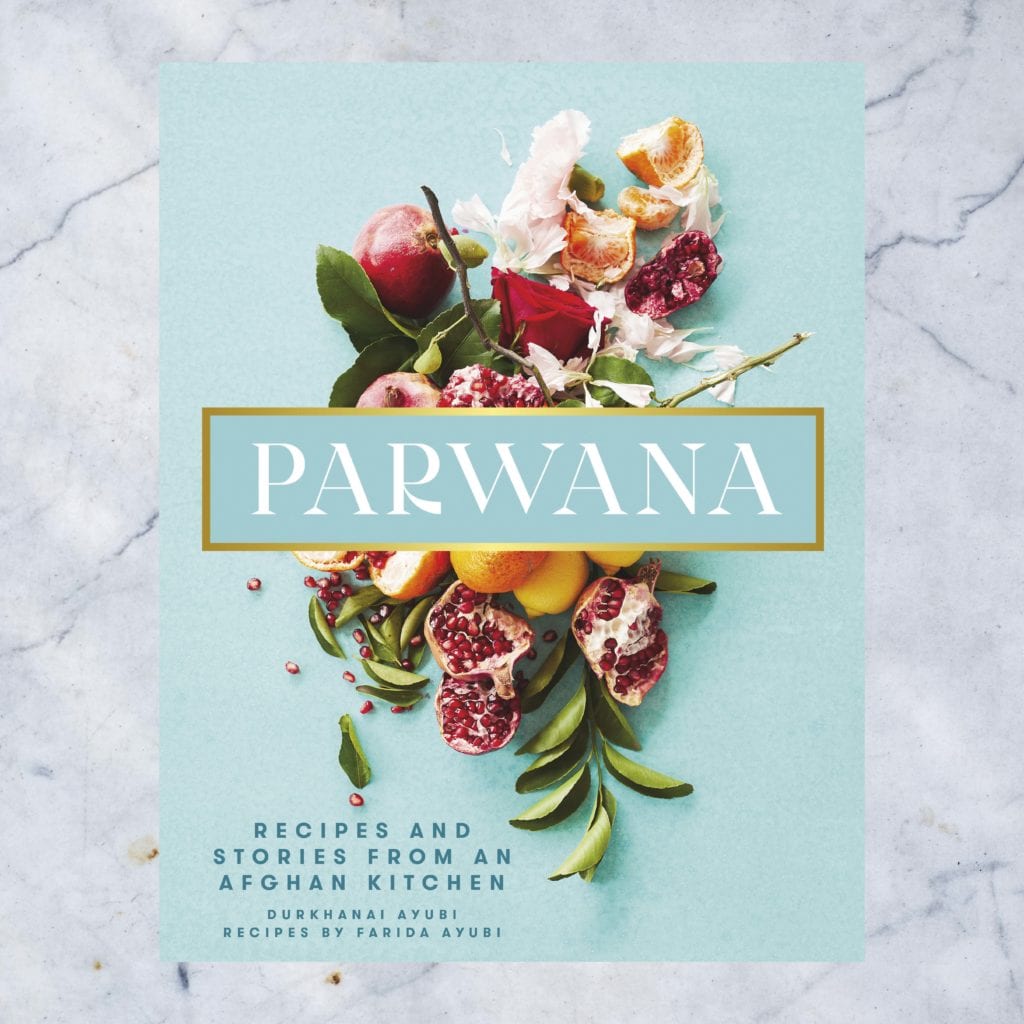 Compiled by Karen Barnes & Phoebe Stone (additional words by Susan Low).