Is it time to move on from your favourite wine?
Are you partial to a glass of wine? Do you like to dabble with the decanter? Do you have a specific wine that you just can't do without? Well, you're about to have your wine world turned upside down. Joe Fattorini from The Wine Show has named several on-trend wines that could result in you parting ways with your favourite.
From bubbly right through to reds, be it pinot grigio, shiraz, sauvignon blanc or prosecco – Joe recommends an alternative so that you can change things up while still satisfying your palate.
Bubbly: Swap prosecco for franciacorta from Lombardy, Italy
You might love prosecco but by the start of summer 2017 you will be falling head over heels for franciacorta. It's been referred to as a step up from the prosecco and referred to as 'Italy's champagne'.
Joe says: "more serious than Prosecco and made in the same way as Champagne, it's warmer, more generous and fleshier. It has a personality of its own and I know plenty of people who prefer it."
Try it: Fratelli Berlucchi Brut 25 Franciacorta DOCG NV (£22.50, Ocado)
Whites
Swap pinot grigio for picpoul de pinet from the Rhone Valley, France
Picpoul is a fresh, fruity grape from Southern France with a ripe, juicy flavour and just a squeeze of citrus to make the perfect seafood wine. If your go-to is normally a pinot grigio, you won't regret making the switch to this.
Try it: Hen-Pecked Picpoul de Pinet (£7.99, Waitrose)
Swap sauvignon blanc for calvet fleur baron from Bordeaux, France
A Sauvignon Blanc is a firm favourite for many at the moment, but to switch to something more interesting, then this white from Bordeaux is the ideal, refreshing choice. You might never turn back after giving it a World Wine Week whirl. Joe says: "The area is better known for its reds, but their whites are delicious, complex and smokey. This is one of my favourites!"
Try it: Calvet Fleur Baron Bordeaux White 2015 (£8.50, ASDA)
Swap sauternes for vinsanto from Santorini, Greece
Volcanic wines are on-trend in 2017 and one of those worth making the switch to is vinsanto – it's a delicious sweet wine from Santorini. The distinct, funky flavour is influenced by the ash and pumice from volcanic eruptions years ago. Joe says: "A sweet wine aged, for anything between four and 40 years, in barrels making an unctuous, complex, multi-layered wine."
Try it: 2008 Santorini Vinsanto, Argyros Estate (£26, winetrust100.co.uk)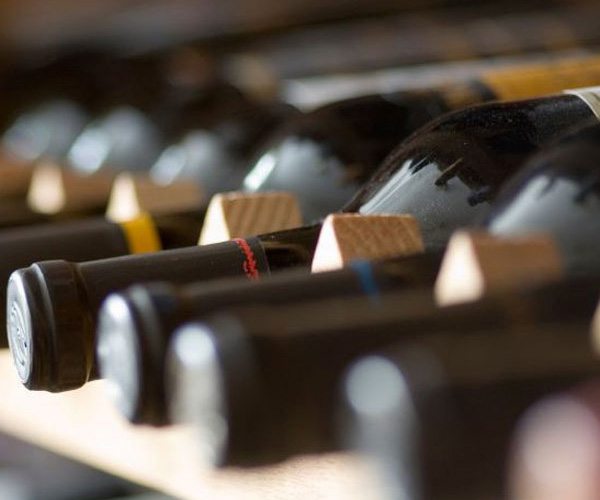 Swap chablis for godello from Northern Spain
The little known godello grape should be booming in popularity with it's classy, refreshing taste of delicious ripe fruit. Any chablis fan should be converted in seconds and won't have any need to go back. Joe says: "Stop drinking chablis, as there's not much to go around from the last couple of vintages and look to Northern Spain instead. Albariño was the variety that got everyone excited for a few years – a vibrant, seafood-loving white with a mineral tang but now it's been joined by godello which has a similarly light aroma and a perfume of white flowers."
Try it: Montenovo Godello 2015 Valdesil, Valdeorras (£10.99, Majestic)
Reds
Swap pinot noir for frappato from Mount Etna, Italy
Another on-trend volcanic wine and a must switch for fans of pinot noir… or if you're looking to impress with your little-known wine choices – look out for frappato from the Mount Etna region in Italy. It's a versatile, medium bodied style that is best served slightly chilled with light meals such as salads and grills. Joe says: "Like a warm-climate pinot noir, with delicious strawberry fruit and a versatile, medium-bodied style. Best of all, it's light enough that you can serve it slightly chilled with salads and grills."
Try it: Frappato (£48 for a case of six, Marks and Spencer)
Swap cabernet franc for mencia from Northern Spain
For a fruity and bright red that you may not have tried before, mencia from Northern Spain is a great alternative to cabernet franc. Spain as a whole is a really exciting wine region this year, so make sure you try at least one this summer. Joe says: "If you love fruity and bright reds, then you must dig out mencia. All wine lovers should be looking to Spain as it's a wine lover's paradise at the moment."
Try it: Valderroa Mencia (£11.99, Waitrose)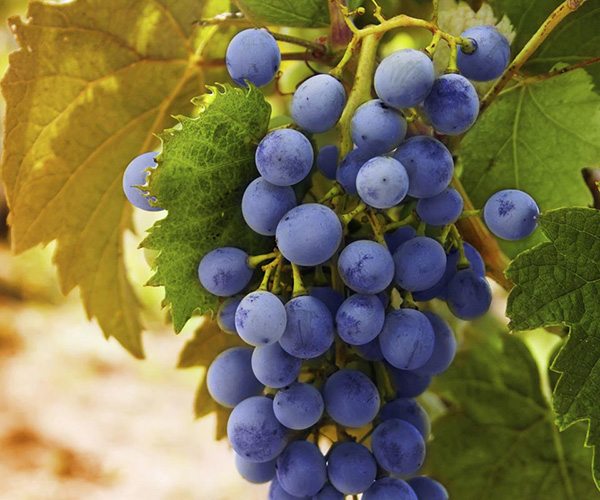 Swap shiraz or chateauneuf du pape for grenache from the Rhone Valley, France
2017 has already seen a big focus on grenache and it's the Southern Rhone Valley that is making some of the most exciting ones out there. These juicy and hearty options are perfect for those looking for something with class that are also great value. No more need for the shiraz! Joe says: "This is the incoming age of grenache. Wineries in Southern Rhone Valley are making grenache-dominant reds with class, panache and yet still good value."
Try it: Serabel Cairanne Cotes du Rhône Village (£8.79 , Waitrose)
The best budget wine
Joe says: "If you like good value wine then there are two things to have in mind. One is the Rhone Valley – making stunning wines, the other are the discount Supermarkets like Lidl and Aldi. As it happens they are constantly winning awards for their wines. Combine the two and you have some of my favourite wines of the year, and all for under a fiver!"
Try it: Côtes Du Rhône Villages (£4.29, Aldi)
Find more information, and a full World Wine Trends guide by Joe Fattorini in collaboration with Celebrity Cruises, here.
Subscribe to our magazine
Subscribe to delicious. magazine for HALF PRICE
Subscribe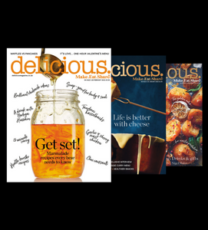 Join our newsletter
Packed with menu ideas, recipes, latest competitions and more...