Take a look inside the Nantwich Food and Drink Festival 2018
The exuberant and very popular Nantwich Food and Drink Festival in the heart of the very pretty town of Nantwich was a great location for our round of judging in the Northwest region. Every year, at the end of the summer, Nantwich transforms itself into a veritable foodie heaven for a long weekend of fabulous food and drink not only from Cheshire but from all over Britain and beyond.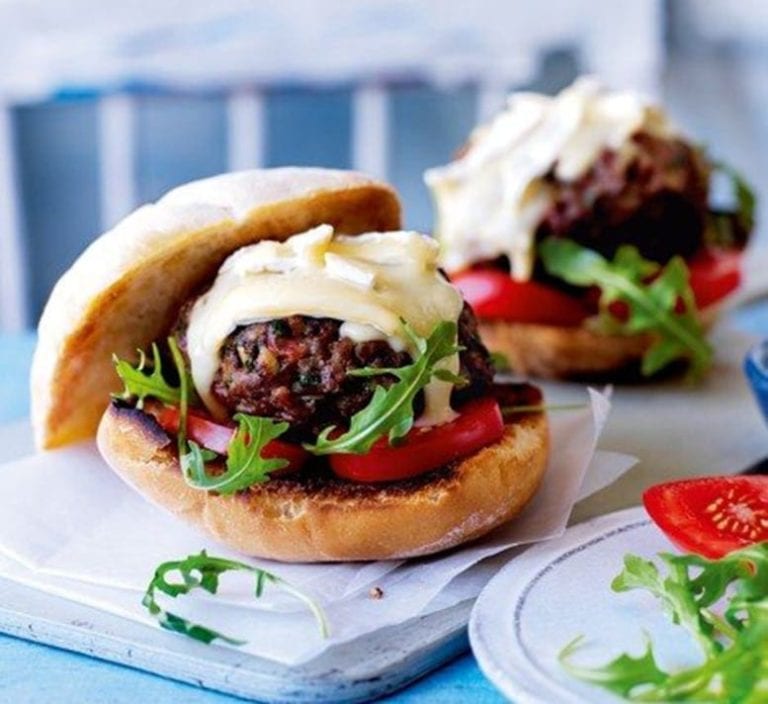 I saw someone selling authentic Sicilian Cannoli and was fascinated by the idea of a vineyard in Pembrokeshire called Cwm Deri. There was fabulous Greek Souvlaki which smelled absolutely mouthwatering, someone else was selling Dutch Street Food (who knew?) and the best burgers had to be the 100% Yorkshire Wagyu Beef  – WagyuLookinA.
Sadly, I had little time to taste very much at all as I needed to get the judging underway, but I could certainly tell that every single person attending the festival seemed to be tucking in with great gusto! There was so much variety and choice, I was very impressed, and everything seems so brilliantly organised, with no end of cheerful, helpful volunteers in their high visibility gilets with "Nantwich Festivals" written across the back.
I could sense that the people of Nantwich are obviously very proud of their town, and they seem to have developed a real tradition and tremendous skill when it comes to organising festivals, which would of course explain why they are so well organised and so calm!
As well as their annual and deservedly famous Food and Drink Festival, they also have a Jazz and Blues Festival at Easter; a Words and Music Festival in October; Holly Holy Day in January, which commemorates the lifting of the Siege of Nantwich during the English Civil War on 25th January 1644 the locals wearing sprigs of holly in their hats to celebrate the end of the siege is what gives the day its name. I am told that during the day you can expect to hear music and see historical re-enactments, as well as the curiously named molly dancing and plough witches!
As if all that was not enough to keep this little town busy all year round, they also host the famous Nantwich Agricultural Show and the annual International Cheese Awards, just one mile away at Dorfold Hall. There is obviously a lot going on in Nantwich and I for one will be returning to join in some of the fun!
The judges 
Joining me on the Fisher & Paykel trailer this time were four very impressive judges, who really knew a thing or two when it came to choosing out Northwest shortlist.
Clarissa Hyman, Vice president of the Guild of Food Writers is an award winning freelance writer, consultant and lecturer, specialising in food and travel and without question revealed herself to be the most generous of our judges when it came to awarding the scores! Joan Ransley, who lives in Ilkley, West Yorkshire, is a photographer and food writer.
Carol Wilson is a food writer and cookery consultant and also a restaurant inspector. Having seen him as a judge in Antrim, we were joined once again by the marvellous Peter Gott, who kept us enthralled with his deep knowledge of all things Cumbrian and left us wondering if there really anything this man doesn't know about pigs!  He was also, by the way, the toughest judge on our panel!
Having never been to this part of the world before, I was very glad to be surrounded by such knowledgeable locals and we spent several hours discussing tasting and deliberating over the fourteen very strong entries from this region, taking great care, as always to be mindful of the judging criteria. We finished up with 10 products going through to the shortlist for the finals, which will take place in October at Borough Market.
As always, my congratulations go out to all those who made it through to the final shortlist, and sincere commiserations for those products that didn't quite make it – better luck next year perhaps!
This week 
In the meantime, I'm off to Leamington Spa next week for the next round and I'm particularly excited at the prospect of tasting the many garlic entries that await us, as well as the Barbe di Frate – a kind of spindly salad vegetable from Italy, but now grown in the Midlands!
Subscribe to our magazine
Subscribe to delicious. magazine for HALF PRICE
Subscribe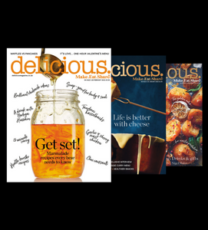 Join our newsletter
Packed with menu ideas, recipes, latest competitions and more...