Take a look inside The Abergavenny Food Festival 2018
The Abergavenny Food Festival has to be the granddaddy of them all.  If you have never been, this is a very well-established, highly-respected food festival that takes over this entire small Welsh town with its stunning Black Mountain backdrop.
It welcomes literally anybody who is anybody in the food world, and thousands upon thousands of enthusiastic, hungry and thirsty visitors.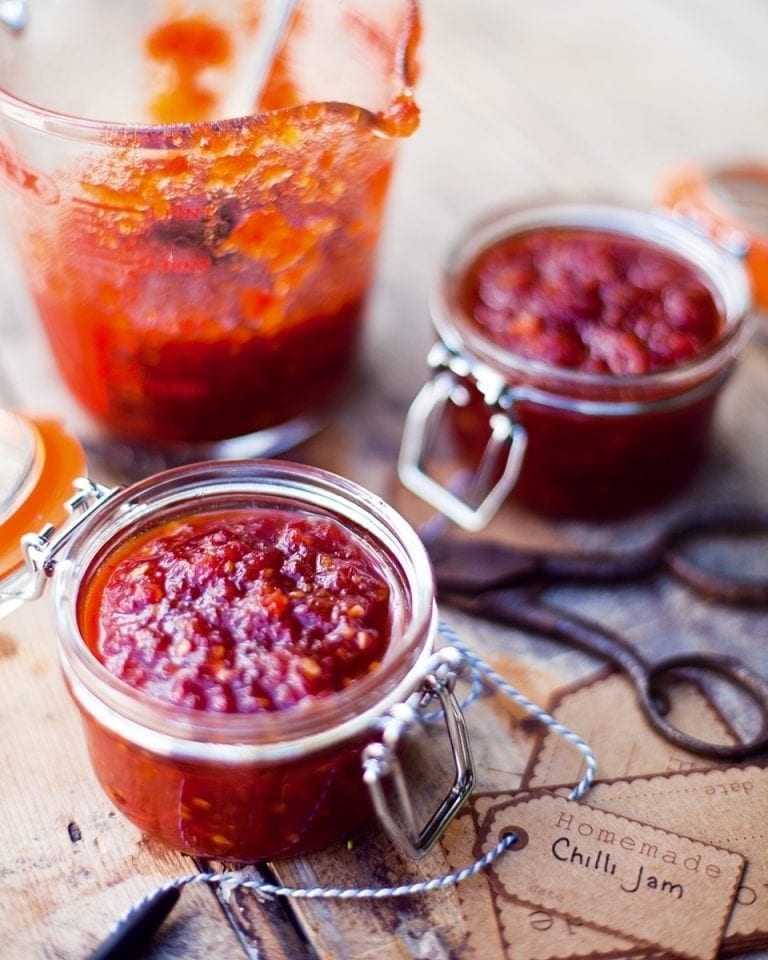 The setting 
The entry price is not cheap at £10 to £18 per person, depending upon whether you are coming for the weekend or not.
But, it is so brightly packed with stalls and food and drink activities, some of which are included in the ticket price, such as The Cyrus Todiwala Cookery School and the Severn and Wye Smokery Eel Release at Llangorse Lake.
You can kick back to listen to Jose Pizarro in conversation at the Borough Theatre talking about his life in food, or visit a talk about 20 years of the Abergavenny Food Festival entitled Festival Stories and Secrets with a panel that included several of our Produce Awards judges, including Christine Smallwood and Franco Taruschio, along with the festival founders Martin Orbach and Chris Wardle.
Nobody could possibly walk away disappointed.  It's a truly amazing and very well organised and enticing programme that begins on the Wednesday and ends on the Sunday night, and we were part of it with our Welsh Round of the delicious. Produce Awards 2018 judging!
Only six short miles from the English border in the Brecon Beacons National Park, the market town of Abergavenny is considered as a gateway to Wales.  Apart from the annual food festival, or perhaps partly because of it, the town and surrounding area have become a bit of a gastronomic Mecca, with some pretty amazing gastro pubs, restaurants and inns all proudly serving delicious local food.
It is also extraordinarily beautiful here; especially when the sun is shining, and the leaves are just begin to turn, showing us their autumn colours.
The judges
My Fisher & Paykel judging trailer was parked in Lion Street, surrounded by street food stalls selling everything from London Gin to vegetable sprouts, cheese to super-hot chilli dishes.
My three venerable judges, all very much a part of the area and of the Festival; were the legendary Chef Franco Taruschio, founder, with his wife Anne, of the famous Walnut Tree restaurant. Now 80 years old, Franco is still busy and still as mad about good food as he ever was. Food writer Elisabeth Luard, and the teacher and food writer Lindy Wildsmith flanked him.
Very surprisingly, for a country that is so food focused and rich in amazing local produce and products, there were only 19 Welsh entries for the delicious. Produce Awards 2018. But among these were one or two products that were honestly outstanding and made our rather severe judges get really worked up into a state of excitement.
"It was during my long, post judging clearing up session that the most exciting thing happened on the Fisher & Paykel trailer"
The standouts 
Notably, the St David's Kitchen Crab and Lobster Pate entry was entirely eaten up – a moment where the tasting turned into more of a feasting!  It is really a thing of great loveliness, with just the most perfect hint of tarragon that somehow really makes it unforgettable.
I am still smitten by the perfection of The Preservations Society's Blissfully Blackcurrant Sirop – the poshest Ribena you'll ever sip. But Hallets Perry was unquestionably the best entry we had to accompany the aforementioned pate.
After about 5 hours of careful tasting, and often quite heated deliberation, interrupted constantly by passing acquaintances, colleagues or just friends who hopped up on to the trailer to say hello and swap Festival gossip; we finally had our final shortlist.
Those nominated for the finals, together with the other 8 regional shortlists will be going through the final judging next month spread over 2 days and held at Borough Market under the eagle eye of head judge Prue Leith.
Too hot to handle 
It was during my long, post judging clearing up session that the most exciting thing happened on the Fisher & Paykel trailer.  A complete stranger, eyes watering, mouth open, cheeks scarlet, flung himself bodily on to the trailer, gasping for milk.
I instantly recognised a serious chilli mistake and handed him a pint of the white stuff. He gulped this down immediately before pleading for more, his voice still very weak and his complexion no less dramatically red.  I gave him another pint, at which point he was able to tell me what happened: "They did say it was going to be hot" he said, deeply embarrassed,"but I really thought I could take it".
He was unable or unwilling to share any other information as to what he had eaten or where, but all I know is that milk does seem to put out the chilli fire, and I was happy to help!
All in all, it was really amazing to be a part of this extraordinary, very special event in Abergavenny. I really hope we will be back here again next year and that there will be a lot more wonderful Welsh entries for the delicious. Produce Awards 2019!
Meanwhile, next up, on September 27th I'm off to Suffolk for the Aldeburgh Food and Drink Festival, to prepare for the final regional round of judging of all our wonderful entries from the East of England.
Subscribe to our magazine
Subscribe to delicious. magazine for HALF PRICE
Subscribe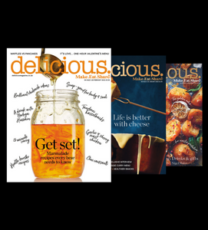 Join our newsletter
Packed with menu ideas, recipes, latest competitions and more...