Viva Britalia
When you think of British food, pies, pasties and cheese come to mind. However, there are a growing number of British farms that are adapting traditional Italian methods and producing air-dried cured meats, from salami and pastrami to bresaola and coppa. Sharon Campbell selects some of the best of the British Italian-style charcutiers.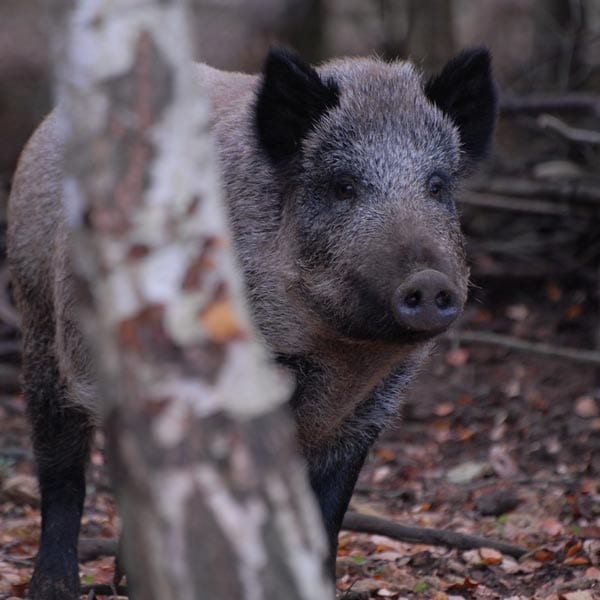 Laverstoke Park Farm
is an organic farm based in Hampshire that has its own herd of Asian water buffalo. After visiting eight different mozzarella producers in Italy, former Formula One driver Jody Scheckter found that the mozzarella over there did not have the same taste or texture of mozzarella eaten in England; as a result he decided to buy equipment that would produce mozzarella exactly like that which he ate in Italy. He appointed an Italian mozzarella specialist to act as consultant, and his dairy processing manager was sent to train in Italy. This has all paid off: the result is such an amazingly creamy, authentic-tasting mozzarella that you'll swear is from Italy.
Website
Another British farm that is producing its own buffalo mozzarella is
Golden River Farm
in Buckinghamshire. The owners also learnt how to make traditional mozzarella by travelling to Southern Italy, where they were taught the craft by an elderly woman. On returning to the UK they've transformed milk from their own herd of water buffalo into the creamy Italian cheese and also make another well-known Italian delicacy – pastrami. Made from beef brisket, it is cured in a spicy salt liquor, coated in coriander and pepper, then smoked. Interestingly, they leave the last part of the process for you to do at home – heat soaking – where the meat is soaked in water, or steamed until done to your liking.
Website
Trealy Farm
, based in Monmouthshire, Wales, is famous for its wide range of charcuterie and is a favourite of River Cottage. It uses both its own and locally raised traditional free-range breeds, and its founders James Swift and Graham Waddington (and later John Standerwick) travelled across Europe to learn how to produce its charcuterie using a combination of traditional artisanal methods and new technology. However, due to the differing climate and conditions in this country, Swift and Waddington have adapted Italian methods to hanging and drying charcuterie to fit in with the colder British climate. As well as various salamis (including fennel and wild boar), the farm also produces a range of matured air-dried meats. These include coppa, an Italian sandwich meat made with pork collar, which is salted, flavoured and slowly dry cured. It should be carved thinly, like Parma ham, and is wonderful as part of an antipasti platter. Another Italian delicacy to come from Trealy Farm is bresaola, originally from the Lombardy region – air-dried salted beef that is aged for 2-3 months until it becomes a deep, dark red colour. Other Italian meats they produce include pancetta, lardo (cured pork, similar to bacon), lomo (air-dried pork collar) and pastrami.
Website
Farmer Simon Gaskell from
The Real Boar Company
produces award-winning salamis from his own herd of wild boar that are farmed in 20 acres of mixed woodland and grasses in the Cotswolds. The farm also makes pork salami, made from its own traditional-breed Oxford and Sandy Black pigs; venison salami, made with deer from The Badminton Estate; and, rather unusually, Cotswold game salami, made from wild boar, venison and pheasant. All are available online and at various stockists throughout the UK.
Website
Deli Farm Charcuterie
, based on the north Cornish coast, is yet another award-winning British producer of salamis and air-dried meats. Martin and Jean Edwards produce a huge range of salamis, some traditional and others slightly unusual. Flavours range from the more standard garlic, fennel and anise, and oak-smoked paprika salami to the more different black olive and green olive salamis and, most unusually of all, orange and ginger salami. Other delicacies produced at the farm include traditional and honeyed coppas, and bresaola.
Website
More British producers that use Italian techniques
Deli produce
T
he Deli Station Ltd (London)
Website
Ice cream
Oddono's Gelati Italiani (London)
Website
Pasta
La Tua Pasta (London)
Website
Sauces
Stark Naked Foods (East)
Website
Salamis and conserved meats
Suffolk Salami Co. (East)
Website
Subscribe to our magazine
Subscribe to delicious. magazine for HALF PRICE
Subscribe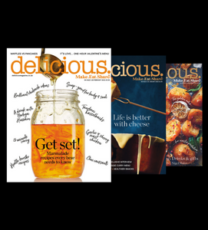 Join our newsletter
Packed with menu ideas, recipes, latest competitions and more...