Vivek Singh's Holi celebration menu

Chef Vivek Singh of The Cinnamon Club and Cinnamon Kitchen restaurants remembers the traditions of the annual Holi spring festival from his childhood in India. Holi is a time when everyone is in the mood for celebration and unity. Colour is the theme, paint is splashed around and, of course, there is great food to eat. These days, he celebrates in London with the best kind of feasting. This is his Holi celebration menu for six-eight people…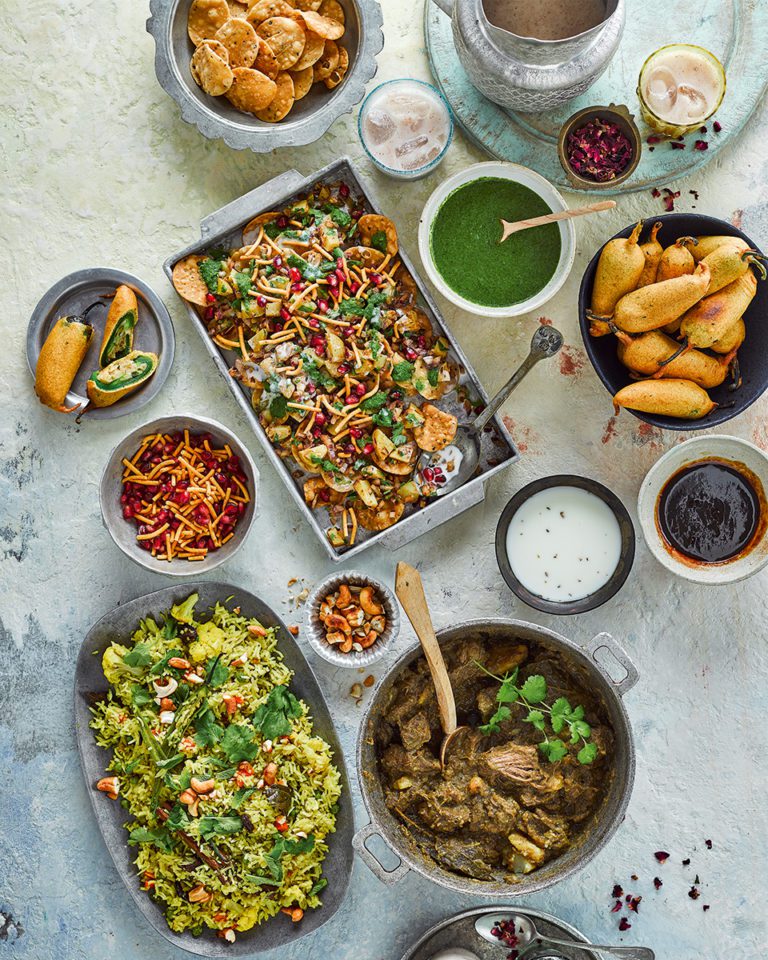 Vivek on Holi
"Holi is an annual spring festival held over two days and celebrated all over India and beyond. It follows the lunar calendar and this year falls on 17-18 March. On the evening of the first day, people light a bonfire and throw all their rubbish on it. It's symbolic of doing away with the old and looking towards the future, the passing of winter and the arrival of spring. The next day starts early, depending on how much of a fanatic you are. People visit each other's homes, grab a fistful of nuts or sweets and say 'Happy Holi!' as they run around and play with coloured powders.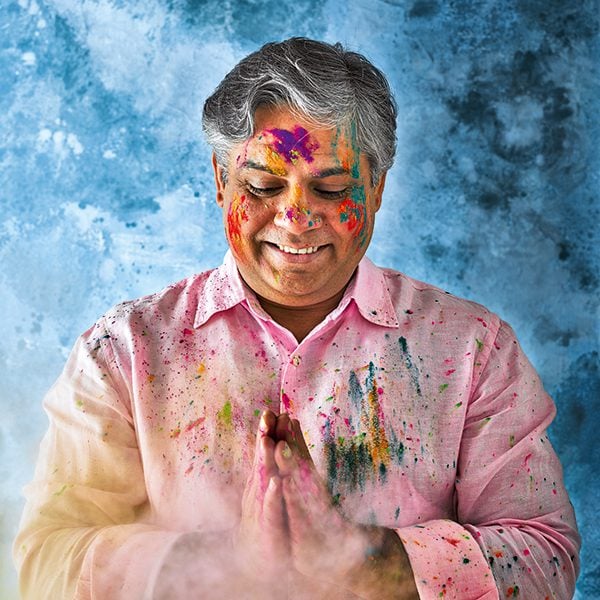 In a traditional society like India, Holi one of the few times when people from all religions come together. You don't have to be a Hindu to celebrate Holi – it's come one, come all. There's a sense of melancholy after Christmas when the festivities are done, so Holi breaks up the mood brilliantly. You have all these people in suits going about their business – and then 20 or so people pelting paint at complete strangers and going home with green and yellow hair! This is a liberated, free-spirited festival. We celebrate Holi at Cinnamon Kitchen in the City of London and also in an outside pop-up zone where you can make a colourful mess. I'm not a stickler for authenticity, and the only rule about Holi is that there are no rules. You just need to get into the spirit fully. Let go, be open and welcoming – and come up with your own new traditions."
The Holi celebration menu at Cinnamon Kitchen is available throughout March. For more details visit cinnamon-kitchen.com.
Holi celebration menu for six-eight people
Click on each picture below to be taken to the individual recipes.
To drink
"This is the quintessential Holi drink, which was originally spiked with cannabis (not included here!). It's believed to be the god Shiva's preferred tipple," says Vivek.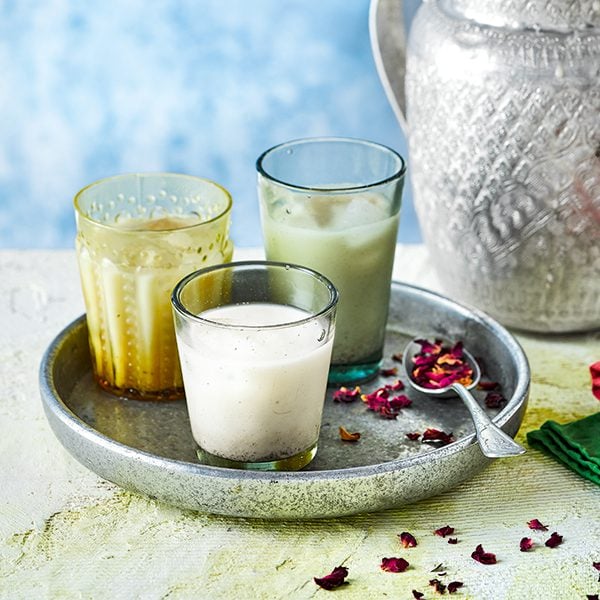 Nibbles and starters
"These stuffed chillies are popular all over northern India. Choose milder chillies for less heat."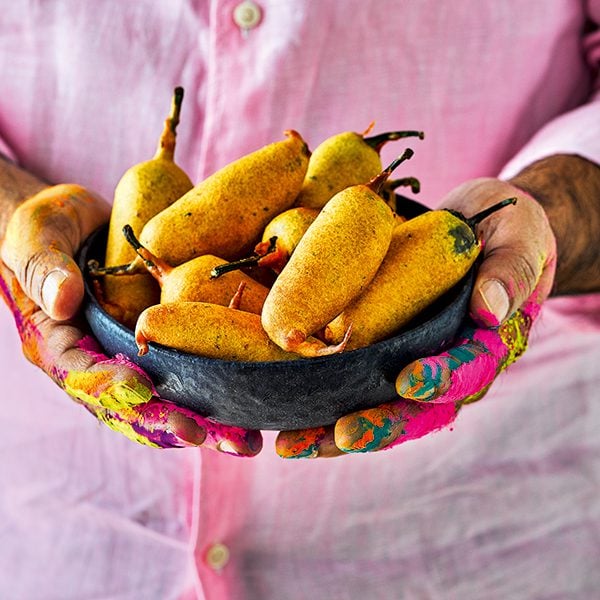 "One can't imagine Holi without chaats (snacks). These crisp wheat discs are dipped in tart-sweet tamarind chutney and are eaten loaded with spiced potato, zingy coriander and cooling yogurt. Serve them as a 'mess' in a bowl like nachos or as dainty canapés."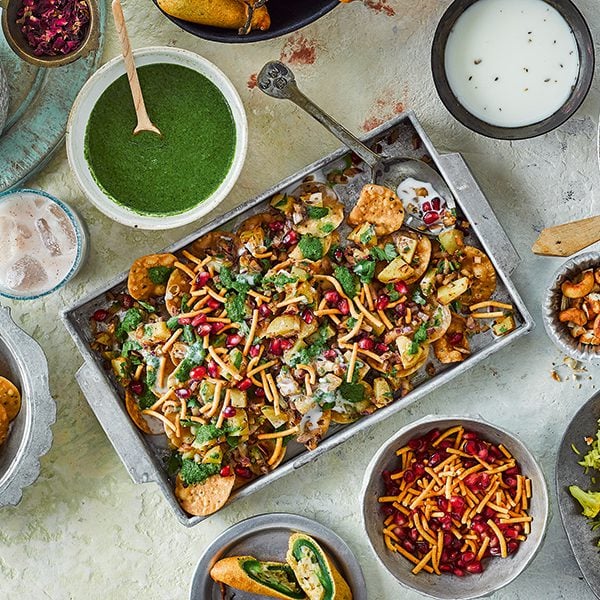 The main course
"This celebration dish can be prepared on any holiday, or even a Sunday. In my ancestral village in West Bengal it's called khela kalia – there's a similar recipe called Sunday special meat curry (robibarer mangsho)."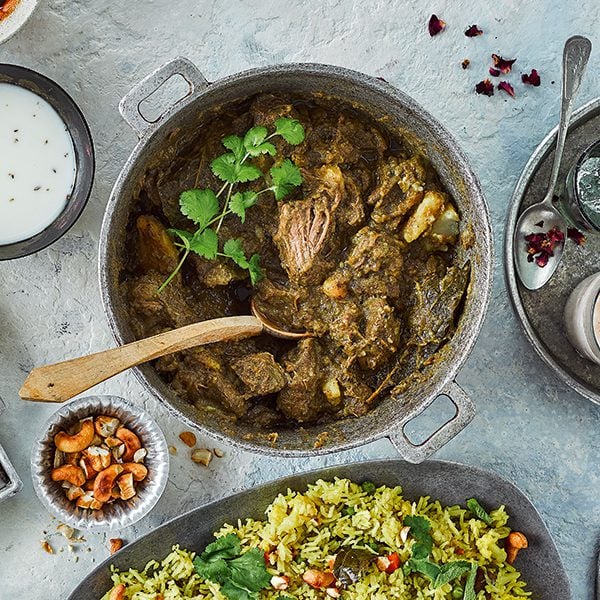 The side dish
"In northern India, this vegetable pilau is a fixture at Holi. The vegetables used here are those in season locally in spring, but you can replace them with whatever seasonal root veg you may have. It's also just as good with dried fruit and nuts."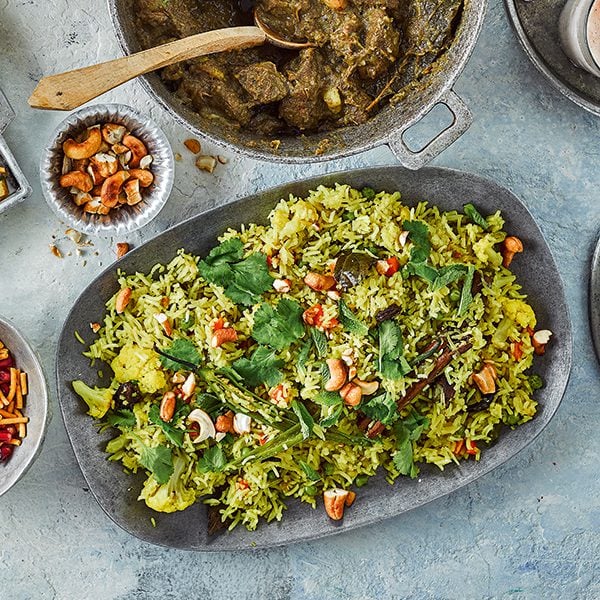 To finish…
"This recipe, courtesy of my mother, is a simple dessert to make and a firm family favourite in the Singh household. It is a classic Indian home cook's recipe that has a million variations – each family believes theirs is the best. Malpua are especially popular eaten as snacks during Holi."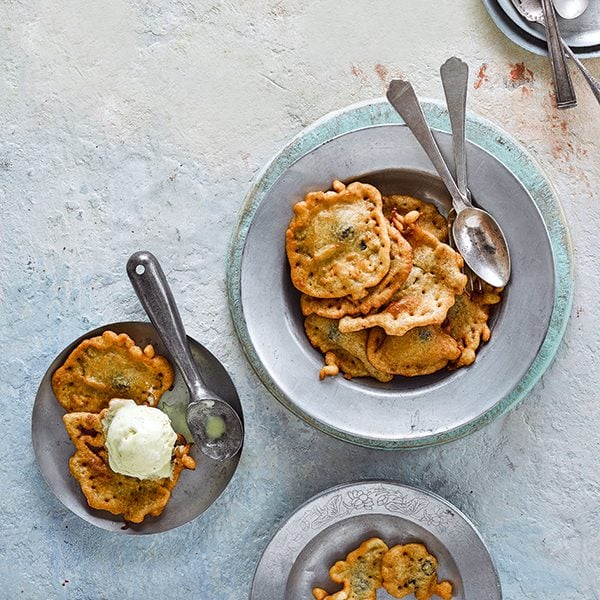 Subscribe to our magazine
Subscribe to delicious. magazine for HALF PRICE
Subscribe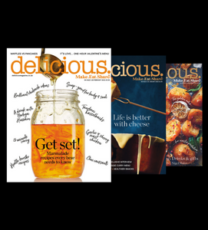 Join our newsletter
Packed with menu ideas, recipes, latest competitions and more...