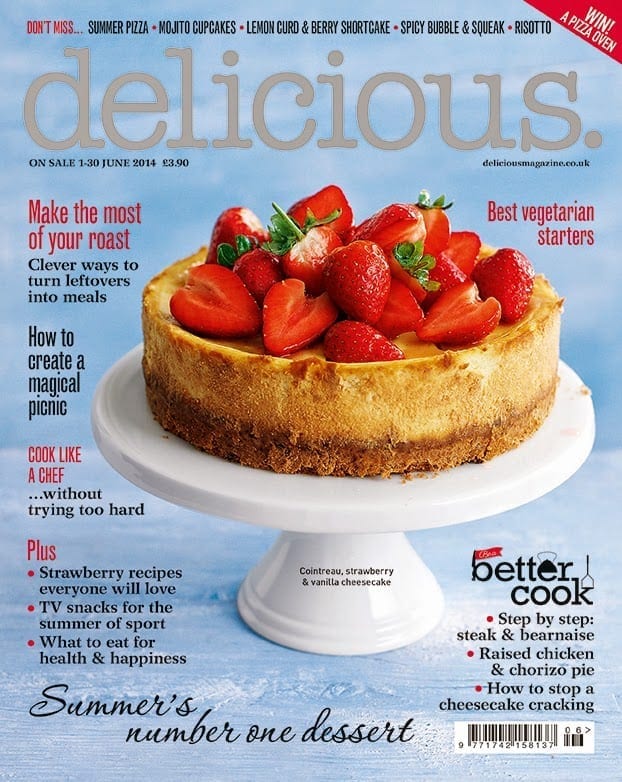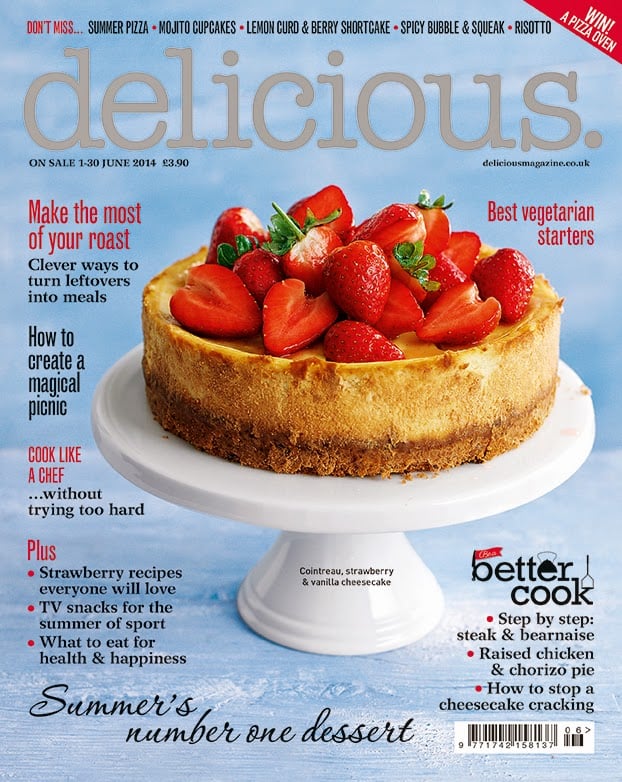 There are some days when it's okay to have a slightly woolly head because of rather too much fizz – and today is one of them. That's because, last night, delicious. won the coveted award of Food Magazine of the Year at the 2014 Guild of Food Writers Awards. There is one word…
We were up against a tough shortlist in the form of The Guardian's 'Cook' section and Jamie Magazine, so in all honesty I didn't think for one moment that
delicious.
would win. But then, suddenly, I heard host
Bill Buckley
say a word that began with d… And the rest is a bit fuzzy! It was fitting that
delicious.
columnist and gadget-tester Aggie MacKenzie was handing out the trophies. And a big thank you to
Tenderstem broccoli
for sponsoring our category, too.
The win is all down to a super-talented team (thank you, one and all). And now our resolve is firmer: to do even better, braver, more inspiring things during the rest of 2014 and beyond – and to inspire a nation of armchair TV-watching cooks to get into the kitchen and DO THE REAL THING!
And now perhaps just one more glass…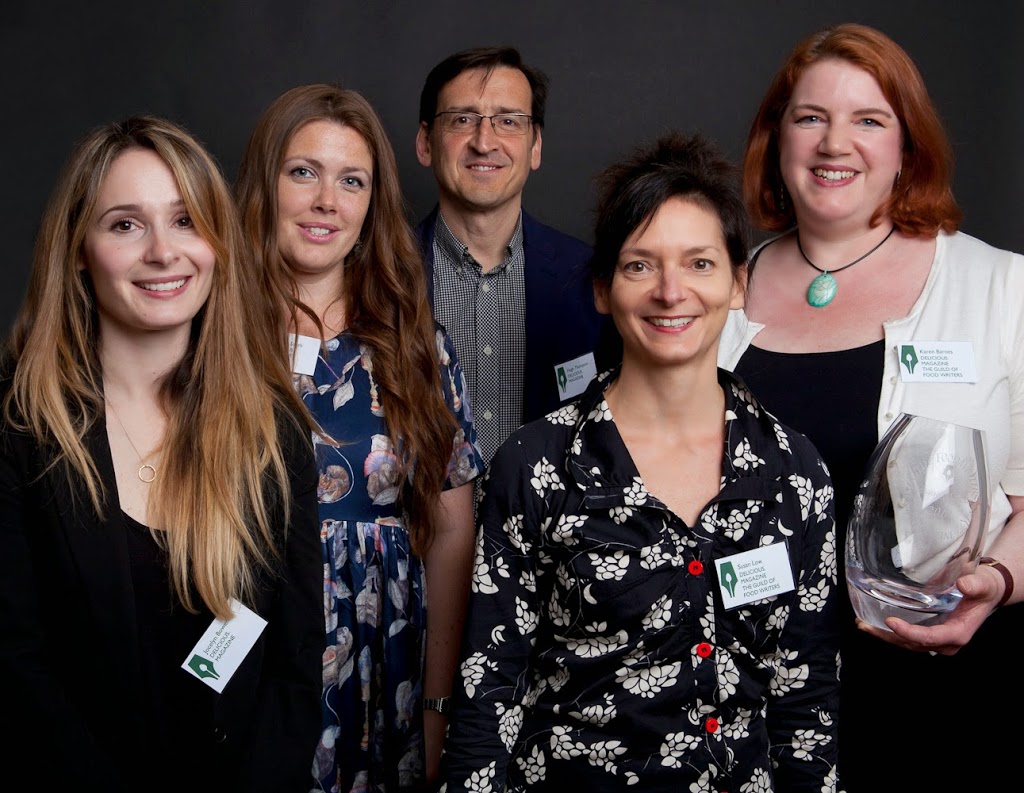 The delicious. team (part of…), from left: Jocelyn Bowerman, art director; Rebecca Smith, deputy food editor; Hugh Thompson, deputy chief sub editor; Susan Low, deputy editor; Karen Barnes, editor