What is Resy? We look at the popular table booking platform
Restaurants are having an incredibly difficult time at the moment, with many struggling to survive financially due to increased costs and reduced custom as a result of inflation.
Communication between restaurants and customers is a hugely important part of the running of any establishment. Resy is a booking system – like similar platforms OpenTable and ResDiary – that manages all communication until the moment you walk through the door of the restaurant, including reminding customers of their upcoming reservation to help avoid no-shows. We find out why restaurants love the platform…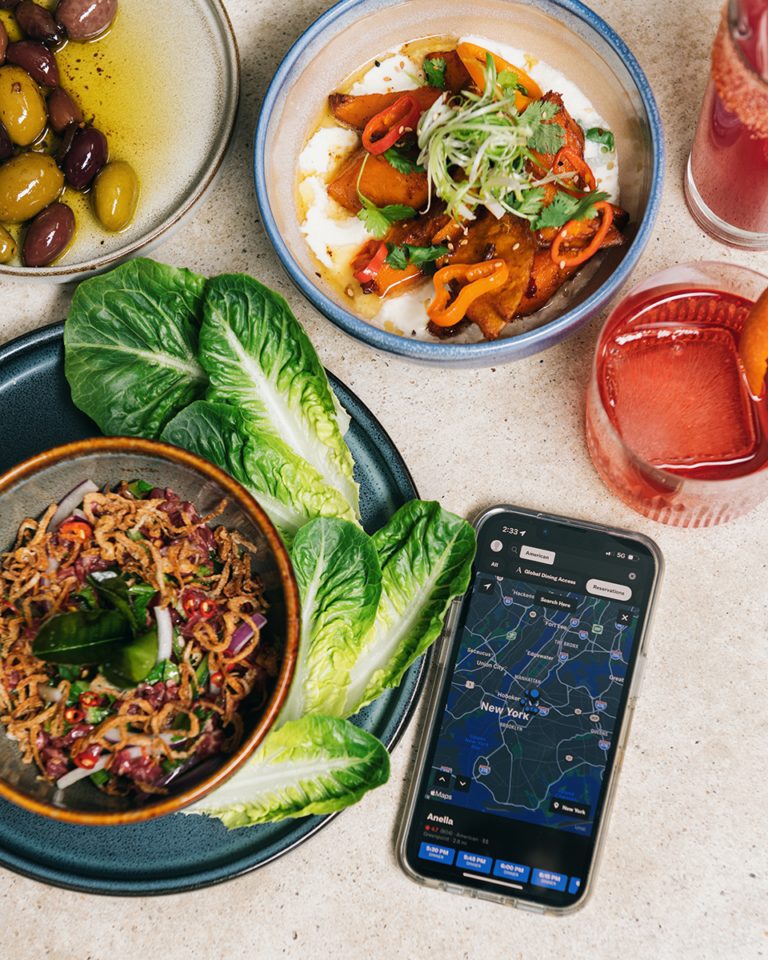 What is Resy?
You may have used Resy when reserving a table at your favourite London restaurant (over 400 restaurants in London are using it) but now venues in Manchester and Edinburgh are using the platform to manage their schedules.
For customers eager to find a last-minute table, the platform's alert system offers the chance to nab a spot should a cancellation occur – and for restaurants eager to avoid no shows, this tool is invaluable. We caught up with two restaurant owners to find out why restaurants and diners alike are fans of the platform…
Lee Tiernan of FKABAM – Formerly Known As Black Axe Mangal
What's your favourite thing about using Resy for your restaurant bookings?
As a restaurant that only opens four evenings a week, ensuring that we have full covers every night is important. Resy's Notify feature supports us here, letting our customers know when a table becomes available at the last minute, maximising the opportunity for us to fill the restaurant during each service.
Are there any perks for your teams offered by Resy?
As well as reservations, Resy also offers the opportunity for restaurants to feature their events and experiences on the platform. The Resy team is always on hand to support ad-hoc requests and we've hosted some successful events on there – from our collaborative lunch with Richard Hart to our Tabasco® FKABAM Pizzeria.
Do you think that Resy has decreased no-shows at your restaurant?
I think everyone in the hospitality industry will agree that no-shows are frustrating! Whilst it hasn't stopped them altogether, Resy has made a difference in reducing the number of cancellations or no-shows by making the booking process simple from start to finish and sending guests automated texts to remind them of their upcoming booking.
How else does Resy's booking functionality aid the running of your restaurant?
I think the beauty of using Resy as a platform is in the simplicity of it – how easy it is to use vs. the return we get. It supports us with all our functional needs – from customer discovery to the booking process – as well as giving us invaluable guest intel and feedback. This means we can dedicate our time and resources to other areas that are important to our FKABAM customers, including our exciting partnerships and collaborations.
Book a table at Formerly Known as Black Axe Mangal here
Chris Restrepo, Chef and Owner of Kurisu Omakase
What's your favourite thing about using Resy for your restaurant bookings?
Resy has made the reservation process so smooth and efficient. Prior to using Resy, I used to sit down each day and respond to 100s of DMs to make sure we booked our guests in. It was a lot!
Now that Resy manages that side of things it lets myself and the team here focus on other elements of the restaurant to better our experience.
Are there any perks for your team offered by Resy?
The primary perk for me is the incredible team, they're so helpful with the on-boarding process and have been so supportive in every way. Resy also help to promote their restaurant partners and get in touch to do collaborations and events. We recently did a tasting menu with chef Angelo Sato from Humble Chicken and it was great fun!
Do you think that Resy has decreased no-shows at your restaurant?
Definitely! We really love the notify feature on the platform because we have such a small amount of covers per day. Once in a while we do get cancellations, so when that happens the guests who have opted for a notification on that date will get an email immediately to book the available seats.
How else does Resy's booking functionality aid the running of your restaurant?
It's just been a blessing all round – from the booking process to being able to message our guests in real time to confirm bookings or make changes if needed. The notify feature has been massively helpful. I can't really ask for more.
Subscribe to our magazine
Food lovers, treat yourself this Christmas... Enjoy 12 months of magazines for £29.99 – just £2.50 an issue.
Subscribe
Unleash your inner chef
Looking for inspiration? Receive the latest recipes with our newsletter