Where to eat in Berlin, Germany
I never imagined the culinary feast that was in store in the brilliant city of Berlin. Yes, I'd heard there's good coffee. Yes, I'd heard there are good restaurants. Yes, I'd heard of people having a great time. But no, I wasn't aware of the sheer extent of Berlin's excellence.
After three days, of eating our way around the city, I'd fallen head-over-heels in love with the place. Here's where we went, what we ate and what we had to drink. Don't judge, there's quite a lot for a long weekend…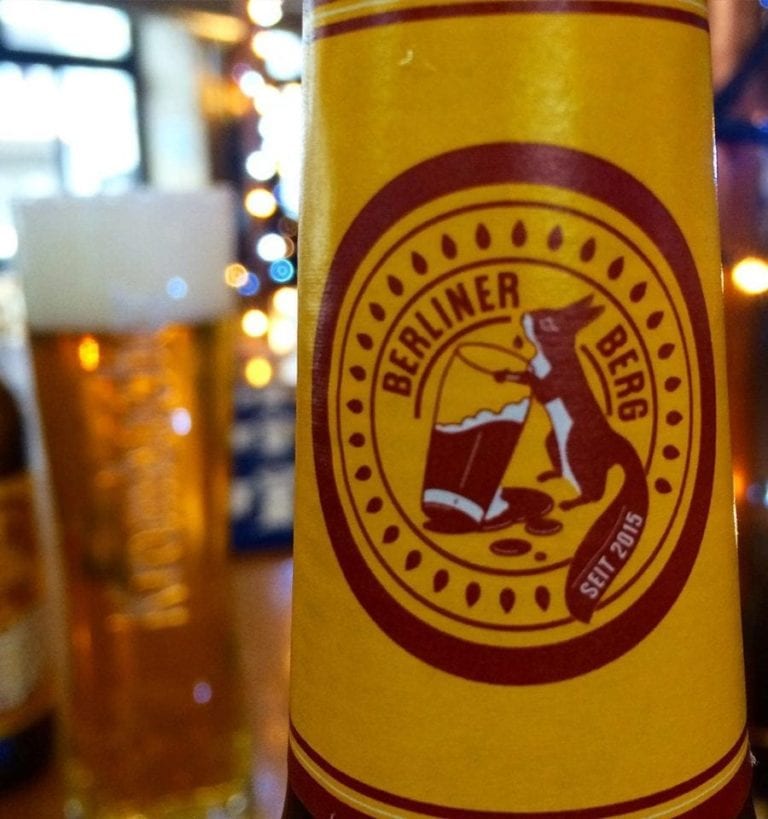 Papilles
We went to the French-run café in Neukölln for brunch – they make their own croissants, eclairs and macarons – and we were silly not to try them. Instead, we had excellent eggs benedict, or 'Benny's eggs' for breakfast – toasted English muffins with perfectly-cooked eggs and the most buttery hollandaise. Simple food done well.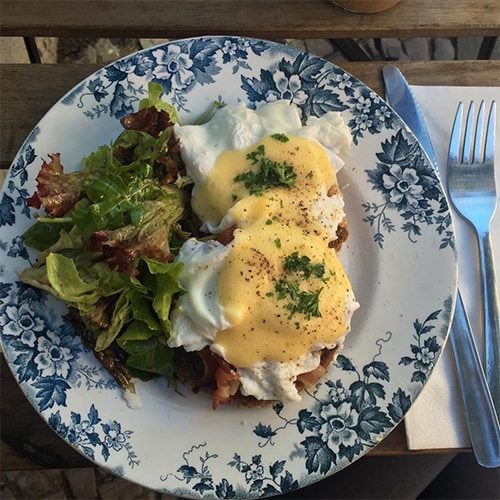 The Bird

You've heard of deep-fried pickle chips, right? I mentioned them in
a blog from New York
. I saw them on the menu at The Bird and ordered them immediately. Craft beers in hand, they arrived – but not like I've had them before. HUGE whole pickles deep-fried in a crispy batter and served with the best, and chunkiest, blue cheese dip. There's no better snack to have with a couple of beers. You can try lots of other great things on the menu, just check their
Instagram page
, I bet you'll want to eat everything!
Das Hotel

This is
the
place to go for great cocktails. A small bar that's intimate and trendy, but doesn't try too hard. It has the most attentive bartenders (Eva was exceptional on our visit) and, best of all, brilliant cocktails. Be warned though – the cocktails are potent. Unfortunately I learnt this the hard way, when I woke up the next morning.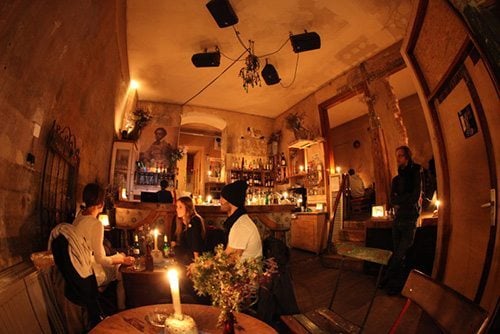 Kimchi Princess

We needed something to eat after our long stint at Das Hotel so, after checking our long list of recommended restaurants, we headed to Kimchi Princess. The restaurant was chock-a-block and while we waited the smells of Korean food filled the air. The bibimbap (rice, vegetables and meat served in a red-hot stone bowl) was insanely good, as was the beef bulgogi – served, and cooked, at the table in a portable barbecue.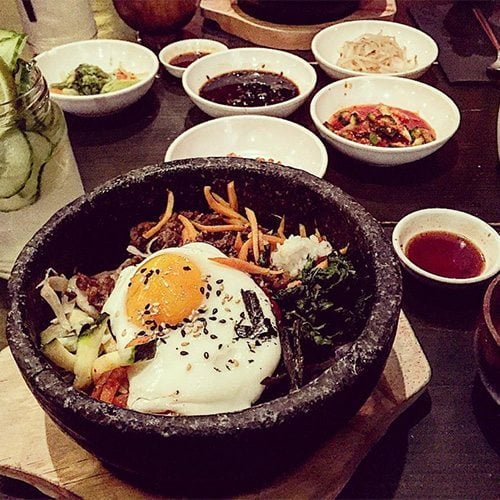 Roamers

If I were to open a restaurant – I'd model it on Roamers. The small restaurant, in Neukölln, is the most beautiful green-filled space with a jumble of chairs, tables, lamps, lights, book shelves and cabinets filled with trinkets and treasures. And the staff are beautiful too…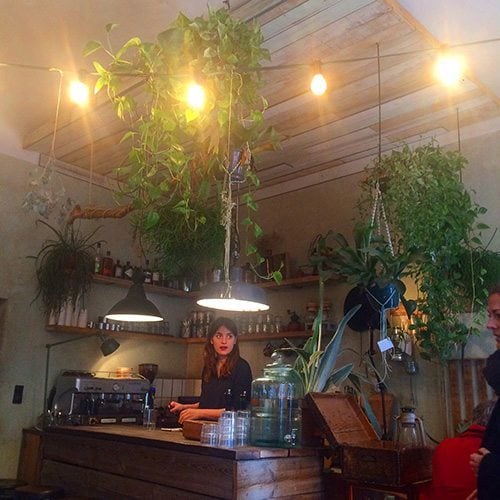 We went for a morning-after-the-night-before breakfast – we were thankful that we made the effort to get up early and be there before it opened. Not only to beat the queue but also because the food was so great. I'm the first one to delve into something dirty to eat when I'm hungover, but the food at Roamers was light, healthy and full of all the goodness to make you feel better again.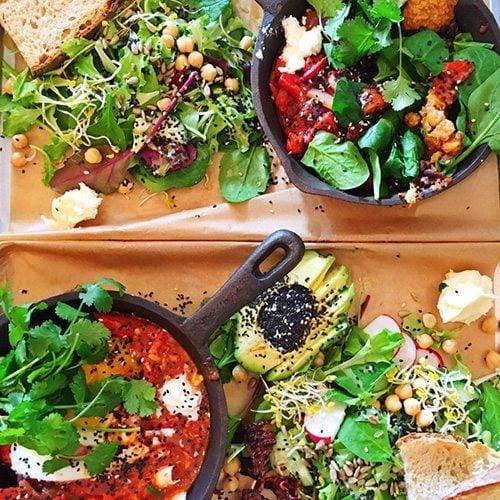 Mogg & Melzer

You'll find this deli in a former Jewish girls' school near the city centre. Go through the the huge doors, past the beautiful art deco tiles and into the light, bright and airy dining-room style restaurant. If all else fails follow the smell of smoked pastrami and you'll find the place that serves the best Reuben sandwiches. I'll let the picture do the talking…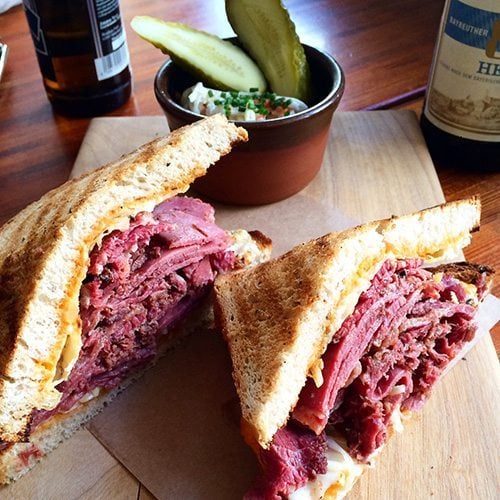 The Barn
You'll obviously need something sweet after all that meat at Mogg. Just down the road is The Barn – a coffee shop (good for a digestive) that has an array of treats. The desserts counter has everything to satisfy a sweet tooth – from cheesecakes to croissants and a whole manner of goodness in between. Our pasteis de nata were top notch.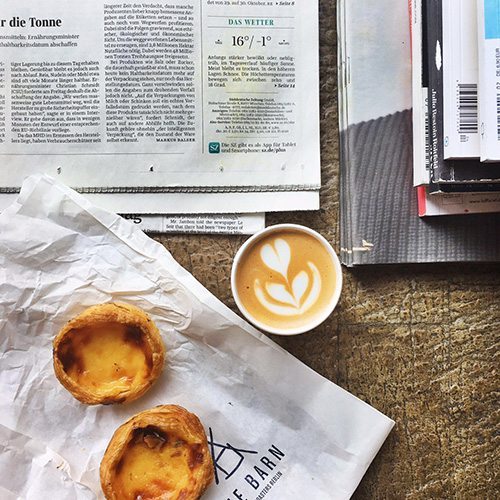 Nobelhart & Schmutzig

I'd read about Nobelhart as a must-visit restaurant, so I booked weeks in advance to secure a table. The restaurant set-up is good – a huge kitchen with a horseshoe-shaped dining area around it (see the picture below to understand what I mean). There's a set menu every night with each course prepared and cooked before your eyes, and then served by the chefs who made it for you. The menu changes depending on what's in season and availability of the produce – which is all sourced from in and around Berlin.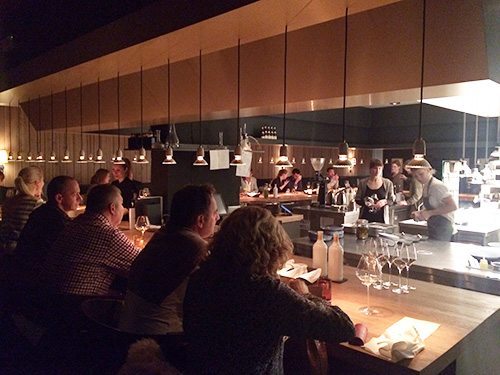 Burgermeister

When you want something naughty, and you want it fast, this is the place to go. Situated under the elevated U-Bahn, in what used to be a public toilet, you'll find a queue of burger-hungry punters waiting for their fix.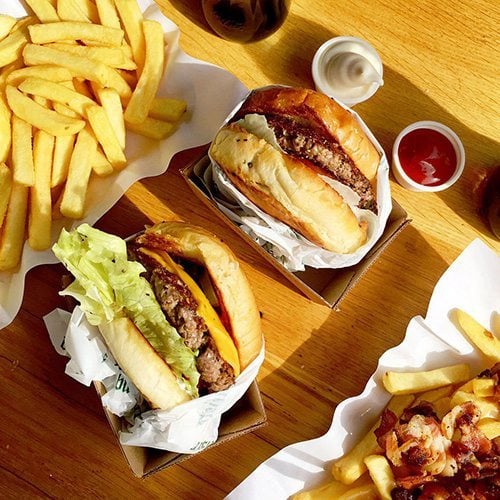 Industry Standard
We ended on a high at this bistro-style restaurant in Neukölln. The open kitchen is the first thing you notice – rather than, like most restaurants, being hidden at the back of the room – it's right at the front, with windows onto the street so passers-by can watch. From said kitchen comes amazing dishes – stars on the night included beef tartare with jerusalem artichokes and a buttery pappardelle with turnip tops (cime de rapa).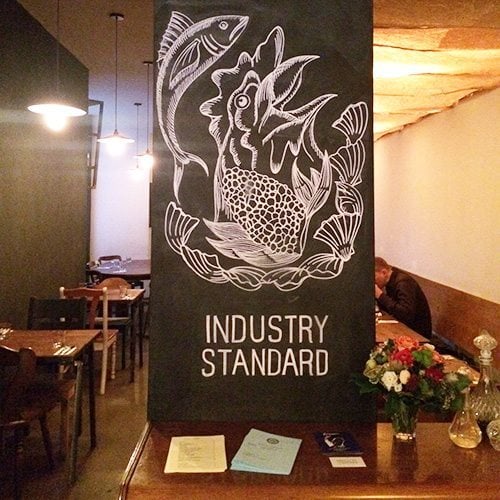 Subscribe to our magazine
Subscribe to delicious. magazine for HALF PRICE
Subscribe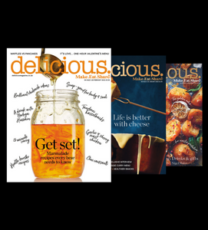 Join our newsletter
Packed with menu ideas, recipes, latest competitions and more...