Where to eat in Lisbon, Portugal
Sat upon seven hills next to the sparkling waters of the Rio Tajo, just a stone's throw from the mighty Atlantic, Lisbon – a city that dates back over 3,000 years – is a food-lover's dream.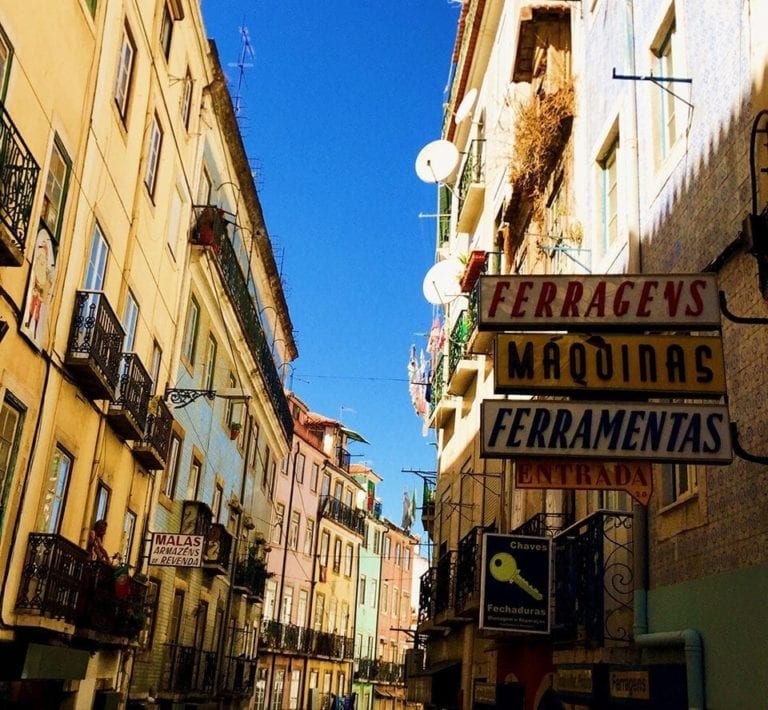 The Portuguese capital offers up world-class architecture, rivalling any of Europe's greatest cities, and houses a whole host of cultural and sensory delights, which are pacified by its relaxed approach to life. Now, a place that was for centuries the launching pad for intrepid explorers and seafarers, it's returning the favour and welcoming visitors enticed by a city as hip as Berlin, as picturesque as Florence, and as sun-baked as Barcelona.
It is perplexing that this fantastic metropolis, whose bowl-like topography and glistening architecture radiate the sun's rays around the stepped streets, has only recently stepped into the limelight.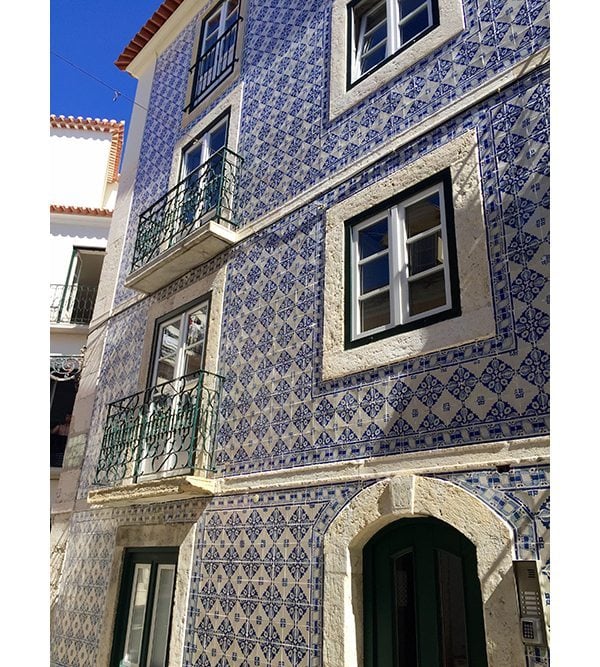 And yet, unlike so many other cities, Lisbon has retained its identity, much in the face of international chains that have only recently set up shop. Here, eating in Portuguese, family-run restaurants and tabernas is the norm – not the exception; with that continental, familial approach that is so refreshing and enviable to a UK-born Londoner.
Another covetous element has to be the cost. For our first lunch, we sat in the sun at an innocuous cafe – a beautifully-tiled, Flatiron-esque building (see below) that fills a fork where one road snakes up to the right and the other falls away to the left. Traditional codfish croquettes, a main and a jug of sangria, for two people, came to an amount most Brits are accustomed to paying per person.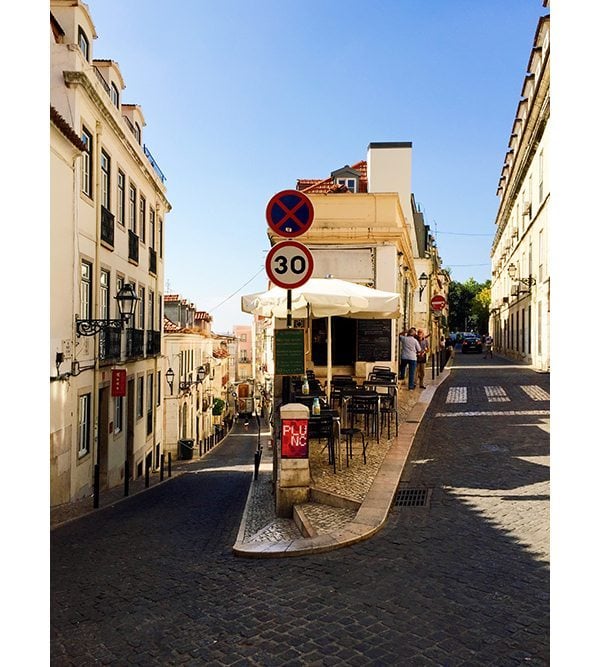 Even at the higher end, food comes in at an affordable price-mark. Santa Bica and Casa de Pasto – both trendy, quirkily-designed eateries in the city's happening Sao Paulo district – offer generous Portuguese fare with dishes that both celebrate seasonal and local ingredients, without breaking the bank. Popular in the evenings, with bookings advised, the restaurants in the area fill out around nine or ten o'clock, with the slack, Iberian jet-lag meaning clubs and bars do not get busy until past 1am.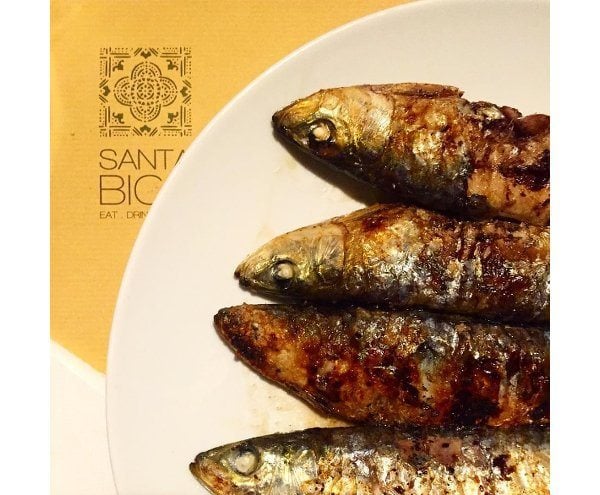 When it comes to lunch, few places rival Cervejaria Ramiro, a canteen-style restaurant popular with locals, specialising in seafood and beers. Delectable prawns cooked in garlic, powerful crab claws served with hammers and fresh, salty oysters, are accompanied by bounteous amounts of bread.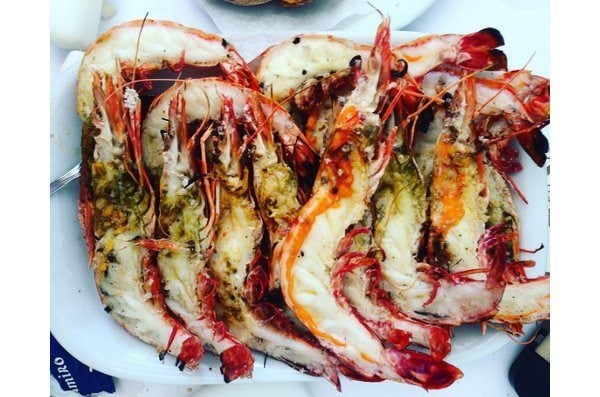 Friendly waiters will guide you through the correct way to crack open a lobster shell – you need to cover the lobster in a napkin to avoid being cut by sharp shards. Offering fine, fresh food with a touch of theatre, it's easy to see why the restaurant has been a well-favoured lunch joint since the 1950s.

Of course, it would be amiss to talk about Lisbon without dwelling on the famed pastéis de nata. Often served still-warm, the Lisboeta variety come with a crispy, flaked outer casing, with a rich, sweet liquid-filling, and a perfectly-browned golden top.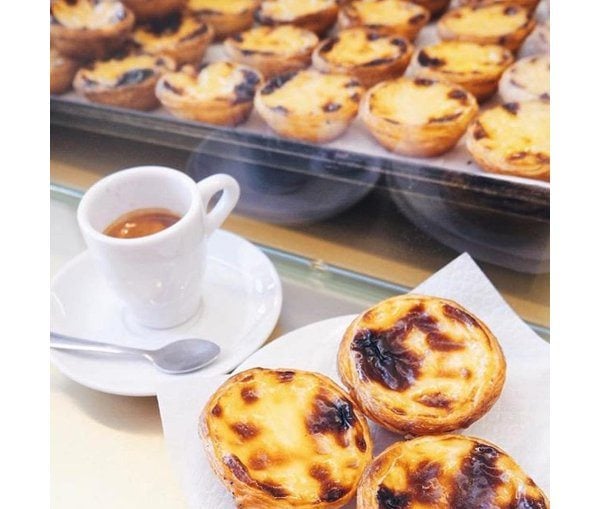 They're available all over the city, with Manteigaria famed as a popular option, but the most famous place to get them is in Belém, at the appropriately-named Pastéis de Belém. Churning out 20,000 individual tarts daily, the bakery is worth a visit in itself, but do take a look at the Jerónimos Monastery and the sixteenth-century Torre de Belém fort next door, which together comprise a UNESCO World Heritage Site.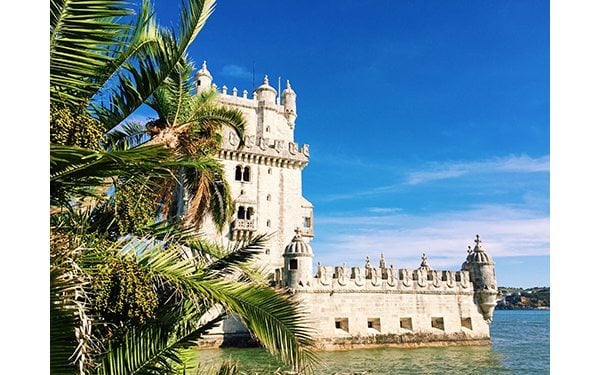 "The perfect number to eat is three", our taxi driver said, looking over his shoulder at us as he sped us out along the maritime highway.
"Two is never enough, and four is maybe a bit much in one go. Three is perfect". As I sit in the glorious autumn sunlight, three Pastéis down, my legs dangling towards the lapping water below, I'm inclined to think he could be onto something… 
Subscribe to our magazine
Food lovers, treat yourself this Christmas... Enjoy 12 months of magazines for £29.99 – just £2.50 an issue.
Subscribe
Unleash your inner chef
Looking for inspiration? Receive the latest recipes with our newsletter