A weekend away at Meat Camp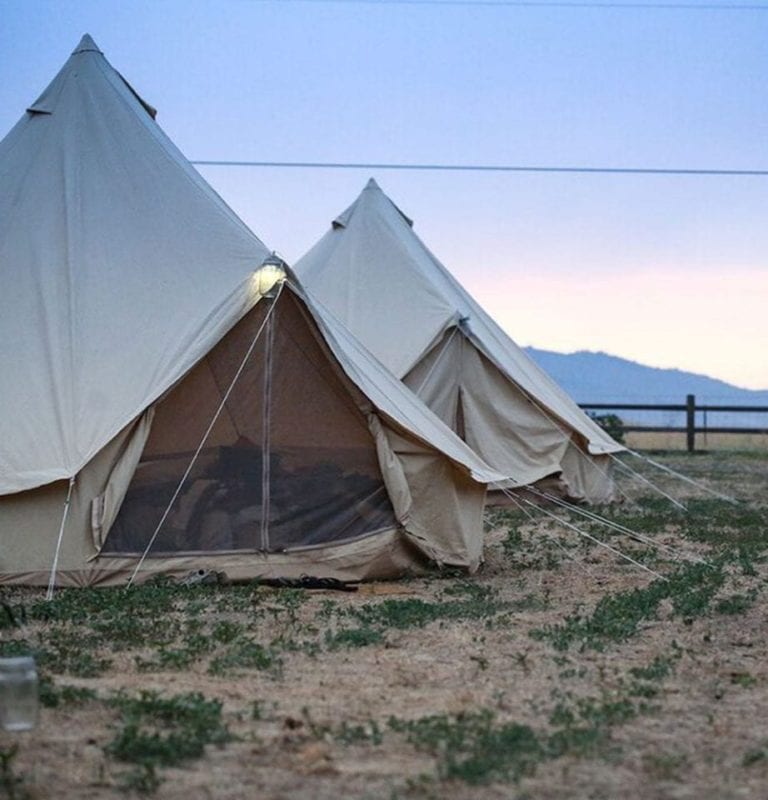 By Rebecca Sullivan
Twelve fellow women, donning leather aprons armed with sharp butchers knives stood tall, intent and equipped. Like the opener for a war trilogy except the dead bodies lay on shiny, sparkling clean benches. Quail, rabbit, sheep and cow. Peaceful, still and skinned.
In an instant the knives are at work. The women ever so slowly and meticulously slice and carve away at the bodies having spent time earlier watching their commander show them how to perfect the busting up of a carcass. Welcome to Women's Meat Camp.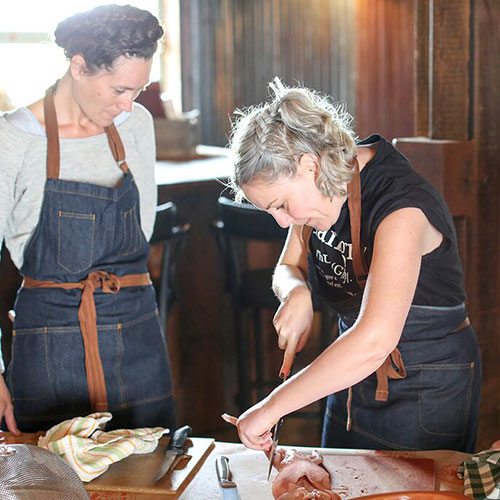 Nestled in the mountains of Mount Shasta Northern California is a 10,000-acre ranch. This is only one part of Belcampo Meat Co's incredibly ambitious mission: to produce sustainable food on an unprecedented scale. We are the guinea pigs – not to be eaten like everything else around us but to be test cases for what will be a regular camp revolving around meat. Not just any meat, Belcampo farms ethically-raised and humanely-killed meat.
Belcampo Meat Co, run by the awe inspiring Anya Fernald, is unashamedly aware of the fact that her product is not financially viable for a lot of people but she is totally prepared for the day when the health impact of eating untrustworthy, chemical-fuelled, unethical food becomes the undeniable health problem that it is. When that day comes she says "people will reprioritise their budgets again" and it is then that her share of the market place will become bigger. Not because there will be more rich people to purchase but because "our country will finally decide paying this price for meat should we choose to eat it is worth it."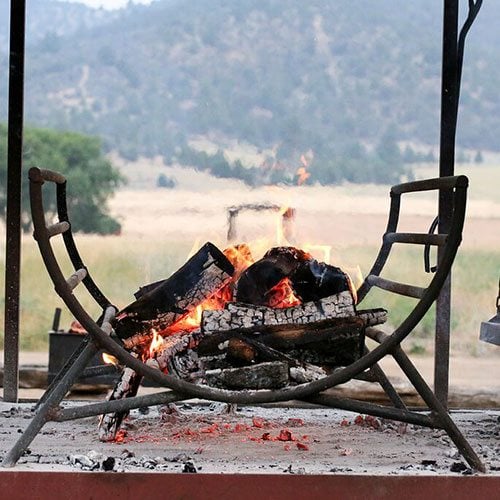 This kind of grass-pastured, organic beef – as well as Belcampo's pork, chicken, lamb, rabbit and squab – isn't cheap. To meet the quality that Fernald demands, Belcampo owns every step of the process, including the grain farm and slaughterhouse. Each and every step we were privy to for four days.
The Meat Camp element of the business is all about demystifying meat. Quite literally from farm to plate, the camp gave us all an inside look into the entire system. Including the one place every other meat company in the entire USA would not dare show, the kill floor.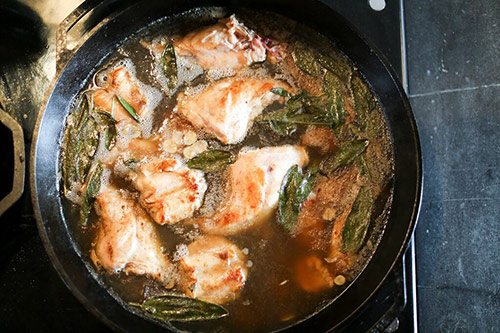 Upon arrival I walk into my, high-ceilinged glamping tent, with its Pendleton blanket-accented bed, cowhide rugs and leather bucket chairs, white (for now) fluffy pillows and a bag full of Belcampo branded merchandise. It was in this instant I tried not to squeal like a teenager and knew my 26 hour flight and five day round trip from Australia to California was worth every kick I got in the back of my cramped-up flight seat.
The schedule, beginning with boot camp each morning and ending with yoga (optional of course) was filled to the brim with grilling, building fires, making sauces, sausages, some butchering and ample pairing of meat and wine. Oh don't forget the cocktail classes.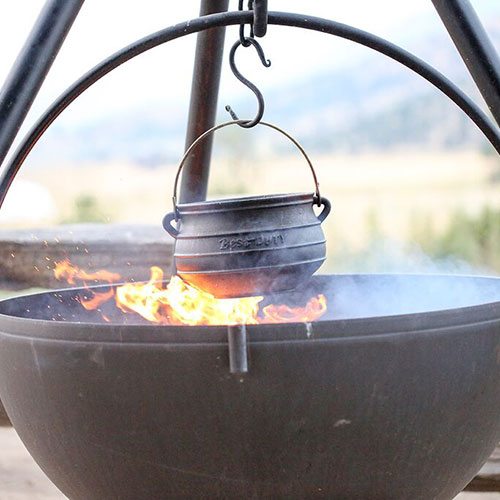 I learnt stuff, I cut stuff and I ate stuff, a lot of stuff. The breakfast, lunch and dinner was that of a vogue living shoot and tasted to match. In fact weeks later I still find myself dreaming of the hash breakfast, farm eggs and ribs larger than my entire arm we ate for dinner.
The farm tour with President Mark Klever was like waking up in the future I want to see for farming. He, a humble, warm and dedicated man had more passion for the job than any farmer I had ever met. He was not by any means unaware of the fact that he was in a very privileged position of farming the way "it should be" but was grateful for the opportunity to look after the animals, the land and our health just by doing his job.
But more than learning, the women I met were worth the over-eating just for sake of more incredible conversation across the table. In a world where the images saturating TV and magazines is always men and meat, men and BBQs it was amazing to not feel intimidated around the grill, girl power was winning. It took no more than I recall two Aperol spritzers on night one for our hashtag #girlswhogrill to be settled on. By breakfast the next morning we had already appointed our camp hair braider, ordered copies of each others books, followed each others many social media platforms, passed shampoo under the door in the camp shower and eaten from each others forks. BFF's forever.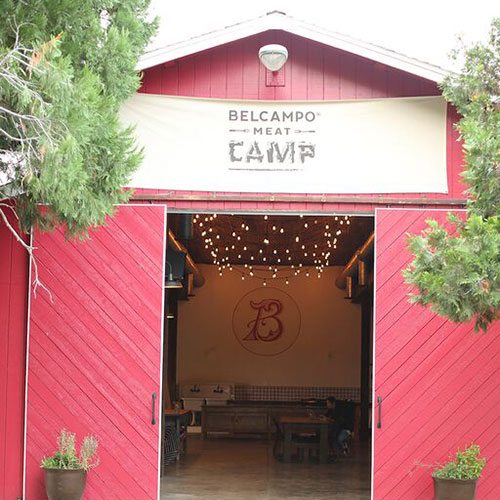 A weekend away at Meat Camp

Pricing for this all-inclusive 3-day retreat is $1,400 per person for a double-occupancy fully equipped Shelter Co. "glamping" tent. If you prefer not to room with another participant, a single-occupancy tent can be reserved for an additional $600. Belcampo is also offering a limited number of Bring-Your-Own-Tent (BYOT) spaces for $800 per person. A shuttle is available for reservation, making pickup/drop offs at SFO and downtown San Francisco for additional $85 per person. Additional information can be found here.
Contact info: meatcamp@belcampo.com or (510) 250-7810.
Subscribe to our magazine
Food lovers, treat yourself this Christmas... Enjoy 12 months of magazines for £29.99 – just £2.50 an issue.
Subscribe
Unleash your inner chef
Looking for inspiration? Receive the latest recipes with our newsletter