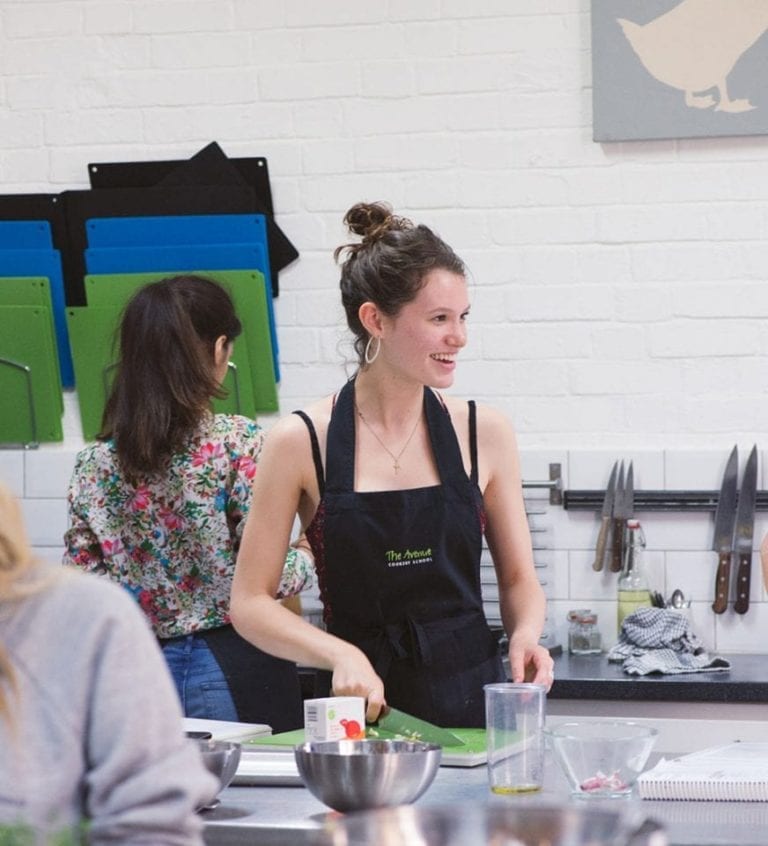 What it's like
Stepping into the airy open-plan kitchen of Wandsworth's Avenue Cookery School, with its sparkling white-tiled walls, warm welcome and flowing wine, was just the tonic on a blustery winter's evening. Run by chef Diana Horsford, with her two children Richard and Sophie, The Avenue is a real family affair.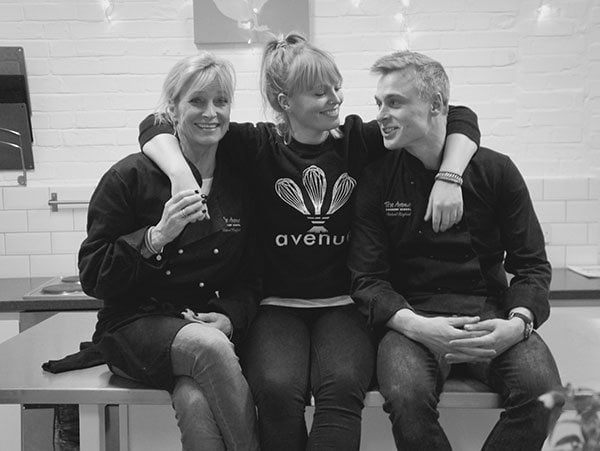 Diana's demos were brisk and cheery, with jokes aplenty, and back at our workstations trained chef Richard was on hand to double-check our handiwork. The stainless-steel surfaces give school the feel of a professional kitchen, with ingredients and equipment laid out close to hand, but the potted herbs and large wooden dining table provide a welcome dose of homely charm.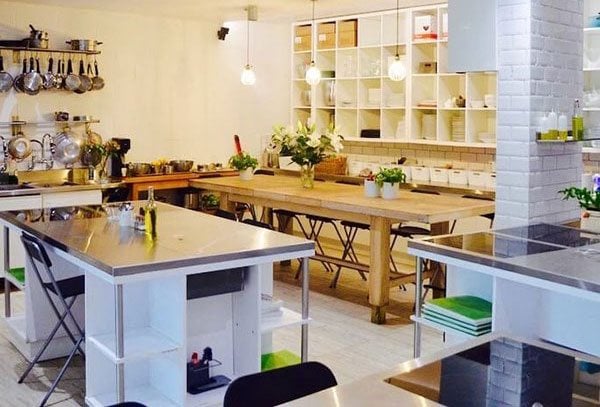 What I learned
Diana and Richard kicked things off with a demonstration on knife-sharpening and slicing skills, which soon had everyone's fingers itching to get started. Working on tables of four to prep and chop revealed some disparities in ability, but the conviviality and communication that cooking together conjures soon left these issues in the dust.
The menu for the evening, featuring fillet steak with a mushroom sauce and caramelised bananas, was well calculated to tackle a range of basic techniques that can cause trepidation. Learning how to build a sauce, starting by sweating shallots with mushrooms before simmering with cream and seasoning slowly, was a brilliant exercise in taking your time to achieve something special rather than slapdash.
Caramel can be a complicated beast, and preparing pudding we were again encouraged to be patient to produce the best results. Richard guided each table through the process, softening the bananas in sugar and butter before thickening with cream, and finished with some fun flambéing using a considerable quantity of rum. I only wished I could have had a go at the fiery stuff myself, but health and safety has to come first I guess…
The apex of the evening was learning to cook a steak to perfection, another deceptively tricky task. Diana's four-step process (olive oil, season, cook, rest) soon had us in a hands-on production line, rubbing, salting and searing our steaks, and her guidance on testing the meat through touch was effective. The delicious. food team use the same method – see the images below for a visual aid.
The verdict
For a one-evening course marketed as simple, the class tackled an impressive number of techniques that might be intimidating to the novice cook. For the more advanced, there's a chance you might find the night a tad slow-paced, but there's much to be gained in taking a step back and savouring the process. Moreover, if you're stuck in a supper rut of stir-fries and salads and want to take your cooking to the next level, it's spot-on. Either way, you're guaranteed a scrumptious supper.
How to tell when your steak is cooked to your preference
The thumb-to-finger test for steak: Touch your thumb to one of your fingers, as below, then touch the ball of your thumb with the forefinger of your other hand.
Rare: Thumb to forefinger (48-50°C)
Medium rare: Thumb to middle finger (52-55°C)
Medium: Thumb to fourth finger (58-60°C)
Well done: Thumb to little finger (64-70°C)
Subscribe to our magazine
Food lovers, treat yourself this Christmas... Enjoy 12 months of magazines for £29.99 – just £2.50 an issue.
Subscribe
Unleash your inner chef
Looking for inspiration? Receive the latest recipes with our newsletter