Cookery school review: The Cookery School at Daylesford
The course: Healthy Cooking and Haybarn Spa Day, £185
Where: The Cookery School at Daylesford, Kingham, Gloucestershire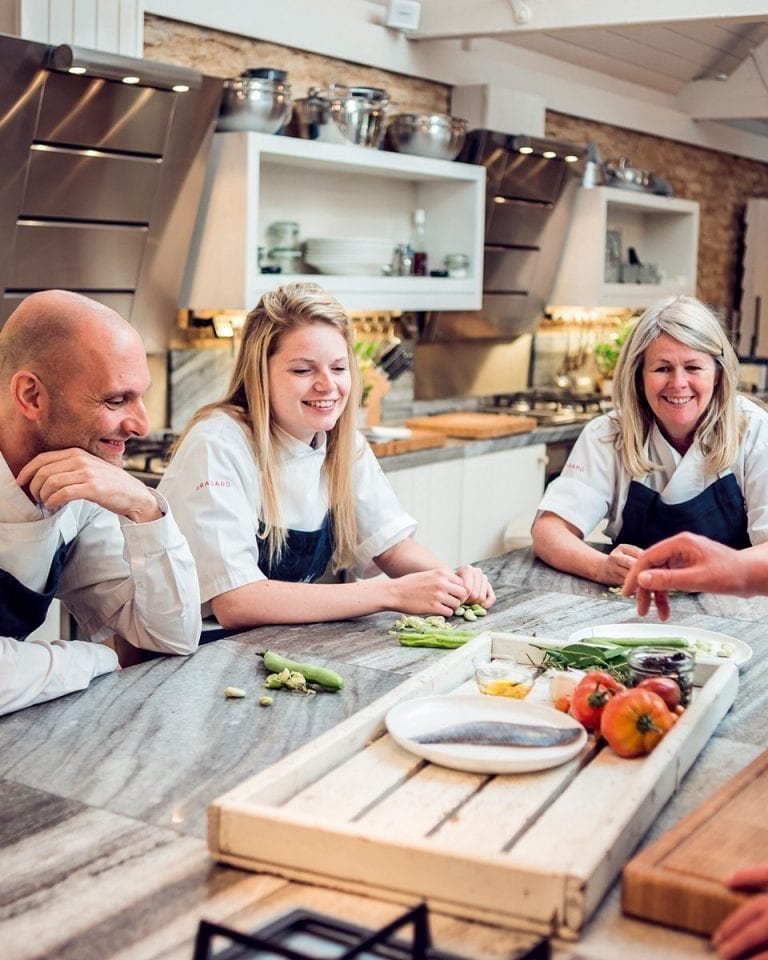 What it's like
"Relaaaaaax… Relaaaaaax…" is my first instruction of the day. This cookery school road test begins in a yoga studio, set in the tranquil spa at Daylesford HQ. I've never been anywhere quite like it. I feel like Dorothy when she arrives at The Emerald City, only the Yellow Brick Road is made of flagstones and the green empire is a hamlet of muted outhouses.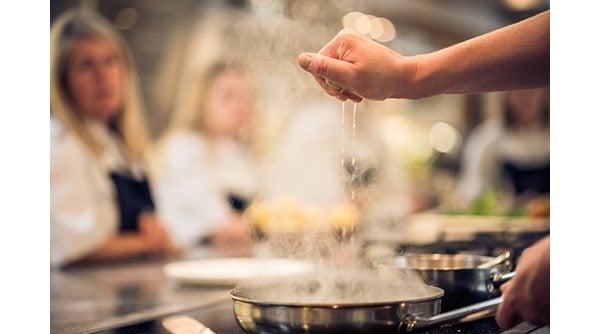 It's hard to believe Daylesford is a working farm – 2,350 acres of organic farmland, actually. Throw into the mix a café, cook school, spa and luxury (the melt-your-credit-card kind) shops, and you have an eco-chic haven. The course is a sum of three: a hatha yoga class, followed by a cookery lesson and – wait for it – a 45-minute massage. It's billed as 'a day that will relax and revive', and so far I've no qualms with that – I'm one ujjayi breath away from dozing off.
What I learned
Over at the cookery school, head tutor Steve Brown and his sidekick James Hearfield welcome the group with a cup of tea, then run through the 'healthy cooking' element of the day. Steve makes it clear that 'healthy' at Daylesford is not about dieting or eliminating food groups in the name of keeping well. "Don't cut things out, just make what you do eat great," he says. This ethos is reflected in the recipes we make. First, Steve whizzes up a batch of almond milk. He explains the nutritional benefits of nut milks and how to use them (we use it later to make a heavenly pudding with chia seeds and cacao), but he doesn't push it as an essential swap for dairy. In fact, there's nothing pushy about Steve or James. Though the schedule is tight, they're more than happy to answer questions from the group, and give the most in-depth analysis of knife sharpening I've ever witnessed.
With expert demonstration and a little we'll-make-this-for-you assistance, we prepare raw beetroot 'ravioli', and lemon sole with a root veg broth using a fish stock made by James. It tastes sublime and is proof that eating well doesn't have to mean taking the healthier-than-thou high ground. But the message that rings louder than any wellness affidavit is that at Daylesford you get the whole food story. Ingredients are sourced from the farm, and waste that can't be used for stock goes back into the earth.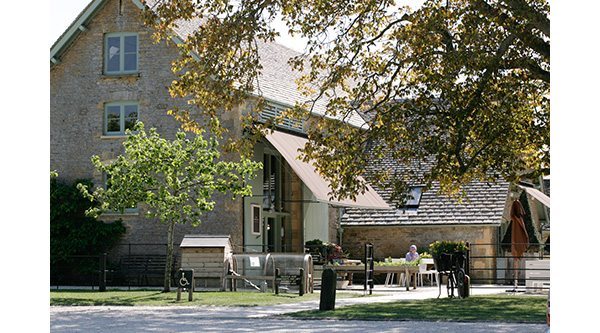 The verdict 
Some may question how yoga, cooking and massage can combine in a day. But, without meaning to sound hippyish, this was a holistic experience – from the value of taking time out, to being mindful of what we eat. This is my kind of healthy. Soon I'll be clicking my heels together in the hope they'll take me back there. There's no place like Daylesford…