delicious. is 20: come with us on a journey through the years
delicious. magazine is marking its 20th birthday in November 2023, celebrating two decades of sharing fabulous recipes, stories and insights from the world of food with its community of passionate cooks.
In the spirit of celebration, we've delved into the magazine's biggest milestones and compiled a look back at some of the most striking covers from the last 20 years. Keep scrolling for a timeline of delicious. magazine's history… and to see how our style has changed through the years.
Plus: Editorial Director Karen Barnes reflects on all the magazine has achieved – and we hear from some of the brilliant people that we've been lucky enough to work with over the years, including Jamie Oliver, Delia Smith, Rick Stein and Nigella.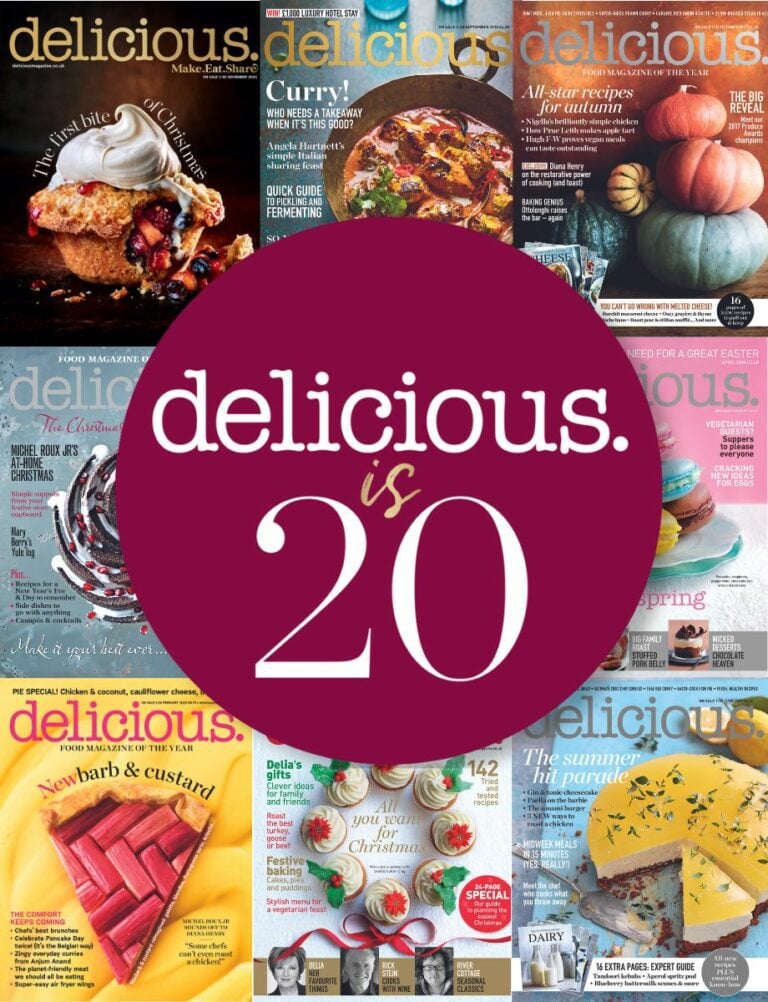 From the beginning, the mission of delicious. was to do things differently. To be beautiful without being intimidating; inspirational without being snobby; instructive without being bossy… Twenty years on, we're still on that mission.
The media world is very different today from how it was in 2003. Facebook was still a year away from launching  and the iPhone was a mere twinkle in Steve Jobs' eye. Now, in 2023, delicious. is no longer just a magazine. We're a huge website, a popular social media presence, a video producer…
"It's been emotional delving into the history of our treasured magazine and being reminded of how much we've achieved over the years: the campaigns we've launched; the trails we've blazed; the people we've championed; the stories we've told," says Editorial Director Karen Barnes, "At the heart of it all has been a commitment to community, empowerment and inclusion. Here's a look back at 20 years of leading the way in food…"
2003: The big launch
Helped by the star backing of Rick Stein and Jamie Oliver, Seven Publishing wins the pitching battle to publish delicious., a much loved food magazine in Australia, in the UK. Jamie becomes a regular contributor in the early years and the December launch issue features his legless turkey.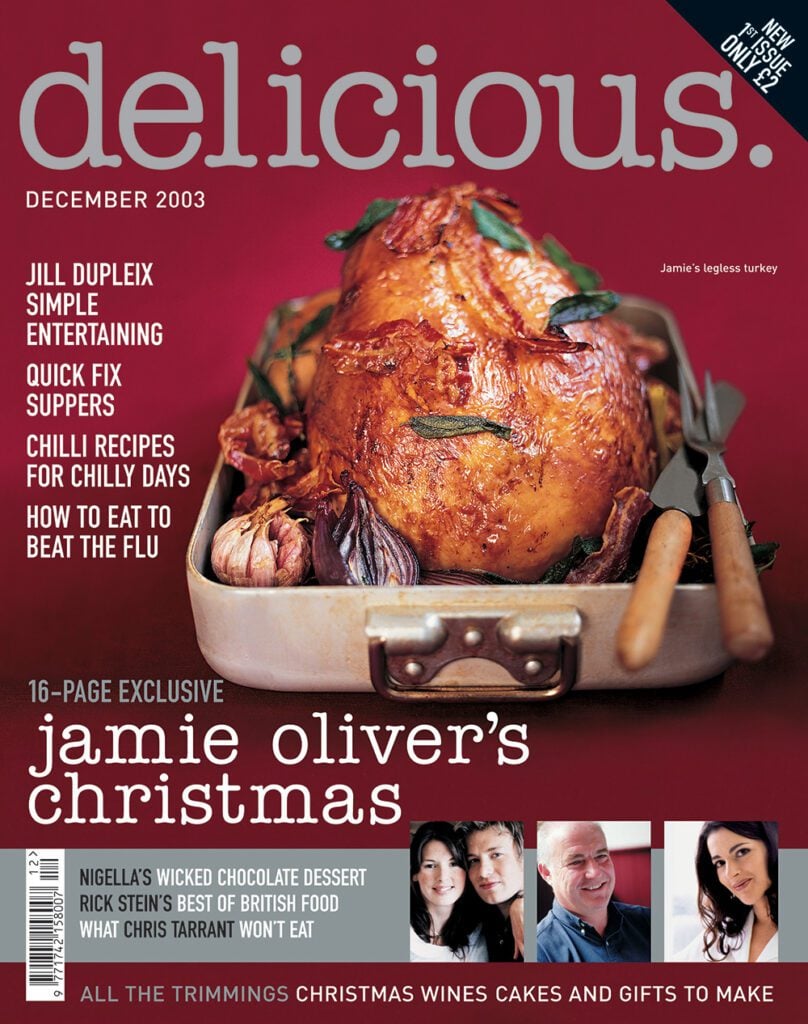 2004: Welcoming new voices
Marcus Wareing, then a talented young chef though largely unknown to the public, becomes a regular contributor. It begins a key delicious. mission to champion up-and-coming stars in the world of food. Countless future names such as Sabrina Ghayour, Zoe Adjonyoh, Ravinder Bhogal and Olia Hercules have their words and recipes published to great acclaim in the magazine.
2007: A new website
The launch of deliciousmagazine.co.uk. In 2022 it records 28 million users (more than the population of Australia). Our first themed issue, with an all-Italian lineup of recipes and features, is a huge hit, and establishes itself as a regular. In 2017, the Italian issue's cover features an Italianised logo (see galleries below).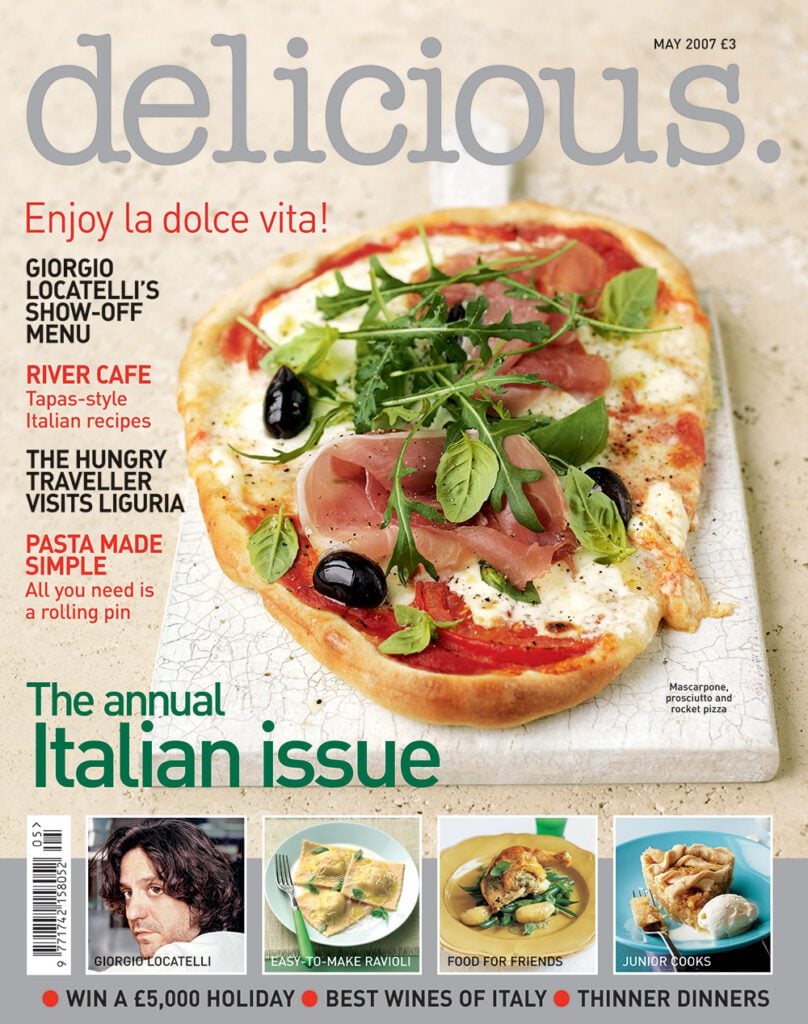 "I've been very lucky to have been a contributor to delicious. since its launch 20 years ago. I've found the team to be serious about great food, and the photography sessions have been a joy. The look of the magazine has been, to use a rather old-fashioned word, 'deluxe'." - Rick Stein
Check our some of our favourite early covers… Remember the cupcake craze?
2010: We love knobbly veg!
The magazine starts its first campaign, urging cooks and supermarkets to stop rejecting imperfect-looking fruit and veg, thousands of tonnes of which are being needlessly thrown away every year. The campaign (highlighted later, in a different form, by Hugh Fearnley-Whittingstall) is a great success and leads to supermarkets introducing special budget ranges of knobbly veg. Future delicious. campaigns include community-nurturing Share The Love, with delicious. encouraging people to bake something extra and give it to a neighbour who needs cheering up.
2012: Nigella graces the cover
The November issue features, for the first time ever, a person on the cover. The shot of Nigella looking out from behind a curtain of pasta is technically the trickiest in the magazine's history (huge quantities of pasta made, rolled and cut, then hung from an out-of-shot broom handle for Nigella to pull aside and peer through). She provides typically glorious recipes and writes the magazine's new Canny Cook tips section, producing her copy on time and exactly to word count (thank you, Nigella!). That section still exists today, renamed Be A Better Cook.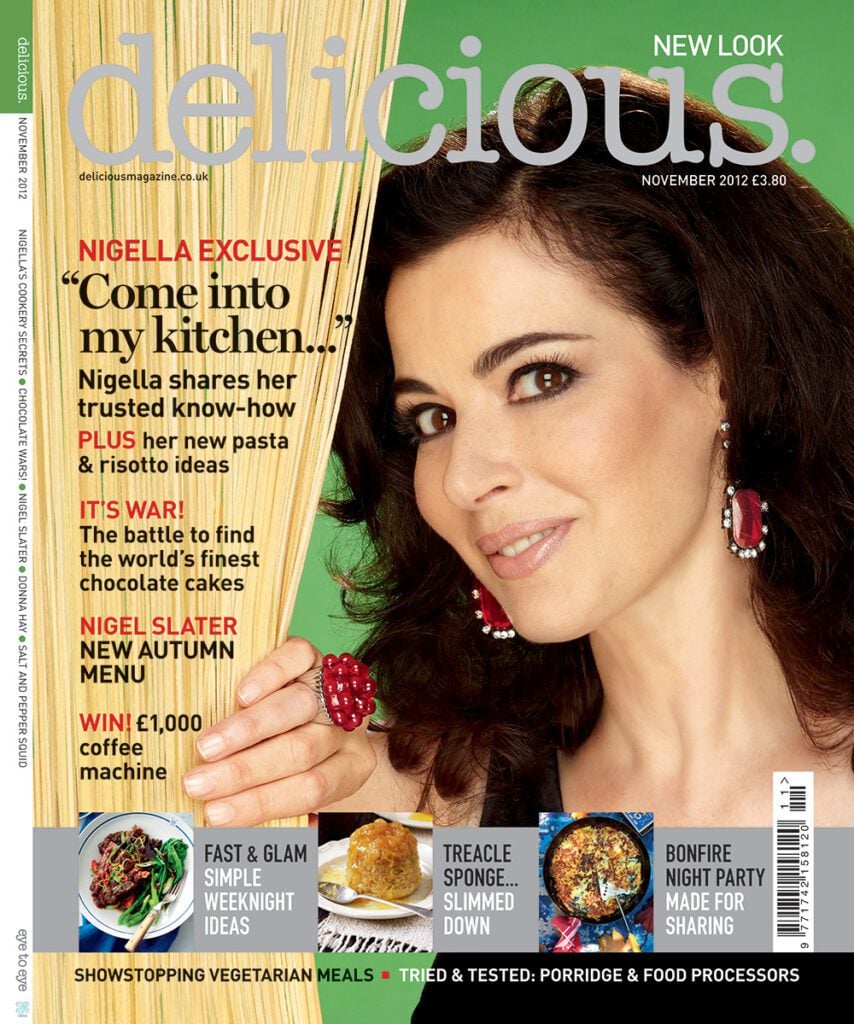 2013: Our 10th birthday
The magazine marks 10 years with a special celebratory November issue. The logo changes once more and 10 famous chefs and food writers share their favourite delicious. memories from over the decade.

"Thank you for 20 years of deliciousness! I remember being there with you as you launched the very first issue. So much has changed in that time, in the food industry and beyond, but you've always done a great job, stayed passionate and stayed relevant. Big love on your big birthday!" - Jamie Oliver
Are you tempted by a sweet recipe on a magazine cover – or do you prefer savoury? Check out these fabulous cakes and desserts, which all graced covers between 2011 and 2014… The December 2014 gingerbread Bundt is a particular favourite of the team's.
2014: No more out of season folly
The year begins with a bold new move – to publish in real time, meaning the January issue comes out in January, solving the problem of readers buying an issue with recipes that aren't in season yet. Real time publishing is a big success, and other food magazine publishers scramble to do the same.
2016: Art-inspired issue
The still life ham cover on the Christmas issue receives plaudits from media watchers and readers alike for its bold design, inspired by the works of the great Dutch master Vermeer.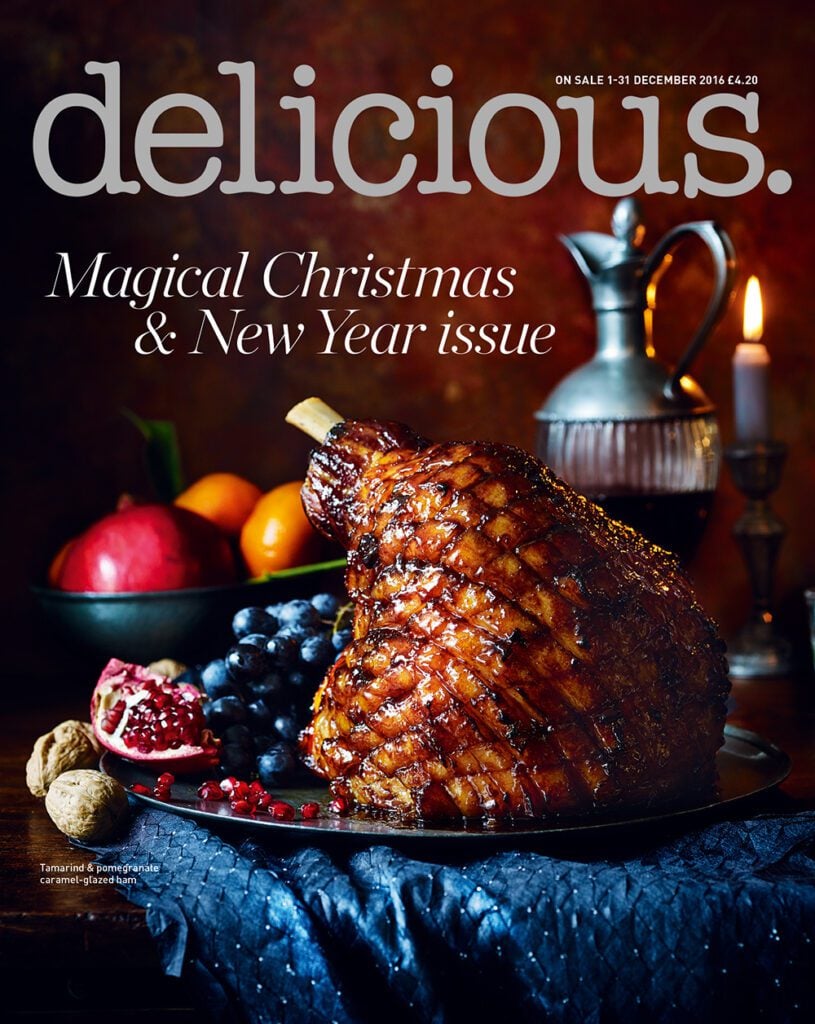 2016: Debut Collector's Edition
The first delicious. Collector's Edition is produced: an extra section of themed recipes on thick, glossy paper that shows off the glorious photography. The first is all about chocolate. Everyone loves it; more follow, including pastry, bread and cheese.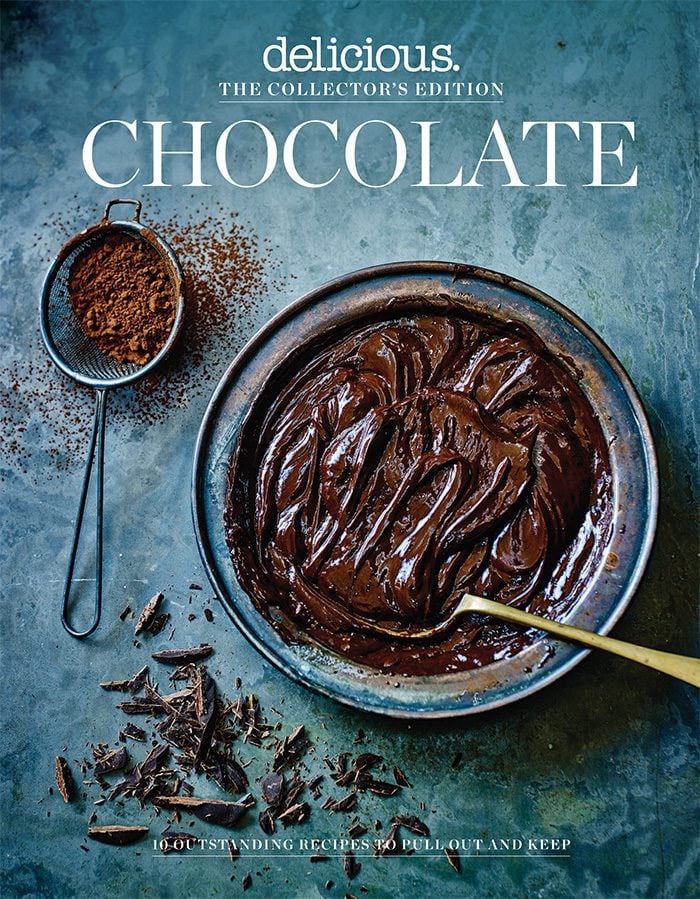 2016: delicious. Produce Awards launch
The magazine has championed small producers right from the start, but this is the first year when hundreds of entries are whittled down to a shortlist. Next, all these beautifully made and crafted foods are tasted by a panel of food experts (thanks to Prue Leith for being head judge). A massive undertaking for a small team – but we did it… and did it in style!
"delicious. is the only food magazine I look forward to reading. That's because it's so much more than just recipes and is always ahead of its time, with information about new ingredients and whatever is happening in food everywhere. Happy 20th birthday to everyone." - Delia Smith
The delicious.  style keeps evolving in the second half of the decade, with these designs from 2015 onwards. The October 2017 cover is another first: a still life of in-season produce.
2018: Green steps forward
delicious. stops using plastic in the wrapping of its subscriber copies, switching first to biodegradable bags, then using recycled/recyclable paper.
2019: Double Delia
British food legend Delia chooses delicious. to celebrate her 50-long career teaching the nation to cook. She stars on the cover in an innovative then-and-now double portrait, leaning on the shoulder of a black and white image of her younger self.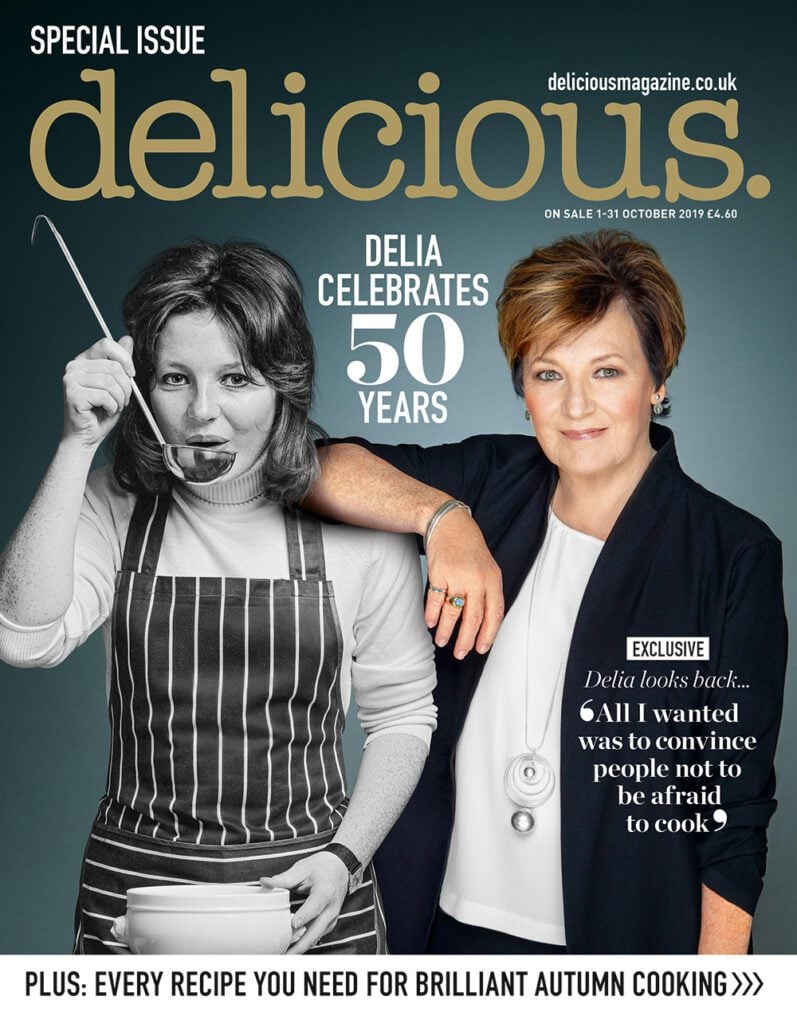 2023: A surprise cover
Popular chef Tom Kerridge becomes only the third person to grace the cover of delicious. in the magazine's 20 year history, talking about the plight of the great British pub. Food stylist Lola Faure has to make many batches of croquettes before she achieves the requisite level of cheese stretchiness to get the key shot that creates the 3-D effect. And let's not go into the broken-fridge-freezer that nearly scuppered our intricate plans. There's so much more to every cover than meets the eye…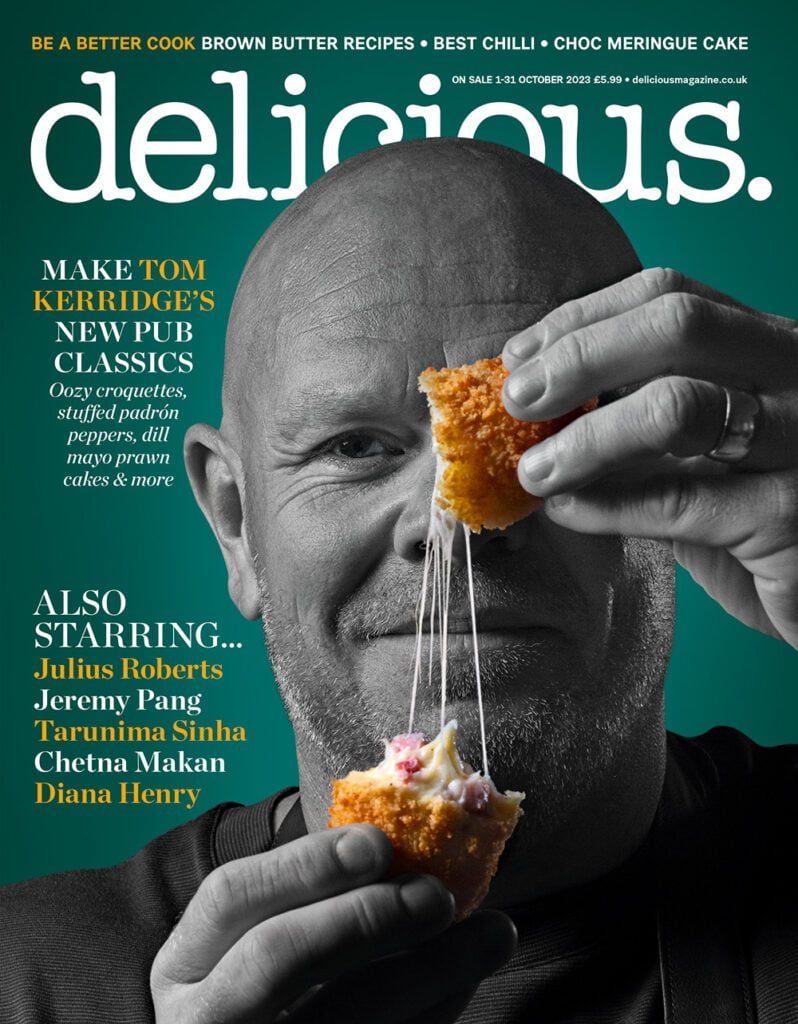 "Happy 20 year anniversary, delicious.! A publication that has supported me and many other chefs over the years, as well as local producers and farmers up and down the country, delicious. is a true celebration of food and everything that evolves around it." - Tom Kerridge
delicious. continues trying to push the boundaries of food styling and photography. What do you think of our latest looks?
Keep an eye on the @deliciousmag on Instagram in November to vote for your favourite cover from our shortlist – and be in with a chance of winning a one-year subscription to delicious.
Read our birthday messages…
Thank you to all our friends in the world of food who have shared kind words on our big birthday! We've loved working with all of you.
Andi Oliver, chef and broadcaster
"20 glorious years of the splendid delicious. magazine. Congratulations to everyone who works so hard to keep the pages fresh and endlessly enticing. Here's to 20 more years of scrumptious culinary adventure! Thank you, delicious."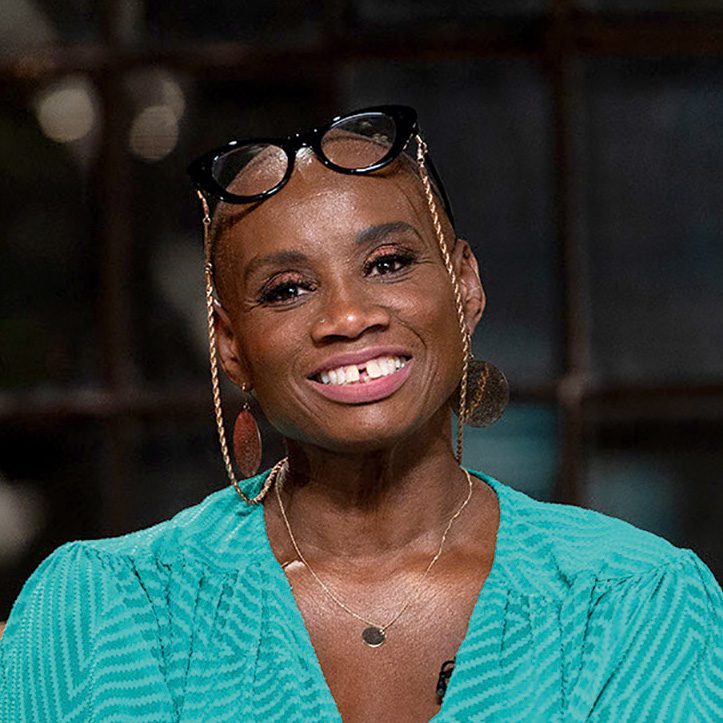 Dame Mary Berry
"Congratulations, delicious., for 20 wonderful years. Keep giving us the very best!"
Ching-He Huang, chef and TV presenter
"I love delicious. magazine! Karen and the team always capture the food trends of the moment, always leading, always inspiring, always delicious! It's the one food magazine I get excited about – the photos are captivating and the recipes are divine. Congratulations on your 20-year milestone and thank you for supporting my work over the years. It's been an absolute honour and a pleasure to be included in your beautiful issues. Big love, celebrate well and cheers to you all."
Ken Hom CBE, chef and TV presenter
"delicious. is more than a magazine about cooking. It's been a pioneer in championing and raising awareness behind all the glamour. We learnt as we ate. Thank you!'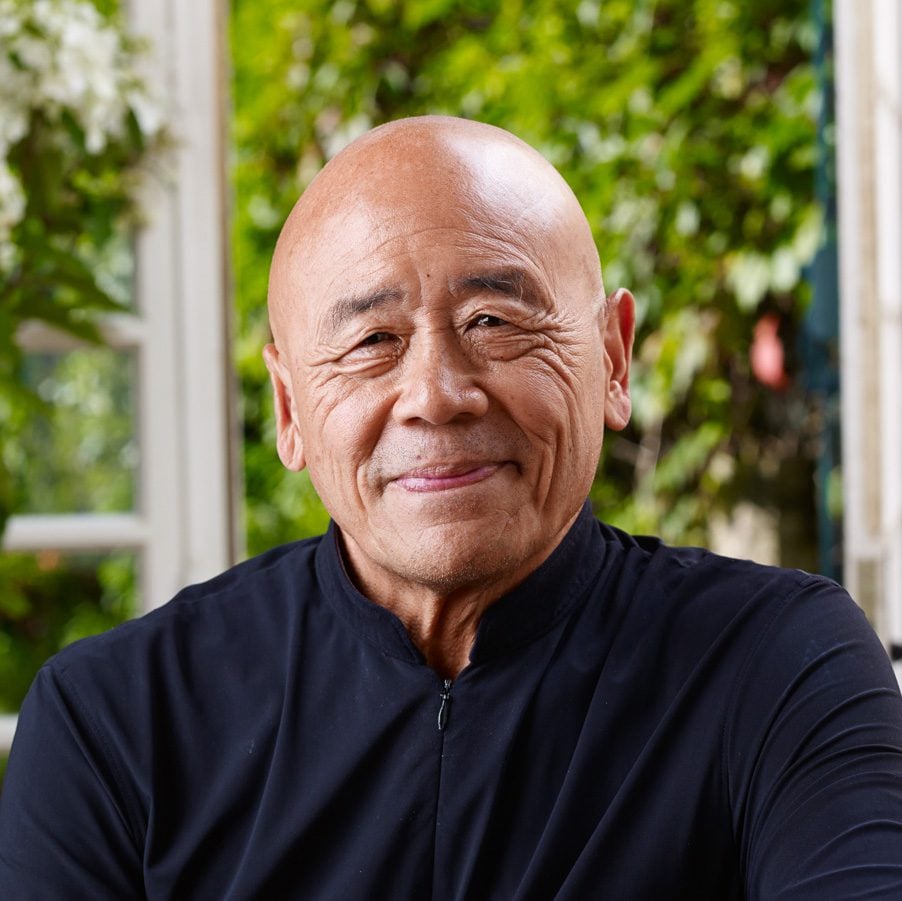 Nigella
"Thank you for 20 years of making our lives more delicious.! "
Richard Bertinet, Bertinet Bakery owner and baker extraordinaire
"delicious. has been with me since the first day we opened our cookery school. Always current, it champions incredible food producers and chefs – I wouldn't be without it."
Gok Wan MBE, TV presenter and Golden Chopsticks Awards founder
"Huge congratulations to delicious.! I can't believe it's been running for 20 years now, with incredible initiatives like the Knobbly Veg Campaign. This was all about lobbying supermarkets to sell misshapen produce – way before it was on anyone else's radar. I love the emphasis on seasonal produce too, and it's a testament to the quality of the content – which extends far beyond recipes – that the magazine has been running for so long. Happy birthday!"
Ravinder Bhogal, chef, food writer and restaurateur
"delicious. is populated with the best names in the culinary world. It's always full of aspirational recipes that are compelling yet have a common-sense approach, resonating with experienced cooks yet bolstering the confidence of novices. I always enjoy the lively prose with strong points of view and an infectious passion and energy for all things food. I feel honoured to have contributed – in fact Karen was really one of the first editors to commission me when I was just starting out. Congratulations, dear delicious. team, on 20 years – and here's to the next 20!"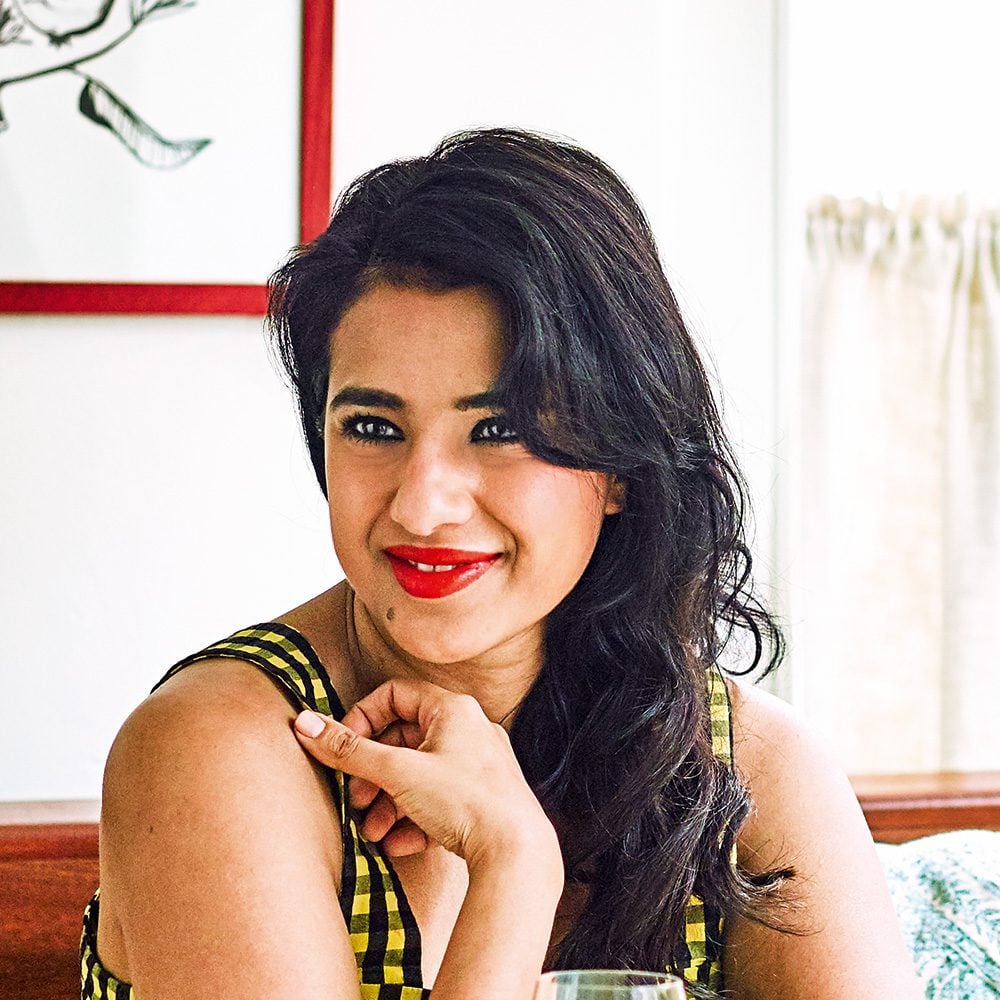 Sabrina Ghayour, food writer and chef
"Long before I became a chef, I'd look at every page of delicious., taking in all the recipes, chefs, ingredients and trends. I'd feel accomplished and in-the-know because of it. delicious. was the first magazine to give me a chance and publish one of my recipes, and I'm so thankful for that belief in me before I believed in myself."
Cyrus Todiwala OBE, chef and restaurateur
"Wow time flies – what an occasion! delicious. represents such a high standard when it comes to topics, recipes and information on food and trends. For me it's also a great referring point when I double check certain recipes and need more info. It's just such a great magazine and you've kept it right at the top of the favourites list… delicious. paves the way for others to follow."
Felicity Cloake, food and travel writer
"How can delicious. be 20? I still remember my youthful excitement when it first appeared on shelves – a magazine full of recipes I actually wanted to cook, as well as thoughtful, informative longer features and reliably beautiful photography – and I'm pleased to say it feels just as fresh and relevant today. Here's to another 80!" 
Matt Tebbutt, chef and Saturday Kitchen host
"Congratulations on your 20th anniversary! So pleased to see how the magazine has gone from strength to strength. It's always a visual treat to open a copy of delicious." 
Raymond Blanc, cookery legend
"Warmest congratulations on your 20th birthday… A big achievement!" 
Olia Hercules, chef and food writer
"delicious. is one of the best magazines of all time. I was a fan of delicious. long before I became a professional cookery writer and chef – it's been an inspiration for over 15 years and I am so happy that the magazine continues to grow."
Tom Kerridge, chef and TV presenter
"Happy 20 year anniversary, delicious.! Congratulations on being one of the best food magazines out there, not just filled to the brim with fantastic seasonal recipes but also packed with creative content and forward-thinking features. A publication that has supported me and many other chefs over the years, as well as local producers and farmers up and down the country, delicious. is a true celebration of food and everything that evolves around it. Here's to the future!"
Subscribe to our magazine
Food lovers, treat yourself this Christmas... Enjoy 12 months of magazines for £29.99 – just £2.50 an issue.
Subscribe
Unleash your inner chef
Looking for inspiration? Receive the latest recipes with our newsletter