Produce Awards 2018: Eastern England regional judging
The Eastern England regional delicious. Produce Awards 2018 judging in association with Fisher & Paykel, was hosted at The Aldeburgh Food & Drink Festival on Saturday 29th September.
The expert team of judges taste-tested their way through all the fabulous shortlisted products from the region, in this year's Produce Awards.
A huge thank you to ALL the producers who entered and who've made it as far as the shortlist.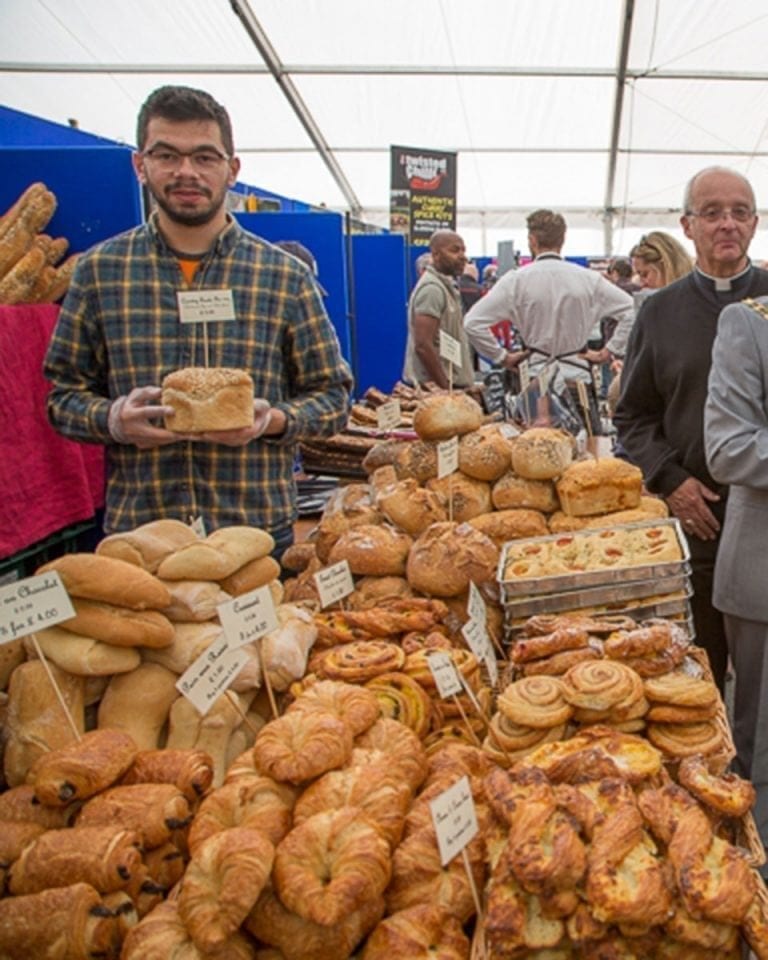 Get involved
Remember to use #produceawards18 on any social posts – we'd love to see them!
The judges
Galton Blackiston – Owner and chef patron of the Michelin starred Morston Hall, as well as holding a Michelin star himself, and he has also appeared on various TV cooking programmes.
Polly Robinson – A food writer and PR specialising in working with food and drink producers and chefs.
William Kendall – Food and drink entrepreneur, farmer and Chair of Cawston Press.
Which products are going through to the national final?
10 products were selected by the judges to go forward to the national final in October, to be held at London's Borough Market, and these are:
The shortlist
Braeburn Juice
Conference, Topaz & Evelina Juice
Topaz & Evelina Apple Juice
Suffolk Black Ham
Unsmoked Orange Ham
Smoked Nitrate Free Back Bacon
Unsmoked Nitrate Free Back Bacon
Cream Stout
Golden Ale
Plum Porter
'Without' Organic
Truly Traceable Venison & Game Pies 
Custard Tart
Salted Caramel Brownie
Croissant
Eccles Cake
Empanada
Friand
Sourdough Bread
Sausage Roll