Eccleston Square Hotel, London, hotel review
Located a stone's throw away from the hustle and bustle of Victoria Station, Eccleston Square Hotel is peacefully tucked away on a residential street.
Originally two 19th century town houses, this hi-tech hotel is the perfect marriage of luxurious and modern.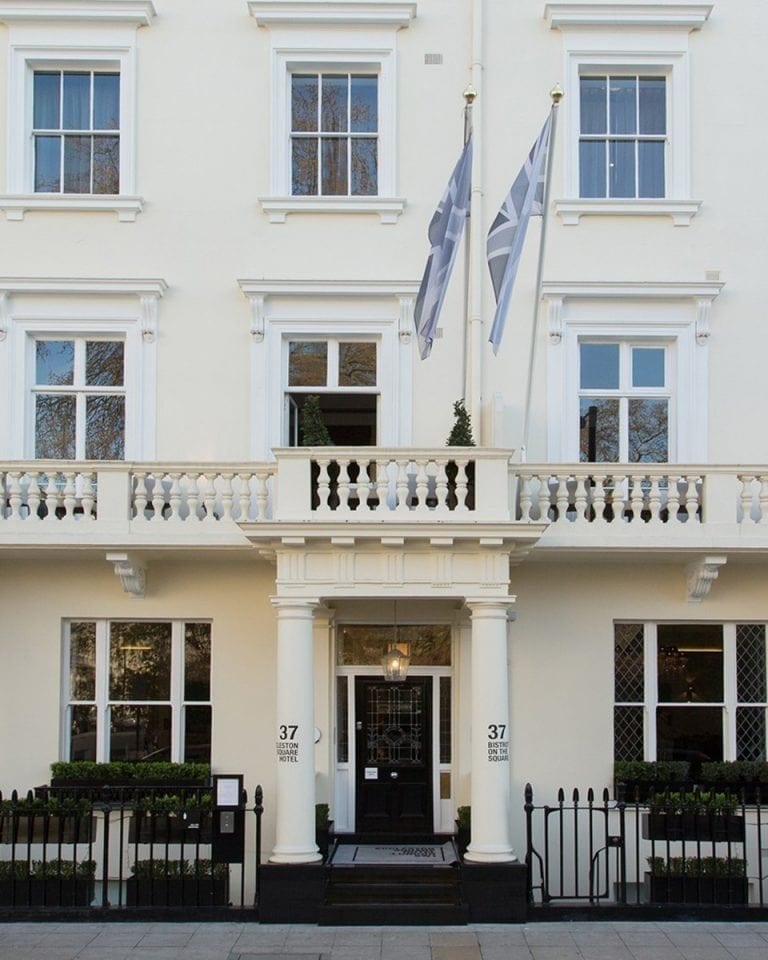 The Eccleston overlooks a quiet square, and appears nothing but quaint from the outside. Inside, it's a different story. It's buzzing with technology. All the guest rooms have been fitted with HD 3D TVs, a handy smartphone and an iPad2 takes the place of an in-room concierge. And that's just on the surface.
On the ground floor you'll find a small restaurant. The rear of the restaurant can be used for meetings, and has a TV screen that spans an entire wall. During the weekends it plays sports games, trashy TV and guests are able to watch 3D movies here if they wish.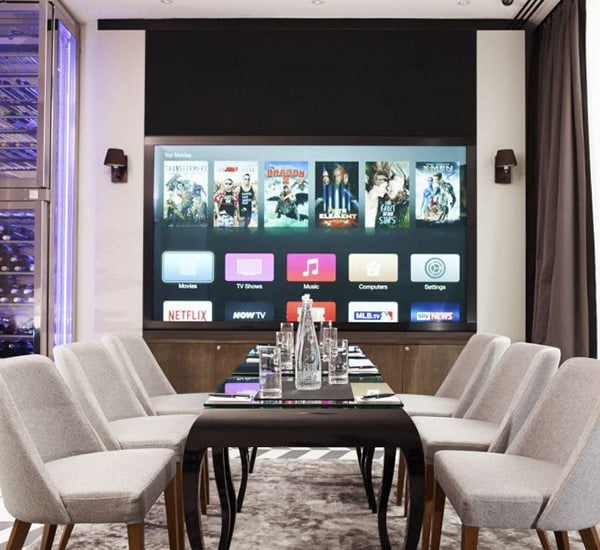 How to get there?
Eccleston Square Hotel is about a 10 minute walk from Victoria Station and Victoria Coach Station.
What's in the area?
Everything from Hyde Park to Buckingham Palace. Plus, much more depending how far you're willing to walk. Fancy hitting the shops, going to a show or dining out? Oxford Circus, Soho and Covent Garden are all less than a 30 minute tube journey away.
What's in the room?
At first glance the room appeared fairly standard – a comfortably-sized bed with perfectly plumped pillows, a black throw and matching cushions. The bed faced a large flatscreen TV and there was the usual armchair, mini bar and much to my happiness, robes.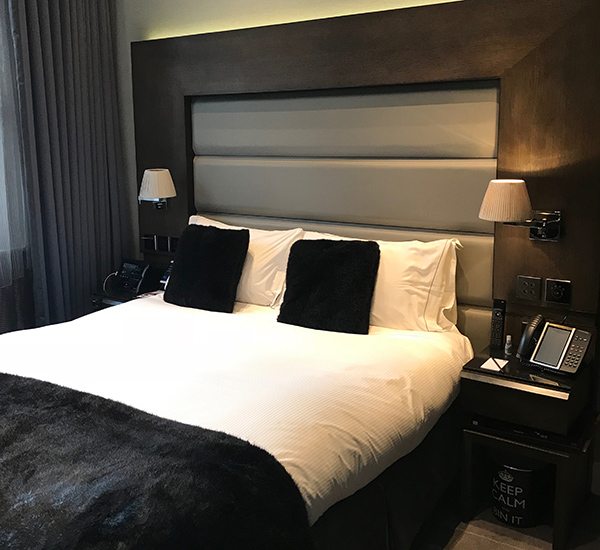 There was, of course, so much more to the room. It was no ordinary bed, rather a Swedish Hästen electronically-adjustable bed. In other words it was incredibly comfortable. You could incline or lower both the header and footer of the bed, and it even had several different massage settings.
My friend Janelle and I sat in our robes watching 3D DVDs (Harry Potter and the Deathly Hallows Part Two, for the curious) while enjoying a full body massage, from our luxury Swedish bed, and snacking on Maltesers. It was a truly wild Saturday night.
And how about the bathroom?
Life-changing – where do I sign up for one? Let's start with the glass wall/door that can be changed from frosted to clear, with the click of a button. Fancy a shower? With four different shower heads to choose from (two in the ceiling, one on the wall and another detectable) you're sure to be leaving clean. It's also large enough to lie down in, should that float your boat. Watching a film? Fear not, there's a TV in the bathroom so that you can continue to watch while showering.
The towels are plush and the complimentary toiletries are courtesy of L'Occitane. It's an all-round dreamy bathroom.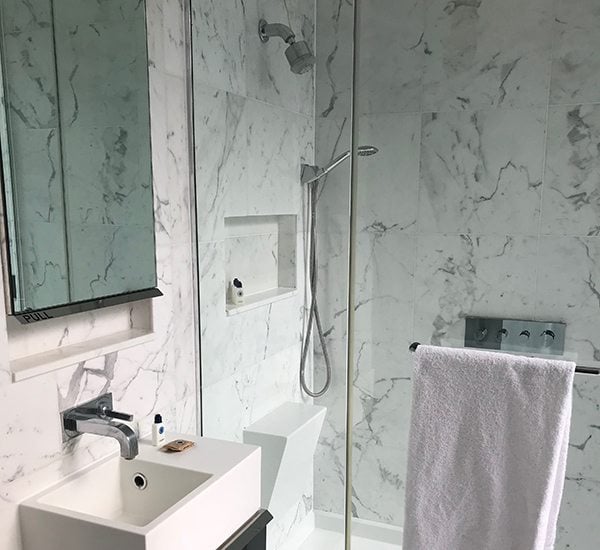 What's there to do?
The sightseeing options are endless. But, if you're looking for something a little different I have just the tour for you. Thanks to Lynne Staartjes, of Sweet Tooth Tours, you can do a food-filled tour in the surrounding area. What is a sweet tooth tour you ask? In short, it's an afternoon or morning of eating.
We met Lynne at 3pm on a gloomy Saturday afternoon, excited to embark on our adventure. As we walked, Lynne talked, she filled us in on how the tour runs, her career and was forever providing us with interesting historical facts on the area.
Our first stop was R chocolate where we traded the cool, fresh outside air for a comfortable booth and a hot chocolate. I dared to be different and tried the chilli hot chocolate… Let's just say that the chilli was prominent. It was delicious all the same. Even more when paired with a milk chocolate elephant filled with rich salted caramel.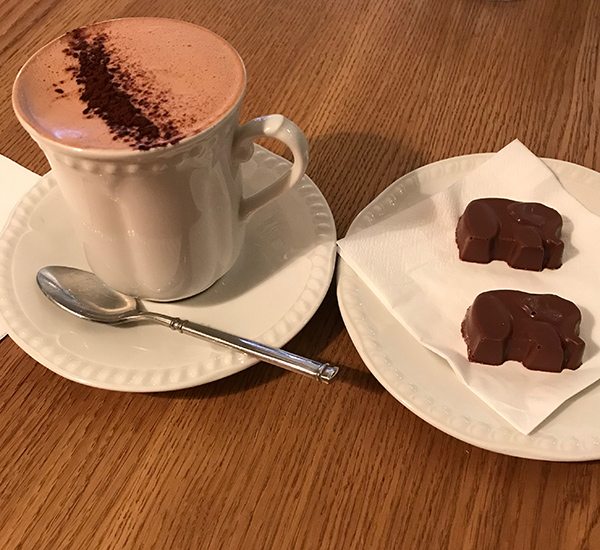 The second stop was Olivogelo for authentic Sardinian gelato. We were shown how the ice cream was made, allowed to try every single flavour and then gifted a scoop of our choosing. I got stuck into bitter honey frozen yogurt. It was sensational. Then it was off to Pierre Hermé Paris for a blind tasting of some world class macarons. The black lemon and date, and earl grey tea, were both incredibly moreish.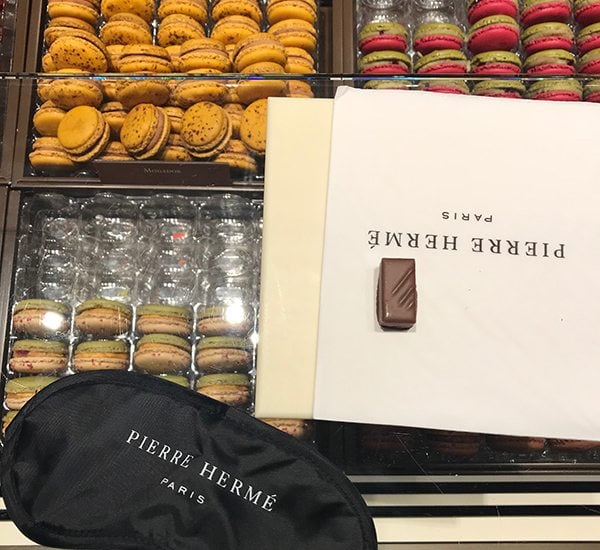 The final stop may or may not have been my favourite. From the moment we walked into The Fine Cheese Company I was filled with glee. We tried several cheeses, and then a few more. And then I proceeded to stare longingly at the great wall of cheese, and seriously considered becoming a cheesemonger. It was a truly wonderful afternoon.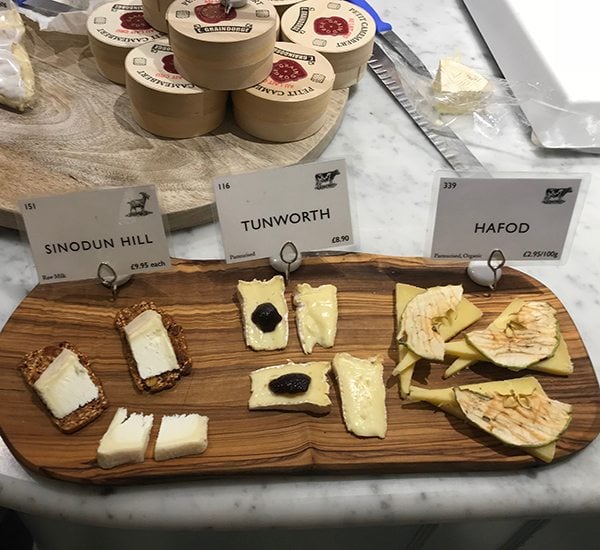 How was breakfast?
Upon check-in we were told that breakfast could be enjoyed downstairs or ordered as room service. As you may have guessed, we treated ourselves to a sleep in and breakfast in bed.
Janelle and I both felt like something fresh, after the previous afternoon of gorging, and opted for the Greek yogurt and fruit with seeds and honey to start, before sharing a serving of pancakes. All was washed down with a latte and perfectly pulpy orange juice. If only I could start every Sunday like that…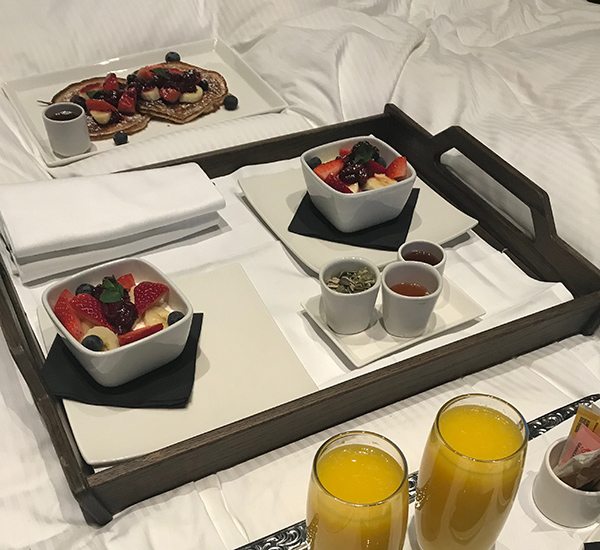 What's the damage?
Rooms start at £158 per night, for two people including complimentary water, Nespresso coffee, use of a smartphone, WiFi and access to 3D DVD movies. Plus, if you book direct, you can treat yourself to whatever the mini bar provides, for free. That's not too shabby if you ask me.
For more information on the hotel please visit www.ecclestonsquarehotel.com
Subscribe to our magazine
Food lovers, treat yourself this Christmas... Enjoy 12 months of magazines for £29.99 – just £2.50 an issue.
Subscribe
Unleash your inner chef
Looking for inspiration? Receive the latest recipes with our newsletter