8 foods you'll only remember if you're a 90s kid
With Barbie and SuperMario bros hitting the cinema and manicured pop groups like Flo back in the charts, the 90s revival is clearly in vogue. Nostalgia when it comes to food is powerful, if sometimes misplaced. Now that two decades stand between us and then, it feels as good a time as any to take a look back at what was on supermarket shelves in the 1990s. On reflection, it's as if snack manufacturers were in competition to see who could create the most sugary, unhealthy, processed concoction that would pass food safety laws. And yet we loved it – back then, at least.
We all know ultra-processed food should be off the menu, but we can't help reminiscing. From discontinued sweets to the lunchbox staples that have stood the test of time, come with us for an innocent walk down Millennial memory lane. Freddos were 10p and sweets could be bought in the shape of cigarettes… It was a different time.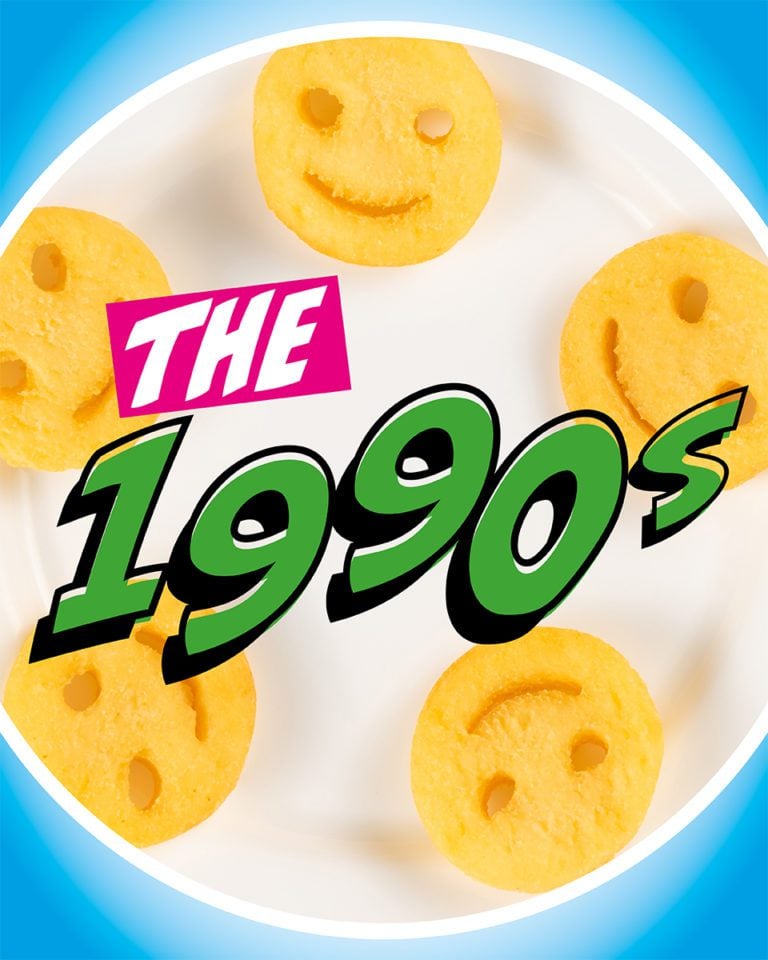 Citrus Polos
The day Citrus Polos aka Polos 'Citrus Sharp' were discontinued was a sad day. So sad in fact, that I wrote to the manufacturer to ask them to bring them back. Did they listen? Did they heck. These limey, pale green versions of the popular minty confectionery were so much more than their classic minty parent. They were ALIVE. It's hard to find a good citrussy sweet nowadays; you might opt for a lemon Smint, but they're so piddly as to barely be chewable. There are Halls cough lozenges – closer to medicine than sweets – or boiled-sweet lemon sherbets. But if you too have an appreciation of all things sour, I think you'll agree none of those quite fills the void left by those perfectly balanced zesty Polos. Rest in peace.
Dairylea Lunchables
The appeal of Dairylea dunkers was that you could build your own cracker and ham tower, or, eat the crackers and toppings one by one, continental style. Infinitely more exciting than a sandwich – and infinitely more processed – they simply hit differently in the lunchbox. Vegetarians could opt for Dairylea dunkers, a cheese dip and 'jumbo tube' combination that, if you've never encountered it, has to be seen to be believed.
Cheesestrings
There was clearly something about the 1990s and… processed food. The cheese string was a gravity-defying 'unripened' cheese that could be pulled apart (as the name suggests) in strings, making the product look like it had a cool hair cut. Having fun with food was cool then, and it's cool now.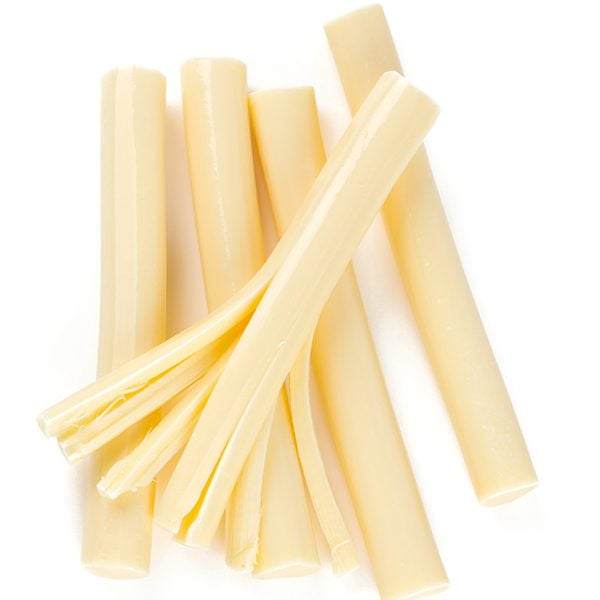 Frubes
Yogurt in a tube that you can squeeze out like toothpaste? Get it over here now! Frubes were the 'healthy' alternative to a chocolate bar in the lunchbox, but they were sugary enough to feel like a treat. They're still available in 2023, but you can bet your bottom pound they contain less sugar these days… Whoever thought to put yogurt in a tube was as much of a genius as the guy who made strings out of cheese. Which brings us on to…
Potato Smiles
Like the Turkey Twizzler (the owner of its own controversy when Jamie Oliver singled it out as a food to ban on his Channel 4 show Jamie's School Dinners), the potato smiley was a childhood favourite of many. What's not to love about a crispy potato casing, soft and fluffy inside, all bundled into the shape of a cheerful face? These are still available today for a reason, and even found themselves on the menu at London bar Seed Library during their Norman's takeover.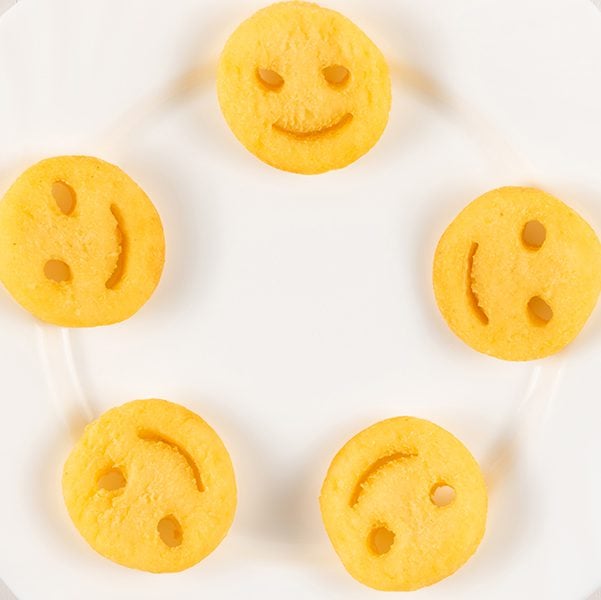 Fruit Winders
The playground-packed lunch treat of dreams, Fruit Winders were the double whammy because they offered a sweet hit of fruity energy and also entertainment… Now that's bang for your buck. They're still available, made by Kellogg's, if you want to relive a trip to your lunchbox circa 1997.
Space Raiders
Space Raiders were notable because, like Chipsticks and Frazzles, they possessed a quality that allowed them to dissolve on your tongue. Research tells me that quality is maize, and I love it. Still available at a cornershop near you, these crisps have gone up in price but still cost less than 50p a packet, which you can't say of many things in your local newsagent in 2023, can you…?
Sunny D
Nineties kids know that Sunny D was infamous in the playground. It was a sugary soft drink masquerading as juice (and fooling many a suspecting parent) just like that other 90s stalwart, Capri-Sun. But it was also responsible for its very own rumour… Everybody knew that drinking too much Sunny D would turn you orange. The gossip had foundations: a poor unsuspecting Sunny D fan in Wales drank 1.5L a day and did in fact see yellowing of her skin, known as carotenosis. The learnings? Don't overdose on your favourite drinks. A life lesson, you could say…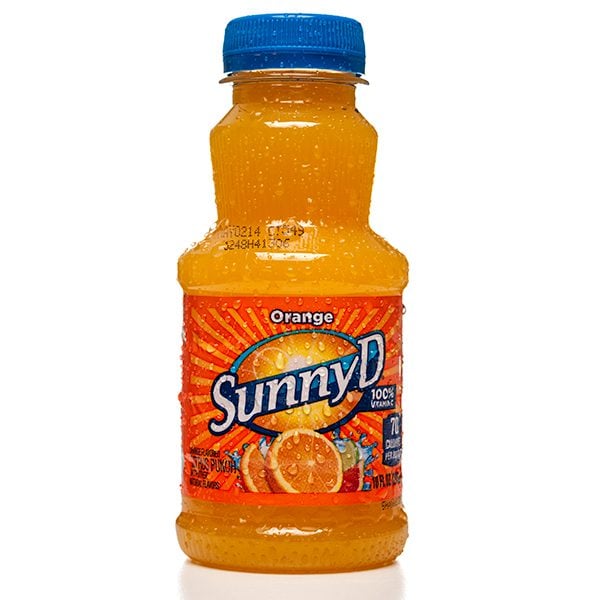 If you enjoyed this, you might like to take a look at our old school recipes that have stood the test of time.
Subscribe to our magazine
Food lovers, treat yourself this Christmas... Enjoy 12 months of magazines for £29.99 – just £2.50 an issue.
Subscribe
Unleash your inner chef
Looking for inspiration? Receive the latest recipes with our newsletter