Five minutes with Gizzi Erskine
Gizzi Erskine is a chef, TV personality, author of several cookbooks and most recently, a restauranteur.
Earlier this year Gizzi opened Mare Street Market, in London's Hackney, which is home to a deli, restaurant, florist and record shop.
We caught up with her, to see how she'd fare on a desert island…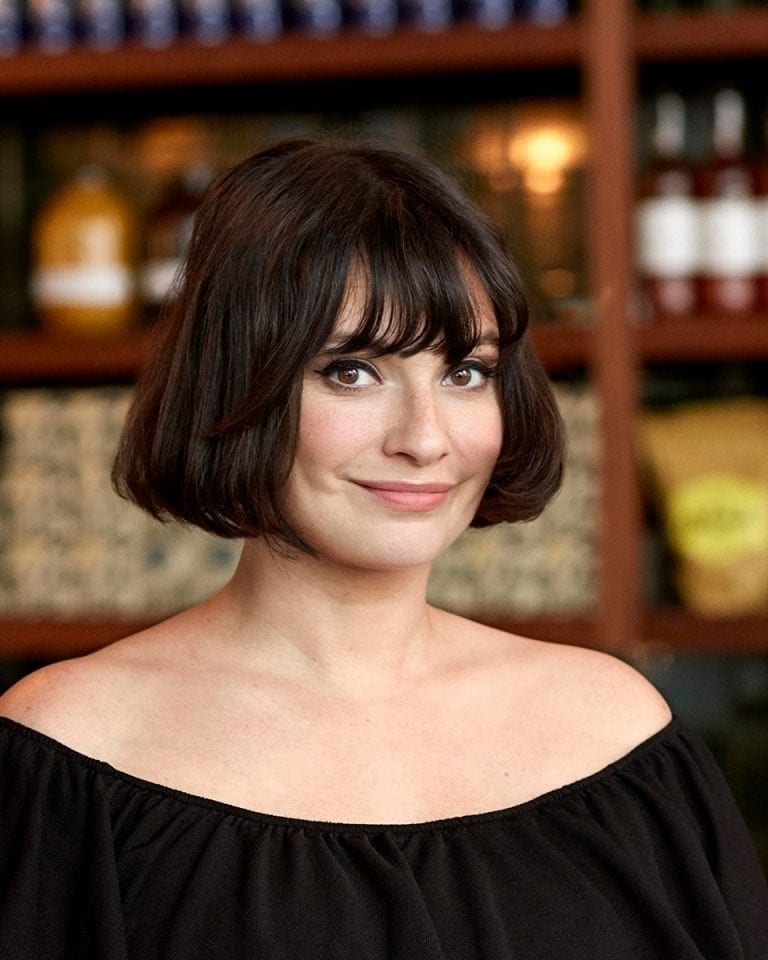 1. What's your first memory of food?
My first real memory of food was lying in a vegetable garden on a tartan rug in our house in Dumfries, Scotland. I remember the smells – everything from the green tomatoes to carrots being pulled from the dirt, to the honeysuckle on the garden walls.
I first remember eating in Scotland, too. We went to a very smart restaurant and I asked if I could have smoked salmon and chips. I remember being laughed at and feeling ashamed. (Although I later went on to understand that Russians ate smoked salmon with potato blini, so that waiter should have known better!)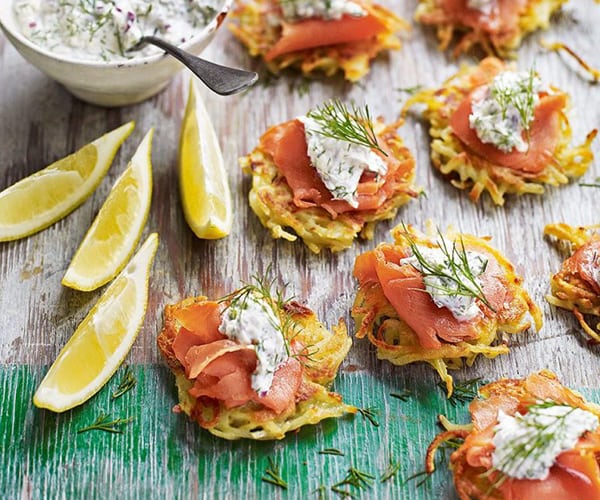 2. What's the first recipe you learnt to cook?
Like many people, my first bake was something like jam tarts, but the first real thing I learnt to cook was a Thai dish of Pad Krapow Gai (minced fried chicken with chilli and basil) that my mum used to make. She spent loads of time in Thailand with work and I missed her food. So I called her up and she talked me through how to make it over the phone.
3. What's the recipe you can't live without?
Spaghetti bolognese or a roast with really good gravy and all the right accompaniments. I love all food: everything from oysters to offal, but I have the same need for home comforts as everyone else.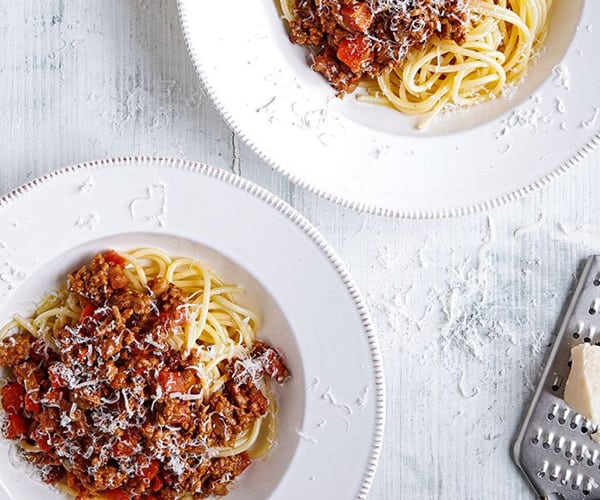 4. What's the one ingredient you'd take on a desert island with you?
Garlic. I would say salt but I could make my own from the sea. The thing I require the most in my cooking is garlic. I use it by the bulbful.
5. What's the meal you'd miss the most?
I think I have a strong survival instinct. I think I'd somehow learn how to forage, hunt and fish and I would then learn to grow and become self-sufficient. I would dry fish, make fish sauces and ferment different ingredients. I would probably miss the odd bit of cake. Or anything that involved milled flour.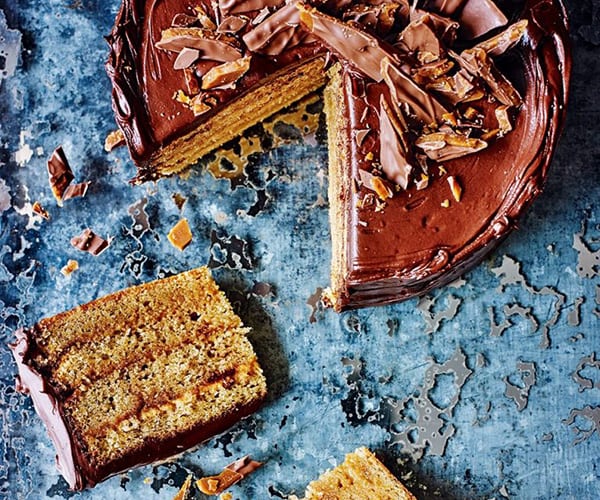 6. You can have a one-off dinner party on your island… Who would you invite?
I would have to say Anthony Bourdain – I am devastated by his death. Without shadow of a doubt, he was someone who most inspired me to start cooking after I read Kitchen Confidential about 17 years ago.
Marc Frances Baum, my business partner at Mare Street Market, who has been a fundamental part in my development as a strong woman in food and is a massive laugh. And I couldn't forget to invite my chef girls Sophie Michell and Angela Hartnett! Both girls have inspired and motivated me to keep pushing forward with my cooking. Without the support they have given me over the years, I don't think I'd be where I am today.
Away from food, I would also like to meet Will Smith and ask how to be that cool, Aleister Crowley to get try and refine the art of manipulation and dark arts (joke, kinda), Griselda Blanco, of the biggest female drug cartel, because I find her fascinating, Andre Breton to speak about dada surrealism, Anna Karina for the spill on French film and music from the 60s and Californian chef and restaurateur Alice Waters because I simply want to be her.
7. Which cookbook would you take with you, to the desert island?
It would have to be Prue Leith's Cookery Bible as I trained at Leiths School of Food and Wine back in the beginning. Prue has absolutely been one of my biggest advocates over the years and is still monumentally supportive to my career. It really helped me to keep pushing forward and achieve my dreams.
This summer, Gizzi Erskine is working with American Express for Backed By, a new initiative which is giving passionate foodies the opportunity to benefit from a unique backing experience with the culinary innovator and food entrepreneur. For more information, visit: backedby.co.uk