Five minutes with Gizzi Erskine
Gizzi Erskine is a well-known chef, TV personality, author of several cookbooks and most recently, a restauranteur. In 2018, Gizzi opened Mare Street Market, in London's Hackney, which is home to a deli, restaurant, florist and record shop.
We caught up with her, to see how she's getting on in lockdown, how she'd fare on a desert island and her latest project, Cookstarter…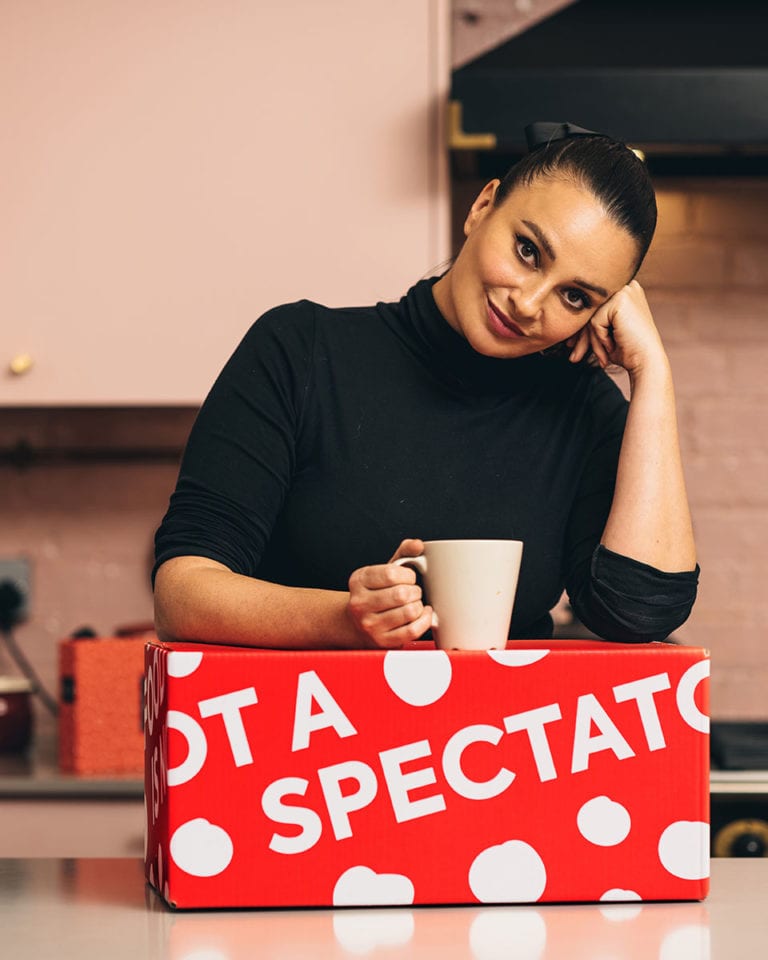 What's the first recipe you properly learned to cook?
It was sweet and sour pork. My sister was ill and craving it, so I went to the shops very pragmatically and found a recipe in one of my mum's cookbooks and made it all by myself. Battering and deep-frying the pork, thickening the sweet sauce with cornflour, all those knife skills. I was about 13 or 14 at the time. It undoubtedly got me hooked because it felt like a science experiment and I love science, but also because everyone told me I was incredible for doing it and doing it well; and there lies the beginning of the creative cook/narcissist.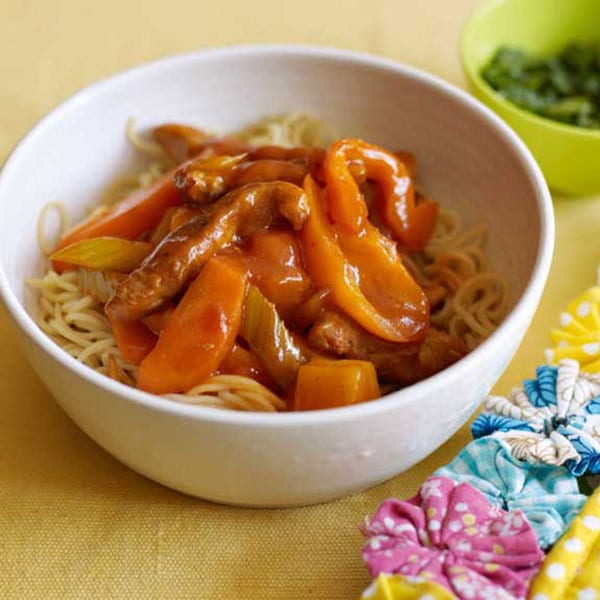 What's the one recipe that you can't live without?
There are so many, but my life would be nothing if I couldn't make good stocks, broths and meat reductions. They are the base in so many good dishes – you can tell I am most comfortable in a sauce section.
All of the food that I made at The Nitery (my pop-up restaurant) was based around a really good roasted bone or shell stock. I think I would win gold for my stock making if it was an Olympic sport. Massimo Bottura once taught me that the trick to making stock really deep is to simply add a piece of Kombu to it for added MSG body.
Which food do you absolutely hate?
I am a glutton and eat everything, but I am repelled by durian (I spent a lot of time in Thailand growing up) and I find mangetout utterly pointless.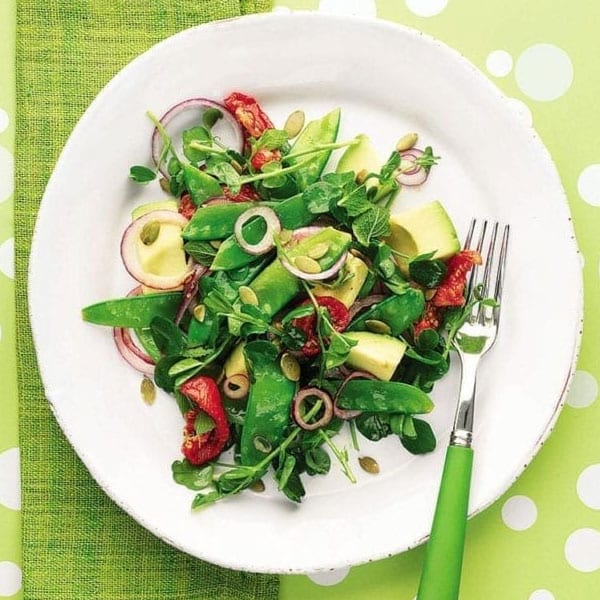 What's the one ingredient that you'd take to a desert island with you?
Garlic. I would say salt, but the sea gives you that. In my opinion, all savoury foods are better with garlic and salt.
What's the meal you'd miss the most whilst there?
I love pasta and noodles. I'm a carb girl for sure.
You can have a one-off dinner party on your desert island… who would you invite and why?
I would have a mixture of past friends I miss or would have loved to have known. My father firstly, as I have so much I want to ask him. He died in my early teens. Then I would give my right arm to have Caroline Flack back in my life. I miss her and her energy and dream about her most nights. I would have loved to have known Anthony Bourdain and talk to him about food, music and adventure and I'm completely weird in my interests and would also love to meet Aleister Crowley and the Marquis de Sade and talk to them about the debasement of society.
Which cookbook would you take with you to the island?
The Leith's Cookery Bible. It's where I trained in cookery and it's the most used cookbook in my house.
Which meal did you cook the most throughout lockdown?
Spaghetti bolognese and lasagne, but having worked so much in restaurants, its not something I actually get the time to properly make myself. My recipe, taken from my Healthy Appetite cookbook is based on a very traditional ragù bolognese (from Bologna), but I add garlic to my sofrito. Most people are shocked that my recipe contains veal mince, pork mince, livers, pancetta, milk and white (not red) wine. It's a light sauce and it takes about 8 hours to make, but boy is it worth it.
And… rather importantly, what did you binge-watch on TV during lockdown?
I watched so much, but my favourite thing was lying in bed watching an episode of LOVE on Netflix before sleeping.
Where's the first place you're planning to eat once restaurants re-open?
Oh restaurants, how I miss thee! I love to eat at a Malaysian restaurant called C&C café in London's Chinatown and always have the same thing. Roti Canai: croissant-light paratha dipped into the sauce from a Nyonya chicken curry and Wan tan Hor: wok-fried noodles topped with an egg and cornflour-thickened soup with pork, shellfish, fish cakes and greens with acidic pickled chillies in soy.
You're about to get your teeth sunk into a new campaign called Cookstarter. Tell us some more about the project?
Gousto's Cookstarter campaign is all about celebrating the amazing variety of food we have in the UK. We're lucky to have such a diverse, forward-thinking food scene, which has become a really vibrant subculture. But sadly this is all at serious risk of disappearing, with independent restaurants having been hit so hard in the past year. To help these independent restaurants, we're going to find the UK's five most-loved independent food spots and Gousto will give each of them £10,000 funding as well as marketing support and a year-long mentoring programme. I'm also really excited about the fact that they'll get to collaborate with the Gousto chefs to create limited-edition meal kits, inspired by their menus, available for all Gousto customers to enjoy at home.
How do we find out more about the campaign?
Go to goustocookstarter.co.uk to nominate your fave independent restaurant and give them a chance to receive much-needed support
Gousto's Cookstarter campaign supports Britain's diverse food culture by helping independent restaurants thrive. Follow the campaign and support the wider hospitality industry at goustocookstarter.co.uk and @GoustoCooking
Subscribe to our magazine
Subscribe to delicious. magazine for HALF PRICE
Subscribe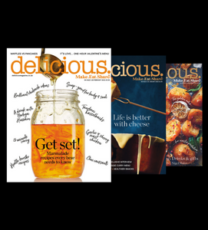 Join our newsletter
Packed with menu ideas, recipes, latest competitions and more...