Five minutes with Ivan Vukadinovic
Ivan Vukadinovic joined Frenchie, the Covent Garden restaurant, as a demi Chef de Partie in 2017 – a year after it opened. He has grown with the company ever since, working closely alongside the restaurant group's Chef Patron, Gregory Marchand.
We caught up with him to discuss his food likes and dislikes, his food heroes and what he loves to binge-watch on Netflix.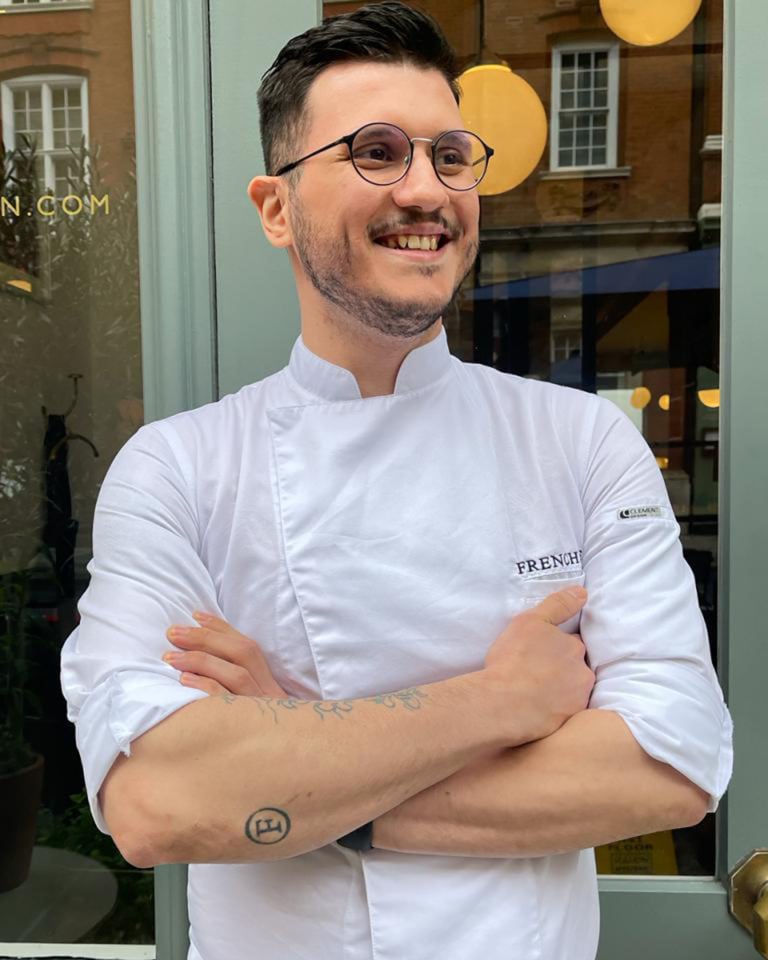 Ivan's career began when he was just 18, starting out at the Belmond Hotel Cirpiani in Venice, where he was the hotel's youngest ever Demi Chef de Partie. He then moved to London, landing at Frenchie, who offered him the chance to try out being Junior Sous Chef at their flagship restaurant on the Rue du Nil, Paris. At 26, Ivan has now been appointed the new Head Chef of the Michelin-starred restaurant in London, and his refined and inventive cooking is the perfect match for the restaurant.
What's your very first memory of food?
My first memory of food has always been a whole roasted suckling pig. When I was a child and I was visiting my grandparents, this was a tradition for when the whole family was gathering together.
What's the first recipe you properly learned to cook and who taught it to you?
I've never followed recipes to be honest, but I always loved making stocks. Back in Venice, in the Belmomd Hotel Cipriani, there was a head chef, Roberto Gatto, that always taught me how important it was to take care of your broths, consommé etc… Since then, I always followed his steps for any stock I make.
Did beginning your career in Venice inspire your cooking in any way?
I wouldn't say it inspired my way of cooking, but it certainly set a good base from which to start my career.
Are there any foods you absolutely hate?
Honestly I'm not the biggest fan of shellfish, but overall I'm not a picky person.
What's the one ingredient that you'd take to a desert island with you?
Chilli… You always need some spice in your life!
What's the meal you'd miss the most whilst there?
A good cheeseburger with perfectly crispy fries.
What's the one condiment you couldn't live without?
Nothing better for me then a good, sweet mustard.
Which cookbook would you take with you to the island?
I would say The French Laundry cookbook even if it perhaps wouldn't be too useful on the island!
What meal did you cook the most during lockdown?
I cooked many lasagnes! So many that any Italian grandma would have been proud.
And… what did you binge-watch on TV?
I didn't watch much television, but I did love watching Peaky Blinders.
What's the restaurant (anywhere in the world) you are most looking forward to eating at, when travelling widely is possible again?
I think it would be The French Laundry in the United States. Since I was a teenager, eating there has always been a dream of mine.
How would you describe the experience of moving to London?
Moving to London was and still is a challenge. It's a big city with a really fast and hard environment, but if you don't mind working hard, it's a great place full of opportunities.
Your dishes are as visually impressive as they are delicious. Where do you find inspiration for your creations?
It sounds clichéd, but my main inspiration comes from ingredients. I start by thinking of how to process one single ingredient, and get the most out of it, giving different textures, flavours and finally, making it look the best I can. The ideas flow from there!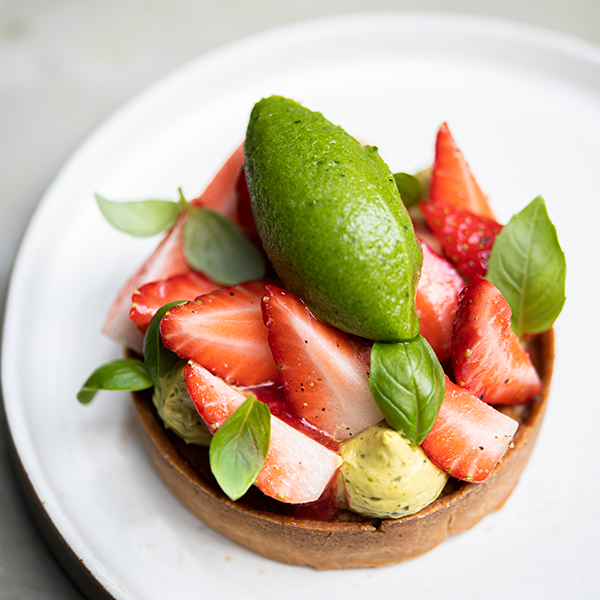 What new dish on the menu are you most excited about at Frenchie Covent Garden?
With Rosa (our Pastry Chef), we came up with a beautiful dessert based on corn. It plays with all different corn textures: sweetcorn and white chocolate cremoux, polenta crumble, cornflakes and tequila ice-cream, and a popcorn tuille. I would say that's a must-try on our new menu.
You've already achieved so much at the age of 26. What plans do you have for your career in the future?
I do love to dream big. By the age of 30, I want to have a small restaurant and hopefully at one stage I can improve enough to achieve 3 Michelin stars.
To book a table at Frenchie, Covent Garden, click here.
Subscribe to our magazine
Food lovers, treat yourself this Christmas... Enjoy 12 months of magazines for £29.99 – just £2.50 an issue.
Subscribe
Unleash your inner chef
Looking for inspiration? Receive the latest recipes with our newsletter