Five minutes with Avinash Shashidhara
Pali Hill is an Indian restaurant in Fitzrovia, London that opened permanently this spring, after a bit of a stop-start in 2020.
Head chef Avinash Shashidhara cut his teeth at the River Café and Hibiscus, and now at Pali Hill has created a menu that brings together the flavours of Mumbai's diverse communities with a focus on using local, seasonal ingredients from across the British Isles. The food is delightfully unfussy, these are "dishes you would find on your mother's table, chutneys you would get from a neighbour, and traditional dishes that have been passed down generations".
We caught up with Avinash to find out what it was like to open a restaurant in 2020, and about the inspiration behind his new menu.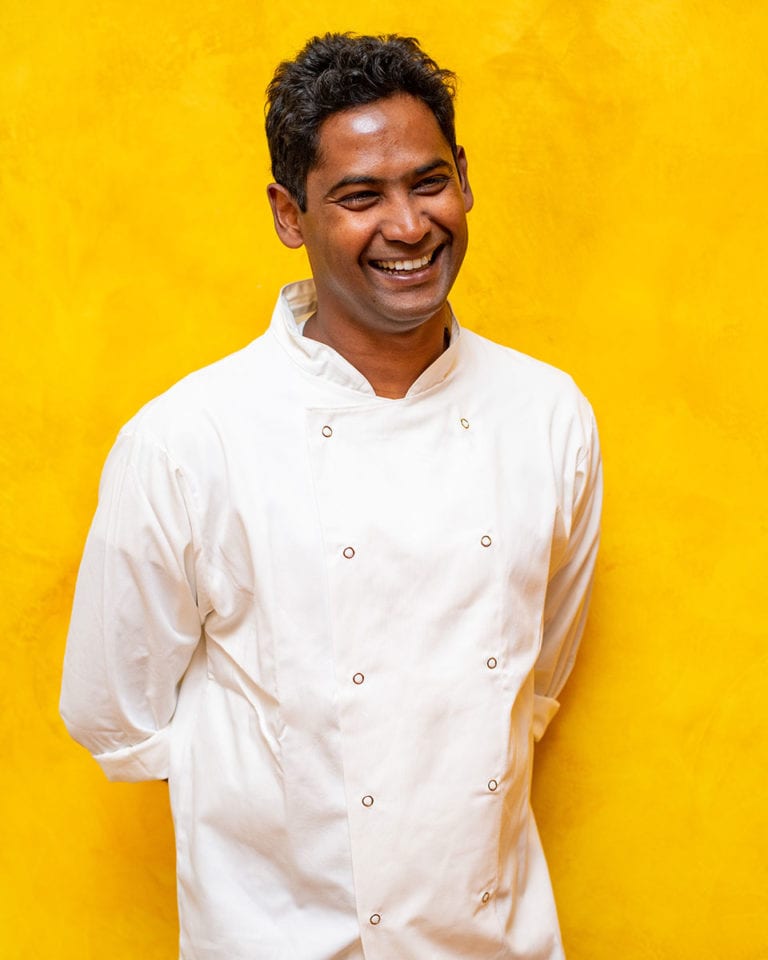 What's your very first memory of food?
Visiting family in the coffee growing regions of Karnataka – I remember how everything was cooked on wood fire. They also grew rice and I still remember they used a hand operated stone grinder to grind the rice to a flour, then make rice flour breads. The smell of the wood fire and the breads was the best start to the day.
What's the first recipe you properly learned to cook?
It was a lemon rice with peas, turmeric, fresh coconut and curry leaves. A simple dish that was not only a quick fix but also fresh, light and delicious.
Are there any foods you absolutely hate?
I am not keen on fast food chains and processed food. I also avoid mass-produced unethically farmed products. I think as human beings, it is our responsibility to be less greedy and use more sustainable methods and change the way we live. We must really give our planet a chance to revive itself.
What's the one ingredient that you'd take to a desert island with you?
I would definitely take some rice with me, as I love rice and I would hope that I could have it with all the fish I can catch.
What's the meal you'd miss the most whilst there?
I would miss the meals cooked by my mum. Her cooking is usually simple, seasonal and vegetarian.
What's the one condiment you couldn't live without?
I absolutely love pickles and that's the one thing I have with most meals! At Pali Hill we pickle mangoes, Indian gooseberries, garlic, chilli, Amalfi lemons and vegetables. It's just something we do as apart of our tradition in India using different seasonal ingredients.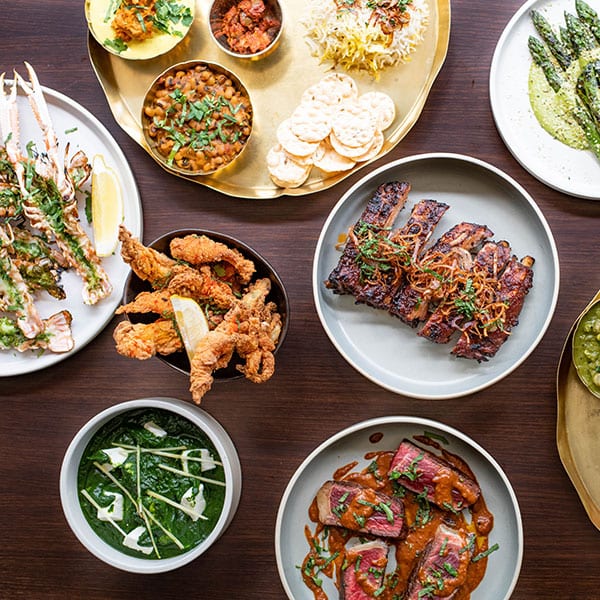 Which cookbook would you take with you to the island?
I really like Marcella Hassan's Classical Italian Cookery. I was introduced to it when I worked at the River Café. The recipes are simple and I love the stories, its like listening to my grandma.
What meal have you cooked the most during lockdown?
I cooked a lot of baked whole marinated fish, with either Indian spices or steamed with Asian ingredients. We have an amazing fishmongers down the road from where I live. So comforting and healthy.
And… what did you binge-watch on TV during lockdown?
I loved watching Schitt's Creek, Serpent, Leonardo… just to name a few.
Where's the first place you ate at when restaurants reopened?
My first meal at a restaurant was at Joy at Portobello by my friend Stevie Parle. I absolute loved how they transformed their outdoor space and the food is just so seasonal and simple.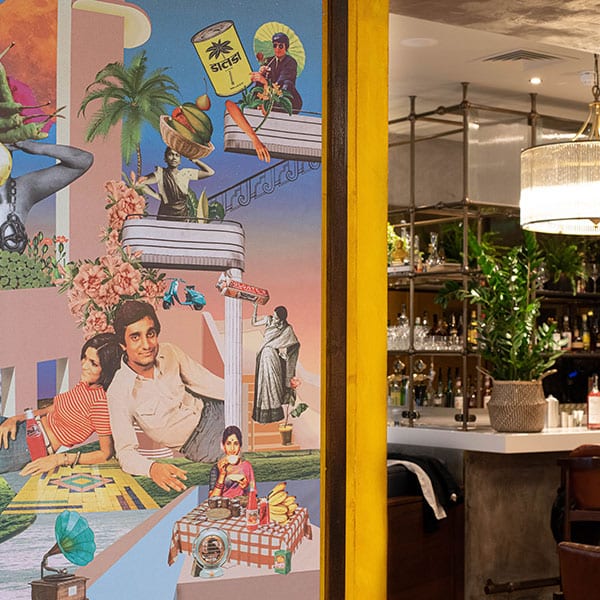 And what's the restaurant (anywhere in the world) you are most looking forward to eating at, when travelling more widely is an option again?
I'd love to visit Osteria Francescana in Modena as I love Italian food but also Massimo Bottura is such a fascinating chef with so much passion for what he does. He has such love for the seasons and ingredients from the region. The food looks rustic, yet as if he employs artists to plate his food for him. In London I'd love to try Davis and Brook. Daniel Humm is such an accomplished chef. I have also never had a chance to visit to 11 Maddison Park, but I'm guessing this will be as good or better.
Pali Hill celebrates flavours from many different regions of India. Can you tell us a bit about the concept behind the restaurant?
Pali Hill is an area in Mumbai and the building societies are a melting pot of people from all over India. The food is simple, seasonal and very hearty. Here at Pali Hill, we follow the same principle of sourcing the best produce from British farmers, meat from animals that have had a great life, and fish from sustainable sources. We then cook with them and adapt them to simple home recipes.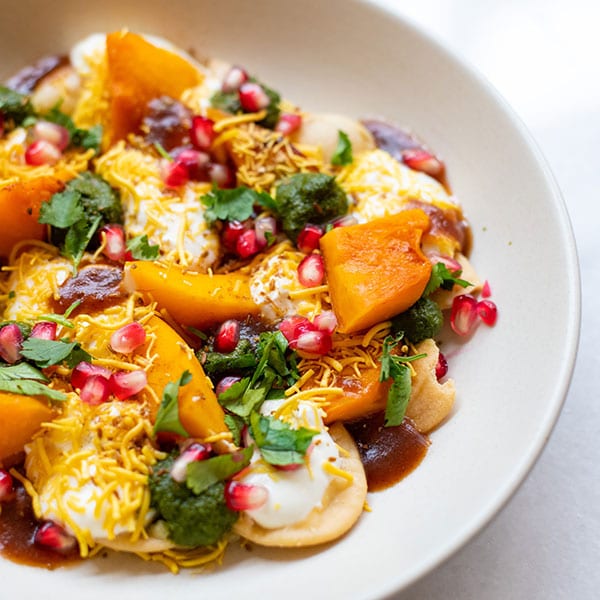 2020 as we all know was possibly the worst time in history to open a restaurant.
Opening in 2020 must have been a challenge. What was it like being a restaurant owner through that time?
2020 as we all know was possibly the worst time in history to open a restaurant. We were super excited to open, and almost didn't believe that we would have to be shut for most of the year. When it did happen, the investors were very supportive of the staff and continued to look after us until the furlough scheme was introduced. We had to keep staff morale in check to make sure everyone was okay, and reassured that their jobs were secure. The hardest thing has been to come back and get things moving again, but there has been a huge shortage of staff in hospitality. I could go on about the hurdles, but the best part is being finally open and able to feed people, and to know that our food is excellent and totally different to what everyone else out there is doing.
What dish on the menu at Pali Hill are you most excited about this summer?
I am excited about every dish on our menu but in particular the Mangalore buns and crab sukkha. A great combination of sweet buns made with banana purée, yoghurt and spicy crab meat. I also love the Alphonso mango cheese cake!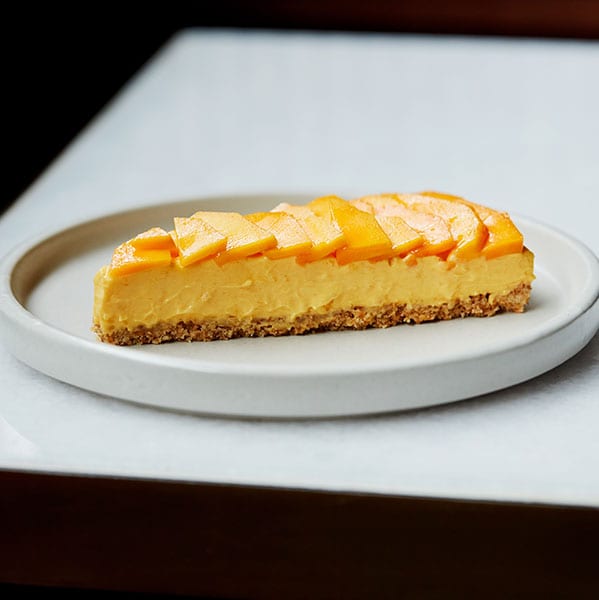 To learn more about Pali Hill or to book a table, click here.
Subscribe to our magazine
Subscribe to delicious. magazine for HALF PRICE
Subscribe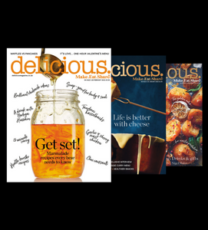 Join our newsletter
Packed with menu ideas, recipes, latest competitions and more...