Five minutes with James Lowe
Lyle's and Flor Bakery have rapidly become two of London's most highly-regarded restaurants since their respective launches in 2014 and 2019, with Lyle's gaining a Michelin star in 2015. It's easy to see why their popularity has soared – the food is understated yet impressive; unfussy yet complex: it's a polished kind of food, that you definitely wouldn't cook at home. And that's what makes it so special.

Head chef and owner, James Lowe, tells us about his lockdown, the launch of the much-acclaimed ASAP PIZZA, and his plans for the future of his restaurants (roadmap permitting)!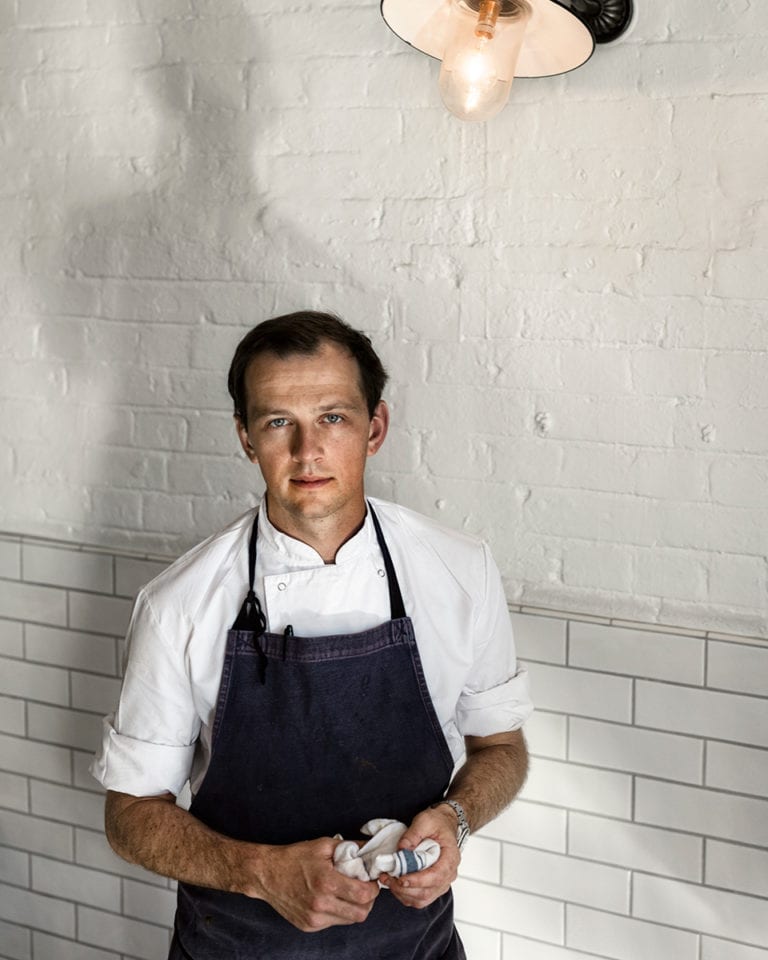 What's your very first memory of food?
One of my favourite things my mum used to make was roast tomatoes on buttered toast. I also have really fond memories of the experience of being in a restaurant with my family as a child when there were no outside distractions. We would always go to our local Italian on a Thursday night in Lewes – the memories are less about the food we ate but more the atmosphere and way we were treated. It was a special time.
What's the first recipe you properly learned to cook?
I used to love making full English breakfasts, and vividly remember the satisfying feeling of tying all the components together so everything was ready to serve at the same time. I think that was the start of my love of problem solving in the kitchen, which has continued to this day.
Are there any foods you absolutely hate?
Not really, no. If there is something I don't like, I try to give it a lot of chances, take the time to learn about it and keep eating it in different ways. I believe there is always a way for something to be enjoyed.
What's the one ingredient that you'd take to a desert island with you?
There are way too many to choose, but life would be awful without good anchovies.
What's the meal you'd miss the most whilst there?
I'd miss going to a restaurant – the atmosphere and interaction with other people, with food being at the centre of that.
What's the one condiment you couldn't live without?
A great olive oil.
What meal have you cooked the most during lockdown?
I've cooked a lot more greens and vegetable-based dishes during lockdown. My most eaten dishes are Ribollita, inspired with lots of veg, greens, pulses, onions, using good oils, anchovies and cured meats as garnishes. Since being back at the restaurant over the last few months, I've definitely been missing that dish.
And… what did you binge-watch on TV during lockdown?
To be honest, not much! I enjoyed the chance to get an early night, which is usually very rare.
Where's the first place you will eat at once restaurants re-open?
The River Cafe and Rochelle Canteen are top of the list at the moment. Lunch at Rochelle and a lunch or early evening at The River Cafe are two of my favourite things in London. Crudo, pizzetta, wood roast fish and artichokes are some of my favourite things and they're all a fairly safe bet to be on the menu at the River Cafe. They're really nice places to eat with my daughter Eve who's 3, and isn't overly keen on sitting down at a table for a long period of time, which is no problem at Rochelle and she's more than likely to have a load of other children to run around with in the garden at the Caff.
And what's the restaurant (anywhere in the world) you are most looking forward to eating at, when travelling more widely is an option again?
I really want to eat at Ester in Sydney. Matt (head chef and owner) cooked over here at Lyle's about 4 years ago and with lockdown, I've had to cancel trips to his restaurant so I'm desperate to go and eat and work with him again.
"We're incredibly proud of ASAP and how well received it has been. It is definitely something we want to continue with and are looking at sites at the moment to move to."
Lyle's gained a Michelin star in 2015 and is known for innovative menus that change with the seasons. What has been your favourite Lyle's dish ever, and why?
Pea and old ford salad. My favourite ingredient is raw peas, eaten as soon as possible after picking. This is a dish made with raw peas, (which would only be on the menu if the peas were good enough), raw pea flowers which are in season in June, pea shoots, herbs from some of the small farms that we work with, lovage oil and apple vinaigrette.
Old ford is one of my favourite cheeses from Mary Holbrook who sadly died a few years ago, and so it can no longer be produced. It is a dish that marks a period in time and was made with lots of special people involved with incredible care over the quality of ingredients.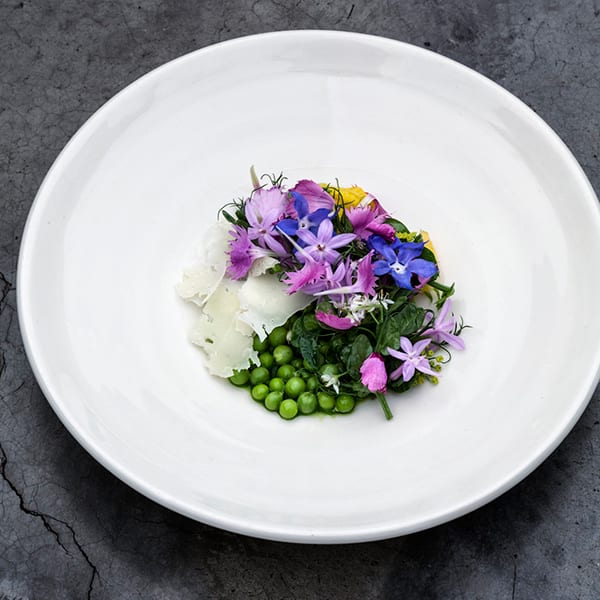 At your second restaurant, Flor, baking is a big part of what you do. Can you tell us more about the concept?
Flor is our bakery and wine bar in Borough Market which we opened in 2019. We're dedicated to working closely with small producers and growers, using only exceptional produce and carefully selected quality British wheats, which are milled in-house, for our bread and pastries.
The aim was for it to be accessible and casual – you can come and grab some pastries and coffee for breakfast, sit at the counter and have a few plates at lunch with a glass of wine or stay later in the evening for dinner.
Over lockdown, Flor has been home to ASAP PIZZA, which is a raging success. Tell us about the challenges and opportunities that Lyle's and Flor faced over lockdown… and will ASAP PIZZA be made permanent?
We had the same challenges everyone had – everything was unknown, so we had to make a number of decisions without any reference with a lot of guess work and learning new systems with real-time consequences. Having said that, the real challenge was looking after and managing people's welfare – it is so far removed from your normal operational life in the restaurant.
As always, there are elements that will stick and we will move forward with. We're incredibly proud of ASAP [PIZZA] and how well received it has been. It is definitely something we want to continue with and are looking at sites at the moment to move to.
What are your plans for Lyle's and Flor when restaurants are allowed to start opening up again later this spring?
As long as there are no changes to the government roadmap, we will continue as we are at with Flor bakery and ASAP open during the day for takeaway and from the 15th April, we will have outdoor tables for ASAP during the evenings with bookable tables of up to 6. We will then close for the first two weeks of May to give the team a rest ahead of opening Lyle's and Flor for indoor dining on the 19th May.
Subscribe to our magazine
Subscribe to delicious. magazine for HALF PRICE
Subscribe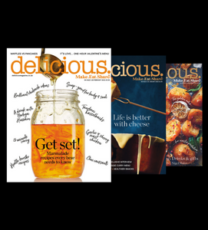 Join our newsletter
Packed with menu ideas, recipes, latest competitions and more...