Five minutes with Gino D'Acampo
The lively chef and TV presenter hails from Naples and moved to the UK in the nineties to further his cooking career. He's now a familiar face on TV, having been crowned 'King of the jungle' in the ninth season of I'm A Celebrity… Get Me Out Of Here!, and regularly appears on ITV's This Morning.
Alongside fronting his own travel and cookery shows, he's made two series of Gordon, Gino and Fred: Road Trip with Gordon Ramsay and Fred Sirieix. The popular ITV show chronicles the three friends' misadventures on the road in Europe, the US and Mexico.
We asked Gino to spill the beans on his early food memories and desert island essentials.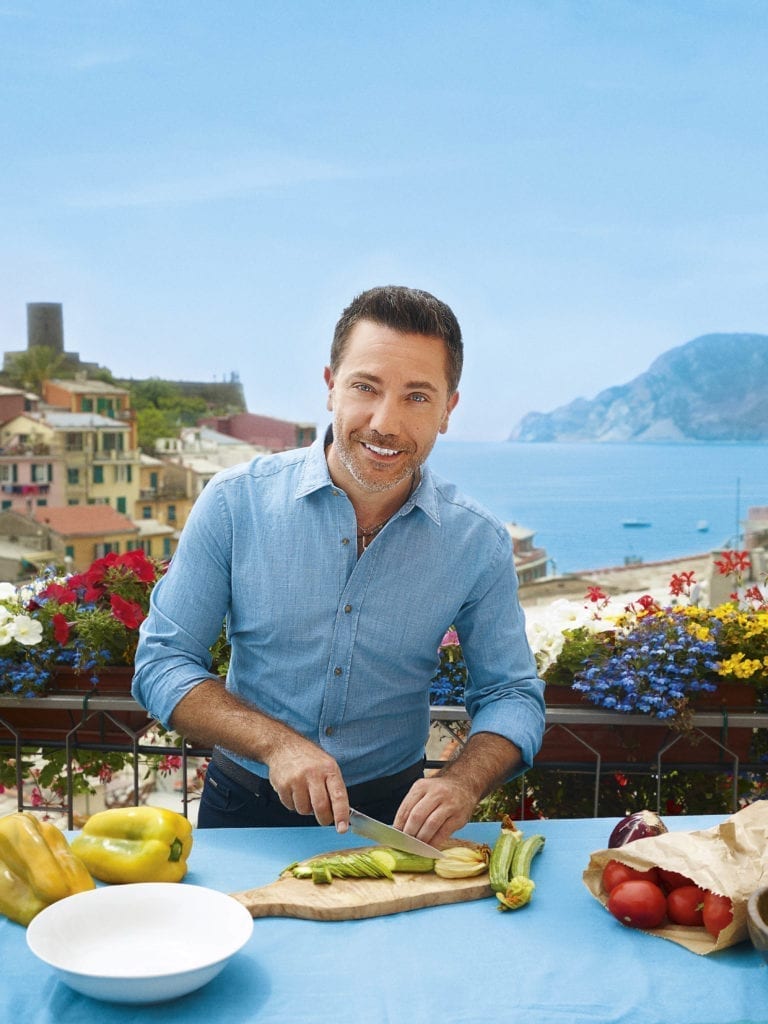 What's your first memory of food?
My mother's breast milk. You asked for my first memory of food, right?! The milk from my mother's breast.
What's the first recipe you learned to cook?
When I was about eight years old, my grandfather, nonno Giovanni, showed me how to make gnocchi – potato dumplings. He had about 20 people coming for lunch. It was 11am in the morning and I was thinking, "This man has got nothing in the kitchen. What is he going to feed them?" He said, "Come, I'll show you."
He'd already mashed the potato, and added fresh flour, eggs, salt and pepper. We started to make all the dumplings and I thought, "This guy is a genius." If he can do that with a bit of flour, eggs and potato – wow. He used to be a chef.
What's the one recipe you can't live without?
I could not live without pasta – fresh or dried. Dried pasta is used more in Italy than fresh pasta – 95 per cent of Italian people will use dried pasta over fresh, because it stays more al dente.
What's the one ingredient you'd take to a desert island with you?
Water. I wouldn't know how to filter the sea water! One luxury ingredient? A bottle of extra virgin olive oil, because then you can have some seafood or fish and dress it up nicely and you can do lots of frying – coconuts, or whatever you can find on the island.
What's the meal you'd miss the most whilst there?
I love spaghetti vongole [spaghetti with clams]. It's one of my favourite things. Or seafood spaghetti – something like that.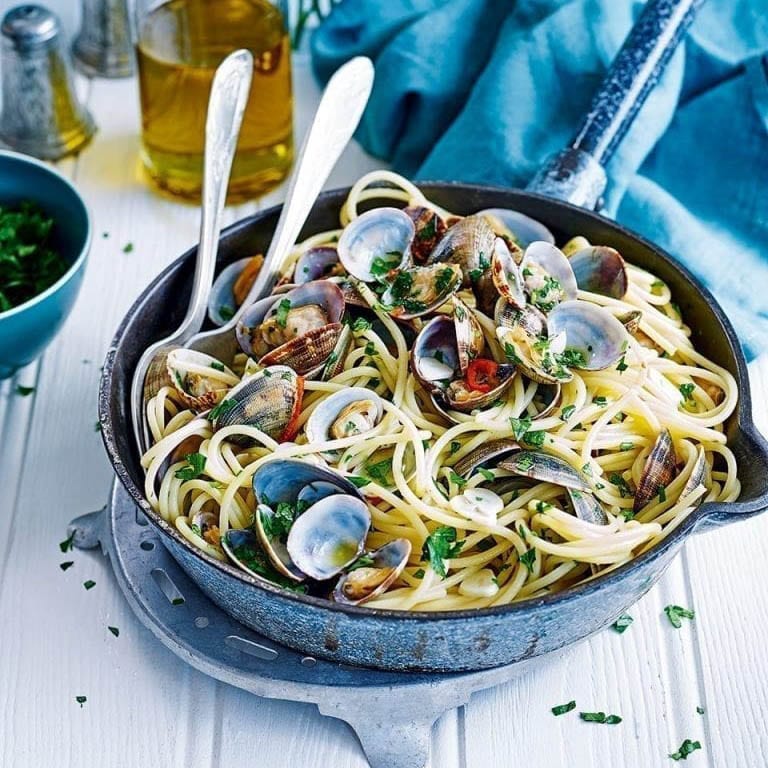 You can have a one-off dinner party on your desert island… who would you invite and why?
I'd invite Jesus. I have a lot of questions to ask him – there are a lot of things that I need to know.
Plus, I think he would be great company. "Listen, I've just caught a fish; can you turn it into ten?" He would be able to do it. Or water – "Can you make this into wine?" This is a guy who can do pretty much anything he wants – he can walk on water! He can pick me up and walk away from the island! He is the guy to have around.
Which cookbook would you take with you to the island?
Definitely not one of mine. I would probably go for Ainsley Harriott's cookbook Caribbean Kitchen. Just opening it and seeing his face, it makes me happy. It's a joyful book.
How sad would it be if I showed up on a desert island with my own cookbook? I know it's a desert island, but if someone else lands there, they're going to think "What an idiot." Jesus would be like, "Really?"
Gino D'Acampo's authentic range of Real Italian Food is available exclusively in Iceland stores now. All products, including lasagne, wood-fired pizzas, aubergine parmigiana and tiramisu, are made in Italy.
His latest cookbook is Gino's Italian Express (Hodder & Stoughton £20)
Subscribe to our magazine
Subscribe to delicious. magazine for HALF PRICE
Subscribe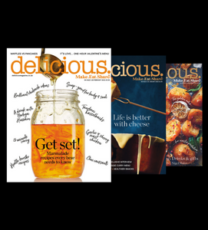 Join our newsletter
Packed with menu ideas, recipes, latest competitions and more...